Mark Your Calendar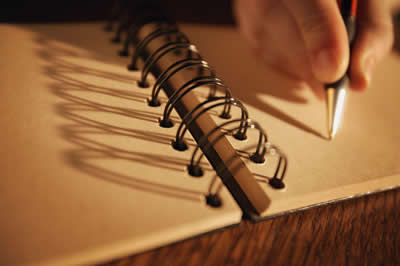 The Brookside Club
Saturday, June 2nd
Balleymeade Country Club
Sunday, June 3rd
Atkinson Country Club
Saturday, June 9th
Granite Links Golf Club
Saturday, June 12th
Achushnet Valley Golf
Sunday, June 24th
Chapter Championship
Saturday, July 14th
Check out the NEW Chapter website for the latest information!
Sponsor Spotlight
Marquee Sponsors
Other Sponsors
EWGA BOSTON CHAPTER CHAMPIONSHIP REGISTRATION IS NOW OPEN
July 14, 2012 at Olde Scotland Links in Bridgewater, MA
Top Ten Reasons
To Compete
10.You get a really cool goodie bag-just for competing
9.
Participate in the largest women's amateur tournament in the world
8.
As you advance, you play different courses and meet more EWGA members from around the country
7.
We'll feed you-treats on the course and appetizers after the match
6.
We'll get you ready to compete with weekend events from now till the championship
5.
Any member with a handicap- 0 to 40.4- is eligible to compete
4.
We'll help you put together a scramble team
3.
You choose the format- individual stroke play or scramble team
2. You compete against players of similar skill level
1.
We are really a fun group-even in competition

And if that's not enough, here's one more reason...
My first experience with the Chapter Championship was several years ago. My three playing partners and I decided to enter the scramble tournament because we were new to the EWGA and new to competitive golf. Some of us felt a bit nervous about competing with golfers more skilled and/or more experienced in competitive play. The main reason we entered the event was the location-Red Tail Golf Club. We had all played there before and loved the course. Merely entering was a great bargain for us because the entrance fee included greens fees, cart, and food and drink after the event with a chance to meet other members and catch up with friends we had not seen in awhile.
That whetted our appetite for more. An element of competition always helps me play better so I convinced my friends to enter the individual stroke play. Playing on my own was a great experience. It made me concentrate on my shots, my course management and my competitors' positions.
One concern that we had was how well we needed to know the rules. Like most weekend golfers, we had a "working knowledge" of the rules, but were worried that some of our competitors would know them intimately, giving them an advantage. To solve that concern, we spent some time prior to the competition studying the rules of the game. We all agree that the study was beneficial and enjoyable and improved our games. One of the nicest things is that we now have a Rules Official from the WGMA on the day of the tournament. She gives a pre-tournament rules review and is available on the course during play.
Last year my friends and I formed a scramble team again. We found that we really enjoyed playing as a team the best. We were the winners of the scramble tournament for the Boston Chapter and advanced to play in the semi-finals in New York where we also won the scramble tournament. We travelled to Palm Desert, CA in October for the two-day national tournament finals. We were leading by 5 strokes. What a thrill! After a tough second day playing in mid-day heat of 100-degree weather, we faltered a bit finishing in fifth place, but it was the best golf experience of my life.
Please consider playing in this great event. You, too, can have a wonderful, fun golf experience.
BUT, I want to warn you, that our team is going to win! Did I mention that I love competition? Did I also mention that Olde Scotland is my favorite golf course? See you at the Championship.
All registration forms must be received by June 27, 2012. Check out the Chapter Championship page on the Boston web site.
Arlene S. Franklin
Captain of the Yellow Team, aka The Killer Bees
Leagues..Leagues..Leagues..
We are fast approaching our 4th week of League Play for the EWGA Boston Chapter. Our season is so short and sweet! We hope all league members and alternates are enjoying their league play and having fun. We sincerely hope the weather begins to cooperate for all.
Our league Coordinators and Co-coordinators are your league leaders! Please stay in touch with them if you cannot make your regular league time. If you cannot make it to league, please communicate with your league's list of Alternates. Our flexible Alternates help keep our leagues playing at full capacity. We need to keep league attendance full in order to show our Chapter commitment to all host golf courses. Our Alternates are our lifeline to maintaining full rosters.
Please remember to record your weekly league play scores as well as other golf scores to maintain your handicap. You will need a handicap to play in the League Championship on September 9, 2012 at Blissful Meadows Country Club.
Enjoy your summer leagues, Sue Weber, Maria Levin and Amy Soisson
Upcoming Events & Clinics
Please keep checking our Chapter's website for upcoming events and clinics. Sign up dates for events and clinics open at different times. If there is an event you wish to play but the event is full, please email the events coordinator and ask to be put on a waiting list for a last minute cancellation. You may get to play on some of the most beautiful and challenging courses in Massachusetts and neighboring states.
Events:
http://www.golffusion.com/ewgaboston/tournaments/upcoming.php?event_type=1
Clinics:
http://www.golffusion.com/ewgaboston/tournaments/upcoming.php?event_type=2
EWGA Championship Cup
Do you enjoy match play? The Chapter is looking to create a team for the EWGA Champions Cup which is a national EWGA tournament event.
The Northeast regional event is September 7-9 at Nemacolin Woodlands Resort in Farmington, PA. We will be playing against others chapters in our region to determine which team goes on to Nationals. One day will be single match play and the other day will be four-ball match play with the points won by each team member going to the team. The cost is $265. This includes 2 days of tournament golf with cart, player reception Friday, Lunch Saturday and Sunday.
To find out more and to register your interest to be part of the team go to the Boston EWGA Event webpage. Registration ends July 1st.
New England Cup, inaugurated by the Boston Chapter two years ago, by Jackie Corcoran and Ginny Evans, is now in its third year. It brings together teams from most of the New England Chapters to compete against each other in team match play. Last year the Boston Team 2 came in second place and Team One was high in the standings as well. This year the Rhode Island Chapter is hosting the event at Cranston Country Club on June 30, 2012. It is a FUN, exciting, competitive FUN round of golf followed by an awards dinner. This year our teams are captained by Robin Haley. We are happy to say that the 2 Boston teams, consisting of eight players each have full rosters. We are looking forward to competing on June 30th against the other New England Chapters. GO TEAMS GO!
Taking it on the Road in a New Summer Education Event
Suzy Whaley is Back!
After all the great feedback from you at our Tee Off event, we are giving you an opportunity to
learn from one of the best teaching pros in the country. We are taking a road trip to Connecticut!
We have arranged a new and different golf education event with Suzy at her own teaching facility at TPC in Cromwell, CT. on June 12, 2012.
The day will include a three hour clinic with Suzy, a box lunch and an opportunity to play the course that is home to the PGA tour's Travelers Championship.
Suzy has limited participation to eight students so she can connect with each golfer in a meaningful way. She has set the cost for the day at $285.
We are trying this out in June, but if there is demand we plan to set up another session in July if we can get it onto the schedule of Suzy and TPC.
So pack your bags, polish your golf shoes and bring lots of golf balls for a fun-filled day at TPC Connecticut.

This event registration is on our web site under the Education Tab, Clinic Registration.
Match Play Competition
STILL NOT TOO LATE. Registration has been reopened for the Match Play Chapter Tournament. Challenge matches began May 4th and continue throughout the summer. Everyone is having fun. Check out the Match Play page and come join us on the ladder.


http://www.myewga.com/BostonMAChapter/Events/MatchPlayCompetition/
Welcome May New Members!
Catherine Baker, Paula Rose, Lisa Aro, Gail Carlson, Cynthia Hamm, Lorie Williams, Alyson Nickse, Donna Testa, Francine Tobin, Kristin Thompson and Myma Johnson
2nd Annual Golf Town Women's Night
On Sunday June 3rd Golf Town, our Marquee Sponsor, is hosting its 2nd Annual Women's Night from 6:00 - 8:30 PM. They are opening their stores in Avon, Bellingham, Natick, Northboro, Reading, Seekonk and Watertown just for women. How often does this happen!! Rumor has it that many of our members attended last year and walked away with some great prizes. So if you are in the area and think you may need a putter, a new glove or a new outfit stop by and see what they have available, you never know what you might win.
Making the Chapter Work Even Better
No matter where I go and what events I attend, I hear suggestions for new types of events, new things that Chapter members would like to do, or ways to improve what we are doing today. With few exceptions, the suggestions are actionable, lacking only one thing - an enthusiastic person to bring the ideas to life.
At this very moment, we would welcome new volunteers to help in these areas:
Spotters for Chapter Championship and the Northeast Region Semifinals. Are you a veteran of the Deutchebank team? Are you fairly familiar with the rules of golf? Do you have eyes like a hawk? Let's talk!
Party planners and social butterflies to help with End of Season and help organize other non-golf events. If your guests rave about your entertaining skills, you're our gal!
Developing and maintaining relationships with local golf retailers (including on course pro shops) so they know EWGA and support our efforts. Frequent players and frequent shoppers - I want to talk to you!
Establishing and maintaining relationships with non-golf businesses that serve our member demographic. Are you a fundraising pro or a marketing wizard? I need to pick your brain!
Social media savvy members to help with member Communications. Do you blog? Are you an active participant in Facebook groups? Do you have a Twitter account? Ping me!
Helping the Board plan for next year. Have great ideas? Know how to network? Talk to me about identifying our future Chapter leaders!
As you read this, I am guessing that some of you are thinking "Some of those sound interesting, but who has the time?" Some of the most critical things are commitments for a couple of meetings and one day of work. Others can fit right into your normal daily or weekend schedule. In most cases, we can tailor jobs to meet your schedule and preferences as long as you let us know what you need.
We'll have a better and stronger Chapter if everyone commits a bit of their time. Email me, leadership@ewgaboston.org, and we'll work together to find the perfect fit for your interests, abilities and schedule!
Thanks for listening,
Dee Bouffard
CONNECT. LEARN. PLAY. BELONG.