It's a simple prayer, one I used to say every day as a child around our table, almost on instinct. I love the focus it puts on simply asking God to be present in our lives, and to bless the food we are to eat. However, I've never really thought about the words, the significance of them in the larger perspective until I put them in my recent book, Baby's It's Cold Outside.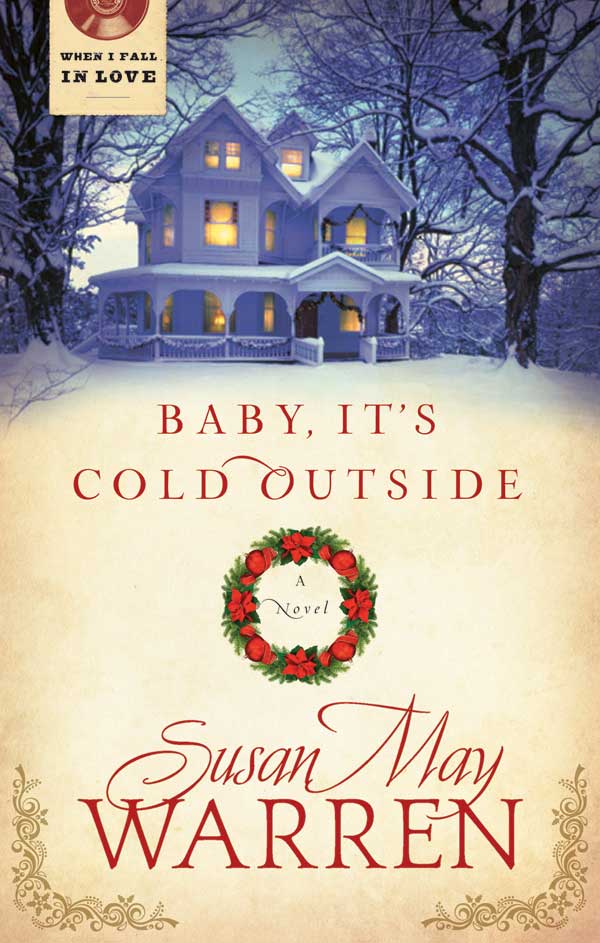 It's a story of five people with cold secrets trapped in a "Storm House" over Christmas 1949. When these secrets are revealed, a Christmas miracle occurs, one that reminds us all of the hope of Christmas, the message of Christ's entrance into the world.
Here's an excerpt of story ~
Dottie held up a finger, her eyes sharp. "Don't you talk to me of God and second chances. God took my son, and I deserved it. There are no chances left for me."
Violet stilled, Dottie's words landing in the back of her throat, scraping it raw. She found her voice, kept it gentle. "Dottie, the point of Christmas is second chances for all mankind."
"I don't celebrate Christmas anymore." She shook her head. "There's nothing left in it for me."
"Except, of course, Jesus."
Dottie turned away. "Violet, you'll find the thermometer in the bathroom cabinet."
"We're trapped here for a reason. What was it we prayed last night? Come, Lord Jesus, be our guest? Isn't He here with us?"
Dottie stared out the window. "I hope not. He's done enough already. He's had his say in my life."
"I don't think God is ever done speaking into our lives. Even when we don't want to hear it. Even when our hearts are cold."
I've been increasingly saddened by the political correctness of rejecting the word, "Christmas" in our culture. The fact is, without Jesus's entrance into our world, we would have no Christmas. We'd have Hanukah. Kwanza. A secular holiday. But not Christmas. Without Jesus, the holiday is simply one of present joy. However, Christmas is also about future joy, and that even in our sorrow, because of the gift of the Messiah, we can find hope. More, he offers us refuge inside the storm of life - that safe place of hope, of healing, of joy. This is the point of Christmas...to stop and celebrate our Storm House, the gift of Jesus, the arrival of our Guest. It's why we call it: Christmas.
I am deeply grateful for your gift to me in reading and passing along my books to others this year! I have been deeply blessed by your letters - and if you've written to me over the year and haven't received a response, I apologize. I'm slowly catching up and hope to write to everyone by year's end.
If you are looking for a Christmas gift, can I humbly suggest Baby, It's Cold Outside? I'm proud of this book as an evangelism tool, as well as a powerful story, and I pray it gives hope to those who feel "left out in the cold," this season. And I pray that you experience in a profound way the hope that comes with Jesus in your life this Christmas.