Like a fragrance...
I was a fortunate child. I had one of those childhoods where my mother stayed home and gave us frosted graham crackers for a treat after school, and a huge backyard big enough for a neighborhood game of kick-the-can, and a dad who called me his cowgirl and snuggled on the sofa with me as we watched Gunsmoke. (Marshall Dillon was probably my first love).
But best of all, every summer, usually around the Fourth of July, my family headed to Mobridge, South Dakota where we stayed for a week, fishing and swimming in the Missouri River, hiking to the soda fountain (alone!) in town, and attending the annual Independence Day Rodeo. Why Mobridge? Because my grandparents lived there, in a delightful yellow house in the middle of town, with an attic full of ancient clothing and whispered secrets in the rafters, a storm door we could slide down, and lots of homemade chocolate chip cookies. But the best part were my grandparents...grandmother and POPS. I actually didn't know his real name (Henry) until I was a teenager, because my grandpa, whose grey-striped railroad hats lined the walls along the steps to the basement was always, simply, Pops. I don't think I ever saw Pops angry. He had enormous hands, which he used to catch me when I'd jump in his arms. And wave good-bye as we'd pull away, hanging our heads out of the station wagon window. But mostly I remember those hands holding my grandmother's during the twilight years of his life. He died of lung cancer way, way too early, leaving a giant hole in the fabric our family. But the love he left behind stayed with me, like a fragrance, and I couldn't wipe the image of my grandparents sitting on my parents' sofa, nearly fifty years married, still holding hands.
And romance novelist imagination picked up from there. Back in the days when, attempting to be a writer, their story - or at least the one I imagined - stirred in my heart, and it seemed to be the right one to try and write, first. So, after penning an epic 200K novel that I would never sell, I attempted something shorter....the love story of my grandparents, called Letters to the Enemy. Of course, my version isn't their actual story - theirs has much less tumult. And, I wanted to set it in Mobridge, during the first World War. But the essence is theirs...a strong woman, a brave man, and love that blessed many generations. Four revisions later, Barbour bought it, and put it out as a Heartsong novel. To my joy and delight, they've repackaged it into a three story collection, called Prairie Hills, just hitting the shelves now.
Of all my books, this is the one I wish my grandmother has been alive to read. Hey, maybe she will someday, from the bookshelves of Heaven! For now, I'm thrilled to introduce it again to you all, my reader friends. I hope you enjoy it!
Keep reading...there's an excerpt below.
God Bless, and thank you for your encouragement and support!
In His Grace,
Susan May Warren
Prarie Hills!
Read an excerpt below and then enter to win a copy of your own!
To win a copy, jump on over to my contest page and leave comment with a memory of a grandparent, or someone who modeled true love for you...What was the memory, and what did it teach you? I'll be giving away 5 copies of Prarie Hills!
Winners announced in the next newsletter.
"Where ya from, Blondie?" Brad said it but it could have been anyone's voice.
"Deutschland." The cowboy lifted his chin slightly.
"Dutch land," Gordy screamed. "Where's that?"
"I think it's near England.'
"It's next to Norway."
"Isn't that where they make those wooden shoes?"
Lilly felt as if she'd been slugged. No, it's our enemy, the people who were trying to kill your sons and husbands. They had a German right here in their midst.
Brad took the confusion and turned it into violence. He cursed and shoved the German with his stick. Lilly held in a horrified scream as Gordy pounded on the German's back and Brad landed a blow onto the German's chest. He sagged slightly, lost his hat. Brad trampled it and slammed his fist into the German's stomach. He grunted. Lilly winced. A broken bottle suddenly appeared in Allen's grip. The wiry Craffey sneered at the German and slashed wildly.
Lilly's breath caught when the German threw Gordy off his back then caught Brad's stick above his head. He wrenched it from Brad's grasp while dodging Allen's jagged weapon.
Why didn't the German attack? Throw a punch to defend himself? Lilly teetered at the edge of the boardwalk, horrified yet transfixed.
The Caffrey's came at him time and again, yet he stood his ground. No quarter given, but none taken.
Allen hurled the bottle at the German and it ripped a gash along the side of his face.
Lilly bit her trembling lip and fought with herself. She should help him. Not one had moved to his defense. Shame tasted like bile in her throat. What kind of town had Mobridge turned into when a group of Christians let a man be beaten? What had he done but be a foreigner in a suffering town?
Then again, he wasn't any foreigner. He was German. He deserved to be beaten.
Her sense of justice grabbed her and screamed logic. This German was not part of the Central powers, the German/Austrian force that started the Great War. He might be an unwelcome presence in their town -- but he hadn't caused the death of their South Dakota cowboys. And Lilly could not let the Craffey boys cause his death.
She dropped the basket and ran headlong into the fight.
Want to know what happens next? Buy a copy for yourself by following the link below!
Prairie Hills: Letters from the Enemy/Treasure in the Hills/The Dreams of Hannah Williams (Heartsong Novella Collection)
The Perfect Match...SIZZLES!
As I told you last month,
The Perfect Match
was re-released THIS MONTH!
I have LOVED reading about your "hottest" (best, sweetest, most memorable!) Valentine's Day date!
Here are a few that touched either my funny bone...or my heart! The rest can be found on
the blog
.
S.M.:
My most memorable Valentine's Day was a few years ago during a terrible ice storm. It was awful, we couldn't even get out of our driveway the ice was so thick and hard. So obviously my husband and I couldn't make it to the Italian restaurant down the street from us where we usually go every year. He saw how disappointed I was and called the restaurant to order take out and walked all the way there in the freezing icy weather to bring back dinner, even wine! He then set the table just like how they would at the restaurant and served me himself. Definitely the most romantic dinner I've ever had!
K.P.: My most memorable Valentine's Day would be when my husband had a friend drop a note off to me at my office and it said to just meet him after work down at the dock where we keep out boat. So, when I got off work I met him at the boat and we took off up the river. When we got to a little cove he anchored and got out paper plates, cups and napkins. He'd gotten take out for us from a local restaurant that he'd had warming in the small oven we have on the boat. He had a bottle of wine, so we sat out on the back deck and ate, listening to music and just enjoying the quiet time together. He also had dessert covered with some strawberry cheesecake which is my favorite. We watched the sun set and then went down into the cabin for the night. Thankfully he'd already pre-arranged with my boss so that I wasn't expected in the office the next morning. It truly was a wonderful night though.
M.C.: My favorite Valentine's Day was the year my husband gave me a very thick, long envelope for Valentine's Day. We lived in Columbus, OH at the time, and had been married for about 5 years. I opened the card, wondering why it was so thick. I can't remember for the life of me what the card looked like, but inside were two airplane tickets! I looked at the destination and it said... Detroit. Detroit? In February? I looked at my husband and simply said, "Detroit?" He laughed, and told me to look at the next ticket. We connected in Detroit to ... Orlando! Now that was a great destination in February!

L.E.: My husband and I had been dating for about 6 months and I knew that I loved him with all of my heart. I was a senior in high school and he was a junior in college. On Christmas Eve he told me that he had joined the Air Force. My heart sank as it was during the Vietnam era. He went to boot camp in January and I wrote him everyday missing not only the person I loved but also my best friend. He came home in February and told me his first assignment was Vietnam. I thought my heart would break. It was February 14th and he asked if I would like to go skiing before he had to leave to go back to his staion before going overseas. My heart was not in it but I said yes. We were halfway up the mountain on the lift when it suddenly stopped. My name came over the loudspeaker and I was told to look down. All of a sudden there were huge spotlights and in thousands and thousands of candy cinnamon hearts were the words "will you marry me?" Everyone cheered and I said yes. I waited that year for him, worrying every day and night but finally the day came when he came home. That was 38 years 5 children, 2 grandchildren ago and he is still my best friend and the love of my life!

About the book:
Ellie Karlson knows she'd make a stellar fire chief. Now she just has to convince the town of Deep Haven, and especially her crew of chauvinistic firemen, starting with the town pastor, Dan Matthews. But the Pastor Dan isn't the one she has to worry about - especially with an arsonist on the loose. Or maybe he is, because someone is about to get hurt, and Dan isn't about to lose another woman he loves to the line of fire.

My Book Therapy: LOVE TO WRITE!
Update on Blog-A-Book! We know who our characters are, where the setting will be and what their motivations are! Now...help me choose what they will LOOK like. Follow all the fun at My Book Therapy! Write a book with My Book Therapy Voices in 2009!


NEW NEWS!

I'm so excited to announce that....I wrote a writing book!!
From the Inside....Out: discover, create and publish the novel in you!

I've been wanting to do this for a few years now, a response to so many of the basic, but essential questions that participants in my beginning writer's workshops ask. How you do you plot? How you develop characters? How you do you pitch a book? What goes into a scene? How do I craft a black moment?
And can you help me do it?
Yes! And, it doesn't have to be overwhelming! I believe that writing a book doesn't have to be agonizing, that it can come from your heart, and still be put inside a framework of proven storytelling. And this book, my method of looking inside for your plot and characters, teaches you how.
MORE NEW NEWS!
My Book Therapy is going on tour! Follow along on the LOVE TO WRITE blog tour to read more about Book Therapy Sessions, the Therapists' writing tips and tricks, From the Inside...Out book!
Oh...and check out the AWESOME contest...details on the blogs!!!
This month's Christian Fiction Online Article: Craft Tips and Techniques from Today's Blockbusters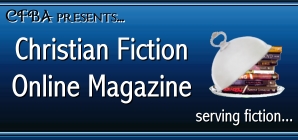 Fool's Gold and the Missing Treaure

This question lingers throughout the rest of the movie. Why are they divorcing?

I love a great romance. Something that stirs my heart and makes me believe anew in true love. And what's not to love about Matthew McConaughey and Kate Hudson?


Any movie that takes place in the Caribbean is a winner for me. Add to that a buried treasure and an adventure . . . I thought I'd love their newest romantic comedy, Fool's Gold.
Admittedly, the shallow part of me did. But the part that longed for a true romance . . . well, I walked out empty-hearted. It had the right ingredients:- cute couple, adventure, locale, even a sound subplot. What was it missing?
I call it The Key. It's the moment/situation/reality in the movie that unlocks the characters' true feelings and opens the treasure they've really been hunting for: intimacy; the realization that they belong together. Why do we love romances like Sleepless in Seattle, While You Were Sleeping, or even Return to Me? It's because in these movies, the couple uses the key and to unlock their hearts. They confess the truth of their failings and their deep need for each other. (Remember the line in Return to Me: "I'll always miss Elizabeth, but I ache for Grace." Oh!)
Let's return to Fool's Gold.

Read the rest here!