I have a theory.
My hubby had a big meeting this week. He runs a hotel, and despite the national recession of hospitality properties, his property revenues were up some 30% from last year. Good news, right? Apparently, that good news sort of slid right over the heads of the investors. Instead, they spent time haggling over housekeeping budgets, missing completely the big picture.

I have a theory. When we're overwhelmed, we can stir up even more gloom by keeping our eyes cast on the shadows.

It's a grey day in Minnesota. A fog has drifted in off the lake, a blanket of shadow pierced only by the ragged, spindly limbs of the black and white birch, or dark shaggy fir. No color, no light except that which is trapped in the layers of mist. It's a day of gloom, and if I wanted, I could stare at the puddles, and see the mud my children will track in when they return home, wish to live in Florida where I could be laying out in the sun, and go back to bed.

Or, I could wrap up in my blanket and have my devotions, listen to the new Casting Crowns Christmas album, light a few smelly candles, and spend time pondering the things I am thankful for.

I think a grateful spirit is the key to seeing the light inside the gloom. Phil 4:6 says, "Do not be anxious about anything, but in everything, by prayer and petition, with thanksgiving, present your requests to God. And the peace of God, which transcends all understanding, will guard your hearts and your minds in Christ Jesus."

I love this scripture. It reminds me that thanksgiving, and turning my heart toward God is the key to keeping my mind free, my heart unbound by gloom.

On this drizzly day, I'm thankful for my amazing family, my home that I can pay for, a job I love, readers who encourage and read my books, the ability to move and breathe and most of all, my salvation and a Savior who reminds me every day that this is not all there is. There is more, so much more to be thankful for.

Ah, see, there's the sun.

I pray this Thanksgiving, you too, can see the Son. *g*

Pressing on, in His grace,


With a grateful heart,
Susan May Warren
Help me create the next hero in the PJ Sugar book!
This is for book three (I know, I know. You're thinking...book three? I haven't even seen book one yet!) and I want your input! Here is his biographical sketch...
Who is Max Smith?
That's the big question in PJ Sugar's latest adventure when this too-handsome for his own good man asks our intrepid PI to help him recover his lost-to-amnesia identity. So, help me help PJ - What does Max look like? He's a former special forces soldier, and he burned his hands in a house fire trying to save the woman he loves. He is deeply compassionate, and his last act before losing his memory was to intervene during a house invasion. He grew up on a farm in Minnesota, and right now he works as a carpenter.


So, as you can see I know who he is, what he does...but how does he LOOK?
Help me choose my next hero by choosing from...
A.
B.
C.
D.
E.
F.
I know. Tough choice! *G*
Head on over to my
contest page
and let me know which "look" you pick! This contest will run through December 31st. The winner will be announced in the January 09 newsletter!
Also sign up to receive updates on the PJ series at Sugar's website:
Poke around and get the low-down on PJ (a.k.a NBT - Nothing But Trouble), read her case file, and take a peek at the first chapter. Oh, keep checking back...the new cover has been approved and will be revealed soon!

And...I'll sweeten the pot!
Sign up to get updates about PJ and Nothing But Trouble
here
and I'll enter your name to win the Susan May Warren book of your choice, $20 Amazon gift card (just in time for the holidays), and a copy of Nothing But Trouble when it releases! Winner announced January 1st 2009.
The Perfect Match!
The Perfect Match
is being re-packaged and re-released in January! Woot, Woot!
Ellie Karlson knows she'd make a stellar fire chief. Now she just has to convince the town of Deep Haven, and especially her crew of chauvinistic firemen, starting with the town pastor, Dan Matthews. But the Pastor Dan isn't the one she has to worry about - especially with an arsonist on the loose. Or maybe he is, because someone is about to get hurt, and Dan isn't about to lose another woman he loves to the line of fire.
Just a sampling of why I love my readers!
Review of Wiser Than Serpents:
The tension and action just doesn't let up in this third Mission: Russia book from Susan May Warren. Don't start Wiser Than Serpents unless you have time to devote reading it in one sitting. It will grab you and not let go! All of our favorite characters from the previous Mission: Russia books are back working together to keep their countries and their loved ones safe. Those who particularly enjoyed Vicktor and Grace will be delighted with their significant subplot in this novel. David (Preach) was a favorite character of mine from the previous novels, so I am delighted to finally see him get his own story.
Read more here
Pictures a friend sent from the Mall of America signing earlier this year:
~~~~~
A fan who dressed as Kitty (from Taming Rafe) for Halloween! LOVE IT!
This month's Christian Fiction Online Article: Craft Tips and Techniques from Today's Blockbusters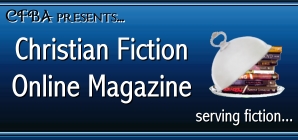 Flawed Plotting: The Secrets of National Treasure

When you're plotting a book, think about the character flaws...

When I plot a book, I always start with a hero's greatest dreams and greatest fears. Getting to the bottom of what my character dreads the most is a great way to develop the ultimate black moment.

But it's not the only way. What if, in fact, you started with a character's greatest FLAWS...and wrapped the black moment and the entire plot around your Character's foibles? This is exactly the kind of plotting technique used in one of my favorite series of movies - National Treasure. And most specifically, National Treasure 2: Book of Secrets.

Benjamin Gates. National Hero. Treasure Hunter, Historian and adventurer. He's a guy with a long family history, and a firm belief in the secrets of our country. But Benjamin has a few flaws.

First, he has an overabundance of family honor. It's a classic case of "Pride goeth before the fall." Not saying that a person shouldn't have pride in one's family, but Ben's so convinced of his family's honor that he's certain his great grandfather could never have planned the assassination of President Lincoln. This family pride conspires to drive him into proving the innocence of his family name. Like he says to his father, "We're crazy, but we're not liars."

But Ben is also convinced that his always right, and believes that no one can solve the case but him. This flaw, at the onset of the movie, has driven his girlfriend crazy and caused him to be kicked out of the house. Of course, he needs her security pass to examine some evidence, so he breaks into her house. And then, when caught, he convinces her to let him examine the diary page that convicted his great grandfather of plotting the assassination, because of course, he can't trust her (or anyone) to do it but himself. Because, they might miss a vital clue.

Read the rest here!