Subscribe to the SADS Foundation e-newsletter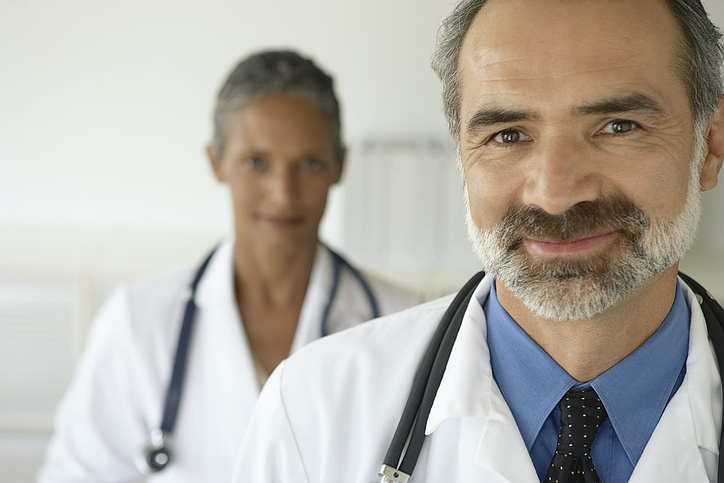 As a healthcare provider who sees patients with SADS conditions, we appreciate the role that you play in lives of the patients and families that we work with. We are launching a holiday campaign this year to ask families to take advantage of precious time with their loved ones over the next couple of months and look over and discuss information about their family pedigree and the SADS condition that has been identified. To make this process simple, we have developed a packet of information that includes a brief pedigree questionnaire and information about the importance of proper screening for SADS conditions and a genetic testing fact sheet. We hope that families will log onto our website and enter information that will be stored and accessed by family members.
The SADS Foundation is proud to co-sponsor and participate in the PACES Pre-HRS Symposium, entitled "Sudden Cardiac Death and the Rest of the Family"

in Boston during the Heart Rhythm Society's Annual Scientific Sessions on Tuesday, May 8th from 2:00 pm-7:15 pm. Program details

to follow.
New Exercise-Based Algorithm for Prediction of Genetic Testing For Family Members
In the paper entitled "Derivation and Validation of a Simple Exercise-Based Algorithm for Prediction of Genetic Testing in Relatives of LQTS Probands", published in Circulation this October, Sy et. al. sought out to determine the accuracy of a simple algorithm that incorporates resting and exercise ECG parameters for screening of asymptomatic family members of a positive LQTS proband. Genetic testing was used as the "gold standard" by which to measure the accuracy of their methods. Researchers recruited first-degree asymptomatic family members from 5 centers and used a simple 3-step screening algorithm which included a measurement of their QTc interval at rest, 4-minute recovery after exercise and at 1-minute recovery.
The QTc interval at 4 minutes of recovery after an exercise stress test can be used to diagnose LQTS in asymptomatic family members of a known LQT proband. They also indicate that their algorithm can distinguish between LQT1 and LQT2 patients. They found that in 69 relatives of genotyped LQT1 and LQT2 patients, the combination of resting QTc at 4 minutes of recovery after exercise in combination with the resting QTc could predict a positive genetic test result. These findings were then validated in a second cohort consisting of 152 relatives and in an independent third cohort of 45 probands with borderline LQTS who were subsequently confirmed to have LQT1 or LQT2. Using their 3-stop algorithm, a cutoff of >445 ms during the fourth minute of recovery was predictive for mutation vs. nonmutation carriers. Their algorithm led to a sensitivity of .9 and a specificity of .9 in their first cohort, and essentially confirmed in the second and third cohorts. Sy et al proposed that LQT1 and LQT2 diagnoses could be derived from the QOTc in the first minute of recovery. They propose that this 3-step approach could be an alternative and more readily available way to diagnose LQTS in asymptomatic first degree relatives of a confirmed LQT proband in the interim while awaiting genetic testing results or when genetic testing is not available.
Highl

ighted
Enrolling Studies
Evaluating Young Women's Experiences with ICDs:


Erin McKnew has reached her enrollment goal and the study is now closed.

As Erin said, "Without the effort expended by the SADS Foundation, I am certain I would not have been able to find the young women who took part in my study." Stay tuned for results, coming soon!

Empiric Quinidine for Asymptomatic Brugada Syndrome


This study seeks to answer the many questions surrounding asymptomatic brugada syndrome patients. Specifically, this study is looking to determine if Quinidine therapy (not guided by the results of electrophysiologic studies) will reduce the long-term risk of arrhythmic events in asymptomatic Brugada Syndrome. For more information about this study, visit the SADS website.
For information about other ongoing clinical studies, please visit the SADS website.
New sudden death prevention guidelines will be published In the February 2012 issue of the Journal of Athletic Training. A new position statement was issued by the National Athletic Trainer's Association entitled "Preventing Sudden Death in Sports," in early December at the Third Annual Youth Sports Safety Summit in Washington, D.C. Sudden cardiac arrest is addressed in the statement, along with 9 other health conditions that can cause SCD among athletes. While concussion legislation has passed in 36 states, concussions are not the only problem in youth sports. In fact, the leading cause of death from youth sports is sudden cardiac arrest.
The "Preventing Sudden Death in Sports" position statement includes the following:
Sudden Cardiac Arrest

For information about the position statement, the Youth Sports Safety Summit and the Youth Sports Safety Alliance, click here.
Few Follow AHA Recommended Guidelines for Pre-Sports Participation Exams in Student Athletes
Disappointing statistics were presented at this year's American Heart Association Scientific Sessions in Orlando, FL in regard to the assessment of sudden cardiac death risk in student athletes. It was determined that less than 6% of doctors fully follow the national guidelines established to assess the risk for high school athletes during their pre-participation sports physical exam.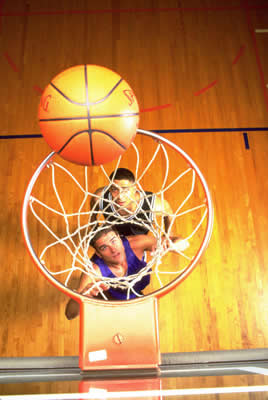 Of the more than 1100 family doctors and pediatricians surveyed, less than half of the physicians and only 6% of athletic directors, were even aware of the national guidelines published in 1996 by the AHA and then re-affirmed in 2007. The guidelines make recommendations for physical exam elements such as listening to the heart and checking the athlete's blood pressure and also include 8 medical history questions.
Please visit the SADS Foundation websiteto view our questionnaire that can be used during pre-participation sports exams. It is imperative that student athletes answer questions about the warning signs and symptoms for SADS conditions that can lead to sudden cardiac death and that any family history of SCD is obtained.
Looking Ahead to 2012
Please consider a donation to the SADS Foundation's Medical Education Program at http://www.StopSADS.org/Med-Ed. Together we can empower your patients, enhance your practice and improve patient care.
Support the work of the SADS Foundation today at:
Medical Education Seminars

Please contact Christine Fontanella at Christine@sads.org if you are interested in working with us to bring medical education to your hospital or facility.
The SADS Foundation Brings Medical Education to Philadelphia, PA

A special thank you to Jackie Henderson, RN and Karen Smoots, RN from the Children's Hospital of Philadelphia for speaking on behalf of the SADS Foundation at a local school nurse program in Philadelphia, PA. They discussed the symptoms of SADS conditions, how they are diagnosed and treated and how school nurses can apply this information to their practices. The SADS Foundation provides resources to school nurses, including care plans and pre-participation sports screening questionnaires. For more information on school nurse resources, please visit our website.
Upcoming SADS Sponsored Medical Education

Sacramento, CA - January 6-7, 2012
Cleveland, OH - February 9-10, 2012
Lancaster, OH - February 10, 2012
Innovative Science Application LOI Deadline January 30th

The Western States Affiliate of the American Heart Association is accepting applications for projects supporting the initiation of highly innovative, high-risk, high-reward research. Those meeting the eligibility requirements are encouraged to apply for this one-time grant award.
If you are interested in pursuing funding for innovative research that introduces a new paradigm, challenges current paradigms, looks at existing problems from new perspectives, or has the potential to be transformative in the field of cardiovascular and stroke research, please click the link below to see if you are eligible for this one time grant award.
For more details and to submit a Letter of Intent by the

January 30th deadline

, please visit the American Heart Association website or click here.
Sincerely,


Alice, Laura, Sarah, Christine, Anne, Adrienne, Amy & Brandon
The SADS Foundation