November - December 2011 - Carol Stream, IL & Nationwide

2nd Annual Texas Hold 'Em Tournament and Benefit Dinner in Memory of Race Salazar
January 7, 2012 -Folsom, CA
PACES Pre-HRS Symposium: "Sudden Cardiac Death & the Rest of the Family" -May 8, 2012 -Boston, MA
For information about any of these events, or for assistance planning your own special event, contact Laura or call 800-786-7723
Brittany's Trees 2011
Quilt Drawing:
Enter by December 10th!


If you're looking for a meaningful holiday gift for your friends and loved ones, consider a gift to the SADS Foundation. This life-saving gift will be acknowledged with a beautiful card to the recipient, and is 100% tax deductible.
Greetings!
Here's the latest news from the SADS Foundation!
Every year, at Thanksgiving time, families gather together to eat dinner and give thanks. Why not put a little spice on this year's table and give your family a fresh helping of essential information? The Surgeon General has declared Thanksgiving to be National Family Health History Day. The SADS Foundation encourages families to talk with your relatives, get their history using the questionnaires in our Pedigree Kit, and help them take the steps necessary to get screened. This will save lives!
The number one warning sign of a SADS condition is a family history of sudden, unexplained death in a young person. These conditions are most often genetic and dominant-which means, in an average family with one person diagnosed, 50% of the other members will have the same gene! We also know that lots of these family members won't have any symptoms-or even a long QT interval-so they need to have genetic testing. When it comes to your family's lives, don't be willing to take a chance.
Getting your family's health history is as simple as talking about it, writing it down, and then sharing it. If SADS conditions run in your family a great reference source is the Pedigree Kit. This kit contains information regarding family history, risk, and testing, along with all the forms you will need to create a complete family medical history. It is easy to share with your family members around the dinner table this holiday season. To download a copy click here or to order kits sent to your home click here or contact Anne Maurer at Anne@sads.org.
Save The Date!

The SADS Foundation 6th International Conference will be held on October 13-14, 2012 in Salt Lake City, Utah!
Be sure to mark your calendar for this action-packed conference! More details to come.
Brittany's Trees is a neighborhood tradition (and now nationally recognized organization) that celebrates the holidays and memory of Brittany Valene who passed away due to complications of Long QT Syndrome in 2005.
Order a christmas tree beautifully decorated with elegant white lights and the Brittany's Trees team will deliver it to your home by December 3, 2011 (Carol Stream, IL residents).
If you do not live in the Chicago area, you can still help out!
When you make a $10 contribution to the SADS Foundation, you will receive a charcoal gray long sleeve Brittany's Trees T-shirt.

Once the trees are set-up and lit...a very special guest, recording and country/pop songwriting artist, Andrew Salgado will be performing on Matthew Lane in Carol Stream!

For more information, visit the SADS website.
New Research Proves Importance of Treadmill Stress Test for Diagnosing Long QT Syndrome (LQTS)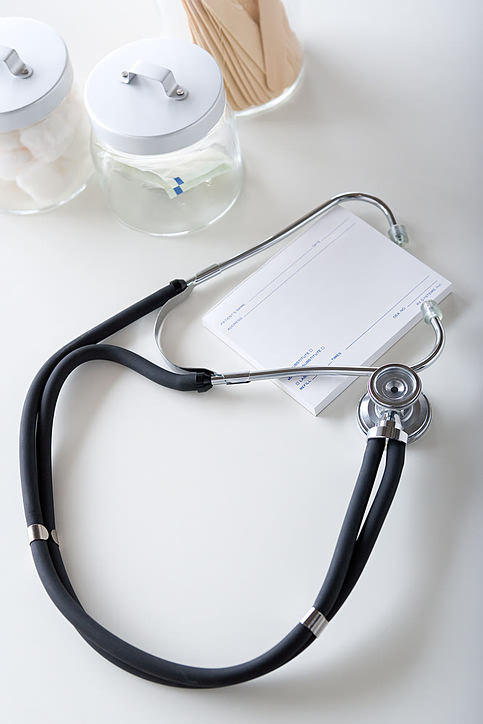 A study published in
HeartRhythm last week

"Recovery Phase of Treadmill Stress Test Unmasks Concealed Long QT Syndrome with High Accuracy"

is the largest of its kind and shows keen insight into the diagnostic process for Long QT Syndrome (LQTS). Nearly 40% of patients with LQTS can have a nondiagnostic ("safe") QTc at rest

yet are at risk of a serious cardiac event

. Treadmill and cycle exercise stress testing are the most preferred methods of diagnosing LQTS. The purpose of this study is to evaluate the diagnostic significance of peak exercise and recovery phase QTc values during treadmill stress testing in LQTS.
The study found that treadmill stress testing can unmask patients with concealed LQTS, particularly LQT1, with good diagnostic accuracy. For more information, visit the SADS website.
Cold and Flu Season is Upon Us Again!

Colds and Flus happen to everyone and there are a few things you should know if you have a SADS Condition:
Be sure to avoid any medications on the Drugs to Avoid List-even over the counter medications and herbal medications. Many cold medicines- especially those with pseudoephedrine, a decongestant, should be avoided.
Be sure to remain hydrated- and drink electrolytes if you have vomiting or diarrhea
SADS physician experts recommend you get a flu vaccine.
If you have any questions, please contact Anne Maurer, at Anne@sads.org or call 800-STOP-SAD.
One of 10 beautiful photos featured in the SADS Boxed Card Set
Have you visited the SADS store recently? We have a selection of new items (boxed card sets, 2012 calendars, ornaments, etc.) just in time for the holiday giving season!
Combined Federal Campaign (CFC)

Are you a federal or state employee? If so, you know about the Combined Federal Campaign (CFC). When making your pledge, please look for the SADS Foundation under CFC # 56112 -Children's Heart Syndromes & Death Prevention Foundation (SADS Foundation). We appreciate your donation!
Koch Family Raising Awareness & Funds in Georgia!

Baby Audrey Koch is just one year old and is living and thriving with Long QT Syndrome. Diagnosed in utero, she was carefully monitored and has been implanted with an ICD after surviving a cardiac arrest this past summer. The Koch family has been busy raising awareness of SADS conditions in their community and has recently joined forces with their local Girl Scouts troop. Last month, the girl scouts held a bake sale in honor of baby Audrey at their local "alive after 5" community event. Not only did the family give out hundereds of pieces of information about SADS, they also raised nearly $2,000! Click here to read more about the Koch family and baby Audrey.
Advocacy Update

Here's an update on the legislation we've been following:
The Teaching Children to Save Lives Act of 2011 was introduced by Congresswoman Lois Capps on October 13, 2011. There was overwhelming support for the bill including 40 organizations and eight members of Congress.
The Senate Labor, Health and Human Services Subcommittee approved its annual appropriations bill with $2.5 million set aside to fund the Rural Access to Emergency Devices Program. The appropriations process has continued into the late fall as the House has not yet acted, and a conference to rectify the differences between the House and Senate bills will take place.
The Josh Miller HEARTS Act (H.R. 1377) was slightly delayed but finally re-introduced in October by Rep. Sutton (D-OH) and Sen. Brown. This is especially important as the Act has received an endorsement from both parties, making it much more amiable for success.
The SADS Foundation met with several representatives during their visit to Washington, D.C. in October. See photos from the Sudden Cardiac Arrest Coalition's Day on The Hill.
This fall the Sudden Cardiac Arrest Prevention Act (House Bill 1610) was introduced by Rep. Mike Vereb (R-PA). The Act would require the education of coaches, trainers, student athletes, and parents about the symptoms of sudden cardiac arrest (SCA) prior to participating in athletics. In addition, it ensures that children who show the symptoms of SCA prior to, during, or after an athletic activity are properly screened by a medical professional before being allowed to return to athletic activities.
To be sure you are up-to-date on all the action, be sure to keep your eye out for SADS
action alerts
!
Sincerely,
Alice, Laura, Christine, Anne, Sarah, Adrienne, Amy and Brandon
The SADS Foundation