Finnish American Chamber of Commerce Newsletter




January 2012


Issue 1 Volume 3




Greetings!

with the rapid population growth in Florida, the opportunities grow for new business. Florida is getting close to reaching the population of New York with our 19.1 million residents. And more people creates more opportunities as more people are buying homes, services and goods. With quarter of a million new residents, out of which 86,000 are international arrivals, the trend is definitely good for our economy.

The chamber is getting ready for the growth by starting the year with a Real Estate and Insurance seminar, where you can learn the tricks of the trade.

Read more about the latest Census statistics here.

At your service,

FACC-FL board



January, 19th -Thursday
Real Estate & Insurance Seminar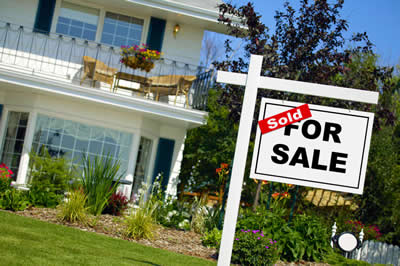 Place: BENVENUTO Restaurant
1730 North Federal Highway Boynton Beach, Florida 33435
Time: 12noon - 3 p.m.
Price: $35.00/members and $45.00/non members
Price includes a 3 course lunch plus valuable information about Real Estate investments and Insurance. Several experienced real estate and insurance agents will be sharing their tips and insight on what is going on in the real estate and insurance market.
Just the purchasing process with Foreclosures, Short Sales or even with regular purchase process is so much more complicated than in Finland. Please invite your friends to this event too!
Registration and Payment: By January 11nd, on our website here or by mail.
Introducing a New Member
Alpern Rosenthal has more than 250 employees and has more than 66,000 square feet in its corporate headquarters, located in the Heinz 57 Center in downtown Pittsburgh. The Firm serves private and publicly-traded companies as well as not-for-profit entities. Alpern Rosenthal is ranked as a Top 100 Accounting Firm in the U.S. by Accounting Today and INSIDE Public Accounting and is registered with the Public Company Accounting Oversight Board (PCAOB).
Alpern Rosenthal's West Palm Beach office was formed in 2007 as a result of a merger with Cass, Levy & Leone. Founded in 1982, Cass, Levy & Leone has served the South Florida community for over 25 years. The West Palm Beach office offers a full range of auditing, accounting, tax, financial planning, property management, litigation support, business valuation and consulting services.
Economic news from Florida

SOUTH FLORIDA HOME AND CONDO SALES RISE IN NOVEMBER
A good sign for real estate in South Florida as the year comes to an end: Sales of both existing single-family homes and condominium units in the region's major urban centers were mostly up in November, with West Palm Beach-Boca Raton leading the charge. Read more here.
GOV. SCOTT'S BUDGET PLAN
Gov. Rick Scott is trying to rein in Medicaid costs while increasing spending on K-12 education. Scott attempts to pull this off while dealing with a budget shortfall between $1.7 billion and $2 billion. Scott aims to increase education spending on K-12 by more than $1 billion. Schools would bee spending more money for operational expenses. The key to Scott's budget plan is a reduction in Medicaid spending of more than $1.8 billion. Scott's proposed budget is the first step in a long, politically difficult process. He has his priorities in order, and his plan should set the terms for the budget debate next year in Tallahassee.
read more
WEST PALM BEACH'S $30 MILLION WATERFRONT MAKEOVER
The $30 million project, scheduled for completion in February, is transforming the waterfront at Flagler Drive and Clematis Street into a haven of public space with tree-shaded walkways, a pavilion, a visitor's center, piers and a beach at the sea wall. Mayor Lois Frankel sees it as a way to draw residents and tourists to the waterfront and keep them downtown for shopping and dining. read more
GAS PRICES EXPECTED TO DROP MORE
Prices at the pump continue to fall. Europe's lingering debt issues and somber economic outlook continue to put downward pressure on oil prices, Auto Club Group said. The dollar gained momentum after the value of the euro fell curbing the appeal of oil as a commodity. Although gas prices are almost 20 cents more than they were last year, they are substantially less than this year's peak price of $3.98 a gallon. read more
SOUTH FLORIDIANS HELP PUSH STARTUP AMERICAN
Micro businesses, which employ fewer than 10 workers, are a bright spot in the Florida employment pictures. The Startup America Partnership, a national partnership to foster growth among young companies, announced that established companies have promised services worth nearly $1.2 billion for emerging businesses. read more
WINN-DIXIE SORES SOLD TO BI-LO FOR $560 M
The company had struggled in the past, entering into bankruptcy protection in 2005, but has been revamping operations in recent years. The combined company will have about 690 stores and 63,000 workers in eight states in the southern U.S. Winn-Dixie Stores Inc. will become a privately held subsidiary and its ticker will be removed from the Nasdaq. Bi-Lo is a private company. read more
News from Finland

PRESIDENTIAL ELECTIONS
The President of Finland is elected by a direct vote, if necessary in two rounds. The election day in the first election is Sunday, 22 January 2012. The presidential term is six years.
A total of 8 candidates have been nominated, all of them by Parliamentary parties. Every Finnish citizen, who has reached the age of 18 not later than on the day of the first election, is eligible to vote. The number of eligible voters is around 4,4 million. More about the election here.
The advance polling station for Finns in Florida is at Suomi-Talo, January 11-14, 2012.
Suomi-talo
301 W. Central Finlandia Blvd Lantana, FL 33462
Phone: +1 561 547 9450
Open:
January 11, 2012 - January 13, 2012 from 10am to 5pm
January 14, 2012 - January 14, 2012 from 10am to 3pm
You must provide proof of your identity when voting. The identity card must have a photo on it. More information
here.
HELSINKI - THE DESIGN CAPITAL FOR 2012
Helsinki had been appointed the World Design Capital for 2012.The World Design Capital initiative promotes and supports the cultural, social and financial uses of design. The title is assigned every other year by the International Council of Societies of Industrial Design (Icsid).
While there are many awards that recognize individual accomplishments in design, the World Design Capital (WDC) designation is unique as it aims to focus on the broader essence of design's impact on urban spaces, economies and citizens. Read more here.
FOREIGN COMPANIES EMPLOY 215 000 PEOPLE IN FINLAND
Last year, the almost 3,000 affiliates of foreign companies in Finland employed 215,000 men and women. This adds up to15 per cent of all company personnel in the country. The share of turnover was even higher, 20 per cent. Foreign-owned manufacturing units had some 65,000 employees, wholesale and retail trade over 40,000. The third largest sector with its 20,000 employees was information and communication.
FINNISH GOVERNMENT FORECAST 0.4 PER CENT GROWTH IN 2012
Finland's finance ministry said Tuesday it expected the country's economy to grow by 0.4 per cent next year, "suggesting the possibility of recession". The government had predicted 2.8-per cent gross domestic product growth next year in a June forecast. The ministry added it now saw GDP growth of 1.7 per cent, down from 2.4 per cent in the June forecast, in 2013. "Economic recovery in Finland will depend largely on domestic demand," the ministry said in a statement. "The slowdown of growth will add to imbalances in the Finnish economy. In this situation it is essential that measures are put in place to foster market-driven growth." Banks see the Finnish economy slipping into recession by next year.
FINLAND SEIZED UNAUTHORIZED SHIPMENT OF US-MADE PATRIOT MISSILES
The Finnish government said Wednesday it had ordered the Defence Forces to seize 69 US-made Patriot surface-to-air missiles from MS Thor Liberty, a ship detained in port in Kotka in southeastern Finland since last week.
The government also revealed that the missiles had been listed as fireworks on the manifest.
Päivi Räsänen (cd), the Finnish interior minister, said she believed the incident was unique in Finnish history.
Austrian public broadcaster ÖRF quoted a German Customs official as saying that the missiles were a German government shipment to South Korea. Source.
WHAT AMERICANS KEEP IGNORING ABOUT FINLAND'S SCHOOL SUCCESS
The small Nordic country of Finland used to be known as the home of Nokia, the mobile phone giant. But lately Finland has been attracting attention on global surveys of quality of life, Newsweek ranked it number one last year -and Finland's national education system has been receiving particular praise, because in recent years Finnish students have been turning in some of the highest test scores in the world. read more
FACC-FL upcoming program for 2012
FEBRUARY, 17th
Investors & Tax Seminar
Place: Phillips Point by The Breakers, West Palm Beach, FL
Time: 12noon- 3 p.m.
Price: $55 member and $60 non-members
Registration and Payment: Non-refundable payment must be received by Feb. 2nd
Price include full buffet style lunch and valuable information from highly accredited speakers.
Focus on international tax, employment visas, and investment opportunities in Florida.
Speakers:
Her Excellency Ambassador Ritva Koukku-Ronde, the Finnish Embassy, Washington D.C.
Martin Cass, international tax expert from Alpern Rosenthal
Harry Polatsek, an experience immigration lawyer from Polatsek Law Firm
Gary Hines from the Palm Beach Business Development Board.
Sponsorship opportunities available starting with $100.00
FEBRUARY 18th-19th
FINLANDIA DAYS
FACC is participating with a booth at the Finlandia Days festivals. Please come and visit us at the "Tori" Marketplace. More information about the event can be found at the link below.
If you are interested in participating in the Tori, you can download vendor forms and information from www.finlandiadays.com or call 561-317-3278.
APRIL, 16-17th
Palm Beach Strategic Forum. Currently working on securing high end keynote speakser(s) from Finland.More information and registration at
http://pbstrategicforum.com/
As a FACC member you have the opportunity to be part of organizing and sponsoring some of these events and get exposure to your business.
Email us at info@facc-fl.com for more information.
If you are not a member yet, check out our new website for benefits and join our growing group!!
We hope you find this newsletter useful and we love to get feedback and suggestions how we can make it better. We also have many volunteer opportunities within the chamber so let us know how you want to be involved.
Find us at Facebook , Twitter and
LinkedIn and join the discussion.
Sincerely,

Lena Hartikainen
Finnish American Chamber of Commerce