Finnish American Chamber of Commerce Newsletter




November 2011
Issue 11 Volume 2




Greetings!

we are please to announce several exciting new events for the season for our members and friends.

Please take a look at the newsletter and find our what event best serves you and your clients.

Please contact us if you are interested in being part of organizing some of the events.

Hope to see you at many of these events.

At your service,

FACC-FL board




Introducing a New Member

CO2.FI


The CO2.FI provides advice and support to help businesses and organisations take action to combat climate change through reducing their carbon emissions increasing their energy efficiency.Services include helpline, energy-saving and useful materials that highlight the business opportunities of low-carbon economy.CO2 teaches sustainable and efficient use of energy in households, in the public and in the transport sector.

Mr. Markku Elg is one of the founders of Green Building Council Finland (GBCF) and a member of U.S.GBC.

When asked what are his expectations from the FACC membership, he readily replied: "Nothing, I'd rather would like to see how I can give to the community! (I'm liking this member already!) Mr. Elg is hoping to start a energy committee that would work together with FACC board.

Welcome to the growing member base!
Economic news from Florida

550 AEROSPACE JOBS COMING TO FLORIDA┤ S SPACE-COAST
Governor Rick Scott announced that Boeing will manufacture and test its Crew Space Transportation-100 (CST-100) spacecraft and locate its Commercial Crew program headquarters at Kennedy Space Center (KSC). Boeing expects to create 140 jobs in Florida by June 2013 and 550 by December 2015. READ MORE HERE.
SEMINOLE CASINO COCONUT CREEK PLANS TO CREATE 800 JOBS
Officials of the Seminole Casino Coconut Creek on Wednesday said they plan to hire 800 full-time employees by the end of the year - the largest mass hiring in South Florida since the tribe's resort in Hollywood had a hiring spurt in 2004. South Florida's latest unemployment rate was 11.2 percent. Read more
PALM BEACH MALL SOLD AT $28M DISCOUNT
The mostly shuttered Palm Beach Mall was sold at a $28 million discount on its foreclosure judgment
.
The buyers obtained a $22 million mortgage from Wells Fargo Bank. They plan to redevelop the property, at 1801 Palm Beach Lakes Blvd. in West Palm Beach, as an outlet mall.
Read more
SOUTH FLORIDA UNEMPLOYMENT FALLS, BUT COULD RISE AGAIN
"The unemployment rate is remaining stubbornly high, but at the same time if you look at the trend basis there are improvements in the job market over the last several months," said J. Antonio Villamil, business school dean for St. Thomas University. Read more
FLORIDA CONSUMER CONFIDENCE STAYS NEAR RECORD LOW
Floridians' consumer confidence remained near record lows this month, and a national reading of consumer sentiment plunged to its lowest level since the dark days of March 2009. The University of Florida┤s consumer confidence index fell a point in October to 63, just above its June 2008 bottom of 59.
Floridians might be feeling gloomy, but they seem optimistic compared ti costumers in the rest if the country. Read more
News from Finland
WILL THE TWO NEW PHONES FROM NOKIA GET THEM BACK TO THE GAME?
Nokia has announced two new smart phones, Nokia Lumia 800 and Nokia Lumia 710. In addition to this, Nokia also announced a new smart phone family for the emerging markets - Nokia Asha. This post is a log of live updates from the morning keynote by Stephen Elop. Read more
FINNAIR IS THE GREENEST NORDIC AIRLINE
The world's only global climate change reporting system, has commended Finnair for its efforts to substantially reduce greenhouse gas emissions, improve reporting capabilities, and recognize the strategic business risks associated with climate change. Finnair earned a score of 76 out of 100, a strong improvement over its 2010 score of 61. A score greater than 70 puts a company in the "high" category of climate change-aware firms. Read more
"Welcome to Florida"-event November 10th
ALL NEWCOMERS - JOIN US FOR THIS EVENT
Date:
Thursday, November 10, 2011
Location:
S
uomi Talo 301 Central Florida Boulevard, Lantana
Cost:
5 $ (Includes Tervetuloa Floridaan pamphlet, Coffee and coffeecake)
FACC board members will talk about what FACC and other Finnish organizations can offer to the community followed by a short panel discussion around the practicalities for newcomers in Florida, such as how to establish a credit history, get a drivers license and so forth.
Sponsors can set up tables with their products to introduce to the participants.
Call about the sponsorship opportunity to 561-582 2335 or email at info@facc-fl.com
Space is limited, please call asap!
If you are not yet a member, now is the time to join and become part of a vibrant Finnish- American business community.
THIS EVENT WILL BE IN FINNISH!!!
TAPAHTUMA SUOMENKIELELL─
Getting Ready for the Season
FACC has prepared Pre-Christmas "pikkujoulu" celebration for you and your staff. Join us for delightful and traditional Finnish Christmas dinner and entertainment, including raffles, friendly people, great food, music and much more.
When: Friday, December 2th, 2011
Where

: Lake Worth Golf Course
map
Time: 6 pm. to 10 pm.
Cost: $38/Member $48/Non-member
REGISTRATION & PAYMENTS BY NOV 23, 2011.
You may pay online or send a check payable to FACC, Florida
at 523 Lake Ave, Lake Worth, FL 33460
The cost includes:Welcome Gl÷gg-drink, traditional Finnish Christmas dinner, buffet style, entertainment and an opportunity to win great raffle prices!
Bring your whole staff and use this opportunity to show your appreciation for their hard work!
Want more visibility, donate a Raffle price with your company Logo!
DONATIONS FOR RAFFLEs ACCEPTED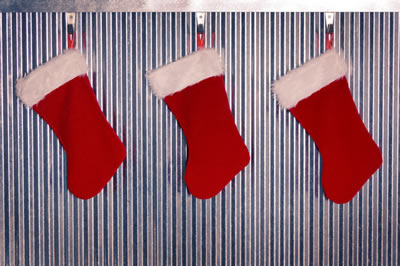 FACC-FL upcoming program for 2012
JANUARY, 19th
Real Estate & Insurance seminar
Place: Benvenuto Restaurant, Lantana FL
Price: $35.00/members and $45.00/non members, Including 3 course lunch plus valuable information about Real Estate investments and Insurance.
Attention all Realtors and Insurance agents , this is your opportunity to be part of organizing this event! Contact our office for more details!!
FEBRUARY, 17th
Investors & Tax Seminar
Place: Phillips Point by The Breakers, West Palm Beach, FL
Time: 11am - 2pm
Price: TBA
Focus on investment opportunities in FL, employment visas, and international tax issues
Attention tax and investment professionals, sponsorship opportunities available!
MARCH, 11th
Minnesota Orchestra and Osmo Vanska concert at Kravis
More details ASAP
http://www.kravis.org/
APRIL, 16-17th
FACC will participate at Palm Beach Strategic Forum. Currently working on securing high end keynote speakser(s) from Finland.
http://pbstrategicforum.com/
As a FACC member you have the opportunity to be part of organizing and sponsoring some of these events and get exposure to your business.
Email us at info@facc-fl.com for more information.
If you are not a member yet, check out our new website for benefits and join our growing group!!
We hope you find this newsletter useful and we love to get feedback and suggestions how we can make it better. We also have many volunteer opportunities within the chamber so let us know how you want to be involved.
Find us at Facebook , Twitter and
LinkedIn and join the discussion.
Sincerely,

Lena Hartikainen
Finnish American Chamber of Commerce