Greetings!
Hello and welcome to the first edition newsletter for the
SACRED PLACE OF POSSIBILITY
. I am excited to share with you my knowledge, personal experiences, and extensive background in the area of equine facilitated learning and psychology.
As a trained psychotherapist, I was introduced to equine facilitated learning in the early 1990s when Barbara Rector brought the horses to Sierra Tucson, an addiction treatment center, to work with the adolescents and their families. It was Barbara who also noticed the picture of my grandmother (at left), and with gratitude, it became clear to me how much my life's work is a direct result of her influence in my life (see
U
n
e
x
p
e
c
t
e
d
G
r
a
c
e
for the full story). I went on to then collaborate with Barbara and her partner, Ann Alden, in their program, Adventures in Awareness.
In 1999 I began working with Linda Kohanov and the Epona Equestrian Services. Linda and I co-created workshops and individual intensives to develop an innovative and creative healing modality employing horses as equal partners with their human counterparts (read more at
Equine Facilitated Learning
).
Since 2008, my current practice consists of teaching a variety of programs with
Leigh Shambo
including the
Human-Equine Alliance for Learning (HEAL) program
in Washington State. I'm thrilled to have the HEAL programs highlighted in this issue.
The HEAL Model of Equine-Facilitated Learning is the most clinically sophisticated and scientifically supported model for employing horses in human emotional healing.
You've heard of Animal Assisted Therapy (AAT) for mental health. Horses, in particular, are powerful partners for helping both young and mature clients learn emotional wellness skills. Exquisitely sensitive to tiny fluctuations in autonomic arousal, horses will amaze you with their ability to quietly regulate human emotion, and allow themselves to be soothed and regulated by the human as well. Horses are the therapy animal of choice for supporting humans to learn emotional self-regulation and modulation.
I continue to offer workshops and events worldwide and to provide training in EFL through different programs for individuals eager to learn this practice. You can view my full
2010 CALENDAR
and please read on to learn more about this fascinating field.
Welcome!
EFL Mastermind Course
March 12-14, 2010 - Wellington, FL
Join the herd and be heard!

We invite you to spend time with us in the round pen and share your ideas as we learn and teach, collaborate and brainstorm, share and support ideals for industry-wide best practices for the Equine Facilitated Learning Practitioner.
Bring your expertise and insights and leave with valuable tools
to incorporate the use of technology into your practice; specific ways to speak to your target clientele; strategic partnership opportunities; team support; and
a gratifying experience you won't soon forget!
Read more at
Lisa's blog
.


FOR FULL DETAILS
Collaborative Partnership
Two Offerings
April 21-26, 2010; October 24-29, 2010 - Antioch, IL

We've designed this program to promote collaboration and understanding
for the partners of EFL instructors meaning partners in business, love, or any other significant relationship or capacity in life. The foundations of any successful relationship must have these
three key ingredients for success:
mutual respect, trust,
and
intimacy.
The fourth element for building a solid foundation for a collaborative partnership is
unity.
We believe that the horses,
along with your working partner,
can create not only a successful team but an opportunity for others to have deep and lasting change.
Please join us to learn more about the work your partner has so passionately embraced.

FOR FULL DETAILS
HEAL Facilitator Training Program in EFL
May 3-9, 2010 (1 of 2); October 11-17, 2010 (2 of 2)
Chehalis, WA

This exciting program is
designed for post graduate level professionals
and provides qualified individuals with the knowledge and skills needed to incorporate the horse as a co-facilitator in their current practices.
A core value at HEAL is the "home run."
This is the ability to immediately anchor increased connectivity human-to-human. So in line with
the HEAL Model
, which offers practitioners a
scientifically grounded approach that yields life-changing results,
and this important "home run" value, students will develop a greater understanding of facilitation skills, emotional and physical safety for both human and horse participants, and the utilization of equine exercises and activities for therapeutic or educational applications.
FOR FULL DETAILS
Group Dynamics & Process
The Art, the Heart, and the Science of Deep Listenng
October 3-7, 2010 - Chehalis, WA

In this program, Leigh Shambo and Kathleen will share their expertise and experience and provide solid, proven information, techniques, and considerations for all types of groups; all EFP and EFL facilitators are welcome!
This program promises to give you valuable information and increase your confidence and skills in facilitating the group process and understanding group dynamics.
Don't miss it!
FOR FULL DETAILS
The Yin and Yang of It
Really listening from a deep heart space (the Yin) is paramount when I am mentoring or coaching an individual since only real and lasting change happens in relationship. As a relationship coach I hope to offer people the possibilities to take action (the Yang) in their lives for positive and sustainable change.
In the early 90s I was in one of the many processes in my life of reinventing myself when I started a private psychotherapy practice in Tucson after being in the corporate world at Sierra Tucson. Bernadine Johnson (now retired and very married!) and I began a series of workshops we titled Become Your Own Role Model. We were women who had grown up in the 50s and 60s ourselves with very traditional female role models and found ourselves self-supporting and single without much of a role model for how to be and how to do this. The initial offering morphed into future workshops around this theme with horses as co-facilitators. The horses and most definitely the mares ended up being very good role models for this important message:
Know and believe in yourself.
Read more
Efficacy of Equine Facilitated Learning
Supported by Latest Brain Research

I can't tell you how often I have witnessed clients coming out of a quiet session with a horse and heard them say:
"It was magic! I felt like myself for the first time. My heart just opened and these tears came flowing out--but they felt free, open--you know not jammed up in my throat."
I could go on and on about what people felt in the presence of the horse and what other people witnessed, but I think you get the point. Guess what? It is not magic but a process scientists can actually name now which happens only in relationship. What the client and others felt, saw, and experienced is the limbic connection of two beings. Relationship does affect the revision of these pathways in the brain through the processes of limbic resonance, limbic regulation, and limbic revision or restructuring.
Read more

I look forward to being a valuable source and connection to the many outstanding people involved in this dynamic and loving practice with the amazing creature called HORSE.
Blessings,


Kathleen Barry Ingram, MA
kathygram@cox.net
www.sacredplaceofpossibility.com

Kathleen Barry Ingram, MA

Kathleen
and her colleagues
can help you look at possibilities and turn them into probabilities that will enrich and enhance your
professional and
personal life.

Would you like to obtain knowledge and clarity? Take the step to where you are no longer just surviving but THRIVING!
CONTACT ME

* * *

Watch Kathleen's
YOUTUBE INTERVIEW
as she describes both the development and process of her work.
Notable Reads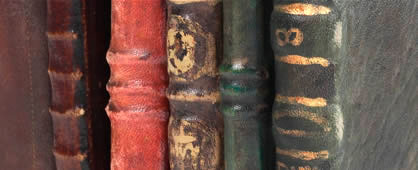 M

i

n

d

s

i

g

h

t


Daniel Siegel, M.D.

A General Theory of Love
Lewis, Amini & Lannon



Animals Make Us Human


Temple Grandin, Ph.D.

The Brain That Changes Itself
Norman Doidge, M.D.


EFL:
Implicit Knowing
vs.
Explicit Knowledge


What does
Equine Facilitated Learning
have to do with what is called the "Great Turning"?
Joanna Macy
sees this as "the essential adventure of our time: the shift from the industrial-growth society to a life- sustaining society" which takes into account all of life and nature. Research on how we learn and how much we retain supports what the horses have been teaching us all along.
Implicit knowing
which come from actual experience supports experiential learning - in this case the work with horses.
Explicit knowledge,
while necessary and important, is not experienced directly but rather through study, education, and the experiences of others.
If we can take this time to bring forth new dimensions of human intelligence and solidarity among all sentient beings, way beyond anything we now know, then perhaps we can see this as a time of optimism.
A time where we can "hold" both the collective nightmare and the collective awakening - the shadow and the light described by
J
a
m
e
s
O
'
D
e
a
, President of the Institute of Noetic Sciences.
Peter Russell
calls this time a place of integrated "trans-egoic" consciousness.
My experience with horses has demonstrated, without question, these adept facilitators can teach us more about ourselves as sentient beings and also how to traverse the obstacles and challenges we are facing as a species today.
Christopher Bache
, in
Dark Night, Early Dawn
, calls this the "dark night of the species-soul." Maybe it is time for other species, in this case the horses, to teach us how to live and respect all of nature.