Visit our website
w
ww
.cli
matemama.com
and meet busy parents like you doing extraordinary things to combat climate change.
Find Products and Services that have the Climate Mama Seal of Approval

www.climatemama.com
Join Our Mailing List!

Tell us what you and your family have planned for this summer! Send us your pictures, stories, news and "eco" summer finds!!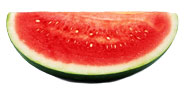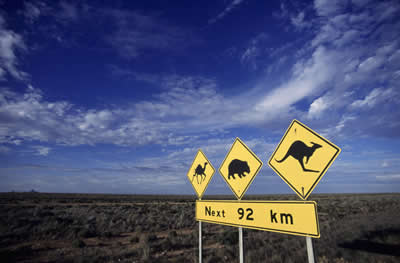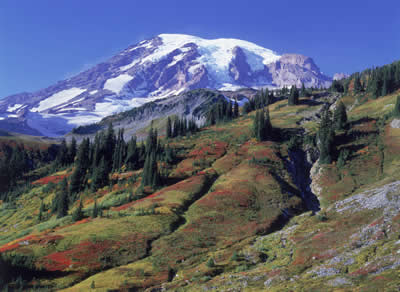 Climate Change Campaigns!
Climate Mama Update: June 2010

Greetings!
"Out of sight" but hopefully not out of mind! At Climate Mama we have been very busy these past few months, as we expand our workshops and outreach to our Climate Mama and Papas in their communities, schools, organizations and businesses. Contact us if you are interested in learning more about how to organize a Climate Mama workshop or "talk" in your community!

Memorial Day BBQs (or Victoria Day ones if you are one of our Canadian Papas or Mamas) are behind us, as we plan and dream about the hot, lazy days of summer. We have a special Climate Mama to intr
oduce you to this month - Erica Charles - who is the opposite of lazy! Join Erica as she prepares for June 24th,

Schools Low Carbon Day

in the United Kingdom - an initiative she launched wit
h help from a group of dedicated moms. We think you will find her and her friends an inspiration as they march towards their goal of educating and empowering 1 million children on climate change. Our May Climate Papa is actually a tribute to some of the incredible American Papas who have had a voice and a role in moving the climate change agenda forward. Our summer Mamas and Papas are incredible people you will definitely want to meet, so stay tuned!

Join us in congratulating uber Eco Hero Roz Savage, who has just completed her cross Pacific solo row. You can be an eco hero too by signing up for Roz's new Eco Hero campaign! Also, make sure to "meet" our newest partner, 100 Months and if you haven't already, join the discussion with our friends and partners at the Climate Summit!

At Climate Mama we just launched our own campaign, the Climate Change Do and Don't Campaign which we are SO excited to share with you. Read about it on our website or on our new Facebook Climate Mama Fan Page which is live as of TODAY. If you are on Facebook, become our fan and share our page with your friends! Also new on our website (scroll to the bottom of the page) is the environmental action option, hosted by Change.org. Contact your member of congress, senator or government rep on environmental issues of concern to YOU, directly through Climate Mama.


Have you been following our "Climate Video Peeks of the Week?"
These are short (usually less than 2 minutes) videos that send a message, make you laugh, tell a story, or just inspire! Check out some of our recent picks:

Old Dog New Tricks

, be amazed; Chris Jordan's

Running the Numbers

images, they will "blow" your mind; or the

Musings of Polar Bears

,

the kids in your life will approve!


Visited our "Trusted Sources" lately? We have listed our 3 favorite new Apps, enjoy! Also this month, a few new products on our Product and Services Database to share. Check back next week for a post on a great new company we "just met" Rapanui Clothing from the Isle of Wight! As well, check in next week and find new links to our favorite online "Green" stores.

Since
rely yours,
Climate Mama
Climate Mama's Blog Update

At Climate Mama, we continue to be mesmerized and horrified, as the news and pictures about the devastating consequences of the Gulf Oil Spill worsen each day, and as our powerful country seems powerless to put an immediate stop to this man-made disaster. Our latest blog post identifies ways you can help, either through donations or as a volunteer, as well as where to go for up to the minute information on this crisis.

Make sure to check in regularly with our Blog this summer, as we share with you great environmental sustainability ideas, opportunities and information from around the world. Find out what other parents and their kids are doing to honor the environment while they show us how they are enjoying being "in it" at the same time!

In case you missed our latest In the News reports, learn more about World Environment Day and World Oceans Day, celebrated in June. Have a look at the latest design for the "Eco IT" NYC Taxi of Tomorrow. Find out how stationary bikes and your new "hiking pants" can help generate emissions free energy! Learn what the US National Academies of Science have to say on Climate Change in their latest report and guess which city in the US is now the first to "ban" the sale of plastic water bottles! In Climate Mama News we share with you our thoughts about family hikes in the US Southwest and water, as well as our latest "find" for looking and feeling "fine" from our friends at Rent the Runway!

Thanks for helping us grow. Together we CAN make a difference!
Sincerely,



Harriet



Harriet Shugarman
Executive Director
ClimateMama.com

Please sign up for our newsletter today! Our newsletter will come to you regularly and our blog is updated every Friday. Join our mailing list today; keep in touch. E-mail us at www.info@climatemama.com.