Year End Awards
2010

We had a great show season with lots of Hof Mendenhall horses out at the shows. Some only went to 1 or 2 shows, so they didn't end up in the Year End Award mix, but they had great outings with very good scores and comments and lots of Championship ribbons. The whole season is covered on our Awards 2010 page.

For those that attended 3 shows and had the necessary memberships, we are proud to announce:

Sabatini HM: 75.1%
NEDA Champion, 3 year olds
6th place American Hanoverian Society (2/3 year old colts/geld)

Seraphina HM: 77.3%
NEDA Reserve Champion, Filly foals
6th place USDF HOY Filly Foal
9th place American Hanoverian Society (weanling/yearling filly)

Lorelei HM: 76.2%
3rd place NEDA, Filly foals
7th place USDF HOY Filly Foal
14th place American Hanoverian Society (weanling/yearling filly)

Reminice HM: 78.0%
5th place NEDA, 2 year olds
8th place USDF HOY 2 yr fillies
8th place American Hanoverian Society (2/3 year old fillies)

Updates from
HM Alum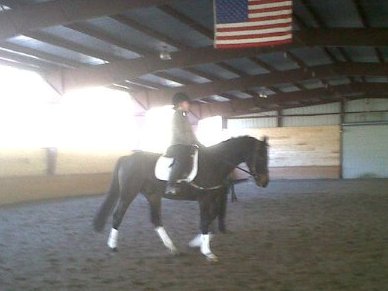 Kerri's first ride on Sabatini HM
With more of the US based youngsters finally reaching riding age, we are getting updates more and more from our clients. We are thrilled with how well everyone is doing with their HM foals and look forward to hearing more from you!

Sabatini HM (Sandro Hit - SPS Pakesa/Prince Thatch xx) 2007 hanoverian gelding:
Kerri is back in the saddle after delivering an adorable human baby of her own. The above photo is her first ride on Sabatini!

Kadence HM (Kaiserdom - EM Weltkin/Weltmeyer)
2008 hanoverian gelding:
Kelly has sat on Kaden 3 times and is working him on the lunge and long-lines. She reports that he has been incredible easy to start!

We can't wait to see these owners and their horses hit the dressage ring.
Warmest Regards,

Linda & Jeff

::

We hope you had a wonderful holiday season and we wish you all the best for 2011. At this time of year, it is always fun to look back on the previous year.

This past year has been filled with many ups and downs. This includes the wettest March on record with a 100 year flood and some unexpected large vet bills to end the year. We are thrilled to report that all involved in both incidences are happy, healthy and fully recovered. In light of these episodes, we are holding a sale for the first (and probably last) time in our farm's history. The price on our one remaining young horse and two coming foals are marked down for the next month. Please see our sales information below.

We are also very excited for what the coming year holds for all of our Alum. There are 4 youngsters from our program turning 3 this year, one of which is our own Reminisce HM. She has been backed and her undersaddle training is going extremely well. We are also getting reports in on the others as their training process starts and are thrilled with how well everyone is doing. We are in the process of setting up some Young Horse clinics which will be open to anyone interested. Please contact us via email if you wish to be included on any event announcements.

It has been awhile since we sent out a newsletter, so this one will be a bit longer than usual.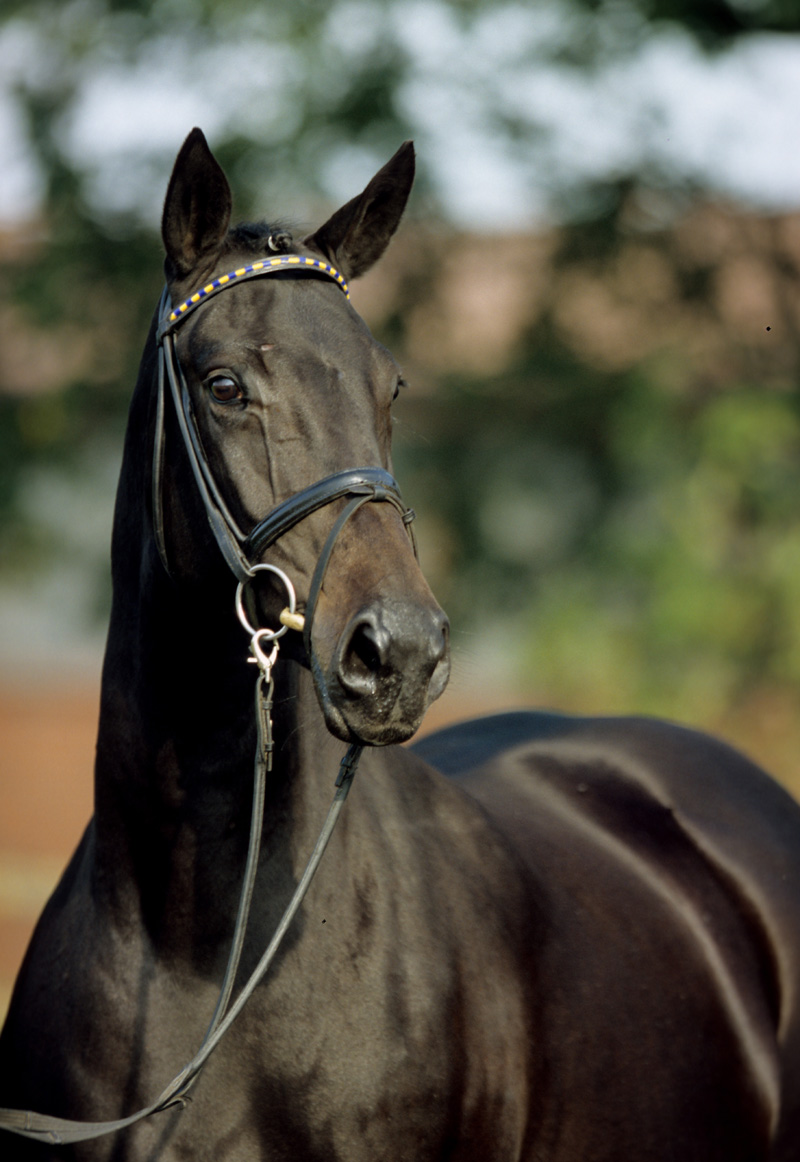 Foals of 2011

We are very excited with the two foals we have coming this year. One is a repeat of a very successful cross and the other is new and exciting with lots of promise.
SPS Pakesa in-foal to Dacaprio
- due mid-April, this foal will be a repeat of Darshan HM (2009 gelding). SPS Pakesa is very consistent in what she passes on, so we expect this foal to have a very strong, active hind leg and to have three very good gaits. Colt option is available (see below).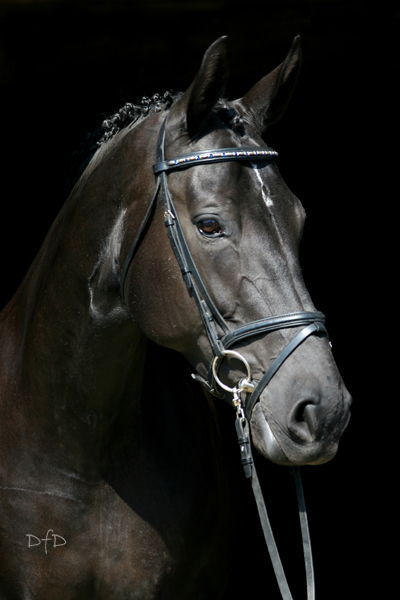 EM Day Dream in-foal to Londonderry
- due end of April, this foal should be a tall, modern type and a very flashy mover. Day Dream has consistently produced top foals from a variety of stallions. They all receive her beautiful conformation, expressive movement and wonderful temperament. Available for purchase (see below).
EM = Elite Mare, SPS = States Premium Mare
Reminisce HM Undersaddle


The long awaited time has come and we have backed our beautiful filly, Reminisce HM (Rascalino - EM Day Dream).
Reminisce started her under saddle training in November with Heidi Conlon. She has quickly adjusted to her new life as a riding horse, despite a rough start with a major gas colic that, thankfully, didn't require surgery but did give her a 2 week holiday in mid-November. She is currently walk/trot/canter on the lunge line with Linda in the tack and walk/trot around the arena with Linda off the lunge. Look for Reminisce to be shown in the 3 year old Materials in Spring/Summer 2011.

Special thanks to our trainer Heidi Conlon for her excellent job in starting Reminisce and ensuring that she has a positive experience and enjoys her new work!
We are having a SALE:


Start the New Year off right SALE: We will be holding a sale on our youngsters for a limited time to help fund our young horse training. Sale prices are only good through February. After that, prices will return to normal. As always, we will do payment plans on all of our horses, but we require signed contract and down payment to lock in the Winter Sale prices.

Seraphina HM - 6th place USDF HOY
2010 Dark bay hanoverian filly by Soleil Q out of Elite Mare Day Dream, born May 7th. Sera is a beautiful typy filly with uphill, balanced gaits. She did very well in hand as a foal and received wonderful comments from the judges...
"good through back" and "good reach" at the walk
"good articulation of the hock joint" and "good suspension" at the trot.

Her movement and conformation make her an excellent upper level dressage prospect and her bloodlines and mare line make her an excellent broodmare later in life. This is the first time we have offered a filly for sale from our breeding program. If you prefer the girls over the boys, this one should not be overlooked.

Seraphina is a half-sister to Reminisce. Anyone interested in Sera is welcome to visit and see Reminisce going under saddle. We anticipate that Sera will follow in her mother's and half-sister's hoofsteps and be just as easy to train.

Asking $15000 $13000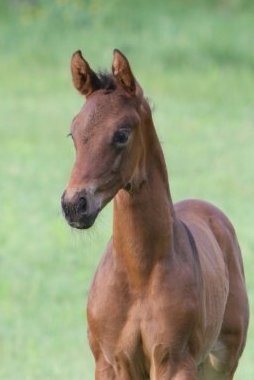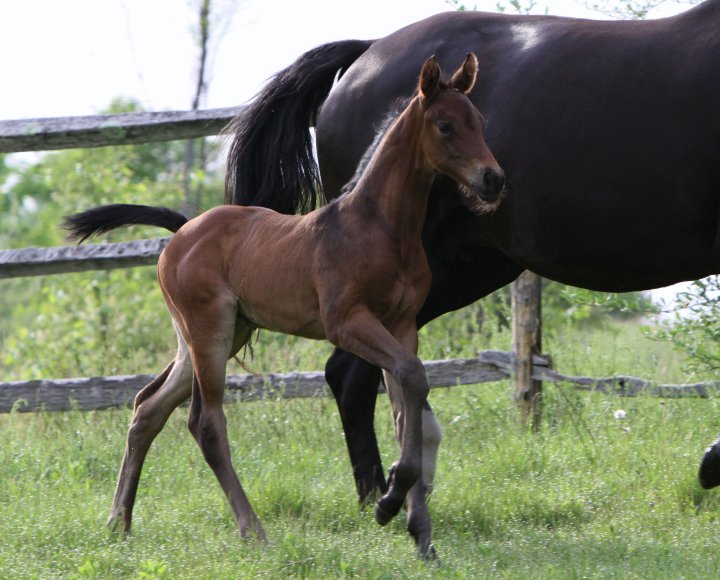 In-Utero Sales offered until end of February:

Foal by Londonderry out of EM Day Dream - Day Dream has produced top foals with every stallion we have paired her with and this one should be one of the best. This foal should be tall and modern in type and should be a top dressage prospect. Due end of April. Asking $13000 $11000

Colt by Dacaprio out of SPS Pakesa - This foal will be a full sibling to our 2009 colt, Darshan HM. Darshan was named a stallion prospect and received high praise from many top sport horse judges as a serious candidate for the FEI ring. Due mid April. Asking $14000 $12000