Love by Maya Edwards

June 5, 2011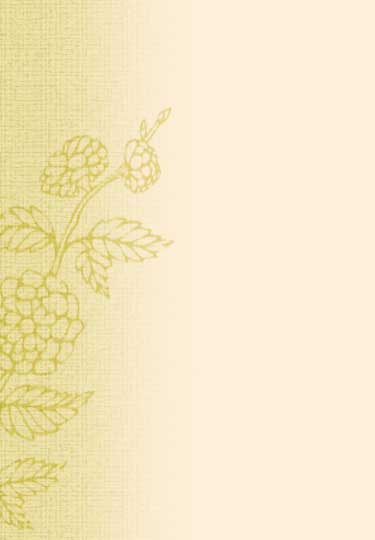 The Four Immeasuables
May all living beings have happiness
and the cause of happiness;
May all living beings be free from misery
and the cause of misery;
May all living beings never be seperated
from happiness, devoid of misery;
May all living beings abide in equaninmity free
from prejudicial attachments and aversions.
- Shakyamuni Buddha
Celebrating the Year
June 5th, 9:30 Worship Service
With the close of the Godly Play year on May 22nd, it is time to celebrate the children and thank the volunteers. Please plan to be at church on Sunday, June 5th to say thank you and celebrate the coming season of summer with a special coffee hour. And when you see the following people at coffee hour, or even walking down in Winslow, give them a hug and say thanks for the time and gifts they have shared with our children.
Our deepest gratitude to these Godly Play volunteers:
Patty Robinson, Tammy Galbraith, Marissa Wachter, Vicki Milander, John Lange, Rachel Brandt, Katy Wing Janet McDevitt, Katie Fanning, Tricia Kurtzman, Sonja Fritts, Kathy Baker, Rachel Roer, Jen Breen, Rachel Brandt, Ursula Pontieri, Jeannie Payne, Jon Payne, Andy Rimkus, Liz Joss, Warren Boeker, Colette Boeker, Marcia Montgomery, Hugh Montgomery, Mary Kay Thomson, Cindy Vandersluis, Robert Vandersluis, Angela Meek, Dawnae Whittlesey, Sarah Taylor, Nancy Norton, Martin Garthwaite, Mickie Stowell, Valerie Griffin, Sophie Hill, Julie Davis, Julie Hickam, Mike Hickam, Beulah Downing, Josh DeWitt, Chelsea Vessenes, Michele Bombardier, Neil Tennyson and Colleen Rain.
Get Spiritual
Baccalauteate 2011
June 5th, 3 pm, Grace Church
Every year on the Sunday before graduation, the faith communities of Bainbridge Island gather together for an interfaith celebration. This year's Baccalaureate theme is; "2011: Get Spiritual" and it will focus on those things that inspire our spirit. The service is generally about an hour long, and is open to all graduating seniors, their families and friends, regardless of their school or faith.

This year our Faculty Speaker is the well known and loved Dan McLean, our Community Speaker is the Rev. Dr. James Wellman, Chair of the Comparative Religion Department of the University of Washington, and our student speakers are Liz McGonagle and Blake Harper. Their words will be intermixed with musical performances from members of the Class of 2011, along with prayer and blessing inclusive of all perspectives and faiths. Following the service, the Interfaith Council will host a reception for graduates, family members and friends.

Interfaith Council of Bainbridge Island & North Kitsap
Patricia Lahtinen, IFC President, 2010-2011
Planning a Playground
June 5th, 9:30 Worship Service
We are excited to announce that this summer we will be renovating the nursery playground.Debbie Rimkus is working with a terrific group of moms and Nate Thomas from the Landscape Committee to come up with a design that will be safe, attractive, easily maintained and fun. We plan to complete this project over the next month or two and then enjoy watching children laugh and play during those lazy days of summer.
We hope all of you will join us in helping make this vision a reality. On Sunday, June 5th smiling children will have baskets in one hand and cookies in another. The cookies will be for you of course. And the baskets will be for donations towards the purchase of playground equipment. Our final playground design will be based on what we are able to raise with this appeal. So bring your checkbook or stop by the ATM on the way to church on June 5th. We are so blessed to have a wonderful group of young Gracies. Please be generous and show them how important they are to our community.
"Lemon Drop" Encaustic Monotype by Meg Hamlet
Wax | Paper | Thread
Encaustic Monotypes
by Meg Hamlet
May/June/July
Grace reception for artist and Gracie Meg Hamlet is Sunday, June 5th, 10:45-noon.
Come celebrate Meg's beautiful exhibit and ask the artist about her work!
ariennedavison.wordpress.com
Sixteen years is all you need to take a date to the drive-in; To arrive at her door with sweating, palsied limbs and ring the bell, And pile into a beat up ninety-four Honda Civic with faded paint. Fifteen dollars buys two tickets for something scary; That will make her jump into your arms and shiver.
>>
READ MORE
New to You Sale
Friday June 3, 9am to 8 pm
& Saturday, June 4, 9am to 2 pm at Grace
The Sale is in full swing & we still have lots of great stuff-- but things are going fast! Come on by, we are here until 8 pm tonight and then back at it tomorrow, Saturday, from 9 am to 2pm
Grace · Faith · News · Arts
Our Summer Newsletter is now available
>> download full version (better quality)
>> download mobile version (faster load time)
Grace's Weekly eNews
Do you have a program or event you would like to tell our Grace Community about? Please send it to susamarie@gracehere.org. The deadline is noon every Tuesday for events the following week. Items typically run no more than one month in advance and should be limited to 150 words. Thank you!
Visit, Explore, Wonder!
Be sure to visit our Grace website to learn more about us! >> gracehere.org
Outreach
Courier Post online image, Joplin, MO
Tornado Disaster Relief
Thank you for the outpouring of recent support of Grace's Episcopal Relief & Development ("ERD") Tornado Disaster Relief efforts. All continued donations will be matched "dollar-for-dollar" up to $500. Please make checks payable to Grace Church with "ERD Tornado Relief" in the memo portion or notify Candee Heald (Grace Office Admin) of your donation to ERD for matching. ERD's funds will be used to provide food, gas cards and temporary shelter for those in need.
Please pray for all those impacted by the tornado, especially families who are grieving, and for the rescue workers and all those who are helping the community to recover.
Project Backpack Calendars
Grace member and Ordway Elementary School student Henry Vandersluis has contributed the artwork for a 2011-12 school year calendar benefitting Project Backpack/Helpline House, which provides essential school supplies and education-related expenses for students in need. The calendars are $14 apiece; all proceeds go to Project Backpack. Each month features a different car, some of which were inspired by the
Cruise-In Car Show held each summer to raise money for the organization, which assists with backpacks, supplies, school fees, high school graduation expenses, and school clothes for families in need. To purchase a calendar, please:
visit Helpline House, 9-5, M-F
pick one up at Eagle Harbor Books
contact

>>

Cindy Vandersluis
Checks should be made out to Helpline House/Project Backpack. Thanks so much for your support!!
.
5 Days and Counting until
>> video link to watch Gary talk about the mission

Earth & Space Research's (ESR),

Aquarius Satellite Launch


Grace founding member,
Dr. Gary S.E. Lagerloef

is the Principal Investigator for the innovative Aquarius/SAC-D satellite mission.

As Principal Investigator, Lagerloef has overall responsibility for the NASA mission, and interacts with researchers around the world. The Aquarius measurements will help determine the large scale climate variability of the ocean and its effects on weather. NASA plans to launch the satellite on June 9th, 2011.

To learn more about the mission, watch the video linked above, or go to the NASA site at >> aquarius.gsfc.nasa.gov/


Congratulations Gary!


Calling all Grace Poets
On the evening of August 20 there is going to be a special event at Grace called "Celebrating Trees." This creative evening emerged from the inspiration of four women artists who call themselves Trees in Art, and who will be exhibiting their tree paintings at Grace during August and September. There will be a reception for the artists and a performance by noted electric and acoustic cellist, Jami Sieber (see www.jamisieber.com) Jami's improvisational style is perfect for a "conversation" between her ethereal sounds and poetry with some tree imagery.
So, charge up those creative juices, go spend some time with trees and then email your poem to Marcy at mlagerloef@seanet.com by June 30. If you can be there on August 20 to read your work, so much the better. If there is more poetry submitted than time for reading in that evening, we will find a pathway to put your creative thoughts out there for others at Grace to read and savor during these two months when we will be surrounded by trees in the Grace Gallery.
committed to environmental stewardship and advocacy earthministry.org.
Frog Rock Forum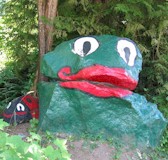 /Father's Day Event
Connections for Community Resilience
June 19, 2 - 5 pm at Islandwood
This educational fair features over three dozen local organizations showcasing inspirational projects and activities that encourage ever-greater resilience in our families, neighborhoods and community. Sponsored by Sustainable Bainbridge, it's a great Fathers Day event, including kids activities, tours of magnificent IslandWood, plus a separate Sunday Supper at 5:30 by the IslandWood chefs. Find out more (and register for dinner) at www.sustainablebainbridge.org
Women's Wilderness Sojourn
August 18th - 25, 2011
North Cascades, Stehekin to Image Lake
Get strong. Be in community in the wild.
There's nothing quite like it.
Many different levels of physical ability can manage this with careful, gentle training.
Questions: Kathie McCarthy, healingworks@kathiemccarthy.com
Register: Candee at Grace
Deposit: $100 non-refundable deposit
$700 by July 17th
The Hours of Life, A Musical
Friday, June 24, Bainbridge Art Museum
554 Winslow Way
The premiere staged reading of a musical (Book, Music and Lyrics by Paul Lewis, with lyrics also by Colin Speer Crowley), directed by Corey D. McDaniel, with vocal direction by Jennifer Jett. This small-cast musical tells the story of the obsessive, erotically charged love affair between Rhode Island poet Sarah Helen Whitman and Edgar Allan Poe, set against the backdrop of the dawning of the Machine Age. A talkback will follow the performance.
Doors open at 7:00. Admission is by voluntary donation.
Cast:
Barbara Hume....................Sarah Helen Whitman
Kevin Matthew...................Edgar Allan Poe
Robin Denis.......................Maria Clemm (Muddy), Mrs. Power
Jason Fowler......................Conductor, Johann Maezel, Pabodie, Stranger
Jennifer Jett.......................Anna Power, Eliza Poe, Virginia Poe (Sissy)
Susan Anderson.................Willem Schlumberger, Librarian, Barkeep, Nurse
Canning:
What's Not to Like?
June 13th, 6 - 9 pm, Grace Kitchen
Carrie West (Grace member) and Julie Wuesthoff, Master Canner/Preservers, will teach how to preserve our precious local strawberries. We have such a short season.and Carrie and Julie believe we have to take advantage of the time the Bainbridge Island strawberries are ready. So let's go!
What you get:
We will provide high quality Bainbridge Island strawberries, jars and instruction. You
do the preserving and take home your jars of Strawberry Lemon Marmalade plus other recipes using strawberries, like Strawberry Lemonade which we will serve that night.
Special snacks will be provided.
6-9pm
June 13th, 2011
Grace Church kitchen
Join us for lots of fun!
$45
In order for us to provide you with what you need for your canning mission, please RSVP to: Carrie, 206-390-1121, carriewest3@gmail.com