It's December!
Happy International Volunteer Day (Dec. 5th)...
and then enjoy a festive holiday season and a productive and peaceful 2011!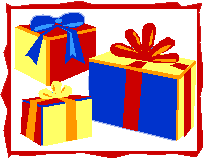 Recognition Idea
There's No Place Like Home
This year's volunteer appreciation banquet had a
Wizard of Oz
theme. The staff performed a skit: Dorothy was looking for a home in which to volunteer. Along the way she met the scarecrow looking for commitment, the tin woman looking for compassion, and the lion looking for courage.
Share Your Recognition Idea
Volunteerism Quote
"We must be the change we wish to see."

- M.K. Ghandi

Submitted by Brian Cugelman, IYV Webmaster, UNV, Germany
Share Your Quote
Energize Volunteer Management Update


December 2010

December Hot Topic:
The Word "Volunteer" Can Reveal, Conceal, or Confuse

The United Nations has declared 2011 as the International Year of Volunteers Plus Ten, or IYV+10, and is preparing a State of the World's Volunteerism Report (SWVR). This has raised the perpetual question of "What exactly is - or is not - volunteering?" Susan explores some of the issues of vocabulary and labeling, pointing out that how someone defines the core word of our field often has strong impact on some critical, practical matters. What do you think?

Read this Month's Hot Topic
You can subscribe to the Hot Topic as a podcast or RSS text feed - or listen to the audio online.


Volunteerism in the Blogosphere

Blogging is the new journalism, through which anyone can voice opinions and engage others in debating issues. Some blogs are little more than silly diaries or ranting on the fringe, but there are also important blogs that make news as well as report on it. Volunteer management has seen a welcome increase in practical and provocative blogs over the past year. We try to keep you informed about them in the "Sources for Information and Exchange" area of the Energize Web site. Several entries are new or deserve mention:
Since new blog resources spring up all the time, we need your help to maintain a comprehensive list. Please email us at info@energizeinc.com if you are writing a blog that should be included on our full list, or if you read one or more blogs that provide volunteer-related information and should also be linked. Thank you!


Holiday Gift Idea: Raising Charitable Children

In the warm, welcoming, and often funny book, Raising Charitable Children, Carol Weisman shares real-life stories from all over the world of how parents, grandparents, aunts, uncles, teachers, Scout leaders, friends, next-door neighbors, and her own family have either initiated or supported ways to teach children how to give back to those in need. But she doesn't stop there. After each of the stories, Weisman offers specific steps to help anyone translate these ideas into action. In this way, she turns what might have been just a lot of wonderful stories into a set of practical maps or models anyone can use to start making a difference now. A great holiday gift for any parent or parent-to-be! You can purchase the e-book at Energize or the bound book from www.CarolWeisman.com.

Read an excerpt below.


New in Our Online Journal: e-Volunteerism

As promised last month, we have added this section to this Volunteer Management Update to list articles just posted to the most current issue of e-Volunteerism, our international subscription journal. Journal subscribers will continue to receive individual e-mails as soon as an article is available, but non-subscribers can learn what's new here.

The current issue is Volume XI, Issue 1, running from October 15th to January 14th. This is the first edition unveiling the brand-new look of the journal, with greater readability and functionality, especially in searching for material in the Archives of ten years of articles. The following article has been posted since the last Update:
Subscribe for a full year or for 48-hour access.


I love Carol Weisman's book, Raising Charitable Children. And it always springs to mind during the December shopping frenzy. What follows is an excerpt of the Conclusion to the book, entitled "They're Always Watching." Thanks, Carol, for letting me share it here.



Whether we're conscious of it or not, we all have a philosophy of giving. Do you give money to panhandlers on the street? Always, never, sometimes? Gloria Steinem, the great feminist activist, has said that she always gives money to homeless women on the street. Her mother had schizophrenia, and she believes that, had circumstances been different, her mother could have very easily wound up on the street like them.

My older son, Teddy, always gives money to Hare Krishnas when he passes them on the street. When he was backpacking through Europe a few years ago, he was without funds for a couple days while waiting for a check to clear. The Hare Krishnas in Amsterdam fed him a meal while he was down and out - something he will never forget.

I have a client who belongs to Alcoholics Anonymous; he never gives to the homeless. He believes that doing so is just enabling the drunks to get drunker. He does, however, donate directly to homeless shelters.

Let's say you are the type of person who does not believe in giving money to people on the street. You probably have a very good reason why you choose not to. But when you're out with your child and he or she sees you walking past a homeless person without stopping to help, all your child sees is that you just ignored a person in need.

This is what I call a "teachable moment," and in order to make it into a learning opportunity, the first thing that you should do is stop. Take a few minutes and find a place to sit down. Get a cup of hot chocolate with your child if you can, and say to him or her, "I always/never/sometimes give to people on the street because..." Explain your philosophy. And remind your child that someday he or she will have the opportunity to develop his or her own philosophy of giving.

You may also want to talk to your child about workplace giving, to which a child is rarely privy. When we use payroll deduction at work to give to the United Way or the Combined Health Appeal or the Women's Fund-and even when we write out checks to these and other groups while paying the bills at home-our children have no idea that we are involved in supporting our community. But they will take notice when there is a charity telethon on TV and Mom and Dad aren't calling in to make pledges. Again, take time to explain when and how you give, and why you choose to give to certain charities over others.

As I've said throughout this book, giving money is terrific, but the gift of time is equally important. After my kids' former babysitter, Liz, retired, I used to have lunch with her once a year. One year, after Liz's husband went into a nursing home, the next-door neighbor began mowing her lawn for her. She tried time and again to pay him, but he absolutely refused. Liz's husband, Johnny, had always lent this neighbor tools and helped him out whenever he needed it.

One day Liz looked out the window and saw her neighbor's son mowing her lawn. She went outside and asked, "Where is your dad?" The son replied, "He had a heart attack. He's in the hospital, but I think he's going to be OK." Liz said, "Wait right here, I want to pay you." The 14-year-old replied, "I'm sorry, ma'am, but I can't take your money. That's not how we do things."

Liz was floored by this boy's honorable stance. She put on her hat, went to the store, and picked up the ingredients to make his family a [dinner]... This young man had taken over where his father had left off. This young man, who had seen his father voluntarily mow his elderly neighbor's lawn, knew that following in his father's footsteps was the right thing to do.

What more could a parent ask?

The above is quoted with permission from Raising Charitable Children by Carol Weisman (St. Louis, F.E. Robbins & Sons Press, © 2006), pp. 107-10. Hard cover copies of the book are available at http://www.carolweisman.com/newsite/onlinestore/store.shtml#RCC and e-books are available at http://www.energizeinc.com/store/5-223-E-1 .



About Us
Energize empowers and inspires leaders of volunteers worldwide. Our specialty is creating and selecting the most relevant, innovative resources in volunteer management. We're advocates for the power of volunteers and for the recognition of the leaders who unleash it.

Energize, Inc.
5450 Wissahickon Ave. C-13
Philadelphia PA 19144 USA
Phone: 215-438-8342
Fax: 215-438-0434
info@energizeinc.com

Pass It On!
Pass on this update to interested news groups and others who work with volunteers.


Material may be re-posted or printed without additional permission, provided credit is given to Energize, Inc., and our Web site address is included: http://www.energizeinc.com/.