Student Loan Seminars
- Tuesday, June 5th at the Albina Library from 6:30-7:30pm
- Saturday, June 9th at the Kenton Library from 12:30-1:30pm.
IDA Orientations
Monday, June 18th from 5:30-6:30pm
2025 Lloyd Center Mall, Portland, OR 97232
Stay tuned for our June Innovative Connections Issue on:
Staying Healthy on a Budget
For Past Issues of Innovative Connections
Greetings!
Whether you drive, bus, MAX, bike, walk, scooter, zip, hop, unicycle, skateboard or fly, we all need some way to get around. Depending on where you're going and who you're going with, different modes of transportation may work better than others (it's hard to cram the whole family on one scooter...). However, usually there is some cost associated with transportation whether it be monthly car insurance, car payments and gas, routine bike maintenance, or some comfy walking shoes. It's important to budget in these costs and when looking for extra space in your budget, transportation might be one of those categories that you can find ways to cut.
In this issue we bring you ideas on how to improve your gas mileage and ways to get around without owning or using your own car as well as tips for navigating the bus system. If you are thinking becoming a car owner, look out for YoYo scams and instead turn to trusted lenders, like the Ways to Work program that lends car loans to working families. If you want to take a closer look at your budget come to our financial educations series, starting up on June 5th! Keep reading for more information on our upcoming financial education and our new matched savings program!
Happy reading!
Tip of the Month: Improving Your Gas Mileage
Send us your tips! Each month we will collect your innovative money management tips -- these could be about resourceful ways you've saved money, thrifty activities you enjoy, helpful
insights into living on a tight budget, etc. We will enter these tips into a pool and if selected, your tip will be featured in the next Innovative Connections and you will win a $20.00 Fred Meyer gift card.
With summer break just around the corner, there's going to be a lot more driving involved. So how do you get the most out of your gas mileage!? Here's a few tips:
1. Keep your engine properly tuned. Fixing a car that is out of tune or has failed emissions can improve its gas mileage by an average of 4%. Fixing a serious problem, such as a faulty oxygen sensor, can improve your mileage as much as 40%.
2. Keep tires properly inflated. You can improve your gas mileage by as much as 3.3%. the proper tire pressure for your vehicle can be found in your owner's manual or on a sticker in the driver's side door jamb. do not use the number printed on the tire's sidewall.
3. Drive Sensibly. Aggressive driving (speeding, rapid acceleration and braking) wastes gas. It can lower your gas mileage by 33% at highway speeds and by 5% around town. Sensible driving is also safer for you and others, so you may save more than gas money.
Written by Misha Staggs
Transportation Alternatives
For many of us a car payment, car insurance, and gas simply aren't in our budget; or maybe you have a car but just want to cut down on fuel costs; Portland has a variety of great alternatives to car ownership or frequent driving.
1.Trimet- Unless you are new to Portland you have probably heard of Trimet, the city's bus and train system. Trimet is great for a daily commute or weekend trips. If you take Trimet frequently be sure to calculate the costs of buying a pass over per ride tickets. Many employers and schools also offer free or discounted Trimet passes, so be sure to ask! To plan a trip of price a pass visit http://trimet.org/.
2.Zipcar- Need a car only occasionally? ZipCar is short term car sharing with locations throughout the Portland area. Rent a car by the hour with all gas and insurance included. Zipcar is great for that important meeting in Salem or for stocking up on dog food, but if you plan to use a car for an entire day it is typically cheaper to go with a conventional rental. Zipcar has two different plans with hourly rates around $8 dollars. In school or working? Ask your employer or school if Zipcar membership is a benefit. For more information visit http://www.zipcar.com/how/.
3.Car2 Go- Like Zipcar, Car2Go, is designed for short-term car rental. After a simple registration process you can rent cars at a variety of locations in the city for 12.99 per hour. If you need a car for less than an hour Car2Go also offers a per minute rate. For more information visit http://www.car2go.com/portland/en/registration/.
4.Rideshare- Drive less. Connect. is a free service that matches people with rides. So if you have a regular route to work or school and don't mine company visit http://drivelessconnect.com/home, complete a short enrollment process and then look for individuals with a similar commute to you.
5.Walking- Walking can be a great option for those who are able. Even cutting out a few trips a week can reduce the amount spent on gas, plus squeeze in some exercise. For a walking map visit the Bureau of Transportaion at http://www.portlandonline.com/transportation/index.cfm?action=UpdateItem&category_id=748&c=40884
6.Biking- Living in a bike city can make starting to ride your bike a little intimidating, but biking to work or school is easy even for beginners. The Bureau of Transportation has a page full of resources for bikers from maps and safety to short term bike rental, to access the information visit http://www.portlandonline.com/transportation/index.cfm?c=34772
If you are looking for your first commuter bike Community Cycling Center offers used bikes at a reasonable price. Plus as a nonprofit they offer services to make bikes available to youth who wouldn't otherwise have access. Their website is http://www.communitycyclingcenter.org/

As with any purchase be sure to shop around so you know you are getting a good deal. Any bike

shop should be willing to tell you what size bike you need for free and then you can shop Craigslist, garage sales, and other shops knowing what you need.
Written by Cassie Rupar-Russell
Protect Yourself Against Yo-Yo Scams!!
A New Scam
Buying or leasing a car can be an intimidating process. Whether it is your first time, or your fifth, there are many steps in the process that can make us feel vulnerable. There is one new scam in the auto lending market that is receiving a lot of attention from Federal Trade Commission. This scam is called the Yo-Yo Scam.
What's a Yo-Yo Scam?
The Yo-Yo Scam occurs when a dealer leads the car buyer to believe that the financing of the car loan is final. The dealer then lures the car buyer back to the dealership, claiming the financing needs to be finalized, and pressures the consumer to sign a new financing contract. This new contract has a higher interest rate or it can have other less favorable terms.
Protect Yourself
Here are some ways that you can protect yourself against a Yo-Yo Scam:
Be wary of any ads for "0%" loans. Usually buyers are switched to a higher rate or find it difficult to negotiate down the price of the car.


Double check the language in the contracts you sign. Look for language in the contract or any other piece of paper that indicates that the financing deal is "conditional on" or "subject to" final approval.


You do not have to accept the financing that the dealer is offering you. A good way to evaluate the dealer's financing it to compare the terms with those of a bank or credit union. It's best to check out these rates before you start your search and visit the dealership.


When in doubt, seek advice. If you feel that you are getting "yo-yo" treatment, seek legal advice before signing a sales contract! It is also a great idea to contact the Department of Consumer and Business Services to inform them of the scam. And of course, if you have any questions or concerns about yo-yo scams, you are always welcome to ask the staff here at Innovative Changes.
Written by Emmy Callero
Resource Highlight: Ways to Work Auto Loan Program
Metropolitan Family Services: Helping Clients Get Around

Innovative Changes works with many wonderful referring partners in the Portland-Metro area. While all of us have different missions, what binds our relationship is our common mission to help families achieve and maintain household stability. One of Innovative Changes referring partners is an organization called Metropolitan Family Service (MFS).
The loans that our clients receive are used to pay for a variety of expenses ranging from rent, home repairs to credit building. However, the loans that MFS offer are to cover the cost of one specific service: transportation. This loan program is called Ways to Work.
Ways to Work Loan Program
The Ways to Work loan program offers families that are unable to get funds elsewhere, the option to receive a low-interest auto loan of up to $6,000 to purchase, repair or refinance a car. Along with the loan, MFS also teaches financial literacy skills to loan applicants. Reliable transportation is more than just having a vehicle that can get you from point A to point B.
The Ways to Work program has found that many loan recipients have increased their incomes because their attendance at work has improved. In addition, through their loan payments, they have improv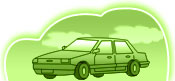 ed their credit rating, thus allowing them to access more financial services.
Auto Loan Success Story
One of the many Ways to Work success stories is a woman named Audrey. Audrey is a single mother of two who bought a used minivan that allowed her to receive a better job as an administrative assistant at a local non-profit. She is now making 50% more a month!
Contact
If you are interested in seeing if you qualify for this program you can contact Abby at 503.232.0007 Ext. 103 or email her at abbyw@metfamily.org
You can find Ways to Work on the web at: www.metfamily.org/waystowork.htm
Written by Emmy Callero


Misha's Advice Column: So, you are thinking about taking the bus.....

Public Transportation, be it bus or train, can be a daunting thing, especially in a city. So, how do you navigate through all the different schedules and routes? You could do one of two things, get online at trimet.org or call 503-238-RIDE (7433). Both options are very helpful. If you are okay at navigating a computer, then you can definitely use the Trimet.org website. It is truly user friendly, and if you still can't get it, no worries, just call, the people on the other end are more than happy to help.

The best thing to remember about catching a bus is to be at least 5 minutes early to the bus stop. The busses generally run 2 or 3 minutes fast/ slow, depending on traffic. Always leave in plenty of time to get where you need to be.

When planning a trip, plan for 10 to 15 minutes early, this way, if you miss one of your busses, there will be another one in about that time frame and you will most likely be on time.
On the trip planner on the website, it will tell you what you need for fare and what zones you will be in. depending on how long you will be at your appointment, it is probably best to go ahead and get a day pass
Find out the bus routes and pick up times for your city. You can do this by finding a bus route map at the local bus depot, at most public offices, and on the internet at Trimet.org.
Find out if you can get a discounted or free pass for buses or trains. By reason of age, youth, student status, or disability, you may be able to get a discounted or free pass from the main bus depot.
Find out if it would be economical to get a pass or multi-trip ticket for your regular journeys.
Make sure you catch your bus going in the right direction. Don't just go by the route number. At some stops, buses may use the same bay for both directions of travel.
Dress for the weather so you are not completely uncomfortable while waiting for the bus or train.
Make sure you have your money or pass ready. Occasionally there will be a ride inspector and they will ask to see it.
When the bus arrives, check the destination sign and route number to make sure it is the bus you want, especially at stops that handle multiple routes. If you are still unsure, le

an in and ask the driver.
When you are ready to get off the bus, pull the cord or push the button about a block before your stop, or just after the last stop, if yours is next. If you are unsure, always ask the driver. Most times they are very accommodating.
Before you get off the bus, make sure you have ever
ything. Do a quick check of where you
were sitting or standing at to see if you left anything behind.

Written by Misha Staggs.
Financial Education Galore
Upcoming Financial Household Resiliency Workshops:
We are now offering our FHR workshops every other month! The next workshops are coming up in June and then again in August. See the June schedule below and sign up today!
Tuesday, June 5th 5:30-7:30 pm: Making Ends Meet
Tuesday, June 12th 5:30-7:30 pm: Budgeting and Saving
Tuesday, June 19th 5:30-7:30 pm: Hands-On Banking
Tuesday, June 26th 5:30-7:30 pm: Building, Repairing and Protecting Credit
Our classes will be held near our Lloyd Center office on the 3rd floor of the Lloyd Center Mall (between Nordstroms and the food court), 2025 Lloyd Center.
To Register: visit our website or call or email Misha at (503)-249-5205/ misha@innovativechanges.org.
The classes and the seminar are open to everyone. The classes can be taken individually or as a series. They are $5 each and $15 for all four classes. Fee waivers are available for those who qualify.
Monthly Seminars:
Student Loan Consolidation and Repayment Plans
In this workshop participants will learn how to take an inventory of outstanding student loans, keep student loans in good standing, and create a manageable plan for repayment. Other topics of interest will include: the consequences of student loan default, how to rehabilitate student loans that are in default, the Income Based Repayment plan and its benefits, and the Public Service Loan Forgiveness program.
Tuesday, June 5th at the Albina Library from 6:30-7:30pm
Saturday, June 9th at the Kenton Library from 12:30-1:30pm.
Bankruptcy 101
Join attorney Elizabeth Hallock and IC$ to discuss the basics of bankruptcy. When is a good time to file for bankruptcy? What are the different types of bankruptcy? How will this effect my credit in the long term? Gain access to resources and more at this informative seminar!
Tuesday, July 17th, 2025 Lloyd Center Mall from 5:30-6:30
No registration required for seminar hosted at libraries. Please sign up for the Lloyd Center seminars by calling or emailing Misha at (503)-249-5205/ misha@innovativechanges.org.
Innovative Changes Matched Savings Accounts for Post Secondary Education!
Speaking of financing your education, did we mention that we are offering matched savings accounts for those pursuing higher education or vocational training. The IC$ matched savings or Individual Development Account(IDA) program offers a 3:1 match for those saving to attend an institution of higher education. Participants must meet IDA criteria specified below to be eligible to apply. Spots are limited and we expect they will go fast, sign up for the next orientation asap!
Who qualifies for an IC$ IDA?
Must be at least twelve years old
Household net worth must not exceed $20,000, excluding one vehicle and a primary home
Adjusted gross annual income of the household must not exceed one of the following by household size: 80% of area median income by county of residence, 80% of state median income, 200% of poverty.
Pre-savings: IC$ requires that applicants demonstrate their ability and commitment to the savings program by maintaining their own savings account and making deposits of at least $25 a month for two months in a row, without withdrawals.

Potential Savers who are borrowers in IC$' loan program must be in good standing with their loan(s) in order to apply. Being in good standing means that their loan is not in default.
If you meet the criteria above and are interested in learning more about our IDA program, sign up for an orientation today!
The IDA orientations will be at 2025 Lloyd Center (on the 3rd floor between the food court and Nordstroms) on:
Tuesday May 15th from 5:30-7:30pm.
To register for a orientation click here or call Misha at 503-249-5205.
For more information on our IDA program please visit our website or contact Talia, talia@innovativechanges.org.
We Can ACH Your Loan Payments!
You can have IC$ automatically withdraw funds from your bank account to make your loan payment.This is called Automatic Clearing House (ACH) and is an electronic network that allows you to set up regular withdraws of your loan payments that gets sent to our account. If you would like to sign up for this, please fill out the form on attached here and send or fax it back to us (please do not email for security reasons). ACH is a good idea if you have a bank account and a reliable balance in your account on your monthly loan due date. If this does not fit you, ACH is not the best option. If you have any questions, as always, feel free to give us a call: 503-249-5205.
For Our Borrowers
Are You Receiving Your Payment Reminders?
If you chose to receive your payment reminders by email, make sure that they are coming to your inbox and not your junk mail. If you would like to change the way that you receive reminders (by mail, by email, or by phone call) let us know! Call Misha at
503.249-5205
.
How to Make Your Loan Payment
You can mail your payment by check or money order to: Innovative Changes, 4610 N. Trenton St., Portland, OR 97203 or 2011 Lloyd Center, Portland, OR 97232.
You can drop off your payment (check, money order or cash) at the New Columbia Opportunity Center Front Desk- Mon- Fri, 8am-5pm
The front desk person has envelopes and is authorized to collect payments on our behalf if we are not in. If you are paying in cash and need change, you must contact Talia in advance to arrange a meeting time.
You can drop off your payment (check, money order or cash) at the Lloyd Center, 3rd Floor, Suite 2011 (2011 Lloyd Center Mall, Portland, OR 97232) Mon-Fri, 9am-5pm or drop it through our mail slot on other days/times.
You can also pay via pay pal by following directions on our website here. Please note, it asks you to fill in a donation amount, but this is not a donation, it will go towards your loan payment.
We Are Here to Help!
Are you having trouble making your payment this month, or afraid that it might be a little late? Let us know! We understand that unexpected events and expenses can make it hard to keep your finances on track, and Innovative Changes wants to be there for you in such cases. Innovative Changes is flexible and willing to work with our borrowers to satisfy loan obligations, and in return we ask for honest and timely communication. Remember, if you know your payment is going to be late, let us know ahead of time and we might be able to avoid charging a late fee, or sending out a late notice.