Please see our websites at:
&


for more information.
Upcoming Events!
Pain Connection Speech:
Sheri Abrams will be speaking at the Pain Connection-Chronic Pain Outreach Center, Inc. in Wheaton, Maryland on February 27, 2012. Her discussion will be on "Social Security Disability & Special Needs Planning." For more information about the organization and it's programs click here.
Special Needs Workshop:
NMP will be exhibiting at the Special Needs Workshop sponsored by the Jewish Community Center of Northern Virginia on March 4, 2012 from 12:30-5:00 p.m. The event will provide information and resources to support the ongoing challenges of those touched by our special needs population. For more information, click here.
5th Annual Positive Aging Fair:
On March 22, NMP will be sponsoring a table at the Fair from 8:30 am to 3:00 pm at the Jewish Community Center of Northern Virginia. The fair includes exhibits, workshops and a keynote speech by Judith Martin (Miss Manners). Click here for more information.
Join Our List

See Our Previous Email Newsletters
Email Archives
Greetings!
Welcome to our newsletter.
You may have been added to our e-mail newsletter mailing list if you have been in contact with Sheri R. Abrams, Attorney at Law or the Law Firm of Needham Mitnick & Pollack, PLC.
These monthly newsletters are designed to show you how not to gamble with your or your patients/clients Social Security Disability and/or SSI benefits. We also provide you with information on Special Needs Planning.
You may unsubscribe by clicking on the link at the end of this e-mail.
New Rule Strengthens Protections for Americans with Disabilities at Rail Stations

The U.S. Department of Transportation (DOT) is amending its Americans with Disabilities Act (ADA) regulations to require intercity, commuter and high-speed passenger railroads to ensure, at new and significantly renovated station platforms, that passengers with disabilities can get on and off any accessible car of the train.
Passenger railroads must provide level-entry boarding at new or altered stations in which no track passing through the station and adjacent to platforms is shared with existing freight rail operations.
For new or altered stations in which track shared with existing freight rail operations precludes compliance, passenger railroads will be able to choose among a variety of means to meet a performance standard to ensure that passengers with disabilities can access each accessible train car that other passengers can board at the station.
These options include providing car-borne lifts, station-based lifts, or mini-high platforms. The DOT will review a railroad's proposed method to ensure that it provides reliable and safe services to individuals with disabilities in an integrated manner.
TSA Launches New Toll Free Number for Air Travelers with Disabilities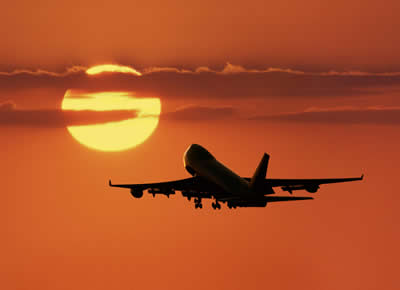 The Transportation Security Administration (TSA) has launched a new helpline number for air travelers with disabilities and medical conditions.
A disabled person or their family can call TSA Cares toll free at 1-855-787-2227 before you travel for answers to questions about screening policies, procedures and what to expect at the security checkpoint.
TSA recommends that passengers call about 72 hours before traveling so that when needed, TSA Cares can coordinate checkpoint support with a TSA Customer Service Manager at the airport.
Sheri Abrams' Book "Don't Gamble With Your Social Security Disability Benefits--What Every Virginia Resident Needs To Know To Win A Social Security Disability Case" Is Available.
For more information please
click here
to see our Press Release.
You can also download a free copy of the book at our websites:
and
www.nmpattorneys.com
OUR OFFICE LOCATION
The law firm of Needham Mitnick & Pollack,
PLC
, is located at:
400 S. Maple Avenue
Suite 210
Falls Church, VA 22046
(703) 536-7778
This is in downtown Falls Church and the office has plenty of free and accessible parking.
REFERRALS
If you know of someone who could use my legal services or any of the other members of the law firm of Needham Mitnick & Pollack,
PLC
, please forward to him/her this e-mail newsletter or give him/her our telephone number: (703) 536-7778.
We provide legal services in the areas of Social Security Disability Law , Elder Law, Wills and Trusts, Probate, Trust Administration, Powers of Attorney, Advance Medical Directives, Guardianships, Long Term Care Planning, Disability Planning, Medicaid Eligibility, Veterans Benefits and Special Needs Trusts.
If you, or someone you know, is involved with an educational event or support group that would benefit from a presentation on any of the areas of law for which we provide legal services, please call us at (703) 536-7778.