Please see our websites at:
&
&
&
&
for more information.
Join Our List

See Our Previous Email Newsletters
Email Archives
Issue: #

14
September 2009
Greetings!



Welcome to the fourteenth edition of our newsletter. In these monthly newsletters we will be showing you how not to gamble with your or your patients/clients Social Security Disability and/or SSI benefits. We will also be providing you with useful information on Wills, Living Wills, Powers of Attorney and Special Needs Trusts.
Social Security Representative Payee---Not a Job to be Taken Lightly
When a person who receives Social Security Disability or SSI benefits cannot make important financial decisions, either because of her/his disability or because she/he has not reached the age of majority, the Social Security Administration (SSA) sends the benefits directly to a third party, known as a representative payee, who is charged with managing the funds for the beneficiary.
When a person signs up to be a representative payee, they often do not take the time to truly explore what they are getting into, which could lead to trouble down the road. Here are a few key things to remember about being a representative payee.

It's Not Your Money:

The funds you receive are the beneficiary's funds, not yours. When you agree to be a representative payee, you are responsible for managing the beneficiary's money for their benefit, not yours. In almost all cases, this means that you are not allowed to charge a fee to be a representative payee. It's easy to lose track of the beneficiary's funds, especially when family finances are mixed together. As a representative payee, you must ensure that the monthly payments get to, and are used for, the beneficiary and no one else.

Don't Commingle:

The best way to ensure that the beneficiary's funds are used for their benefit is to segregate the funds in a separate bank account. This account should reflect the beneficiary's ownership of the funds, and should not be a joint account with the representative payee as the other owner. Instead, the bank account should be titled in the name of the beneficiary, with the representative payee noted on the account, i.e., "Your name, as representative payee for the disabled person's name." Obviously, this can be difficult when you are serving as the representative payee for a minor child who lives with you. In these cases, the SSA says that the child should have his/her own savings account, even if most of his/her benefits are being spent out of the family's checking account.

File Your Representative Payee Report:

The SSA requires that a representative payee file an annual accounting called the Representative Payee Report. This report details what you, as the representative payee, have done with the beneficiary's funds during the previous year. If you have kept accurate records of the beneficiary's funds over the course of the year, the report will be very easy to fill out. Commingling funds, or not keeping accurate records of expenditures, can lead to an incredible headache when it comes time to file the report. Not filing the report, on the other hand, could lead to your removal as representative payee.

Know the SSI Rules:

If you are serving as a representative payee for a person receiving SSI benefits, your job is made even more difficult by the SSI program's stringent income and asset rules. For instance, SSI beneficiaries can have only $2,000 in their name in order to be eligible for benefits. As representative payee, you must make sure that you know the rules regarding asset accumulation and their effect on the beneficiary. You must also deal with any lump-sum payments that the beneficiary may receive as "past due" SSI benefits, which have their own set of rules. In a worse-case scenario, not knowing the rules can lead to loss of benefits and the possibility of overpayments that the beneficiary must repay from her/his own funds.

Get Help:

As you can see, being a representative payee is a difficult job that should not be undertaken lightly. The SSA offers information for representative payees, but the best way to make sure that you have a handle on your duties is to speak with a qualified Attorney, such as Sheri Abrams, who can explain the intricacies of the system and give you tips that fit your particular family member.
For more information on Social Security Disability and SSI benefits please click
here
.
Attorney, Sheri Abrams, to Give Presentation on Employment and Disability Law for the Tourette Syndrome Association of Greater Washington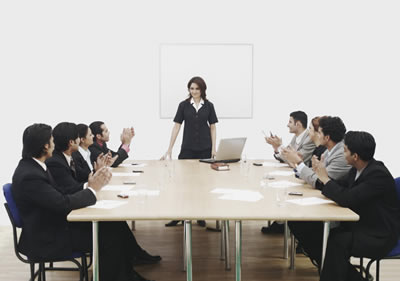 Sheri Abrams (an attorney specializing in disability law) will be on hand at Fairfax Hospital's Physician Center on October 4th to discuss employment and disability law as it relates to Tourette Syndrome and associated disorders.

Additional speakers may participate as well.
Time to be Announced.

Address of Fairfax Hospital
3300 Gallows Rd
Falls Church, VA 22042

For more information on this presentation please click
here
.
Attorney Sheri Abrams, to Host WebChat on Work/Disability/SSDI/Health Insurance for the Lupus Foundation of America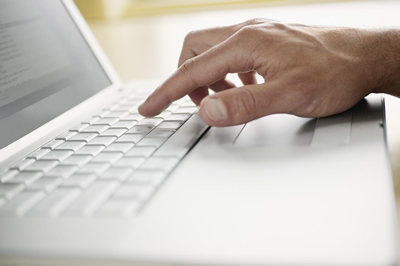 October 14, 2009 - 3:00 p.m.
The Lupus Foundation of America is proud to present live moderated chats, featuring the nation's leading experts in lupus. This is your opportunity to ask a question and learn more about lupus from thought leaders in a number of medical disciplines associated with lupus.

The LFA welcomes Ms. Sheri R. Abrams. Ms. Abrams is a Fairfax, Virginia, Attorney dedicated to helping people with Social Security Disability Benefits issues, as well as working with people to prepare Special Needs Trusts, Wills, Living Wills, a Health Care Power of Attorney, or a Financial Power of Attorney.

Ms. Abrams is a solo practitioner in Virginia, whose niche-within-a-niche is in the Special Needs area of estate planning, which requires additional care and experience, to properly understand and meet the needs of the community involved.
Ms. Abrams has received an AV Superior Rating, the highest ranking possible in the Martindale-Hubbell Law Directory.
For more information on this webchat please click
here
.
What is an Executor/Executrix and What Do They Do?
An Executor/Executrix is the person who oversees the distribution of your assets in accordance with your will. Most people choose their spouse, partner, an adult child, a relative, or a friend to fulfill this duty.

If no Executor/Executrix is named in a will, a Probate Judge will appoint one. Probate refers to the legal procedure for the orderly distribution of property in a person's estate. The Executor/ Executrix files the will in probate court, where a Judge decides if the will is valid. If it is found to be valid, assets are distributed according to the will. If the will is found to be invalid, assets are distributed in accordance with state laws.

Responsibilities usually undertaken by an Executor/Executrix include:

-- Paying valid creditors;
-- Paying taxes;

-- Notifying Social Security and other agencies and companies
of your death;

-- Canceling credit cards, magazine subscriptions, etc.; and

-- Distributing assets according to the will.


For more information on Wills and Executors please click
here
.
REFERRALS
If you know of someone who could use
our legal services, please forward to
him/her this e-mail newsletter or
give him/her our telephone number:
(703) 934-5450.
We provide legal services in the areas of Social Security Disability Law and prepare Wills, Special Needs Trusts, Living Wills, Health Care and Financial Powers of Attorney for clients in Virginia, DC and Maryland, and we are always happy to provide FREE friendly phone advice.

If you refer someone who becomes a client, we will treat you to a great cup of coffee (you will receive a FREE Starbucks Gift Card).
If you, or someone you know, is involved with an educational event or support group that would benefit from a presentation on Social Security Disability Law, Wills, Living Wills, Powers of Attorney or Special Needs Trusts, please call us at (703) 934-5450.
Our Office Location
Come Visit Us


Our law office is located in the "Old Town

Fairfax Building," formerly known as the "Jesse Building."

4015 Chain Bridge Road

Suite i

Fairfax, VA 22030

(703) 934-5450

We are right across the street from the Courthouse in Fairfax City, Virginia.

Free Parking (including a Handicapped parking space) is available in the lot behind the building.