Please see our websites at:
&
&
&
&
for more information.
Join Our List

See Our Previous Email Newsletters
Email Archives
Greetings!



Welcome to the tenth edition of our newsletter. In these monthly newsletters we will be showing you how not to gamble with your or your patients/clients Social Security Disability and/or SSI benefits. We will also be providing you with useful information on Wills, Living Wills, Powers of Attorney and Special Needs Trusts.
State Cuts Delay Social Security Disability Benefits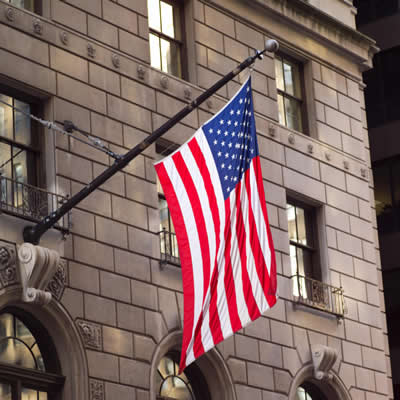 Michael J. Astrue, the Commissioner of Social Security, says benefits for tens of thousands of people with disabilities are being delayed by furloughs and layoffs of state employees around the country. State officials have announced furloughs, layoffs and hiring freezes to help balance budgets battered by the recession.

Claims are evaluated by state employees, but the federal government reimburses states for the salaries of those employees and pays the full cost of benefits for people found to be disabled.

"We pay the full freight," Mr. Astrue said. "States do not save any money when they furlough or lay off these employees. They only delay payments to disabled citizens who rely on the monthly benefits."

The cutbacks come as disability claims are rising because of high unemployment, the weak economy and the aging of the baby boom generation.

The Social Security Administration expects nearly 3 million new disability claims this year, up from 2.6 million in 2008. Each month the agency pays $12 billion in disability benefits to more than 13 million people.

The Social Security system is so clogged with disputed disability claims that some people wait years for hearings. The stimulus bill signed by President Obama in February provided $500 million to "reduce the backlog of disability claims."

But the impact of such spending could be offset by state cutbacks. In a report last month, Patrick P. O'Carroll Jr., the inspector general of the Social Security Administration, said that at least five states accounting for 15 percent of all disability cases - California, Connecticut, Maryland, Massachusetts and Oregon - had decided to furlough some disability workers, freeze hiring or impose other restrictions. Social Security officials said about 10 other states were taking or considering similar actions.
The agency said it was looking for ways to avoid the delays. The federal government could, for example, take over work performed by the states, but such a change could probably not be made without action by Congress.
For more information on Social Security Disability benefits please click
here
.
Adult Children With Disabilities Can Qualify For Social Security Benefits On Parents' Work Records
Although the typical Social Security Disability Insurance (SSDI) recipient has worked for a fairly long time before the onset of his/her disabling condition, an adult who became disabled before turning 22 can also qualify for SSDI if she/he has a parent who meets certain qualifications.

SSDI is a federal program primarily designed to aid people who have become disabled after having worked for a certain amount of time. Unlike Supplemental Security Income (SSI), SSDI is not a needs-based program, which means that there are no income and asset restrictions. Instead, a beneficiary typically has to have paid into the Social Security system for at least 10 years prior to his disability. An SSDI benefit depends on the beneficiary's income before he/she became disabled, the size of his/her family, and the amount he/she paid into the Social Security system. Finally, SSDI recipients can receive Medicare two years after qualifying for SSDI.

Most people who have a serious disability before turning 22 are not able to assemble the necessary work record to qualify for SSDI on their own. But people in this situation may instead be able to qualify for SSDI on their parents' work record, in certain situations.
First, the "adult disabled child" (the Social Security Administration's (SSA) term for a person with a disability that manifested itself before age 22) must be completely disabled according to the SSA's adult disability standards. Second, the disability must have occurred before the potential beneficiary turned 22. Third, the adult disabled child must have remained disabled and unable to work. Fourth, the potential beneficiary's parent must have paid into the Social Security system for the required number of quarters. Finally, and most importantly, the potential beneficiary's parent must be either dead, permanently disabled, or receiving Social Security retirement benefits.

If an adult disabled child and her parent meets all of these qualifications, then the "child" should be able to receive a substantial benefit, often greater than an SSI award. On top of the monetary gain, the child does not have to worry about her/his own unearned income or assets, since SSDI does not take these into account. However, if a child earns enough income through employment after receiving SSDI, the SSA may determine that he/she is no longer disabled and cancel her/his SSDI benefits. The parent's own retirement benefits are not affected by their child's receipt of SSDI, and the child can still qualify for SSI benefits if his/her SSDI payments, which count as unearned income for SSI purposes, do not disqualify her/him.

Parents who have not begun to receive their own Social Security income but who think that their child may qualify for SSDI in the future may want to have their child screened by the Social Security system for his/her disability before he/she reaches age 22. If this is not possible, it pays to have the child's physician clearly document all of the information surrounding the child's disability from as early an age as possible. This way, when the parent does retire, the child has a long record showing the presence of the disabling condition before he/she turned 22, making the SSDI application easier.
Attorney Sheri Abrams can explain the rules for applying for SSDI and can give your family guidance if you think your child may qualify in the future.
For more information on Social Security Disability and SSI benefits please click
here
.
Most Parents Of Children With Special Needs Lack A Plan To Cover A Lifetime of Care
Though the vast majority of America's 2.6 million children with special needs will need costly care long after their parents have passed away, few parents are prepared for that day. New research sponsored by The Hartford Financial Services Group, Inc. has found that three in five (62%) parents of children with special needs have no plan to cover the cost of caring for the child when they no longer are able to do so. And those that do have a plan often make mistakes that may disqualify their child for government services on which they now depend.

Of parents with a plan, only 42% are confident it will cover their child's lifetime needs. The most common strategy (65%) used to cover the anticipated cost of care was life insurance. The vast majority of parents (85%) with a child under five have life insurance. But just 46% with a child between the ages of 13-18 have a life insurance policy, despite the fact that a child's needs may be as great or greater as an adult. Among those with a life insurance policy, 51% do not know that during the child's lifetime they may access the accumulated cash value in a permanent policy to cover some of the cost of their child's special needs and 72% of those who are aware they can do this do not take advantage of it.

Even parents with a plan for their child made costly mistakes. Half of all parents of children with special needs plan to leave money directly to their child and even more (58%) name their child as a beneficiary, either of which could possibly disqualify the child for critical government benefits and services. In addition, only a quarter of the parents have established a special needs trust to provide for supplemental needs and expenses of the child, while not disqualifying the individual from receiving government benefits.
These missteps likely occurred because only 16% of parents with a plan created it with the help of an attorney.

Parents should take these four steps to help ensure their special needs child is protected:

1. Work with a Financial Professional to develop a plan capable of funding a lifetime of support for your special needs child, over and above what the government will provide.

2. Establish a special needs trust to protect the assets and to ensure the child will qualify to receive government benefits and services.

3. Speak with the person you want to be your child's guardian so they fully understand the commitment and are willing to take on the obligation.

4. Buy a permanent life insurance policy to cover the anticipated cost of care.

Parents often assume they have to amass a big savings account to cover expenses, which can easily amount to hundreds of thousands of dollars over the course of their child's lifetime, when individual life insurance can provide a more affordable strategy.


For more information on establishing a Special Needs Trust please click
here
.
Our Office Location
Come Visit Us


Our law office is located in the "Old Town

Fairfax Building," formerly known as the "Jesse Building."

4015 Chain Bridge Road

Suite i

Fairfax, VA 22030

(703) 934-5450

We are right across the street from the Courthouse in Fairfax City, Virginia.

Free Parking (including a Handicapped parking space) is available in the lot behind the building.
REFERRALS
If you know of someone who could use
our legal services, please forward to
him/her this e-mail newsletter or
give him/her our telephone number:
(703) 934-5450.
We provide legal services in the areas of Social Security Disability Law and prepare Wills, Special Needs Trusts, Living Wills, Health Care and Financial Powers of Attorney for clients in Virginia, DC and Maryland, and we are always happy to provide FREE friendly phone advice.

If you refer someone who becomes a client, we will treat you to a great cup of coffee (you will receive a FREE Starbucks Gift Card).
If you, or someone you know, is involved with an educational event or support group that would benefit from a presentation on Social Security Disability Law, Wills, Living Wills, Powers of Attorney or Special Needs Trusts, please call us at (703) 934-5450.