Please see our websites at:
&
&
&
&
for more information.
Join Our List

See Our Previous Email Newsletters
Email Archives
Greetings!



Welcome to the eighth edition of our newsletter. In these monthly newsletters we will be showing you how not to gamble with your or your patients/clients Social Security Disability and/or SSI benefits. We will also be providing you with information on the uses of Special Needs Trusts.
Congress Proposes Tax-Deferred Savings Accounts for People with Disabilities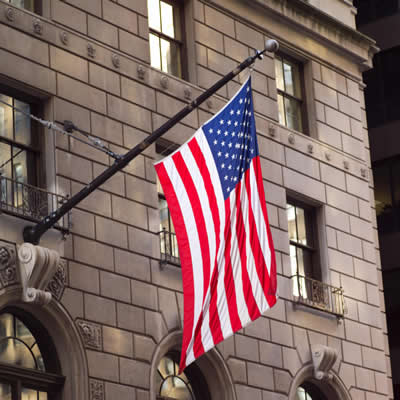 A bill that would create tax-deferred savings accounts for people with disabilities has been introduced in the House and Senate. If passed, the new legislation would allow family members, friends, or a person with disabilities to place up to $500,000 of funds into an "ABLE" (Achieving a Better Life Experience) account that functions much like an IRA or 529 College Savings Account, with the income generated by the account accumulating without taxation.

Under the proposed legislation, the accounts will be initially available only to individuals who qualify for Supplemental Security Income (SSI) benefits. The accounts would be titled in the name of the SSI beneficiary, but funds up to $500,000 placed in such accounts will not qualify as available resources and will not prevent a beneficiary from continuing to receive benefits. Furthermore, distributions from the accounts, so long as they are made for the benefit of the person with disabilities, will not count as a part of their income for purposes of SSI.

According to a press release from Sen. Bob Casey's (D-PA) office, anyone will be able to transfer money into an ABLE account and rollovers from other accounts will be possible. Like an IRA, the funds in an ABLE account will accumulate tax-free interest during the beneficiary's lifetime. Finally, should someone become disabled later in life, he would be allowed to roll over a previously existing IRA or 529 account into an ABLE account in order to qualify for benefits.
Don't Let Social Security Disabled Adult Children's Benefits Interfere with Medicaid Benefits
A child with a disability whose parent has become disabled, retired, or died, may be entitled to Social Security Disability Insurance benefits based on the parent's work record. While these benefits, called Social Security Disabled Adult Children's Benefits (DAC), are a great option for many children with disabilities, recipients need to be careful that they do not lose their Medicaid benefits.
DAC benefits are available to individuals who have had a disability since before turning 22 years of age. The amount of DAC is calculated based upon the parent's work records. Once the parent's Social Security benefits are determined, the child generally will receive a percentage of such benefits. If the individual receiving DAC benefits also receives SSI and Medicaid benefits, he or she will need to monitor the benefits closely to ensure he or she does not lose Medicaid benefits. DAC benefits are often much higher than the SSI benefits that the individual is also receiving. As a result, receiving DAC benefits could cause the individual to lose his or her SSI benefits. A loss of SSI benefits may in turn cause a loss of Medicaid benefits. The loss of these benefits affects individuals who need the medical benefits more than the cash that DAC benefits provide.
Thankfully, Congress passed a law to ensure that Medicaid benefits were not lost. Individuals who receive DAC benefits that are high enough to cause a loss in SSI benefits may be able to retain their Medicaid benefits if they:
are unmarried or married to another beneficiary who is receiving DAC benefits; and
lost benefits for SSI after July 1, 1987, because of the increase in DAC benefits; and
had a special need before the age of 22; and
would be currently eligible for SSI benefits if it wasn't for the DAC benefit.
A Warning For Medicaid Beneficiaries Traveling Out of State
Access to affordable health care through the Medicaid program is one of the great benefits afforded to most recipients of Supplemental Security Income (SSI). In many states, full Medicaid coverage is often equal to, or even better than, many private health insurance plans, allowing SSI beneficiaries and other Medicaid recipients to effectively manage their illness or disability.

However, many Medicaid recipients don't realize that their health insurance coverage may not provide a full set of benefits should they require care while out of state. For example, in some states Medicaid only covers out-of -state emergency room visits to stabilize emergency conditions. Should a beneficiary need to be admitted to a hospital in another state or if he must receive essential, regular psychiatric care or medications from an out-of-state provider, some states will not pay for the services through Medicaid. In these situations, a caregiver or other family member is often required to sign an agreement to pay for the services before the person with special needs can receive care.

Since Medicaid is administered as a joint program between the state and federal governments, each individual state has its own rules regarding out-of-state Medicaid coverage. If a loved one with special needs is planning to take an out-of-state trip, or if you live near your state border and travel between states for work or recreation, it makes sense to find out your state's out-of-state Medicaid rules. By investing the time now you could save thousands of dollars in medical bills down the road.
Our Office Location
Come Visit Us


Our law office is located in the "Old Town

Fairfax Building," formerly known as the "Jesse Building."

4015 Chain Bridge Road

Suite i

Fairfax, VA 22030

(703) 934-5450

We are right across the street from the Courthouse in Fairfax City, Virginia.

Free Parking (including a Handicapped parking space) is available in the lot behind the building.
REFERRALS
If you know of someone who could use
our legal services, please forward to
him/her this e-mail newsletter or
give him/her our telephone number:
(703) 934-5450.
We provide legal services in the areas of Social Security Disability Law and prepare Wills, Special Needs Trusts, Living Wills, Health Care and Financial Powers of Attorney for clients in Virginia, DC and Maryland, and we are always happy to provide FREE friendly phone advice.

If you refer someone who becomes a client, we will treat you to a great cup of coffee (you will receive a FREE Starbucks Gift Card).
If you, or someone you know, is involved with an educational event or support group that would benefit from a presentation on Social Security Disability Law, Wills or Special Needs Trusts, please call us at (703) 934-5450.