Please see our websites at:
&
&
&
&
for more information.

HAPPY HOLIDAYS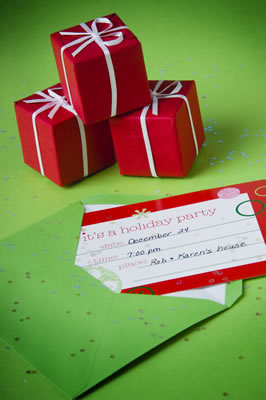 HAPPY HOLIDAYS AND A JOYOUS NEW YEAR FROM THE LAW FIRM OF SHERI R. ABRAMS, P.C.
Join Our List

See Our Previous Email Newsletters
Email Archives
Greetings!



Welcome to the fifth edition of our newsletter. In these monthly

newsletters we will be providing you or your clients/patients with information on Social Security Disability and SSI Benefits. We also will show you how not to gamble with your or your clients/patients Social Security Disability and SSI Benefits through the use of Special Needs Trusts.
Are Workers' Compensation Payments & Other Disability Payments Affected by Social Security Disability Benefits?

Ordinarily, disability payments from other sources do not affect Social Security Disability benefits. However, if the disability payments that are received is workers' compensation or another public disability payment (such as some civil service disability benefits, some military disability benefits, some Federal, State or Local government retirement benefits if they are based on disability) a person and their family's Social Security benefits may be reduced. If this is the case, in general, a person's Social Security Disability benefit will be reduced so that the combined amount of the Social Security Disability benefit a person and his/her family receives plus their workers' compensation payment and/or public disability payment does not exceed eighty percent (80%) of the workers' average current earnings.


For more general information on Social Security Disability and SSI benefits please read on.
No Birth Certificate For Social Security?
Not Necessarily A Problem

Is it possible to qualify for benefits from
Social Security, like Social Security Disability Benefits & Supplemental Security Income (SSI), without a birth certificate? In a word, yes.
Social Security has two types of evidence that it will accept to establish birth: "preferred" evidence and "other" evidence. 20 CFR 404.716 is the federal regulation that pertains to these types of evidence. Included under the title of "preferred" evidence is a birth certificate or a hospital birth record that has been recorded before the individual has reached age 5. "Other" evidence includes: "an original family bible or family record; school records; census records; a statement signed by the physician or midwife who was present at the birth; insurance policies; a marriage record; a passport; an employment record; a delayed birth certificate, your child's birth certificate; or an immigration or naturalization record.
Another source for assistance in proving age without having a birth certificate is Social Security's POMS (Program Operation Manual). Section GN 00302 provides a comprehensive list of "how-to" instructions. If Social Security still denies benefits based only on the issue of no birth certificate, it's possible to file a "Request for Reconsideration" and ask for a "formal conference." If benefits are denied even after the formal conference, you can file a "Request for Hearing" and present your case to an Administrative Law Judge. It is advisable to have attorney representation at both the formal conference and the hearing. Please contact Sheri Abrams to find out how she can assist you with this matter at 703-934-5450.
Can A Disabled Person Create A Special Needs Trust With Their Own Funds And Still Be Eligible For Medicaid And SSI?

Each public benefits program has restrictions that the special needs trust must comply with in order not to jeopardize the beneficiary's continued eligibility for public benefits. Both Medicaid and SSI are quite restrictive, making it difficult for a beneficiary to create a trust for his or her own benefit and still retain eligibility for Medicaid benefits. But both programs allow two "safe harbors" permitting the creation of special needs trusts with a beneficiary's own money if the trust meets certain requirements.


The first of these is called a "payback" or "(d)(4)(A)" trust, referring to the authorizing statute. "Payback" trusts are created with the assets of a disabled individual under age 65 and are established by his or her parent, grandparent or legal guardian or by a court. They also must provide that at the beneficiary's death any remaining trust funds will first be used to reimburse the state for Medicaid paid on the beneficiary's behalf.


Medicaid and SSI law also permits "(d)(4)(C)" or "pooled trusts." Such trusts pool the resources of many disabled beneficiaries, and those resources are managed by a non-profit association. Unlike individual special needs trusts, which may be created only for those under age 65, pooled trusts may be for beneficiaries of any age and may be created by the beneficiary himself or herself. In addition, at the beneficiary's death the state does not have to be repaid for its Medicaid expenses on his or her behalf as long as the funds are retained in the trust for the benefit of other disabled beneficiaries. (At least, that's what the federal law says; some states require reimbursement under all circumstances.) Although a pooled trust is an option for a disabled individual over age 65 who is receiving Medicaid or SSI, those over age 65 who make transfers to the trust will incur a transfer penalty.



For more information on Special Needs Trusts please read on.
Our Office Location
Come Visit Us


Our law office is located in the "Old Town

Fairfax Building," formerly known as the "Jesse Building."

4015 Chain Bridge Road

Suite i

Fairfax, VA 22030

(703) 934-5450

We are right across the street from the Courthouse in Fairfax City, Virginia.

Free Parking (including a Handicapped parking space) is available in the lot behind the building.
REFERRALS:
If you know of someone who could use our legal services, please forward to him/her this e-mail newsletter or give him/her our telephone number: (703) 934-5450.
We provide legal services in the areas of Social Security Disability Law and prepare Wills, Special Needs Trusts, Living Wills, Health Care and Financial Powers of Attorney for clients in Virginia, DC and Maryland, and we are always happy to provide FREE friendly phone advice.

If you refer someone who becomes a client, we will treat you to a great cup of coffee (you will receive a FREE Starbucks Gift Card).
If you, or someone you know, is involved with an educational event or support group that would benefit from a presentation on Social Security Disability Law, Wills or Special Needs Trusts, please call us at (703) 934-5450.