Stay Connected!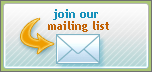 Join our
Mailing List



Program Profile: Cypress Hills I.S. 171


Photo credit: Laura Merli

This month, we are shining the spotlight on our after-school program at Cypress Hills Local Development Corporation I.S. 171 in Cypress Hills, Brooklyn. Our amazing teaching artist Patricia Runcie is now in her third year teaching Musical Theater at I.S. 171! Many of the current students have taken the class all three years, and it shows in the way that they come together seamlessly as an ensemble. Arts to Grow is very proud of the longevity of our partnership with Cypress Hills Local Development Corporation, and we hope to continue it for many years to come as we consistently develop, change & perfect this program over timeover time. Read more...


Challenge for Children - Replaces Arts to Grow Annual Gala

Photo credit: Dina Doyle

On February 8, Arts to Grow announced Challenge for Children, an initiative to raise $25,000 by May 15, 2011. This new initiative replaces our annual gala and allows 100% of the proceeds raised to support our programs for children. Please join us in bringing joy and creative learning to hundreds of children in 2011. Contributions to

A Challenge for Children

are fully tax-deductible. Donate online via our

website

, or by check payable to Arts to Grow, Inc. and mailed to Mallory King, Arts to Grow, 289 Monmouth Street, Jersey City, NJ 07302. We also invite individuals and companies to participate in the Named Scholars Program: For a minimum investment of $5,000, you or your company can sponsor an Arts to Grow class of 15 students for 12 weeks.

Read more...





The Art of Being a Teaching Artist

Photo credit: Marissa Lonardo

"What is a teaching artist? What's the difference between a teaching artist and a regular teacher?" The response

sto these questions are not easy to answer. There are many different views on who a teaching artist is, and what specifically differentiates teaching artists from certified teachers. One of our interns,

Dina Doyle

, set out on a mission by interviewing TA's Miguel Cossio, Patricia Runcie and Gardiner Comfort -- all of them TA's for Arts to Grow -- to find the answers to frequently asked questions about life as a teaching artist. Dina and fellow intern

Marina Christopher

have used the interviews to write a series of original blog posts for

www.artstogrow.tumblr.com

. Read Part One of the series in this newsletter, and check out the blog for the rest!

Read more...


Follow Arts to Grow's Blog!

Photo credit: Caitlin Parker

In September 2010, ATG started its first-ever blog at

www.artstogrow.tumblr.com

. Since then, we've been posting several times a week with updates about our programs, photos from our classes and performances, and the latest news from Arts to Grow. In addition, we are discussing current issues in arts education providing links to relevant websites and resources for recommended reading. Please follow our blog, "like" our Facebook fan page, follow us on Twitter, find us on LinkedIn, and invite your friends to do the same!
Sincerely,

Mallory King
Founder/ Executive Director
Arts to Grow
www.artstogrow.org