ABOUT THE DISH
Looking for the latest restaurant openings, weekly wine tastings and drink specials or other culinary happenings?
Whatever makes your mouth water,
Melissa Libby & Associates
will point you in the right direction.
up-to-date on new and ongoing restaurant events around Atlanta!






Jared Lee Pyles Joins Chef Patric Bell for Caribbean-Latin Swing in the Kitchen at
Cruzado in Midtown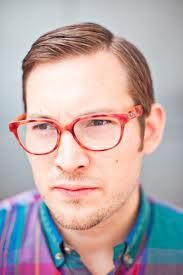 What do chefs do while they're waiting for their own restaurants to open?
Cruzado
Executive Chef
Patric Bell
is pumped that Chef Jared Lee Pyles is jamming to the Caribbean-Latin cuisine beat with him in the kitchen until Pyles opens his new venture
Villains
in winter 2012. Backpedal here. Bell creates the Cuban/Puerto Rican/Colombian menu mix at Cruzado in Midtown, in the space that formerly housed Las Palmeras (366 5th Street). Pyles, formerly of HD1, will open Villains with business partners Jason McClure, formerly of FLIP Burger Boutique, and Alex Brounstein, owner of Grindhouse. Now that we've finished the name game, let's eat!
Charitable Cocktails Keep on Giving at Fleming's Prime Steakhouse & Wine Bar and
Kaleidoscope Bistro & Pub
During October, every last drop of the sales of "Sweet Charity" cocktails at Fleming's Prime Steakhouse & Wine Bar goes to The Leukemia & Lymphoma Society. The elegant new Cocktail for a Cause combines Lillet Rose-infused wine, St. Germain Elderflower Liqueur and soda water served over ice in a wine glass with a raspberry garnish. You'll find the cocktail on Fleming's "5 for $6 'til 7" bar menu and available after 7 p.m. for $9.95.
In Brookhaven, Kaleidoscope Bistro & Pub is mixing up three cocktails to go toward Breast Cancer Awareness. At month's end, The Susan G. Komen Foundation will receive a portion of the proceeds from the sales of "Walk for Linda" combining Campari, Maestro Dobel Tequila, limoncello, grapefruit, lemon and elderflower syrup ($9); "Breast Cancer Awareness Pisco Punch" with house-infused strawberry and raspberry pisco, fresh lime, pineapple and agave nectar ($8.50); and "ILBT" mixing Bols Genever, mint syrup, fresh lemon, hibiscus liquor and Belgian triple ale ($10).
Do Lunch at Lure Seven Days A Week
Lunch is the newest munch on the menu at Lure, Fifth Group Restaurants' newest restaurant located on Crescent Avenue in Midtown. Ah, couldn't get more patio-perfect timing. From 11 a.m.-3 p.m. daily, guests can dine on Executive Chef David Bradley's coastal themes, including smoked trout
pâté, fried Rhode Island calamari, fried catfish chopped salad, shrimp and crab gumbo, grilled octopus and pork lettuce wraps, and smoked trout club sandwich.
Vote for Aria and Others in
Atlanta Magazine's "Best of Atlanta"
Before November's Election Day comes voting for some of Atlanta's most-delectable candidates in Atlanta magazine's annual "Best of Atlanta" poll. Aria is up for a "Best of" award, and voters can select the "other" option to vote for more of their own favorites. Hurry! Voting concludes October 15.
Will Harris to be Recognized as 2012 Distinguished Conservationist at October 11 ecoBenefête
Photo by Angie Mosier

The man from down on the farm is being honored in the big city on Thursday, October 11. Georgia Conservancy is honoring Will Harris of White Oak Pastures as its 2012 Distinguished Conservationist for his dedication to advancing sustainable and organic farming in Georgia. White Oak Pastures is Georgia's largest USDA-certified organic farm, fielding the only on-site USDA-inspected poultry and beef abattoirs in the U.S., a zero-waste processing plant with recycled water used on-site, an anaerobic digester that converts cow parts to all-natural fertilizer, and facilities relying on solar-generated power. Cattle and poultry lead a free-range, antibiotic-free lifestyle on the farm, which leads to more healthful eating in the city. EcoBenefête guests will dig cocktails, a locally sourced dinner paired with wines, dancing, a silent auction, and the awards presentation by Mara Davis. Purchase tickets here for the 6:30 p.m. event at The Foundry at Puritan Mill.
Calling All Party Animals to Jazzoo, Zoo Atlanta's Wildest Night of the Year
More fun than a barrel of monkeys, Jazzoo Atlanta on Saturday, October 13 is the party habitat for Atlanta's young professionals. This jungle jam runs amok from 6:30 -11 p.m. at Zoo Atlanta. All-inclusive tickets cover grrrrreat food from more than 30 restaurants -- The Pinewood, RA Sushi and Uncle Julio's Fine Mexican Food included -- full bar watering holes and four stages of live music and entertainment. Proceeds support Zoo Atlanta's gorilla and orangutan programs such as the Great Ape Heart Project. Creative cocktail attire is a must! Unleash those leopard prints and sequined zebra stripes and perk up your mane with some animal ears. YouTube videos from last year's event show how crazy those human animals can be. Tickets are priced as regular or VIP, and there are group discounts for human herds of 10 or more. More information: jknox@zooatlanta.org.
Hirsch Vineyards Wines Pair Up with Five-Course Dinner at Woodfire Grill on October 16
Jasmine Hirsch from Hirsch Vineyards is coming to dinner at Woodfire Grill next Tuesday, October 16, bearing six superb and different wines to pair with the evening's five-course menu. Come for the reception at 6:30 p.m. followed by dinner at 7 p.m. Sonoma Coast wines being served with dinner include: 2010 Hirsch Vineyards Estate Chardonnay, 2009 Hirsch Vineyards Pinot Noir Reserve, 2010 Hirsch Vineyards "Bohan-Dillon" Pinot Noir, 2009 Hirsch Vineyards "San Andreas Fault" Estate Pinot Noir, 2010 Hirsch Vineyards "San Andreas Fault" Estate Pinot Noir and 2010 Vineyards Pinot Noir East Ridge. $130 per person, not including tax and gratuity. Reservations required; call 404-347-9055 or email cate@woodfiregrill.com.
Esquire Magazine Names The Optimist as "Restaurant of the Year" in Nation's "Best New Restaurants of 2012"
Photo by Andrew Thomas Lee
Not just one of the nation's "Best New Restaurants of 2012," but THE "Restaurant of the Year"! The Optimist is making waves in the November issue of Esquire magazine, which hits newsstands this month with its list of the nation's "Best New Restaurants of 2012." Ford Fry opened The Optimist and Oyster Bar at The Optimist in May 2012, and they are already top of the list! If you have already docked there, you'll know why. If the place is still on your fresh-fish-seeking radar, look forward to The Optimist Executive Chef Adam Evans' classic seafood, simply prepared using wood-burning ovens and grills. The Oyster Bar at The Optimist casts a more casual "fish camp" vibe with an outside patio, putt-putt and oyster bar. Even the beverages evoke coastal qualities: light, herbaceous and savory cocktails, Fish House Punch at The Oyster Bar and a daily punch by mug or pitcher, a wine list plucking from coastal vineyards and draft brews gathered from American craft breweries anchored in port cities. Trim the sails, we're heading in for dinner and drinks!
Live the Sweet Life as Ray's Restaurants Slices into National Dessert Month
Halloween candy, move over. It's National Dessert Month, and Ray's Restaurants is pulling out the good stuff. At Ray's at Killer Creek, seasonal fruits bubble under brown sugar, flour and butter in iron skillet crisps - which really are baked in iron skillets in their wood oven. French toast becomes dessert when it's made with brioche squares filled with sweetened mascarpone, cinnamon-battered and pan-seared then topped with maple syrup, whipped cream and fresh berries. Pumpkin crème brûlée and white chocolate bread pudding make the month-long dessert menu at Ray's on the River. Downtown, Ray's in the City features a different special dessert each week: bananas Foster with vanilla bean ice cream this week, followed by macadamia nut bread pudding with cinnamon ice cream then pumpkin panna cotta.
Eat It and Tweep: Take @CHOW Along with You for Everything Food, Fast
Recipes, restaurant reviews, videos, cooking how-tos and more. Get hyper -- if CHOW (@CHOW) can't tweet it in 140 characters, you'll see the hyperlink to a larger helping of details. Still hungry? Visit the CHOW website.
Sample Tweet: Is the Baconpocalypse coming? Just in case, we taste 6 fake bacons you can cook up in the bunker http://bit.ly/UG63Ev
What's New on Pinterest: Seafood Sensations
Pacific Roll at RA Sushi
We see you out there, casting your lines among Pinterest boards looking for ways to load your deck with seafood ideas. Go ahead, hook 'em (because it's kind of tricky to pin fish down).