ABOUT THE DISH
Looking for the latest restaurant openings, weekly wine tastings and drink specials or other culinary happenings?
Whatever makes your mouth water,
Melissa Libby & Associates
will point you in the right direction.
up-to-date on new and ongoing restaurant events around Atlanta!






"Atlanta Cooks at Home" and with Melissa Libby at Taste Decatur Book Signing on September 2
On Sunday, September 2, from noon until 2 p.m., our very own Melissa Libby will be at Taste as part of the Decatur Book Festival to sign her cookbook "Atlanta Cooks at Home." Come chat, purchase some copies (hint, hostess and holiday gift idea) and check out this quaint culinary shop around the corner from the courthouse in downtown Decatur. Libby's cookbook visits top Atlanta chefs in their "off" hours and shares their tips and recipes for stress-free entertaining at home.
Other culinary authors scheduled are Krista Reese signing "Atlanta Kitchens: Recipes from Atlanta's Best Restaurants" on Saturday from noon - 2 p.m.; Hugh Acheson signing "A New Turn in the South: Southern Flavors Reinvented for Your Kitchen" on Saturday from 2:30 - 5 p.m.; and Nathalie Dupree and Cynthia Graubart signing "Southern Biscuits" on Sunday from 3:30 - 6 p.m. Taste is located at 416 Church Street, between Sycamore and Ponce de Leon in Decatur. To reserve a copy of your cookbook, please send an email to tastedecatur@gmail.com.
Uncle Julio's Head Honcho Promotes "10 items under $10" Specials by Firing up Fajitas on "CBS Better Mornings"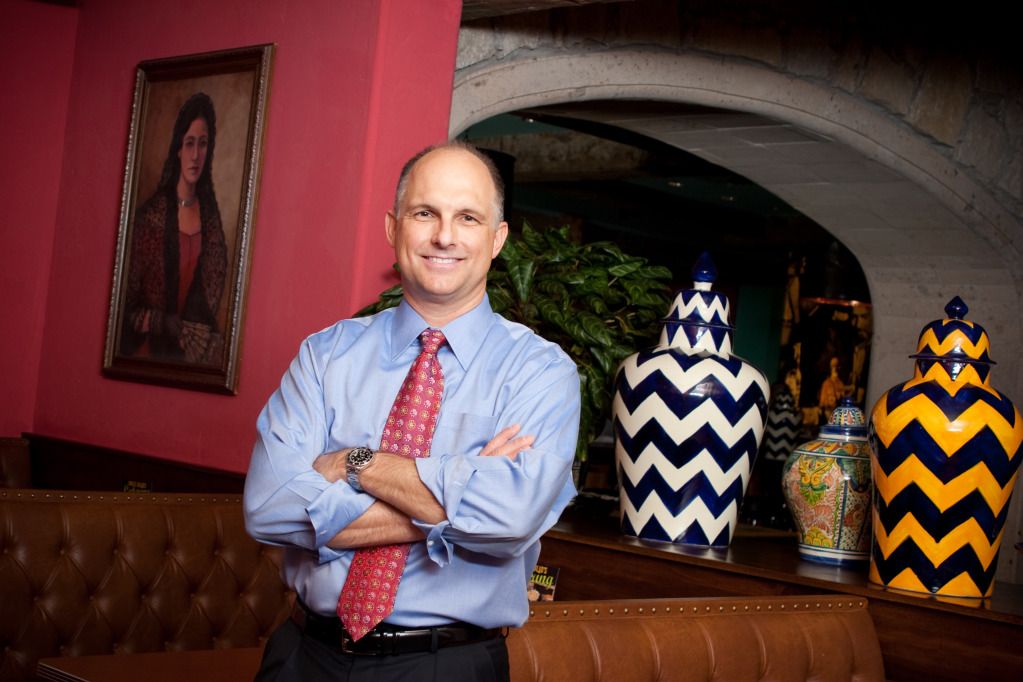 HDTV equals "highly delish" TV this morning, August 21, when Todd Conger, president and CEO of Uncle Julio's Fine Mexican Food, fixes up some mouthwatering chicken fajitas on "CBS Better Mornings" at 9:45 a.m. The restaurant's original chicken fajitas are at the top of the special "10 items under $10" lunch menu at Uncle Julio's on Peachtree Street in Buckhead. More offerings are lunch nachos, nachos especial, veggie quesadillas, chicken quesadillas, soup and salad, Mario's Special (hand-rolled beef or chicken fajita al carbon with fruit), Reynosa (two crispy beef or chicken tacos with fruit) and Tex-Mex/Mix Match. Order until 4 p.m. weekdays for a limited time, only at Uncle Julio's Buckhead location.
All of you OTP'ers, Uncle Julio's Fine Mexican Food in Sandy Springs has $5 and $10 Sunday temptations for you. For $10, chow down on original chicken fajitas with guacamole, pico de gallo, Mexican rice, frijoles a la charra and homemade flour tortillas. But wait, there's more. Three types of margaritas are scintillating at $5 each: The Swirl -- the legendary Spain/Mexico collision of frozen sangria and margarita; Julio's Gold margarita on-the-rocks; and the classic frozen margarita. Sit down to "Ritas, Fajitas and Swirls" every Sunday, all day.
Run for the RosÚ -- No. 246 Celebrates Wine Spectator Award with RosÚ Day Wine Tasting and Cookout on August 22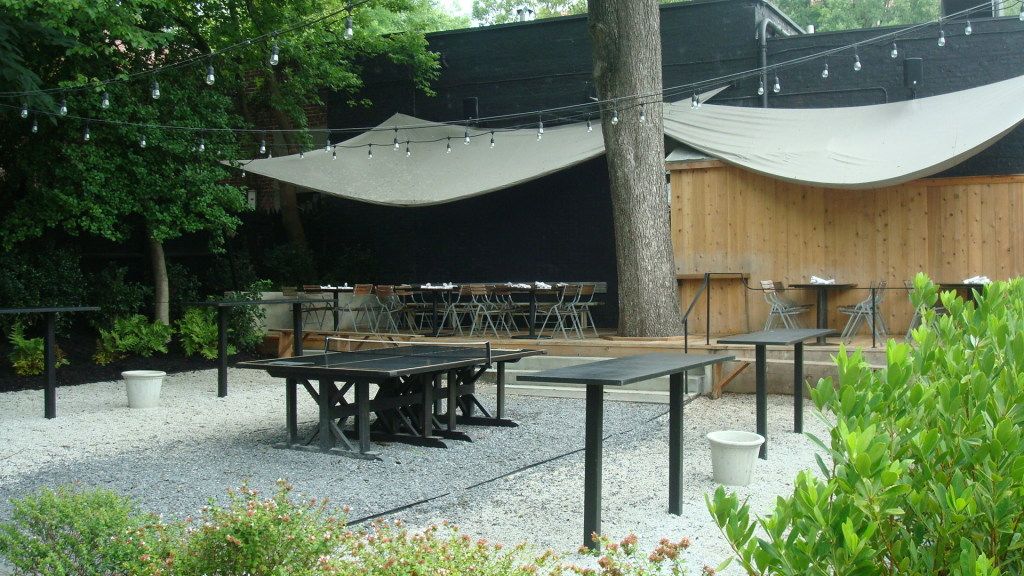 Chillin', grillin' and sippin' rosÚ is the plan for RosÚ Day at No. 246 in Decatur. The easy-going bistro with the fun backyard recently received the Wine Spectator Award of Excellence for Beverage Director Lara Creasy's well-chosen wine list that complements the menu in selection and price. To celebrate summer-style, No. 246 is planning an evening around this crisp, chilled wine on Wednesday, August 22 from 6 - 8 p.m.
For $30 per person, sample five different rosÚs from Italy and California paired with Big Green Egg cookout fare grilled up by No. 246 Executive Chef and Co-Owner Drew Belline and Owner Ford Fry. Smoked porchetta, pickled shrimp and fresh, local summer vegetables are on the Big Green agenda. More reasons to head for the back patio include live music and ping-pong, plus tasting and cookout attendees will be entered into a raffle for a free dinner for two at the No. 246 Chef's Counter ($100 value). Reserve one of the limited spots by calling 678-399-8246. Miss it and a rosÚ by any other name is well, just a rose.
Good Eatin' Great Cause Culinary Tour and Competition on August 23 Benefits SafePath Children's Advocacy Center
Local celebrity chefs have big hearts for children -- many are parents themselves -- and feel compassion for children whose lives have been rocked by child abuse. Good Eatin' Great Cause Culinary Tour and Competition on Thursday, August 23 from 6 - 10 p.m. at the Cobb Galleria Centre is their chance to channel their talents to benefit SafePath Child Advocacy Center, a non-profit organization focused on reducing trauma and improving the lives of children who have been abused.
Chefs and restaurants in the mix include Chef Alon Balshan of Alon's Bakery and Market, Chicken and the Egg Chef Marc Taft, Ray's on the River Chef Josh Warner, South City Kitchen Vinings Chef Chip Ulbrich and "Food Network Star" and "Chopped" Chef-testant Justin Balmes. Try their signature dishes, tapas style, plus those of 16 other chefs and bid on cooking-related items at the silent auction. The Cook's Warehouse is also proud to be a food, beverage and culinary sponsor for this charitable cause. Tickets are $75 each, and a special ticket price is available for law enforcement and fire department public safety professionals who email commcoor.safepath@cobbcounty.org.
Marlow's Tavern Midtown is Inviting Its Best Friends to Celebrate Anniversary #5 -- and That Includes You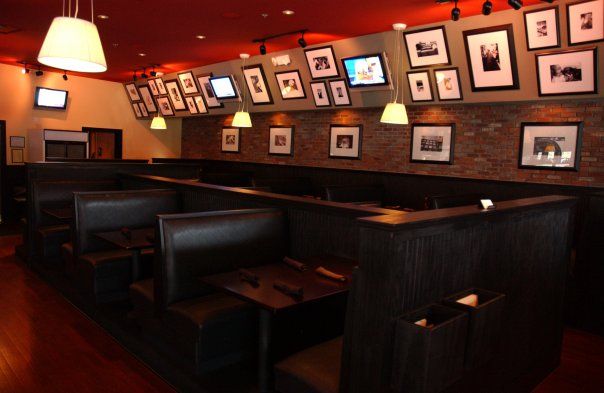 Who's going to share in the swag and shenanigans when Marlow's Tavern Midtown throws its 5th Anniversary shindig on Saturday, August 25? They're counting on you being there for all of the fun: appetizer and drink specials, freebie bites from 7 - 8 p.m., sweet treats and a DJ mixing the hits. Party starts at 6 p.m. -- no telling when it will go to bed. While you're there, ask your server how to win free dinner for a year. (Must be present to win; $30 gift card each week for a year; only one gift card may be used in a seven-day period.) With you at the party, there's more to cheer, more to be merry!
Mary Moore of The Cook's Warehouse Works Okra Magic at Morningside Farmers Market
on August 25
Poor, misunderstood okra. If you've been slimed by okra in the past, give it a second chance. Mary Moore of The Cook's Warehouse will be at the Morningside Farmers Market this Saturday, August 25 showing off some of her favorite ways (slime-free) to serve this nutritional powerhouse of a veggie. She'll use okra from D & A Farm, a family farm in Zebulon, Ga. Pick their website for some more recipes.
DJ BDUB Returns for Kaleidoscope Bistro & Pub's August 25 DJ Night
Tap BDUB @ Kpub into your calendar on Saturday, August 25, for DJ night at Kaleidoscope Bistro & Pub in Brookhaven. The music starts at 11 p.m. and rocks until 2 a.m. or later during this last Saturday of the month party. Reason enough to boogie down. A late-night menu is available to handle munchie attacks. Drinks? Your favorites!
Y'all Come - New Dunwoody Marlow's Tavern Grand Opening Plans Week Full of Festivities and Specials
Dunwoodians have been flocking to the area's newest Marlow's Tavern at 1317 Dunwoody Village Parkway for lunch, dinner and drinks since its July 31 opening day. Now right at home, the restaurant has planned seven days of tantalizing offers and specials for its new neighbors and guests from Monday, August 27 through Sunday, September 2. In other words, if you haven't dropped in yet, don't miss these scrumptious opportunities. Take a look:

Celebration Week -- Sign up for Marlow's Tavern's Insiders Club online or at the restaurant and you'll be registered to win free dinner every week for a year.

Monday, August 27 - Insider Day takes 20 percent off the check for all Marlow's Tavern Insiders. First 100 guests take home a free t-shirt.

Tuesday, August 28 - Tavern Burger Tuesday offers its famous classic burger for $5 all day. House-made tomato bacon jam comes with - love it.

Wednesday, August 29 -- Ladies Night has $5 appetizers and drink deals for the gals from 5 p.m. until close.

Thursday, August 30 -- Spirit Day shaves 20 percent off your tab when you don your favorite team attire. It's official -- Chamber of Commerce ribbon-cutting ceremony at 11 a.m.; check presentation to Special Olympics Georgia at 11:30 a.m.

Friday, August 31 -- Friday Happy Hour sets forth free appetizers for all guests from 5 - 7 p.m. Live music begins at 9 p.m.

Saturday, September 1 -- Shot Glass Saturday doles out a complimentary M. shot glass to each of the first 500 guests starting at 5 p.m. Live music starts at 10 p.m.

Sunday, September 2 -- $7 Sunday brunch presents a selection of brunch favorites for $7, including crab cake eggs Benedict, Brooklyn "Egghead" sandwich and Marlow's famous stuffed French toast, plus $7 BLT Bloody Marys and bottomless Mimosas.

Along with these get-to-know-you specials, top-notch service, chef-driven food, community commitment and neighborhood involvement make Marlow's Tavern the perfect neighbor. If only Marlow's could tackle the carpool lane.
Expert Forager Tama Matsuoka Wong and E. J. Hodgkinson Pick Up Dinner for Woodfire Grill
Foraged Flavor Book Trailer
What are you picking up for dinner? Ingredients are all around us if you know where to look. Tama Matsuoka Wong has made foraging for nature's perfect ingredients her specialty. The Harvard grad and attorney is now chief forager for Daniel, NYC, the renowned restaurant of Daniel Boulud. Wong will escort Woodfire Grill Chef de Cuisine E. J. Hodgkinson on a local foraging adventure, and the two will use their finds as part of dinner on Tuesday, September 4.
Not only will dinner guests share her excitement over the menu focusing on late summer's locavore treasures, they'll take home a copy of Wong's new book, Foraged Flavor. The extraordinary evening begins with an hors d'oeuvre and cocktails reception at 6:30 p.m. followed by the four-course dinner and wine pairing at 7 p.m. Cost is $120 per person (not including tax and gratuity). Limited to 22 people; don't wait around to scrounge up a reservation... forage fast! Call 404-347-9055.
Appetizing Aperture: Summer Lovin' Steak & Sangria
Summer is not quite outta here, but the Summer Lovin' Steak & Sangria special at Fleming's Prime Steakhouse & Wine Bar sails off into the sunset on Sunday, August 26. Until then, embrace three courses for $39.95 per person: a composed tomato and mozzarella salad, prime New York strip with crispy Gorgonzola, grilled asparagus, pickled fennel and baby golden beets, and lemon-poppy seed butter cookies with vanilla ice cream and warm apple-ginger sauce. Sailors Sunset sangria cruises in as a smooth pairing at $7.95, blending Sailor Jerry spiced rum, Red Diamond Merlot and peach schnapps with fresh peaches, oranges and lemons. Prices exclude tax and gratuity.
Eat It and Tweep: Lick Your Fingers or You'll Stick to Syrup & Biscuits When You Tweet

Honey child, you'll have to sit down to sop up all the sweet tweets from Jackie Garvin (@syrupnbiscuits). The Southern food writer and storyteller confesses to be a pretty good cook and a lover of earthworms, rich soil, honey bees and Bassett Hounds. Syrup & Biscuits is her yummy take on all things sweet, simple and sustaining (and Southern). Ponder this Syrup & Biscuits Southern saying over your grits, "A good attitude spreads like Kudzu."
Sample Tweet: A favorite of many, Toad-in-the-Hole is a classic breakfast dish that has brightened the start of the day for... http://fb.me/1fcHyb55Z
What's New on Pinterest:
Falling for Fall Food Trends
Schnitzel at 7 Hens
What's next in the food world? Fall brings new dining trends to the table, and we're ready to pin the best of them!