ABOUT THE DISH
Looking for the latest restaurant openings, weekly wine tastings and drink specials or other culinary happenings?
Whatever makes your mouth water,
Melissa Libby & Associates
will point you in the right direction.
up-to-date on new and ongoing restaurant events around Atlanta!






$25 For Three New Blue Plate Courses --
Aqua blue Changes Special Menu This Week
The blue plate special series at Aqua blue in Roswell introduces a new menu tonight, Tuesday, February 21. Select the appetizer, entrée and dessert of your choice from the blue plate menu -- all for the delectable price of $25 per person (not including tax or gratuity). Begin with either AB calamari with sweet chili sauce, tempura green beans with sweet mustard dipping sauce, a hand-made sushi roll or a crisp and classic Caesar salad. Hot and hearty entrée choices include cioppino with jumbo shrimp, sea scallops, clams and mussels in a rich tomato broth with crunchy risotto hoisin; glazed baby back ribs basted in hoisin sauce, grilled and served with slaw and black bean cassoulet; or seafood en papillote with Alaskan cod, jumbo scallop and shrimp with julienne of vegetables and potatoes steamed in parchment with fresh herbs and white wine broth. Dessert comes on strong with three choices: house-made ciabatta bread pudding served with cinnamon ice cream, milk and dark chocolate molten cake joined by vanilla ice cream or the daily sorbet, house-made from seasonal fruits. Bottom line: if you came for the first menu in the blue plate series, it's time to come again. If you missed it, see what you have to look forward to through March 12.
Fetch Adopt A Golden Gala Tickets By February 22 Or You'll Be In The Doghouse
How can you look that golden in the eye knowing you passed by your opportunity to pounce on some tickets to this year's Adopt a Golden Gala taking place on Saturday, February 25 from 7 - 10 p.m. at Mason Murer Fine Art Gallery. This is a cause near and dear to the hearts of MLA and our resident golden, Rafer! Event Chairs Justin and Allison Farmer invite you to join them for an evening of food, libations, jazz and shopping at the event's largest silent auction ever. Attire is casual, and according to the invite, golden hair is acceptable (guess that extends to stray hair from your other furry friends as well). The deadline to purchase tickets is Wednesday, February 22. Pounce on this link now before some other dog-gone good guy or girl beats you to it. Learn more on Facebook.
Wine Tastes For $1 At Spice Market Sip And Save Event On February 22
Honestly, it's a challenge to even buy a twist-top water or soft drink from a vending machine for that price, let alone try wines from glass bottles. The popular Sip and Save series returns to Spice Market, located inside the W Atlanta-Midtown, for a second dollar-savvy evening from 6 - 7 p.m. on Wednesday, February 22. Head to the restaurant's lounge area for complimentary light appetizers and exclusive wine tastings (sample three to four wines for just $1) poured by Quality Wine Distributors. A representative can answer any questions about the different wines being sampled. Spend a little more, save a lot more -- attendees will receive 50 percent off the wines tasted that night when dining at Spice Market. Spice Market's globally inspired menu has lots of options to complement your favorite wine of the night.
BYOB To "Open That Bottle Night" At Double Zero Napoletana And Spice Market
Haven't you heard? Every day is a gift, that's why it's called the present. And there's no time like the present to savor that bottle of wine you've been saving for some special occasion. Carpe diem and bring your wine to Double Zero Napoletana and Spice Market for "Open That Bottle Night" on Saturday, February 25. On that night, there's no corkage fee to pop open your bottle. Who can operate those flimsy corkscrew bottle openers anyway? Let the pros tackle it while you tackle the menu. Those leaning toward Italian small plates and Neapolitan pizza will find Double Zero Napoletana in Sandy Springs has plenty to love. Worldly spices and complex Southeastern Asian flavors tie in nicely with your wine at Spice Market located in the W Atlanta-Midtown. Cheers.
Boogie Down At Fadó Ladies '80s Night On February 25
Let's hear it for the girls -- Saturday, February 25 is Ladies '80s night at Fadó Irish Pub & Restaurant in Buckhead. The monthly retro party goes full force from 10 p.m. on with a DJ pulling an all-nighter with the '80s tunes. Decades later, drinks like the Long Island Iced Tea, Mai Tai and Blue Hawaiian are still going strong and only $6 each for the kitsch and cocktail. Ladies looking for a more wintry mix can order off the winter drink menu that features whiskey favorites, winter warmers and seasonal ales at $5.50-$10.50 each. All of you Dancing Queens out there -- throw on your sparkly '80s attire and disco the night away during the Atlanta Dance Marathon from 7 - 10 p.m. The Shepherd Center Foundation benefits from your participation in this month's fun-raiser. The cost is $15 per person and includes a pint of beer and complimentary all-you-can-eat appetizers.
Spirited Buckhead Restaurant Week Begins With $35 Aria Dinner And American Spirit Whiskey
We know this will be a "spirited" week in Buckhead because American Spirit Whiskey is sponsoring Buckhead Restaurant Week February 25 - March 4, and Aria is participating with a special $35 menu. Dinner at Aria on East Paces Ferry is an epicurean experience not to be missed -- especially at the bargain price of $35 per person for the three-course, prix fixe menu (tax, gratuity and drinks not included). Make reservations online. American Spirit Whiskey pours their enthusiasm for the event into a signature Cherry Classic cocktail. You can find the recipe for the stirring mix of American Spirit Whiskey, Cherry Heering, Fernet Branca and Coca-Cola on the Buckhead Restaurant Week website.
Columbus Krispy Kreme Rolls Out Free Doughnuts For Anniversary Event
An electrical fire pulled the plug on the "Hot Doughnuts Now" sign at the Krispy Kreme in Columbus, Ga. last winter. After being closed for several months for repairs and remodeling, the store re-opened last February. One year later, they're marking the redo with a customer appreciation/anniversary special doughnut giveaway on Saturday, February 25. Guests who stop in between 11 a.m. and 1 p.m. will receive one free doughnut per person. Get fired up for a fire truck tour courtesy of representatives from the Columbus Department of Fire and Emergency Medical Services during the event.
We're Talking Serious Eats - Ormsby's Hosts Meetup On International Serious Eats Day
Here at Melissa Libby & Associates, we take our food seriously. Even so, we were excited to learn that there is an International Serious Eats Day, and we couldn't let that information go unnoticed by the rest of you foodies out there. Ormsby's, ever the party headquarters, is marking the day by hosting the Atlanta celebration for International Serious Eats Day on February 25. Want to join in some serious food fun? RSVP for the meetup here.
Top Brass: 57th Fighter Group Restaurant Swings With Gordon Vernick's 17-Piece Moment's Notice Band on February 26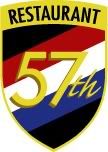 Polish the brass and wriggle into those dancing slippers. The big band sounds of Gordon Vernick's 17-piece band, Moment's Notice, is coming to the 57th Fighter Group Restaurant lounge on Sunday, February 26 from 7 - 9:30 p.m. No cover charge. Moment's Notice boasts saxophones, trumpets, trombones, bass, drums and a piano. It's impossible to sit still when this band belts out its new and classic swing tunes. Adding to the night's charm is all of the aviation and World War II memorabilia gracing the walls of 57th Fighter Group Restaurant, a longtime local favorite adjacent to DeKalb-Peachtree Airport. Come on. We all know ballroom and swing dancing are in - so are you in?
A Bea-utiful Night Is Planned For March 3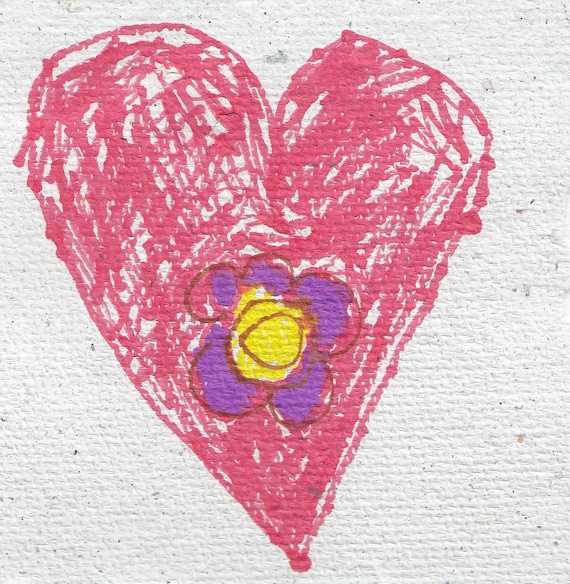 Mark your calendar and plan to attend A Bea-utiful Night on Saturday, March 3 benefitting the Sweet Bea Fund. The fund was established for Marietta six-year-old Beatrice who is battling DIPG (diffuse intrinsic pontine glioma), a rare and aggressive and almost always terminal form of brain cancer. The fundraiser is from 7-11 p.m. at Blue Mark Studios and features the comedy magic of Levent, the vocal talents of Claudia Kelly, music to make you move and groove and a silent auction with a special auction of artworks by Beatrice. Tickets for this Bea-utiful Night are $40 per person and include entertainment, hors d'oeuvre provided by local restaurants including Fadó Irish Pub & Restaurant and two drinks.
Eat It And Tweep: She Loves Publishing, Puppies, Down Dog and Tweets

Teresa Tobat
(@ttobat88) is in the Zen zone with a healthy balance of publishing, puppy parenting and yoga poses in between her travels. Her upbeat tweets and pix will spin a positive view on your chilly winter days. Delve into the full-blown version on her
blog
.
Sample Tweet: Cannot wait to devour Food Network magazine's chocolate issue. It looks delicious!
Now Pinning - Atlanta Dish

It's official -- we've joined the fun on Pinterest. Be sure to follow us there for pins both sweet and savory, including recipes, dish ideas, cocktail inspiration and upcoming events we're pumped about. See you on Pinterest -- and bring your fork.