What's cooking this week?
DID YOU RESOLVE TO COME OUT OF YOUR SHELL IN 2012? RA SUSHI'S SAKE AND SUSHI SOCIAL ON JANUARY 10 WILL DO THE TRICK
Disconnect from social media for a few hours and reconnect with friends, live and in person, at RA Sushi's first Sake and Sushi Social of the new year on Tuesday, January 10 at 7 p.m. Rocking with experts about sake-pairing basics and rolling your own sushi are instant ice breakers for easing back into conversation skills. The cost to participate is $35 per person or $60 per couple and includes your sushi-rolling lesson and a four-course sampling of fresh sushi and appetizers from RA Sushi's menu paired with fine sake. Space is limited (for optimum student/teacher ratio) so call now: 404-267-0114. Before you go, see photos from December's social on Facebook. After class, you'll probably want to stuff your Facebook and Twitter with "Oh, what fun!" bites and maybe some pix of your own handcrafted sushi. Go for it and invite friends to join you at the Midtown hotspot's next social in February.
RA Sushi: 1080 Peachtree Street at 1010 Midtown; 404-267-0114.
WILL HARRIS OF WHITE OAK PASTURES VISITS BLACKBERRY FARM FOR TASTE OF THE SOUTH AND TO BE INDUCTED INTO THE FELLOWSHIP OF SOUTHERN FARMERS, ARTISANS, AND CHEFS
Grass-fed beef and lamb and free-range chicken have earned a place for White Oak Pastures on many a regional restaurant menu and home dinner plate. These tender cuts are the culmination of long-term visions for sustainability and active stewardship by White Oak Pastures Owner Will Harris. Consider the big picture, and it's obvious why Harris will be inducted into the Fellowship of Southern Farmers, Artisans, and Chefs at the Southern Foodways Alliance Taste of the South, taking place January 12 - 15, at Blackberry Farm in Walland, Tenn. The event, which also serves as a fundraiser for the Southern Foodways Alliance, is now in its eight year. The Fellowship of Southern Farmers, Artisans, and Chefs fosters camaraderie and mentorship and honors the bounty of the South and the hands that grow, nurture and interpret its harvest. The organization's vision is to provide a forum for farmers, chefs and artisans to break bread and share knowledge while reinforcing the sustaining bridge between field and table. After five generations of Harris family farming, White Oak Pastures has become the largest certified organic farm in Georgia and is one of only two on-farm, USDA-inspected, grass-fed beef plants in the country. The farm is home to the largest solar-powered barn in the Southeast. The solar-thermal system generates energy for the processing plant -- which happens to be the only on-farm poultry processing facility in the states of Georgia, Florida, Alabama, Tennessee and Mississippi. Both the grass-fed beef and poultry plants are no-waste operations, meaning animal by-products are turned into organic fertilizer or compost for the farm's certified organic pastures.
Even if the Blackberry Farm event is not on your calendar, you can enjoy White Oak Pastures products at home. They are available at Whole Foods Markets and Publix supermarkets.
White Oak Pastures: 22775 Highway 27, Bluffton, GA; 229-641-2081.
DECATUR IS ON SOUTHERN LIVING MAGAZINE'S RADAR FOR THE SOUTH'S TASTIEST TOWN. MAKE IT HAPPEN BY CASTING YOUR VOTE
Decatur has been nominated as one of the South's Tastiest Towns in Southern Living magazine. Show some favoritism for a hometown honey and cast your vote for Decatur. No. 246 is one of the restaurants that makes Decatur such a delicious place to visit at mealtime. The gorgeous bistro -- with its Italian-inspired and locally driven menu, chef's counter and "backyard" -- is even mentioned in the write up. Vote daily and throw in a lunch, dinner or weekend brunch field trip to verify your decision. You could be a winner, too. Voters are entered for a chance to win a $2,500 visit to the tasty town of their choice.
No. 246: 129 E. Ponce de Leon Avenue; 678-399-8246.
YEEHAW! 2012 HEALTHY EATING ROUNDUP KEEPS SADDLE BAGS AT BAY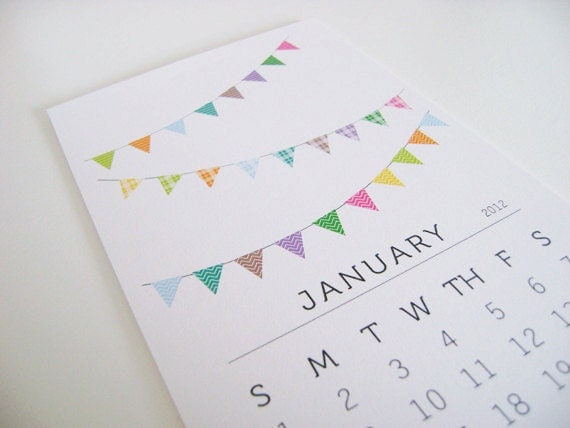 Etsy: creativitae
"Diet" can be a heavy word, and no one wants to hear such a downer in a city with so many fabulous eateries. Healthy eating is more about considering the effects of what you're ingesting -- how your lunch will benefit your body and all of its systems -- including those all-important taste buds. Really, if it's not tasty, why bother anyway?
Guilt-free "Skinnier Cocktails" at Fleming's Prime Steakhouse & Wine Bar weigh in at 99 calories per glass and $9.95 each. They're always on the bar menu to give you more options than diet sodas for a sassy but not sissy low-cal drink. Fresh fruits and juices knock sugary mixers out of the glass. Tickled Pink mixes Belvedere Vodka, Mionetto Prosecco, orange juice and raspberry. Bikinitini is a Florida beach trip in a glass with Grey Goose L'Orange Vodka, lemon juice, orange juice, Monin sugar-free syrup and soda water. The Stoli Bombshell fruits up Stoli Vanil Vodka with fresh raspberries, raspberry preserves and freshly squeezed lime juice. The Russian Prom Queen mixes fresh lime juice, cucumbers and blueberries with Stoli Blueberi Vodka. The Farmer's Daughter starts with Ketel One Vodka and adds strawberries, fresh basil leaves, lemon juice and cranberry juice. And finally, the Stiletto spikes fresh blackberries, lime and ginger with Hendrick's Gin.
Atlanta Smashburger locations dispel the myth that fast-casual dining paves a highway to the hips. Atlantans so love their veggie burgers that black bean veggie burger sales at area Smashburger restaurants nearly double the national Smashburger average! Smashburger salads fill you up with fresh, crisp greens and toppings, and grilled chicken can be added to up the protein ante. The harvest salad features balsamic tomatoes, raisins, dried cranberries, sunflower and pumpkin seeds and blue cheese topped with balsamic vinaigrette. Create your own healthy grilled chicken sandwich by selecting a multigrain bun and choosing free toppings such as lettuce, tomato, red onion, kosher pickles and jalapeńos along with a variety of sauces and mustards. Sweet potato smashfries and veggie frites add even more veggies to your plate.
Executive Chef Jean-Georges Vongerichten fills bento boxes with vegetarian selections for Monday night diners at Spice Market, located inside the W Atlanta-Midtown. Even carnivores will find the multi-layered boxes plenty to please at $24 per person. See the vibrant veggie bento box on our blog archive.
Book a vegetarian-focused table at Woodfire Grill, and the chefs will prepare a five-course chef's tasting vegetarian menu that the entire table will relish. The vegetarian dinner costs $70 per person, and everyone at the table must participate. A tasting included a first course of cucumber and cantaloupe noodles with grapefruit and mint emulsion; a second course of roasted hen of the woods and morel mushrooms, baby radish and turnips with brown butter, lemon zest and herbs; a third tasting course of chilled new potato and wild garlic leek soup; a fourth course of roasted local root vegetables, smoked squash puree and pickled cabbage salad; a main course of creamed escarole and rutabaga, spicy smoked apples, asparagus and Anson Mills farro; and dessert of strawberry shortcake with sour cream pound cake, rhubarb jam and strawberry whip.
Say "hola" to heart-healthy menu items at Uncle Julio's Fine Mexican Food. Three scrumptious selections have been certified as heart healthy by Medical City Heart. A generous Ensalada Especial heaps plates with mixed field greens, grape tomatoes, jicama, cucumbers, red onions and red cabbage and is served with citrus vinaigrette dressing. Go heartier by adding portobello mushroom or salmon. Increasing your intake of salmon for those healthy omega-3 fatty acids is easy when ordering flavorful mesquite-grilled salmon filet served with sautéed vegetables and fresh pineapple pico de gallo. Vegetable purists will find the grilled vegetable platter fills their wish dish with mesquite-grilled zucchini, yellow squash, portobello mushroom, red potatoes, and red and yellow onions served with roasted red and poblano peppers and a side of fresh pineapple pico de gallo.
At RA Sushi in Midtown, cradle a Skinny Cocktail in your hands and roll each potent sip across your tongue with pleasure. There are only 200 calories in a Lychee-teenie, Skinny Ninja or Thin Ginger ($8 each).
WHEN SOCCER VIEWING IS YOUR GOAL, GET YOUR KICKS AT Fadó IRISH PUB & RESTAURANT
Fadó Irish Pub & Restaurant: 273 Buckhead Avenue; 404-841-0066.
YELPER ADVISES NOT TO BE DECEIVED BY OUTWARD APPEARANCES BECAUSE INSIDE Café Bombay IS THE BOMB
She could have pulled up and driven away, but Yelper Sara M. refused to be deterred by a seedy exterior first impression. Once inside Café Bombay, the tables turned, and Sara and her SO loved the classy, intimate interior, Indian beer and generous dishes. There's a lesson here: judge not lest you miss out on some tongue-tickling tikka.
I wish I wasn't still full from dinner because I really want to eat my leftovers. The food was awesome and made me glad I chose this place to treat my SO for his birthday. The service was a little slow, but the food more than made up for it. This is definitely a place I'll have to come back to.
From the outside, the place looks a bit like a possibly seedy nightclub. The windows are darkly tinted so you can't see inside and there are a couple of random posters tacked up near the door. Inside, though, the decor is classy and intimate. This place is perfect for a dinner with friends or a group date.
We were brought water pretty quickly, but after that, it took a while for anyone to come by. Both of us ordered Indian beer. I went with the Taj Majal, which was smooth but flavorful. My dude chose the Haywards 5000. It was also good, but I liked mine better. We placed an order for vegetable samosas and naan. My SO chose the samosas, which were good, but I've never been a huge fan of the seasoning in them. The naan, though, was excellent. Warm, soft, and just plain yummy. I had to make a concerted effort to stop eating it so that I'd have room for my meal.
I chose the lamb tikka masala. Ohhhh my goodness it was good. The sauce was mild and creamy with just a touch of sweetness. My SO had the lamb vindaloo, which is a spicy dish. I tried a bit of rice mixed with the sauce and yikes. It's a slow spiciness that sneaks up on you. He said that it was good, but kept sneaking spoonfuls of my sauce to mix with his rice.
The guy who kept refilling our waters was on top of things. I don't think my glass ever got even halfway empty. But our server was a little slow in the beginning. And when we ordered dessert from someone different, it took a while to come out. But it certainly wasn't bad service and will not deter us from coming back.
Café Bombay: 2615 Briarcliff Road; 404-320-0229.
EAT IT AND TWEEP: LOVE & OLIVE OIL WILL BRING US TOGETHER
Lindsay and Taylor Landis are a cute couple dealing with humidity in Nashville, Tenn. They run two small businesses by day and cook by night, having discovered cooking together brings them together (sounds like RA Sushi Sake & Sushi Social, above). And besides, they get bored by leftovers so they're always cooking something new. Lindsay handles the prolific tweets (@loveandoliveoil). Follow her daily adventures. Save their Love & Olive Oil blog link in your bookmark file for a lot of incredible edibles and even some giveaways.
Sample Tweet: Amazing the difference the cookie sheet makes. http://instagr.am/p/dP-mo/
OUR APPETIZING APERTURE OF THE WEEK

Resolutions are no fun if you can't have a sweet treat here and there -- we'd recommend saving that stolen moment for one of these dark chocolate doughnuts, available starting January 2 from Krispy Kreme in Columbus.
Looking for the latest restaurant opening, weekly wine tastings and drink specials, or other culinary happenings? Whatever makes your mouth water, Melissa Libby & Associates will point you in the right direction. Our monthly
calendar
,
blog
,
flickr
, Facebook
page and Twitter feed will keep you up-to-date on new and ongoing restaurant events around Atlanta.
Melissa Libby & Associates is an Atlanta-based public relations firm specializing in the restaurant, retail and hospitality industries.
Contact Information

~~~~~~~~~~~~~~~~~~~~~~~~~~~~~~~~~~~~~~~~~~~~~~~~

Email:melissa@melissalibbypr.com ~~~~~~~~~~~~~~~~~~~~~~~~~~~~~~~~~~~~~~~~~~~~~~~~