MARLOW'S TAVERN IN CUMMING KEEPS THE GRAND OPENING GOOD TIMES COMING ALL WEEK
Just one day to celebrate the grand opening of the new Marlow's Tavern in Cumming? Perish the thought! The newly opened restaurant is celebrating all this week with great dining deals for you to take advantage of until Sunday, August 28.
Tuesday, August 23 marks Tavern Burger Tuesday where the famous Tavern Burger will be just $5 all day. On Wednesday, it's Ladies Night and the feeling's right with an array of $5 appetizers and drink deals starting at 5 p.m. On Thursday, August 25, get your school spirit in check for South Forsyth School Night with a 20 percent discount to guests who wear their South Forsyth school spirit apparel. Friday's celebration officially kicks off the weekend with a delicious happy hour featuring free appetizers from 5 to 7 p.m. and live music at 9 p.m. Saturday, August 27 is Movie Night -- guests will get a free appetizer when they bring in ticket stubs from the AMC Avenue Forsyth from that day. And finally on Sunday, August 28, guests will close out the grand opening celebration with crab cake Benedict for $7, along with $7 BLT Bloody Marys and bottomless mimosas. They say variety is the spice of life, and these grand opening deals certainly have something for everyone!
Marlow's Tavern in Cumming: 410 Peachtree Parkway; 770-886-3666.
IT'S A POULTRY PARTY THIS WEEK AT WHITE OAK PASTURES, AND YOU'RE INVITED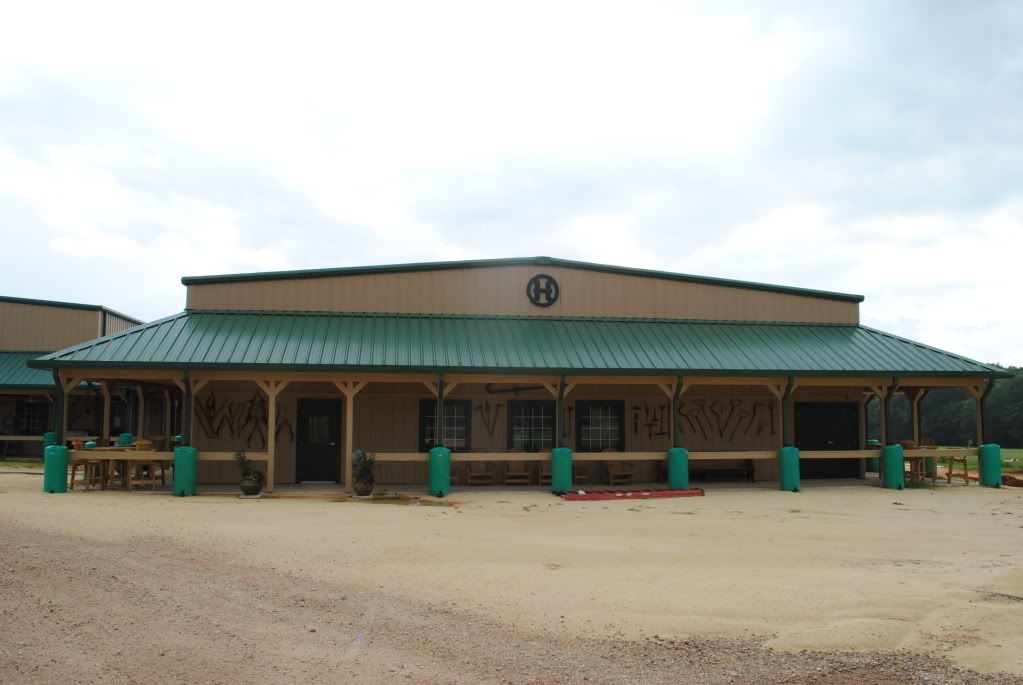 It's no paltry affair in Bluffton, Ga. this week when White Oak Pastures celebrates the opening of their new on-farm poultry abattoir! There's good reason to celebrate -- it is the only USDA-inspected poultry processing facility in Georgia, Florida, Alabama, Tennessee or Mississippi that is available for farmers to use to process free-range pastured poultry.
The party includes a meal of free-range pastured chicken and grassfed beef and lamb from Jim N' Nicks of Birmingham, plus live music from Mosier Brothers Band of Atlanta and farm tours. Want to join the poultry party on August 24 at noon? Email your RSVP to mandy@melissalibbypr.com and hit the open road to Bluffton.
FLOAT DOWN THE 'HOOCH TO RAY'S ON THE RIVER DRINK SPECIALS
Don't worry, be happy . . . for hours. Ray's on the River is mixing up $5 cocktails all day long on Thursday, August 25 and Friday, August 26. From 3 - 7 p.m., try Ray's own adults-only treat: beer ice cream floats!
You read correctly. That's not root beer; that's real beer in those floats. Throw in some half-price appetizers and live music and be in good humor, man.
Ray's on the River: 6700 Powers Ferry Road; 770-955-1187.
FADÓ "LADIES '80s" PARTY FOR TEAM IN TRAINING IS THE BOMB ON AUGUST 27
Get decked out in your best '80s attire and head over to Fadó Irish Pub & Restaurant on Saturday, August 27 for this month's "Ladies '80s" party benefitting the Leukemia and Lymphoma Society's Team in Training triathlon team. This totally '80s fundraising party starts at 7 p.m. with top tunes from the '80s and classic '80s cocktails like Long Island Iced Tea, Mai Tai and Blue Hawaiian priced at just $5 for the ladies. A $20 entry fee nets guests two draft beer tickets and a happy hour buffet. There also will be a 50/50 cash raffle and a silent auction. Best part -- all money raised goes toward finding a cure for Leukemia and Lymphoma. Fadó keeps the party rocking into the night with a DJ starting at 10:30 p.m. RSVP and get more info on Facebook. Fadó hosts "Ladies '80s" on the last Saturday of each month. Check out the restaurant's website for more information.
Fadó Irish Pub & Restaurant: 273 Buckhead Avenue; 404-841-0066.
PIANOS DUEL WEDNESDAY NIGHTS AT ATKINS PARK TAVERN IN SMYRNA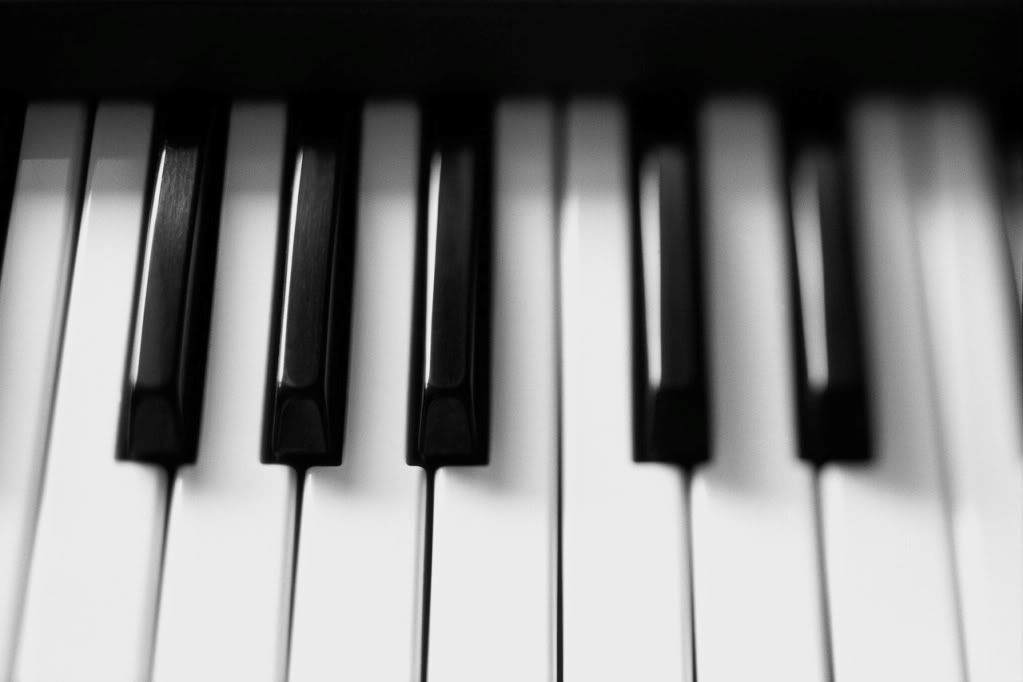 This is not a case of "paddle faster, I hear banjo music." Call this deliverance from daily cares by way of dueling pianists at Atkins Park Tavern in Smyrna.
Starting Wednesday, August 31 and continuing every Wednesday night at 8 p.m., pianists Ty Reynolds, Mike Renna and Mark Kovaly will play all the requests you can think of and will tickle the ivories with their own fancies as well. Work on that personal playlist and pop in!
Atkins Park Tavern - Smyrna: Market Village, 2840 Atlanta Road; 770-435-1887.
FLEMING'S 100 WINE LIST DEBUTS WITH MONTH OF WINE EVENTS
Wine lovers, join Fleming's Prime Steakhouse & Wine Bar for a month of cork popping to mark the debut of this year's Fleming's 100 wine list. Come every week and you'll work your way through the collection by September's end! On Friday "Opening Nights" -- September 2, 9, 16, 23 and 30 -- Flemings will feature 20 different wines from the Fleming's 100 list from 5:30 - 7 p.m. $25 per person covers wine samples and an exclusive preview of Fleming's new Small Plates menu. Space is limited; call early to reserve your place.
On every "Winesday" (translation Wednesday) in September, guests can savor 25 percent off any bottle from the new Fleming's 100 and/or complimentary corkage of their own wine. And guests who take advantage of either of these offers will receive a special Fleming's card good for 25 percent off any Fleming's 100 bottle or for complimentary corkage on a future visit before December 30.
Midway through the month, on Saturday, September 17 at 6:30 p.m., Fleming's will host a five-course Silver Oak Wine Dinner with pairings for $125 per person (excludes tax and gratuity). Five wines from the "twin sister" wineries of Silver Oak and Twomey Cellars will be poured, including a side-by-side vertical tasting of 2006 and 2007 vintages of the Silver Oak Cabernet Sauvignon, Alexander Valley. Here's how the menu flows: passed hors d'oeuvre of roasted red pepper and arugula flatbread with goat cheese served with Twomey Sauvignon Blanc, Napa Valley, 2010; tuna carpaccio with crispy capers, red onion, baby greens and Dijon vinaigrette paired with Twomey Merlot, Napa Valley, 2006; petite lamb chops with polenta fries, mint pistachio pesto and Fleming's proprietary F-17 sauce served with Silver Oak Cabernet Sauvignon, Napa Valley, 2006; Newport Club ribeye with thick-cut applewood smoked bacon, sautéed mushrooms and bacon-shallot butter accompanied by a Silver Oak Cabernet Sauvignon, Alexander Valley vertical tasting of the 2006 and 2007 vintages. A truffle trio caps the evening in flavors of white chocolate-Meyer lemon, Valencia orange and dark chocolate-cabernet. Don't let this remarkable evening escape -- make reservations today.
Fleming's Prime Steakhouse & Wine Bar: 4501 Olde Perimeter Way in Perimeter Place Village; 770-698-8112.
COOKING FOR YOU IS A LABOR OF LOVE -- ATLANTA RESTAURANTS ARE OPEN ON LABOR DAY
Do it. Face the weekend before it swallows you. Maybe you have big plans (that don't involve cooking), house guests (not the kind of catering you had in mind) or you'll be pulling back into town after holiday travel (please no more drive thru, and I can't deal with the groceries). Keep this open-on-Labor Day list of restaurants handy. Tackling meal and party decisions suddenly became much less laborious.
ˇ Atkins Park Tavern in Smyrna and Virginia Highland: Late night note -- Atkins Park Virginia Highland stays open later, until 2:30 a.m., on Sunday due to the Monday holiday.
ˇ Briza: Farm-to-table Southern fare in a stylish setting for breakfast, lunch or dinner in the Renaissance Atlanta Midtown Hotel.
ˇ Fadó Irish Pub & Restaurant: Aye, Buckhead's favorite Irish pub always has sports on the screens, cold drinks and hearty fare.
ˇ Fleming's Prime Steakhouse & Wine Bar: The Fleming's 100 wine list is on!
ˇ Marlow's Tavern: Ideal meeting place for friends. All eight locations will be open.
ˇ Ormsby's: Come in on Sunday for brews, chews and games until 2:30 a.m.
ˇ RA Sushi: Cool off with $8 Summer Sips specialty drinks (only available for a limited time), sushi and Japanese fusion dishes.
ˇ Smashburger: Smashing time to try either the Buckhead or Johns Creek locations.
ˇ Spice Market: In the W Atlanta-Midtown for exotic eats near at hand.
ˇ Truffles Grill: Lunch, dinner and drinks located right across from Lenox Square.
TIME IS MONEY. BOOK YOUR HOLIDAY PARTY AT AQUA BLUE BEFORE SEPTEMBER 16 AND SAVE
Keep more jingle in the holiday season by booking your party early at Aqua blue. You don't have to hold the party now; you only need to plan ahead and book in the next few weeks. The popular restaurant and bar in Roswell is extending 10 percent off party food costs and nixing the room rental fee for those who book their event before September 16. Aqua blue simplifies the planning process and offers options ranging from value-priced luncheons to multi-course fine dining and elegant cocktail receptions with chef stations. Contact Sabrina Rosenberg, srosenberg@sterlingspoon.com, 770-643-8886.


Aqua blue: 1564 Holcomb Bridge Road in Roswell; 770-643-8886.
TAKE IT DOWNTOWN TO RAY'S IN THE CITY FOR HALF-PRICED BOTTLES OF WINE ON WEEKENDS
Ahh, weekends downtown. No bottle necks, just half-priced bottles of wine. You heard us. Ray's in the City is slicing half off the price of select bottles of wine on Saturdays and Sundays. Let Ray's knowledgeable staff help you select a terrific bargain to complement your tender steak, seafood dinner or Ray's fresh, hand-rolled sushi.
Promotion wines, $26-$59 during the week, are $13-$29.50 per bottle on Saturdays and Sundays! Among the reds are Red Rock Merlot, 2008; Casa La Carmenere Red, 2009; Brancia Sangiovese, 2008; Bodega Cabernet Franc, 2006; Niner Boot Jack Cabernet, 2007 and Wente S Hills Cabernet, 2008. The list of white wines includes Guenoc Cardonnay, 2009; St. Supery Sauvignon Blanc, 2009; Sterling Chardonnay, 2009; Big Fire Pinot Gris, 2010; Davinci Pinot Grigio, 2009 and Saint M Riesling, 2009. Try these and more -- at half price!
Ray's in the City: 240 Peachtree Street, NW; 404-524-9224.
COLUMBUS LANDS QUITE A CATCH. BONEFISH GRILL TO OPEN IN OCTOBER
The folks in Columbus, Ga. are licking their chops over the opening of their own Bonefish Grill location in early October at 6763 Veterans Parkway. Those who've already been to the Bonefish Grill in Alpharetta know why. The restaurant's seafood and succulent meats are too tantalizing to pass up when BFG chefs grill them to flavorful perfection on a wood-burning grill.
For more delectable choices, go sautéed or baked and add fresh veggie sides and salads. And while you're there, be sure to take a look at the gluten-free and kids' menus. BFG also boasts the feel of a big city bar close to home and a comfy dining room. As the BFG mantra puts it, "Don't let today get away." You don't want to miss a morsel!
Bonefish Grill: 6763 Veterans Parkway, Columbus, Ga.
RA SUSHI SAYS, "HAVE PARTY, WE'LL PLATTER"
Good news for your next get-together! RA Sushi in Midtown is rolling out a new catering menu featuring five sushi platters to flatter any party. The 52- to 119-piece sushi platters are sized to feed the "House," "Office" or the "Block." The Basic ($60) option includes eight nigiri pieces and 44 sushi pieces, and the Vegetarian Combo ($50) offers 54 sushi pieces. "Office" platter options include the Maki Maki ($70) with 81 pieces of sushi and the Tsukiji Combo ($100) with 32 nigiri pieces and 52 sushi pieces. The "Block" option consists of the Harajuku Combo ($120) with eight nigiri pieces and 111 sushi pieces.
Platters pile on the favorites -- California roll, spicy tuna roll, spicy salmon roll and cucumber roll -- and come with wasabi, ginger, soy sauce and chopsticks. RA Sushi can make customized platters to suit. Catered platters are takeout only and may be ordered by calling 404-267-0114.
RA Sushi: 1080 Peachtree Street at 1010 Midtown; 404-267-0114.
BRIZA AND ROOFTOP 866 EXECUTIVE CHEF JANINE FALVO THRIVES IN THE KITCHEN
Deep in the heart of Midtown, Janine Falvo has been busy composing in the one hot room many Atlantans try to avoid during summer scorchers. The kitchen. Falvo joined the team at Briza and Rooftop 866 as executive chef back in the spring. Since then, she's been busy bringing farm-to-table, Southern-inspired cuisine to the restaurant and lounge as well as to the banquet catering operations of the Renaissance Atlanta Midtown Hotel. The Pennsylvania Culinary Institute graduate's background is as rich as the ganache on her dessert menu. She worked alongside Chef Bart Hosmer at Spoodles at the Walt Disney World Resort in Orlando then joined Hosmer in opening Molive at Chicago's Whitehall Hotel in 2000. A year later, Falvo was invited to open Parcel 104 in Santa Clara, Calif. There she developed a deep appreciation for local, artisan-inspired cuisine based on seasonal, farm-fresh ingredients. Her devotion deepened as she joined Carneros Bistro & Wine Bar in Northern California's wine country, where she remained as chef de cuisine until coming to Briza and Rooftop 866. Accolades include being named one of Restaurant Hospitality's 2007 Rising Star Chefs and one of 944 magazine's "Most Buzzworthy Chefs," representing Sonoma in a 2010 dinner at the James Beard House in New York City and being a featured chef in Food Arts' bi-annual menu preview. Join us in welcoming Janine to Atlanta -- visit Briza and Rooftop 866 to find out what all the buzz is about!
Briza and Rooftop 866: 866 West Peachtree Street, NW, adjacent to the Atlanta Renaissance Midtown Hotel; 678-412-2400.
YELPER SWEARS THIS ORIGINAL PANCAKE HOUSE HAS IT ALL
How about an eye opener? Big portions, fresh whipped cream, seasonal fruits and entertaining staff do it for Yelper Matt M. at The Original Pancake House on Cheshire Bridge Road. Given that Cheshire Bridge Road is a 24/7 place, there has to be some great people and pancake watching here!
I bring my buddy here because it's a place where he can fill his huge appetite by just ordering one item: the lumberjack breakfast. I love going here for brunch or a date and never fail to order the fresh whipped cream and seasonal fruits. Other OHOPs don't all have this, I recently learned.
Get there early -- long waits!
If you can, sit at the bar -- the mumbling cook/bar server is pretty awesome. We can never figure out much of what he says, but he's enthusiastic and always a great server.
The Original Pancake House: 2321 Cheshire Bridge Road, NE; 404-633-5677.
EAT IT AND TWEEP: ATL TASTEMAKER MAG TWEETS ABOUT FINER THINGS IN LIFE
Atlantans want to keep up with the newest finds in arts and culture, entertainment, fashion, food, beauty, technology and the finer things in life. Easy enough when following ATL Tastemaker Mag tweets (@TastemakerMag) or by reading the online magazine.
Sample Tweet: Save the date for @GeorgiaAquarium's 6th Annual Aqua Vino on Oct. 13, 2011. See you there! http://t.co/YGQxbTy
Looking for the latest restaurant opening, weekly wine tastings and drink specials, or other culinary happenings? Whatever makes your mouth water, Melissa Libby & Associates will point you in the right direction. Our monthly calendar, blog, flickr, Facebook page and Twitter feed will keep you up-to-date on new and ongoing restaurant events around Atlanta.
Melissa Libby & Associates is an Atlanta-based public relations firm specializing in the restaurant, retail and hospitality industries.