EAT YOUR VEGGIES AT ECCO'S "FOUR DAYS OF PEAS & LOVE"
Mom always said "eat your vegetables!" But whose mom ever prepared vegetables like this? Head to dinner at Ecco July 6-9 for "Four Days of Peas & Love" when the restaurant will serve an array of veggie-centric specials in addition to their regular menu. A sampling of the menu brings forth crisp oyster mushrooms a la plancha with smoked paprika and garlic oil; grilled artichokes with smoked bacon and lemon mousseline; green peanut fritter (or field green fritter) with dried shrimp, Thai basil and Sungold tomatoes; grilled eggplant involtini with ricotta, sweet pepper purée and aged balsamic; and wood-fired ratatouille gratin. Visit Ecco's website for the full menu and be sure to make reservations because all this delicious veggie love lasts just four days.
Ecco: 40 7th Street, NE; 404-347-9555.
SUMMER'S SMASH HIT: SMASHBURGER SIZZLES INTO ATLANTA THIS WEEK
Words that will soon sizzle on the tips of Atlanta tongues: Smashburger, Wicked® Pimena cheese and Vidalia coleslaw. Smashburger, the "better burger" leader in fast-casual burger circles, will open its first Atlanta location this Thursday, July 7, at the intersection of Piedmont Road and Sidney Marcus Boulevard. More than 100 Smashburger locations across the U.S. are already pleasing customers with the "Smash - Sizzle - Savor" effect as hand-formed balls of 100-percent-fresh, never-frozen Certified Angus Beef are smashed to order, seared on the grill to hold in all that juicy goodness then eased onto a buttered artisanal bun and topped with cheese. More than 20 locations are expected to open in the Atlanta area over the next seven years, and each will feature some regional specialties. Here in the ATL, we'll be able to chomp into the Atlanta Burger topped with peach BBQ sauce, Wicked® Pimena cheese, grilled jalapeños and Vidalia coleslaw on an egg bun and into the Atlanta Dog with Wicked® Pimena cheese, grilled jalapeños and Vidalia coleslaw. With grilled or crispy chicken sandwiches, signature salads, sides such as veggie frites and seasoned Smashfries, beer, wine, and brain-freezing handspun Häagen-Dazs shakes and root beer floats, Smashburger will make everyone happy -- from kids to colleagues!
Smashburger: 2625 Piedmont Road, NE; 404-237-2374.
FORD FRY AND DREW BELLINE OPEN NO. 246 IN DECATUR
Ford Fry, owner/executive chef of JCT. Kitchen & Bar, and Chef Drew Belline, previously the chef de cuisine at Floataway Café, are opening No. 246 -- their new Italian-inspired, locally driven restaurant in easy-going Decatur on Tuesday, July 12. No. 246 (twofoursix) takes its name from the original number of the plot of land where the restaurant sits. Through their joint venture, Fry and Belline share their passions for using seasonal, local ingredients, simple preparations and wood-fired cooking -- key strengths of both Californian and Italian kitchens.
The No. 246 menu veers off the Southeast's meat-centric path, setting forth more vegetables and dishes driven by local farm produce. Dinner dish examples include "start" of wood oven-roasted razor clams with salsa verde and lemon. Among the "flour & water" selections are garganelli with soffritto-braised rabbit, sultanas, broccoli rabe and pecorino and a cherrystone clam pizza with grana padano, parsley butter, garlic and chilies. "From the hearth" items include wood oven-roasted Springer Mountain chicken with hen-of-the-woods, roasted young carrots and a sherry-bacon vinaigrette or a whole wood-roasted fish of the moment. As a "finish," dessert options include lemon balm buttermilk panna cotta with lemon marmalade and brown butter blueberry croustade with crème fraîche. Lunch features entrée salads and sandwiches including the No. 246 burger with Teleme and house pickles and a BLT featuring Belline Farm's tomato, fior di latte, backyard basil and prosciutto.
Lara Creasy directs the beverage program, pouring wines from Italy and California and providing a revolving list of "house wine" values by the glass or half-carafe. Cocktails contain numerous traditional Italian ingredients -- vermouths, amaros, aperitivos, digestivos, seasonal fruits and produce, Italian sodas and house-made mixers. Coffee also will be a priority at No. 246 -- perfect to enjoy in a place where the front doors spill out onto the sidewalk while the backdoor opens into a yard green with an herb garden, shuffleboard court, and a deck built around a tree where live music will be played on Saturdays and Sundays. The restaurant will serve lunch and dinner daily and will not accept reservations. So, what comes after No. 246? Ate, of course.
No. 246: 129 E. Ponce de Leon Avenue in Decatur; 678-399-8246.
BAJA BEACH PARTY FLOATS INTO EL TACO FOR MI CASA SU CASA JULY 12
Flip flops? Si. This month's Mi Casa Su Casa dinner at The Original El Taco takes its cue from the fresh-from-the-sea feasts you'd find in a sleepy little Pacific beach town. Compadres old and new will net plenty of authentic dishes around the big communal table on El Taco's patio. On the menu are grilled prawns with sea salt and guava; roasted tomato gazpacho with warm grilled calamari; tiritas, which are lime-marinated strips of fish with orange, avocado and cucumber; fresh clams; Pacific Ocean shark and more. Cost is $30 per person. Space around the table is limited, so call right away for reservations, 404-873-4656.
The Original El Taco:1186 North Highland Avenue, NE; 404-873-4656.
NEW YORK BUTCHER SHOPPE OFFERS SPECIAL PRICING MONDAY - WEDNESDAY IN JULY
We all know that our local New York Butcher Shoppe is a great stop for special occasions, but did you know that they're also a great place to shop an everyday weeknight meal? During July, Atlanta New York Butcher Shoppe locations are offering extremely low pricing Monday through Wednesday on chicken breasts, pork chops and ground beef. Check their Facebook page for the week's special pricing, and stop by the New York Butcher Shoppe in your neighborhood for items to make an everyday meal something extra special.
New York Butcher Shoppe: Dunwoody at 2458 Mt. Vernon Road; 770-399-6328. Sandy Springs at 4969 Roswell Road; 404-303-0704. Alpharetta at 5354 McGinnis Ferry Road; 678-624-0047.
FLEMING'S $29.95 SUNDAY PRIME RIB DINNER UNITES FRIENDS AND FAMILY


Fleming's Prime Steakhouse & Wine Bar is reviving the tradition of family and friends sitting down to Sunday dinner by offering its three-course prime rib dinner at a special lower price of $29.95 per guest every Sunday in July and August (price excludes tax and gratuity). The Sunday prime rib dinner includes 12 ounces of succulent prime rib served with a trio of sauces; a choice of The Wedge, Fleming's or Caesar salads; choice of one side dish; and a choice of dessert. Since Fleming's is doing all the work, there's no planning/cooking/cleaning to eat into those precious Sunday afternoon hours. Now that's a succulent thought!
Fleming's Prime Steakhouse & Wine Bar: 4501 Olde Perimeter Way in Perimeter Place Village; 770-698-8112.
HEY, WE ALL HAVE OUR QUIRKS. THAT'S ONE REASON THE TASTE & TOUR OF CHESHIRE BRIDGE WILL BE SO MUCH FUN ON JULY 20 & 21


Cheshire Bridge Road has a rep as being Atlanta's most eclectic street, which makes terrific fodder for the third annual Taste & Tour of Cheshire Bridge on July 20-21. The two-day tour will showcase many of Atlanta's best restaurants and high-end businesses through food tastings, exhibits, product samples, discounts, raffle prizes and more in this celebration of the famous street's diversity. During the 5 - 10 p.m. tour, "tourists" can take bus route 27 from the Lindbergh MARTA Station or park at one of the designated parking areas then hop on and off the tour trolley to visit participating businesses including Antiques and Beyond, Barking Hound Village, The Colonnade, Ursula's Cooking School and Woodfire Grill to name a few. Buy tickets online -- it's free for children 12 and under. Attendees also can follow the Taste & Tour on Twitter (@tourofCB) or "like" the Facebook page for regular updates. The Lindbergh-LaVista Corridor Coalition (LLCC) and Public Broadcasting Atlanta are sponsoring this year's event, and proceeds will be used to explore the feasibility of establishing a Community Improvement District (CID) in the area.
GIVE IN TO "PIG & PINOT" AT RAY'S ON THE RIVER ON JULY 23
Two Ray's Restaurants -- Ray's at Killer Creek and Ray's on the River -- are going hog wild and throwing a big "Pig & Pinot" tent party at Ray's on the River from 1 - 4 p.m. on Saturday, July 23. For $35 per person, guests will receive a special tasting glass to try five different Pinot Noirs and a party plate for piling on the pig -- and there will be plenty of pork. Ray's is roasting a whole pig along with dishing out pork belly tacos, pork & beans, fingerling potato salad with warm bacon vinaigrette, bacon bit brownies and much more. Lest the food and wine hog all the fun, there's lots more: beach music by A1A featuring Jeff Pike, a silent auction of wines and more, a raffle for dinner for four customized by Ray's at Killer Creek Executive Chef Tracey Bloom with wines selected by Sommelier Phillip Cooper, and a raffle for a Fat Tire 2011 cruiser. The silent auction and raffle will benefit the Primus Sanders Foundation. Tickets to the event must be purchased in advance by calling Ray's at Killer Creek at 770-649-0064.
Ray's on the River: 6700 Powers Ferry Road; 770-955-1187.
SPICE ROUTE SUPPER CLUB CREATOR AND CHEF TO OPEN CARDAMOM HILL IN SEPTEMBER
A dream is about to come true for Spice Route Supper Club Creator and Chef Asha Gomez and Atlantans who adore her authentic Indian home cooking. Gomez will open Cardamom Hill, her first restaurant, in mid-September. The former My Girlfriend's Kitchen space at 1700 Northside Drive is about to become a mountaintop experience for spices and foods native to Kerala, India and the region's well-known Cardamom Hills where cardamom spice is grown. The restaurant's lunch menu will offer vegetarian or meat Thali plates as well as a chicken and waffles option. Dinner will bring forth an array of dishes in the $12 - $25 price range. When Cardamom Hill opens this fall, Gomez will have seats for 60 guests, including bar and chef's table seating, giving many more Atlantans a chance to embrace the flavors of her homeland.

Cardamom Hill: 1700 Northside Drive, NW.
QUICK! SPOON INTO THESE TREATS BEFORE NATIONAL ICE CREAM MONTH MELTS AWAY
Temps in the high 90s mean July has come to Atlanta. Thank goodness National Ice Cream Month slides in along with it so we can all scream for ice cream, shake it up and go with the fro-yo!

A Mayfield Dairy survey shows more Americans are satisfying their sweet tooth with healthy, fruity milkshakes and forgoing the candy and other sweets. That's good timing for the dairy to open up the second annual Below Zero Hero Milkshake Recipe Contest with a $10,000 grand prize! Aspiring shake makers can submit their crème de la crème of recipes at www.BelowZeroHero.com through August 15. Visit the contest website, Facebook or Twitter (@icecreamfun) pages for recipes, tips and kids' activities.

Typically, liquids freeze at 30 degrees Fahrenheit, but during "The 90 Degree Freeze" promotion, it only takes 90 degrees to churn out the ice cream at Spice Market, located inside the W Atlanta-Midtown. Through August, the restaurant is handing out complimentary ice cream with a $5 minimum purchase when temps rise to 90 degrees or above based on The Weather Channel broadcasts and online reports. Exotic flavors rule such as green tea, Vietnamese coffee, banana cashew, and fresh mint ice cream and mango, passion fruit and coconut sorbets. Dine-in guests only, one ice cream per person, not valid with any other offers. (In the W Atlanta-Midtown, 188 14th Street, NE; 404-724-2550)

RA Sushi cools down hip Midtowners with a selection of sweet treats. Cinnamon tempura ice cream pleases with lightly battered cinnamon swirl ice cream that is flash fried and finished with a chocolate-raspberry glaze. Or try the Sweet Mochi Trio -- a traditional Japanese dessert with mango, strawberry and vanilla ice creams wrapped in sweet rice cake and garnished with sliced kiwi and strawberries. (1080 Peachtree Street at 1010 Midtown; 404-267-0114)

Jump on the excuse of National Ice Cream Month to stop in at the new Morelli's Gourmet Ice Cream & Desserts in the Edgewood Shopping District. Hang out at the sundae and milkshakes bars and try signature shakes, smoothies and frappés as well as ice cream, gelato and sorbet flavors that change daily. Daily flavors are posted on Twitter (@morellis). Go big and buy pints, quarts or an ice cream cake to take home for extended celebrating! (1220 Caroline Street; 404-584-2500; original Morelli's is located in East Atlanta at 749 Moreland Avenue, SE, Suite B-102; 404-622-0210.)

Double Zero has one hot oven . . . and also some pretty cool gelato. High Road Craft Ice Cream & Sorbet turns out the gelato and sorbet for this new Italian restaurant and pizzeria in Sandy Springs. Flavors include strawberry balsamic, limoncello and Bellini sorbetti and fior di latte, Nutella, pistacio and terroir espresso gelati.

Boozy Pops top off a hot afternoon or evening at Rooftop 866 above the Renaissance Atlanta Midtown Hotel. The $3 cocktail/dessert combo comes in flavors such as basil peach margarita, mojito, pineapple mango rum, Bloody Mary and blueberry limoncello. Don't miss the Boozy Pop Tweet-Up on Sunday, July 10 from 5 - 7 p.m., hosted by one of Midtown's most fabulous tweeps Shelbi Saine (@MidtownMile) and yours truly, Melissa Libby & Associates (@AtlantaDish)! The rooftop bar and lounge is open daily from 6 p.m. - 1 a.m., weather permitting. (866 West Peachtree Street, NW; 678-412-2402)



MONDAY NIGHT FOOTBALL? SORT OF . . . ATKINS PARK TAVERN AND SWEETWATER BREWERY TEAM UP FOR A MONDAY NIGHT PLAYSTATION FOOTBALL TOURNAMENT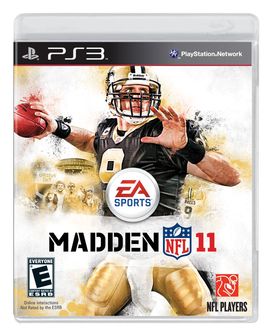 Atkins Park Tavern in Virginia Highland and SweetWater Brewing Company are kicking off a Monday Night PlayStation Football Tournament on Madden 2011! Showtime is every Monday night at 8:30 p.m. and runs until someone wins the three-minute-quarter/bracket-style format. Free entry!

There's nothing to lose, and you might win SweetWater Brewery tour passes, SweetWater gear and house cash to Atkins Park Tavern.

Atkins Park Tavern - Virginia Highland: 794 N Highland Ave, 404- 876-7249.
CATCH THE WHITE OAK PASTURES ONLINE CHICKEN SALE BEFORE IT FLIES THE COOP
Flying the coop is merely an expression here, because Georgia-raised White Oak Pastures chickens live an organic, free-range lifestyle.

Until July 27, you can purchase their free-range chicken for $1.99 per pound, regularly $3.99 per pound, through the farm's online store.

Each 3.5-pound bird (whole and frozen) is now $7.96 each instead of the usual $15.96 per bird!

White Oak Pastures meets the Humane Farm Animal Care Program standards, which include a nutritious diet without antibiotics or hormones, animals raised with shelter, resting areas, sufficient space and the ability to engage in natural behaviors.
YELPER TAKES TRAIN TO THE FEED STORE IN COLLEGE PARK


Doesn't this sound so Mayberry RFD or NYC? Yelper Christy R. suggests bypassing Atlanta traffic by taking the MARTA train to College Park station, disembarking and taking a very short stroll down the street to The Feed Store. Will you work off the fried chicken with Coca-Cola baked beans and mac-n-cheese? Who cares.
I'm neglecting one star only because of the location - College Park isn't exactly the closest dining option available but the food was great!
I, in an effort to avoid the inevitable afternoon traffic, took the Marta train down to College Park. Great news is that The Feed Store is steps from the station! Couldn't have been easier.
I had the Fried Chicken with Coca-Cola baked beans & Mac-n-Cheese - Delicioso! At first poke, the chicken was exploding with natural juices...Talk about moist! The baked beans were to die for & the mac-n-cheese was the perfect sidekick. The entree itself lacked salt but if their attempt is to keep cholesterol down, then I approve. My dinning companion had the Braised Short Ribs - a heavenly dish as well.
This newly renovated restaurant came to be after the owner let his old, beat up feed store grow into cobwebs & mold creating an opportunity for his daughter to throw some money at the problem. A pretty penny and a few tables later, and viola - a semi-upscale Southern Food dine-in love was born.
I recommend this to any yelper who can brave the trek down as it is worth the mileage!


The Feed Store: 3841 Main Street, College Park; 404-209-7979.
EAT IT AND TWEEP: THE BEER GURU IS YOUR GO-TO ATLANTA BREW GUY
Ron Smith is on a mission to spread the word about great beer in Atlanta and far beyond. Easy enough in this Tweetable world. Latch onto his finds on Twitter (@BeerGuruATL). If you're already sitting down, beer/stout/ale in hand, twist open his blog for more worthy brews, destinations, reads and beer info.

Sample Tweet: If you like wild funky ales, check out my latest #blog #article on Wild Ales at http://t.co/ChWvSVZ Cheers! #beer #ale #Atlanta
Looking for the latest restaurant opening, weekly wine tastings and drink specials, or other culinary happenings? Whatever makes your mouth water, Melissa Libby & Associates will point you in the right direction. Our monthly calendar, blog, flickr, Facebook page and Twitter feed will keep you up-to-date on new and ongoing restaurant events around Atlanta.
Melissa Libby & Associates is an Atlanta-based public relations firm specializing in the restaurant, retail and hospitality industries.