BYE-BYE BROWN BAG, HELLO MARKET STREET CAFÉ -- NOW OPEN IN PROMINENCE IN BUCKHEAD
Protein bar breakfast, PBJ lunch. Again. Feed morning and midday ho-hums to the shredder, Sterling Spoon Culinary Management's Market Street Café is now open in Prominence in Buckhead. This new restaurant provides the convenience of a corporate café with the welcoming feel of a neighborhood eatery. Open Monday through Friday from 7:30 a.m. to 3 p.m., Market Street Café offers classic café favorites that are made fresh daily. Timely service and value pricing are as key as the fresh, quality ingredients that go into each selection. The Café also serves as a private event space for the building -- handy to know if you're the one planning the department social or meeting. All major credit cards are accepted. Parking, which is complimentary for the first two hours, is available in the deck attached to the building.

Sterling Hospitality is the parent company of Aqua blue, Aqua blue Catered Events, Marlow's Tavern and Sterling Spoon Culinary Management. Sterling Spoon Culinary Management owns and operates public and private corporate cafés throughout Georgia such as Bistro 191 and Market Street Café.

Market Street Café: 3475 Piedmont Road; 404-816-4911.
SPRIG HOSTS ATLANTA'S TABLE SUPPER CLUB ON JUNE 14
Green markets are addicting. Equally so is dining at restaurants that shop at green markets for all those fresh, locally grown, raised or produced ingredients. These visions elude some Atlantans, as they wonder where they'll get food for their next meal. Atlanta's Table Supper Club addresses green cravings and caring for those in need as Sprig restaurant hosts the monthly fundraising event on Tuesday, June 14. On that night, 20 percent of each table's tab goes to Atlanta's Table, a project of the Atlanta Community Food Bank. Atlanta's Table Supper Club events take place on the second Tuesday of each month at the city's "hottest" restaurants. Find out more or sign up for monthly newsletters at www.acfb.org.

Sprig: 2860 LaVista Road near Oak Grove in Decatur; 404-248-9700.
USE YOUR Starwood Preferred Guest OR BUSINESS Credit cardS TO SAVE 25 PERCENT AT SPICE MARKET STARTING JUNE 15
Culinary Concepts invites you to savor the flavors of Chef Jean-Georges Vongerichten and save 25 percent on food purchases at participating eateries, including Spice Market in the W Atlanta-Midtown. Parties of 12 or fewer can take advantage of this offer and enjoy international tastes and innovative dishes from June 15 through September 15, 2011. The offer applies to meal purchases only (excludes alcohol, beverages, tax and tip), is not valid for private party meals and may not be combined with other offers or promotions. Meal purchases must be fully charged to a Starwood Preferred Guest Credit Card or a Starwood Preferred Guest Business Credit Card.
Spice Market: In the W Atlanta-Midtown, 188 14th Street, NE; 404-724-2550.
WHAT IF YOU WERE ALONE AND RECOVERING FROM A LIFE-CHANGING ACCIDENT? SOMEONE IS, AND YOU CAN HELP TWO WAYS WITH RAY'S AT KILLER CREEK
On Friday, June 17, the Ray's at Killer Creek staff is holding a raffle for a set of MP-52 irons (3-PW), a JPX-800 driver and an Aerolite stand bag with a total value of $1300 -- all donated by Mizuno. Money raised will go to help Primus Sanders. His story? On April 17, Sanders, a six-year employee in the Ray's at Killer Creek family, experienced a tragic, non-work-related fall that left him in a wheelchair and recovering at Atlanta's Shepherd Center. With no immediate family to help him as he rehabilitates from this life-changing accident, Sanders' Ray's at Killer Creek family has taken on the responsibility of supporting him until he heals enough to support himself. Purchasing raffle tickets from a Ray's at Killer Creek manager is one way to help -- $10 each or three for $20. Another is to let restaurant employees wash summer dust and dirt off your car on Saturday, June 25. The carwash will be held at Ray's at Killer Creek from 11 a.m. - 3 p.m. Located on Mansell Road just west of GA 400, the restaurant is on the Saturday errand route for those in the Alpharetta/Roswell area.



Ray's at Killer Creek: 1700 Mansell Road, Alpharetta; 770-649-0064.
STUFF YOUR FACE(BOOK) WITH RA SUSHI FOR AN INTERNATIONAL SUSHI DAY SPECIAL ON JUNE 18
Keep close tabs on RA Sushi's Facebook page this week. International Sushi Day is Saturday, June 18, and the hip Midtown restaurant and bar will be posting a special deal for the day.

As long as you're reeled into their Facebook page, go ahead and sign up for "The Hook-Up" newsletter so you can stay ahead of the game on menu and bar specials and promotions.

RA Sushi: 1080 Peachtree Street at 1010 Midtown; 404-267-0114.
SLOW FOOD ICE CREAM SOCIAL IS JUNE 18 AT THE PEACHTREE ROAD FARMERS MARKET! EAT FAST BEFORE IT MELTS AWAY AND DON'T FORGET YOUR SPOON
Give vanilla the cold shoulder. Atlanta pro and amateur chefs are ready to scoop you out of your Neapolitan comfort zone with homemade ice cream at the Slow Food Atlanta Old-Fashioned Ice Cream Social. This fifth-annual fundraiser is on Saturday, June 18 at the Peachtree Road Farmers Market. Even in the heat, brain freeze is a given when Slow Foodies and ice cream junkies spoon their way through dozens of flavors from 12:30 - 2 p.m. These creams and sorbets use local and natural ingredients that you can pronounce! How cool is that? Taste churned sensations by home cooks and by chefs from Spice Market, Morelli's Gourmet Ice Cream & Desserts and more. Note your favorites so you can vote for the best in a variety of categories. Event tickets are $15 each (children ages 5-10 are $5 and children under five are free) and cover a taste of each flavor and a ballot. Proceeds benefit the Atlanta Chapter of Slow Food International and the Peachtree Road Farmers Market.

Spoons don't melt and disappear. Bring one from home or purchase a compostable spoon for $1 at the social. Attendance is limited, and tickets are available online. Rain location: inside The Cathedral of St. Philip.

Peachtree Road Farmers Market: The Cathedral of St. Philip, 2744 Peachtree Road, NW.
FATHER'S DAY IS JUNE 19 -- DON'T "PUTTS" AROUND; MAKE PLANS TODAY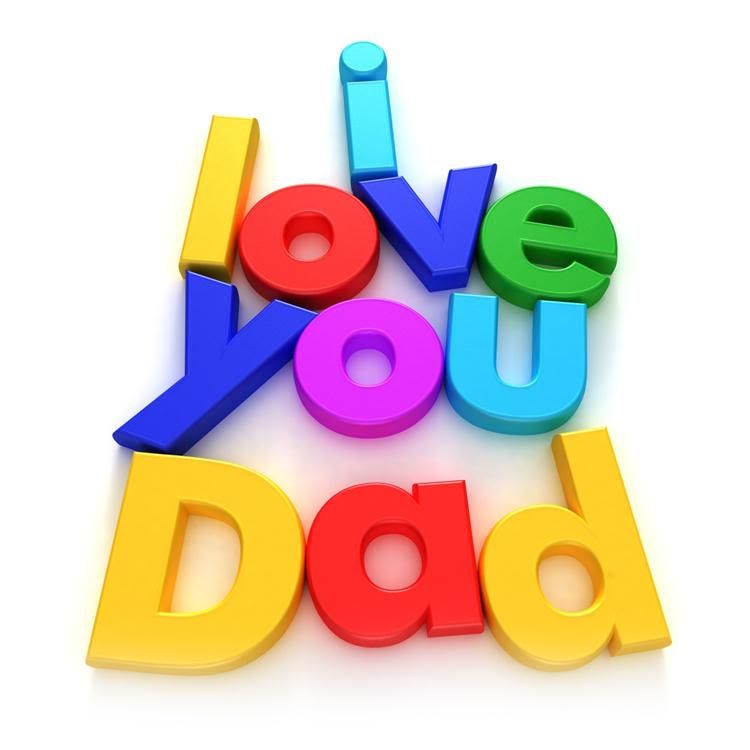 Psst. Is Dad out on the links? Great! He won't see you hit the link to our list of Father's Day specials. Some last a day, some are good all week -- all are straight shots to honoring dad and spending time together!
"Uncle's Day" it's not, but just to show there are no hard feelings, Uncle Julio's Fine Mexican Food has named a plate for dad.

The Father's Day Plato de Padre will be available June 13 - 20 for $29.95.

The platter loads up on chicken or beef fajitas, three shrimp brochette, a half rack of ribs, guac, pico de gallo, fresh flour tortillas, rice and beans.

From margaritas to cold beer, Uncle Julio's carries Dad's favorites.

(In Buckhead at 1860 Peachtree Road, NW; 404-350-6767.

In Sandy Springs at 1140 Hammond Drive, NE; 678-736-8260.)


Aqua blue is offering a Father's Day dinner that is sure to please. Dads can pick from two delicious options: Aqua blue's surf & turf plate for $25 or a $35 prix fixe menu. Both options include a combination of New York strip and lobster dishes along with an array of other tasty menu items. Reservations are recommended and can be made by calling 770-643-8886. The restaurant is open from 4 p.m. to 10 p.m. on Father's Day. (1564 Holcomb Bridge Road in Roswell.)
SUMMER IN THE CITY - A NIGHT OF EPICUREAN DELIGHTS WILL BENEFIT SHEPHERD CENTER'S MILITARY PATIENT AND ADOLESCENT PATIENT PROGRAMS
Hats off to the men and women of our military and to Shepherd Center for providing the procedures and care they need to get back on their feet after sustaining injuries. On Wednesday, June 22, gather at Greystone in historic Piedmont Park to help their cause at Summer in the City - A Night of Epicurean Delights. The 6:30 - 9:30 p.m. event is presented by the Shepherd Center Society and Co-Chairs Gena Bryant and Alden Potts. The fundraiser features fine food from Aria, JCT. Kitchen and other acclaimed restaurants, star wine pairings from partner National Distributing Company, plus live music and a shopper's delight auction. The event benefits the Shepherd Center's Military Patient Program and its Adolescent Patient Program. Tickets are $80 each with sponsorships beginning at $250 per couple.
Complimentary valet parking is available in the SAGE parking facility accessed by Worcester off Monroe Drive.

CHOCOLATE! 2011 MOVES ANNUAL CYSTIC FIBROSIS FUNDRAISER TO MIDTOWN ON JUNE 23
Oozing more chocolaty goodness than ever, Chocolate! 2011 celebrates its 11th year as a major annual fundraiser for the Cystic Fibrosis Foundation (CFF) on Thursday, June 23 from 6 - 10 p.m. at Opera in Midtown. Presenting sponsor SparkQuest and Atlanta's top bakers, chefs, vintners and caterers have more rich bites planned than Forest Gump has in his chocolate box! We can't wait to see what chefs from Woodfire Grill and Briza have up their sleeves -- and what specialty drink tastings, chocolate lagers and chocolate cappuccinos are going down. Along with tapas and all-you-can-eat chocolate treats, a silent auction and music by DJ McCracken featuring American Idol's Paris Bennett will entertain guests. This unique Atlanta event has raised more than $600,000 for CFF over the last 10 years. Tickets: $75 in advance, $85 at the door and an exclusive VIP experience is available for $125.
Opera Nightclub:

1150 Crescent Avenue at Peachtree Street.
GET DINNER AND A SHOW WITH A CHARITABLE TWIST FOR DAD'S GARAGE
Yes, it's tried and true, but ye olde date night tradition of dinner and a show can get a little humdrum if you don't watch out. Skip the movie popcorn this time for some finer eats and funnier things to watch. To mix up your routine for a charitable cause, head to Inman Park on Thursday, June 23 for a benefit for Dad's Garage at Sauced. It's easy -- just make a reservation to dine at Sauced that night between 5:30 and 10 p.m., and all proceeds will go to the popular Atlanta non-profit theatre company!
After dinner, be sure to head over to Dad's Garage for a show at either 8 or 10:30 p.m., because you'll have a coupon for half-off tickets in hand just for dining at Sauced! For more information, please visit the fundraiser's Facebook event page.
WE WARNED YOU! THE KILLER TOMATOES ARE RIPENING ON THEIR VINES AND PREPARING TO ATTACK AT JCT. KITCHEN & BAR ON JULY 17
In patio pots, in garden beds and in sustainable farm fields across the Southeast, Better Boys, Romas, Heirlooms and their fruitful genre are growing, plumping, preparing to ripen and yield to plucking from their vines. Tomato forces roll into JCT. Kitchen & Bar on Sunday, July 17 to meet their match: the crafty minds, sharp knives and skilled spoons of Atlanta chefs and mixologists. Lucky you that you can witness the onslaught at 1 p.m. and relish the outcome through 5 p.m. There will be no tomato-fortified drink or dish left standing when the battle is over. Big Boy JCT. Executive Chef/Owner Ford Fry is behind the showdown, hosting more than 40 of the Southeast's best chefs, farmers and mixologists to join forces to benefit Georgia Organics. The Spazmatics and local chef band Five Bone Rack will provide the live-music soundtrack to this summer epic.
Cost is $55 per person for Georgia Organics members and $60 for non-members ($70 for last-minute tickets). Purchase tickets online. For more information, visit the festival's Facebook page.

JCT. Kitchen & Bar: In Atlanta's Westside Urban Market at 1198 Howell Mill Road, Suite 18; 404-355-2252.
BEAT SUMMER'S HEAT. SOAK UP THE NEW COCKTAIL MENU AT WOODFIRE GRILL
Temps are up outside, but Woodfire Grill's new cocktail menu works better than AC at upping the chill factor. Go classic or go wild and try the new seasonal cocktails such as Champagne Cocktail with Pernod; Bitter End that contrasts Goslings rum, Aperol, Cocchi Americano and Peychaud's bitters; Portland Spitfire adds citrus flavors to Ransom gin and Dolin dry vermouth; The Nicky Q is a pirate's prize of Captain Morgan's rum, tart cherry liqueur, Cointreau, lime and more; The 51' Doolin brings together Rittenhouse rye, Jim Beam bourbon, Jack Daniel's whiskey, Cherry Heering and other ingredients. Other enticing concoctions include Farmer's Daughter, Dr. Ernest's Romanian Dragon Tonic, The Napier, New Amsterdam, Peruvian Kiss and The Three Amigos. Feeling lucky? Order Bartender's Choice, choose "white" or "brown" and let them craft a cocktail for you. Most cocktails are $10-$11. There's enough variety on the menu to keep your glass sweaty and your throat cool all summer!
Woodfire Grill:

1782 Cheshire Bridge Road; 404-347-9055.

YELPER STEPS BACK TO THE 70S AND SOUTHERN FOOD AT THE COLONNADE ON CHESHIRE BRIDGE
Groovy! Yelper Tom C. conquers two bucket list ventures at once: stepping back in time to the 70s and digging pure Southern hospitality and food. Hmm, after fueling up on bone-sticking Southern fare at The Colonnade, do you go pole dancing next door to work off the calories?
Want good Southern cooking?
Then go to the seediest section of Chesire Bridge Rd and amidst the strip clubs, sex shops, and "massage" places is a good southern food restaurant The Colonnade. The restaurant seems like the odd ball out in the area especially with the saturation of strip clubs and sex shops. What's funny is the majority of customers at the Colonnade are senior citizens and conservative southern families dining here (or they looked like they were). So they must be hitting up the strip clubs afterwards for dessert. YEA!!! GRANNY! GET LOW!!! WALLY WORLD!!! LOL
Anyways, the Colonnade has good southern food. I would describe it as eating a good home cooked meal by your mom. I was really impressed with how they were able to maintain quality food even with the volume of people dining in.
With a group of friends we had short rib, country fried steak, country fried chicken and salmon croquettes. The short rib dish was soooo tender! It fell off the bone! Country Fried Steak tasted salty on the first bite and saltier thereafter, so watch out there. Country Fried Chicken is good and is what all southern fried chicken should taste like. They only give you two salmon croquette patties and I wish they gave more!
The sides we had were mac n cheese, fried okra, corn stew, and bean of the day. They were good but not extraordinary.
The service is decent and did the job. The host was friendly and accommodating. We had two little kids and the host was helpful in getting booster seats and providing Southern Hospitality. Not a bad place for Southern Cooking.
Oh yea....with the senior citizens and the décor at the restaurant, I felt like I was in the 70s. So if you want to eat good southern food, time travel back to the 70s and afterwards watch human acrobatics on poles or watch a shoe show for stilettos, then come here ;-)
The Colonnade: 1879 Cheshire Bridge Road, NE; 404-874-5642.
EAT IT AND TWEEP: GO WHERE THE ACTION IS ON TASTE & TOUR OF CHESHIRE BRIDGE
Cheshire Bridge Road has taken a lot of rap over the years, which only adds to its quirky edge. Where else in Atlanta can you find fabulous food, antique stores, boutiques and strip clubs without making any turns? Learn more about the road's colorful history and colorful offerings by taking the Taste & Tour of Cheshire Bridge from 5 - 10 p.m. on Wednesday and Thursday, July 20 and 21. Ticket prices are $15 per person per day or $25 per person for both days until July 1; after July 1, they're $20 and $35 respectively. Follow the event on Twitter (@tourofCB) for timely info.
Sample Tweet: We have sponsorship opportunities for this year's Taste & Tour. If you want to wrap a trolley with your business's sign, let me know!
Looking for the latest restaurant opening, weekly wine tastings and drink specials, or other culinary happenings? Whatever makes your mouth water, Melissa Libby & Associates will point you in the right direction. Our monthly calendar, blog, flickr, Facebook page and Twitter feed will keep you up-to-date on new and ongoing restaurant events around Atlanta.
Melissa Libby & Associates is an Atlanta-based public relations firm specializing in the restaurant, retail and hospitality industries.