Make Some New Year's Resolutions!
Here are eight mentoring resolutions you might want to consider this year.
1. Reconnect with past mentors who made a difference in your life and thank them for the wisdom that they shared with you. Let them know you are thinking about them and how what you learned from them is making a difference for you.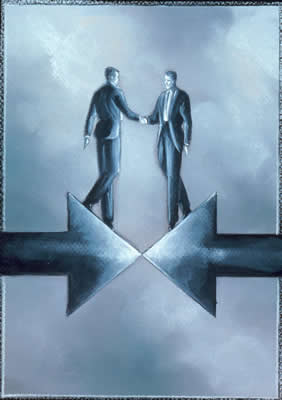 "Chandra, I am calling to let you know that I thought of you yesterday. I was in a meeting, and instead of sitting back and just listening, I stepped right in, summarized what I was hearing and put the question that nobody was asking right on the table. Say, you should have heard how engaged they were. It changed the whole tone of the meeting. And afterwards, everyone thanked me. I never would have had the courage to do that without you. I heard your voice in my head saying, 'what are you waiting for? Just do it! "
2. Raise the bar on your own mentoring practice. Whether you are a mentor or a mentee, it takes more than good intention to be a good mentoring partner. Mentoring isn't something you do out of your back pocket. It is a competency you can learn with time, willingness, experience and training. If you are an organizational leader you need to raise the bar on mentoring practice throughout your organization by setting the example.
What mentoring skill, competency or practice do you need to get better at during this coming year?
3. Keep a mentoring journal. Making journal entries will help you stayed focused on the work of mentoring. The world goes on in between mentoring conversations, and it is easy to get distracted. When you make regular time to write in a journal, it creates a continuous placeholder for where you are in the relationship. You may find, like so many of mentors and mentees we talk with, that including factual material (such as notes capturing the content of the conversation), reactions, feelings, and process notes will enrich your mentoring conversations and help you track your progress in achieving mentoring learning goals.
How are you keeping track of where you are in your relationship?
4. Stay in conversation. We are all so busy these days that we seem to be in a constant chase of time. Don't let your mentoring interactions get reduced to transactions. Mentoring conversations are conversations of connection and they take time.
Think about the best conversation you've ever had. Are your mentoring interactions merely transactional or do you truly engage in robust and meaningful conversations?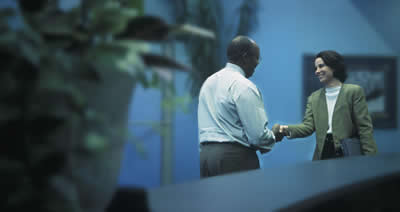 5. Set two development goals for yourself. We set goals for everything else we are doing these days - career goals, professional development goals, personal goals, staff development goals, faculty development goals, but, what about setting goals to develop in our roles as mentors and mentees? Surely there are some things we need to learn to get better at.
Henri told us that he was excited to be a mentor and had lots of things to share but he really wasn't a very good listener. He consciously decided to use mentoring as an opportunity to work on his listening skills and was going to use his journal and feedback from his mentee to make sure that he stayed on track.
6. Make it a habit to keep learning about mentoring and current best practices. More and more is being written about mentoring, especially in regard to virtual mentoring and adult learning. Learning about best practices can only help you improve and get better results from your efforts. For example, you can sign up for mentoring newsletters, such as Mike the Mentor's Mentoring for Change newsletter, and become a member of the Peer Resources Network and gain access to the largest and most comprehensive peer, coach and mentor database in the world.
When was the last time you read an article about mentoring?
How recently have you participated in a mentoring workshop?
What online mentoring communities are you part of?
What mentoring blogs

do you regularly visit?
7. Look for opportunities to bring mentoring into your organization. If you are an organizational leader, think about ways you can support informal as well as formal mentoring in your organization so that everyone has the knowledge that will help them engage productively in mentoring. Consider individual, group, virtual and reverse mentoring. Leaders need to be available to mentor and talk up the value of mentoring.
In what ways are your leaders supporting time for mentoring?
Is your organization a continuum of providing mentoring training and educational opportunities so that mentors and mentees can make the most of their mentoring experiences?
8. Volunteer to be a mentor in your community. There is no shortage of opportunity when it comes to helping others live a better a life. Use the skills you've honed in developing yourself as a mentor and participate in a local program to give back to your community. For example, Phoenix Youth at Risk, like many other nonprofits, has a number of structured mentoring programs that focuses on helping at-risk and homeless children and teens. Find a mentoring opportunity or locate a Mentoring Partnership near you.