Foundation Facts


August 2012


Well, vacations are over, and the kids are back in school! This means that Bar Foundation staff are tweaking the Mock Trial so that it can be posted online. We are also preparing to celebrate Constitution Day. We always look forward to working with dedicated educators all across Nebraska during the school year.

On August 30, the Media Subcommittee of the PEOPLE Committee is hosting a Media and Appellate Court Roundtable here at the Hruska Center. So, it is evident that both subcommittees, Media and Law-Related Education (LRE) are engaged and active.

Next comes the annual Legacy of Liberty Breakfast. In its 10th season, this free breakfast will be on October 25, at the Embassy Suites - La Vista, beginning at
7:45 a.m. Watch for an emailed invitation in the near future.

Until next time, I wish you a happy Labor Day weekend!


Cordially,

Doris

Executive Director

Law Day Job Shadowing and Media Relations Showcased in
St. Louis


Featured at National Conference of Chief Justices



Janet Bancroft and Doris Huffman are interviewed for podcast by National Center for State Courts' videographer

On July 24, Nebraska Supreme Court Public Information Officer Janet Bancroft and I exhibited materials highlighting projects of the LRE Subcommittee and the Media Subcommittee of the Foundation's PEOPLE Committee. The setting was the Civics Education Fair organized by the National Center for State Courts at the National Conference of Chief Justices and State Court Administrators Annual Meeting in St. Louis.

At a seminar preceding the Fair, West Virginia State Court Administrator Steven Canterbury remarked, "We will lose the Democracy if we don't have people educated in how democracy works." He continued, "We can either wait around to see if things change, or we can just get in and try to do our part...."

A dozen state organizations and a few private civics education programs were invited to participate in the Fair. Its purpose was to show a variety of outreach programs that courts around the country can offer in their own states without having to "reinvent the wheel."

The Fair was also organized to encourage partnerships between state courts and education organizations such as the Bar Foundation. In Nebraska, the Supreme Court and the Bar Foundation cooperate to offer programming in observation of Law Day and Constitution Day.

Donate to the Foundation!
Contribute quickly and easily through the Bar Foundation's Website. Give a general gift, a Legacy of Liberty gift, or leave a bequest. The Bar Foundation is a 501(c)(3) organization, and contributions may be deductible as allowed by law.

McGrath North Scholarship Winner Describes Student Leadership Conference as "Life Changing"
Scholarship Won in Conjunction with Law Day Essay Contest
Justice William B. Cassel recognizes Grace Carhart for Essay Contest achievement
Story by Grace Carhart, Senior at Bloomfield High School
This summer was a special one for me. Many opportunities that I never even dreamed of ended up presenting themselves to me, probably the most unexpected being the chance of a lifetime: attending the National Student Leadership Conference for Journalism and Mass Communication in San Francisco, California.
On somewhat of a whim, I entered the 2012 Nebraska State Bar Foundation law day essay contest and ended up winning for the junior division. Upon attending the luncheon in Lincoln, the surprise didn't stop; my name was called for the scholarship to the NSLC. Earlier in the summer I had gotten information about this conference and had only dreamed of attending the Journalism and Mass Communication summit at University of California Berkeley. Finding out that I could go? It was life changing.
Now, as I write this while here at Berkeley, there is no place that I'd rather be. This experience is so incredible; I will never be the same after all that I've gone through here. The friends that I've made will be friends for life, the lessons I've learned about college, time management, interpersonal relations, and my hopeful career as a journalist will be with me forever. I could never have learned this much and had this much fun anywhere else, and I am so thankful for this experience that I cannot even begin to express my gratitude towards the NSLC program and towards McGrath North Mullin and Kratz for their generous scholarship. This truly has been the experience of a lifetime. As someone who wants to move into the incredibly competitive world of journalism, this kind of conference could be the deciding factor of my career. The people here take writing, editing, and everything else that the broad scope of mass communications entails very seriously. My class, Digital Photography, has taught me so much in just a few classes. I look back on my week and find it hard to believe how much more I know now than I did. Words like aperture and f-stop were completely foreign to me before; now they're just part of my language.
Because of this conference, I'm just beginning to realize that there is so much that I have left to learn about journalism, photography, and writing, and I cannot wait to begin my journey of a lifetime. Thank you would never be enough to express how grateful I am to the Nebraska State Bar Foundation, McGrath North Mullin and Kratz, the NSLC, and to my teachers, friends, and family for being with me every step of the way.
National Student Leadership Conference
Post Script
Grace has accepted an invitation from the Bar Foundation's Media Subcommittee of the PEOPLE Committee to participate in the August 30 Media and Appellate Court Roundtable in Lincoln. This educational experience will give Grace an opportunity to gain insight into ways journalists can best cover the news coming from the Nebraska Supreme Court and the Court of Appeals. See story below.
Media and Appellate Court Roundtable
At Bar Foundation on Afternoon of August 30
The Media Subcommittee of the PEOPLE Committee is sponsoring a roundtable for journalists on Thursday afternoon, August 30, for 2:00 to 4:00 p.m. at the Roman L. Hruska Center in Lincoln.
The discussion is intended to be casual in nature and include the following topics:
Justice William B. Cassel - How to Dissect an Appellate Opinion
Judge Richard D. Sievers - Appeal from the Court of Appeals to the Supreme Court
Lanet Asmussen - Public Records Through the Clerk's Office
Janet Bancroft - Appellate Information on the Web Site
Judge Todd Hutton will be the discussion leader for the judges, and Kevin O'Hanlon,
Lincoln Journal Star
, will serve as discussion leader for the media. Judge Hutton is the Chair of the Media Subcommittee and has coordinated numerous training sessions around the state.
2012 Mock Trial Case Posts to Web on August 30

Voting Rights Case Presents Criminal Problem


Bright and early (5:00 a.m.) on Thursday, August 30, the 2012 Mock Trial case will be posted to the
Bar Foundation's website.
Invitation letters to teachers have been sent this week; they are able to complete an online application to register for this year's competition.
Regional competitions are taking place between October 1 and November 21. The High School Mock Trial State Championship will be in Omaha on December 4 and 5 at the Roman L. Hruska U.S. Courthouse. The annual Mock Trial Banquet is sponsored by Creighton University and will take place on the evening of December 4 at Omaha Embassy Suites - Downtown/Old Market.
NE Court of Appeals to Be in Session at Peru State
Welcomes Area High School Students on Sept. 13


High schools within a one-hour driving radius from Peru are being invited to bring students to the college on September 13 to observe the Nebraska Court of Appeals in session. Schools will be able to choose to participate either in the morning or afternoon. The activity is coordinated by Chief Judge Everett O. Inbody with assistance from the Peru State Office of Admissions. The Bar Foundation is also promoting this unique law-related education opportunity through its Law and Learning newsletter.
More than 700 Grand Island H.S. Students on Board for Constitution Day Program
2012 Commemorates 225th Anniversary of Signing


Grand Island High School Principal Jeff Gilbertson says that between 700 and 1,100 sophomores and juniors will pack the school auditorium to hear Nebraska Secretary of State John Gale discuss the amendments to the Constitution that have extended voting privileges to previously disenfranchised groups in the United States. The program begins at 10:00 a.m., Central Time, on Monday, September 17. This date marks the 225th anniversary of the signing of the Constitution.

Principal Gilbertson will introduce Justice William Connolly, Nebraska Supreme Court, who will in turn introduce Secretary Gale. The program is being streamed live via the Internet with assistance from Educational Service Unit 10 in Kearney. Secretary Gale will answer questions that have been previously submitted by students and teachers.

Following the program, Justice Connolly and Secretary Gale will meet for a Constitution Day luncheon with members of the Hall County Bar Association. Hall County is a part of the Supreme Court District Justice Connolly serves.

The Bar Foundation has prepared resources for the classroom teachers at all grade levels to use in conducting a Constitution Day lesson
Nebraska Secures Citizens Not Spectators Grant
Center for Civic Education Program Promotes Voter Education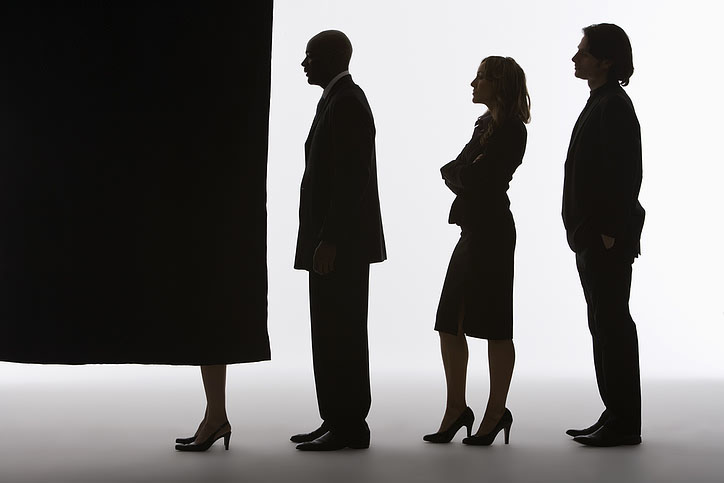 Pam Hastings Carrier, State Coordinator for We the People: The Citizen and the Constitution, has announced a grant from the Center for Civic Education to promote its Citizens, Not Spectators voter education program.
Through the grant, ten teachers must agree to use all three lessons at their grade level and complete certain reports in return for their school's obtaining $300 to be spent on civic education materials. There are to be at least three upper elementary level teachers; three middle school teachers; and three high school teachers participating in the grant-funded project.
The teacher-tested voter education curriculum is available online and may be accessed by teachers if they participate in the grant program or not.
Hastings Carrier is working in cooperation with the office of Secretary of State John Gale on this project and is contributing further to the Bar Foundation's 2012 LRE theme, "Democracy and the Duty to Vote."
Legacy of Liberty Breakfast Is October 25
Mark Your Calendar

I hope you are planning to attend the 10th annual Legacy of Liberty Breakfast at Embassy Suites - La Vista. The hour is early, 7:45 a.m., so be sure to set your alarm, too!
At the complimentary breakfast, the new class of Foundation Fellows will be announced, you will learn about new developments with the LRE and Media subcommittees of the PEOPLE Committee, and you will hear about plans for celebrating the 50th Anniversary of the Bar Foundation!
Additional information will be coming soon.
Fellows Dinner - April 12, 2013
Preservation Hall Jazz Band at the Holland Center


I hope you are also making plans to attend the 2013 Annual Fellows Dinner. We are pleased to announce that it will be on Friday, April 12, at the Holland Performing Arts Center in Omaha. Following the dinner, where we will recognize new Fellows and award winners, we will enjoy the New Orleans beat of the famous Preservation Jazz Band. This will be a "swinging" way to begin a year of celebrating the 50th Anniversary of the Bar Foundation.
About the Foundation's Programs

If you have questions about the Foundation's programs of Law-Related Education, please contact me at

doris@nebarfnd.org

1-800-773-5396 or 402-475-1042.

Nebraska State Bar Foundation
635 S. 14th Street, Suite 120
Lincoln, Nebraska 68508
Nebraska State Bar Foundation