Foundation Facts


June 2012


With temperatures in the triple digits, we must be into those "lazy, hazy, crazy days of summer." I hope you have some vacation days planned when you can just relax by the pool or get in a few rounds of golf.

Here at the Bar Foundation, activities seem to not take a vacation. We are busy preparing for the upcoming board meeting, working with the Mock Trial Case Committee on writing the 2012 "criminal" problem, planning for the annual Constitution Day celebration on September 17, and looking forward to the Legacy of Liberty Breakfast on October 25.

In the meantime, let us be sure to celebrate our independence on the Fourth of July!

Cordially,

Doris

Give to Lincoln Day Nets Funds for NE Constitutional Scholars




Dollars to Send WTP Championship Team to Nationals

A Lincoln East We the People team member who was among Nebraska representatives at WTP Nationals in May 2012


On May 17, Foundation Fellows contributed $1,540 to the "Send a Nebraska Scholar to Washington, DC" Fund. Through a proportional share of the Lincoln Community Foundation's $200,000 challenge match pool, $233 was added to Fellows' donations.

We the People State (WTP) Coordinator Pam Hastings Carrier says these contributions will assist the top team, with as many as 25 members, make the trip to the national competition held annually in Washington, DC. Due to a We the People lottery this year, Nebraska was able to send both its first-place team, Lincoln East, and the second-place team, Lincoln Southeast, to the national competition.

Hastings Carrier thanks all of who generously gave to send some very talented and hard-working students to represent Nebraska at the 2013 WTP National Championship.

Donate to the Foundation!
Contribute quickly and easily through the Bar Foundation's Website. Give a general gift, a Legacy of Liberty gift, or leave a bequest. The Bar Foundation is a 501(c)(3) organization, and contributions may be deductible as allowed by law.

Law Day Essay Contest Winners Make Suggestions for Increasing Voter Turnout
Unique Ideas Expressed
Students' remedies for increasing voter turnout ranged from using online technology to making Election Day fall on a Saturday or Sunday. One student suggested making the registration process easier, while another said voter turnout should not be increased until current voters better understand the issues.
Essay Contest winners recognized at the 13th Annual Law Day Essay Contest Luncheon held at NET Studios in Lincoln were
Grade 9 Julianna Curley Marian High School, Omaha

Grade 10 Luciano Ramirez Lexington High School, Lexington

Grade 11 Grace Carhart Bloomfield High School, Bloomfield

Grade 12 Allie Fisher Westside High School, Omaha
Front row: Grace Carhart and Julianna Curley. Back row: Chief Justice Heavican, Luciano Ramirez, and President Kile Johnson. Allie Fisher was unable to attend the luncheon at NET Studios.


Chief Justice Mike Heavican and Foundation President Kile Johnson presented certificates and gifts to the students and their teachers. Grace Carhart was the recipient of the McGrath North Mullin & Kratz Scholarship to attend the National Student Leadership Conference this summer. She has chosen the Journalism and Mass Communications session to be offered on the University of California Berkley campus.
Nebraska Secretary of State John A. Gale partnered with the Bar Foundation and the Nebraska Supreme Court to sponsor the annual Law Day Essay Contest. Secretary Gale also organized a debate on the question of making voting in the United States mandatory. Omaha attorney Mike Nelsen and UNL College of Law Professor Eric Berger discussed the question before an audience of contest winners, their parents and teachers, and members of the legal community. The debate was made available via online streaming to classrooms around the state.
Secretary of State Gale, Professor Berger, and Mike Nelsen prepare for debate on issue of mandatory voting
Foundation and Court Staff to Exhibit Programs at National Conference
Law Day Job Shadowing and Media Relations to Be Featured
Nebraska Supreme Court Public Information Officer Janet Bancroft and I will be featuring two of our joint Nebraska Supreme Court and Bar Foundation programming efforts at the Conference of Chief Justices/Conference of State Court Administrators Annual Meeting in St. Louis in July. The meeting includes a Civic Education Fair, and this is where we will showcase the Law Day Job Shadowing program and the work of the Media Subcommittee of the Public Education Outreach Promoting Law & Equity (PEOPLE) Committee.
The purpose of the Fair is to show ways chief justices and state court administrators can support the development of partnerships between the state courts and education organizations. Bancroft applied for and received grant funding to make the St. Louis presentation possible.
Mock Trial Case Committee Is Busy Writing
Civil Problem to Have "Election" Theme
Operating with the 2012 LRE theme, "Democracy and the Duty to Vote," the Mock Trial Case Committee is already working to create this year's problem. The committee is receiving technical assistance from the Office of the Nebraska Secretary of State. The Bar Foundation thanks Secretary of State John Gale, Neal Erickson, and Gary Seacrest for their contributions to the Case Committee's task.

Committee Chair Tom Keefe says the problem will be posted on the Bar Foundation's website in late August. The regional competitions will take place between October 1 and November 21.
The High School Mock Trial State Championship will be in Omaha on December 4 and 5.
Members of the Case Committee in addition to Keefe are John Jelkin, Mike Gooch, Lory Pasold, Kristi Egger-Brown, Stephanie Hupp, and Joel Nelson. The Bar Foundation is most grateful for their contributions of time, expertise, and especially their creativity.
Secretary of State to Headline Constitution Day Celebration

Voting Rights to Be Addressed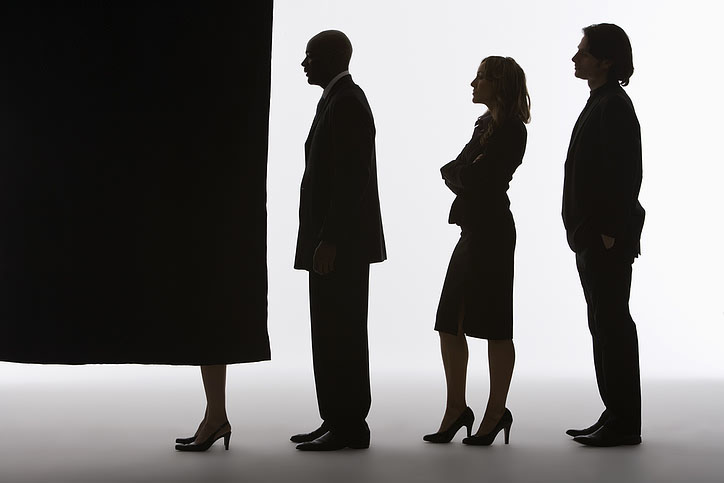 Nebraska Secretary of State John Gale will accompany Bar Foundation and Supreme Court staff representatives to a school in Greater Nebraska to celebrate Constitution Day on September 17. Secretary Gale will address the various Constitutional amendments that have broadened the population groups that have, one by one, been given the right to vote.
Foundation staff is arranging with Educational Service Units for distance delivery of interactive teleconferencing of the activity to schools seeking a Constitution Day program. Federal law makes such observations of Constitution Day mandatory for schools that receive federal funding. The Bar Foundation and the Supreme Court have, since 2006, cooperated to make such programming available.
Legacy of Liberty Breakfast Is October 25
Save the Date
Mark you calendar now and plan to attend the 10th annual Legacy of Liberty Breakfast at Embassy Suites - La Vista. The hour is early, 7:45 a.m., so be sure to set your alarm clock, too!
At the complimentary breakfast, the new class of Foundation Fellows will be announced, you will learn about new developments with the LRE and Media subcommittees of the PEOPLE Committee, and you will hear about plans for celebrating the 50th Anniversary of the Bar Foundation!
Additional information will be coming soon.
Fellows Dinner - April 12, 2013
Preservation Hall Jazz Band at the Holland Center


Even though it is months away, I want to give you a heads-up on the 2013 Annual Fellows Dinner. We are pleased to announce that it will be on Friday, April 12, at the Holland Performing Arts Center in Omaha. Following the dinner, where we will recognize new Fellows and award winners, we will enjoy the New Orleans beat of the famous Preservation Jazz Band. I hope you will plan now to attend the 50th Anniversary Fellows Dinner.
About the Foundation's Programs

If you have questions about the Foundation's programs of Law-Related Education, please contact me at

doris@nebarfnd.org

1-800-773-5396 or 402-475-1042.

Nebraska State Bar Foundation
635 S. 14th Street, Suite 120
Lincoln, Nebraska 68508
Nebraska State Bar Foundation