Foundation Facts


March 2012


Isn't it great to wake up to the sound of chirping birds rather than a buzzing alarm clock? With the bird songs as a harbinger of spring, winter 2012 will soon be a memory!

With spring comes the annual Foundation Fellows Dinner. RSVPs are being received daily, and we are looking forward to a great turnout for this year's event. To learn more about the dinner, see the related article below.

Law Day is coming up on May 1, and the Foundation is planning,

with the Nebraska Supreme Court,

two law-related education (LRE) activities in observation of this annual opportunity to celebrate our freedom. I invite you to read more about the Law Day LRE activities in the article that appears below.

Now, I hope you get out and enjoy the nice weather. AND, I hope to see you at the Fellows Dinner on March 31.

Cordially,
Doris

Three Outstanding Fellows to Be Honored at Annual Dinner




March 31 - Holland Center, Omaha


The band Jeans and Classics to perform the Music of Fleetwood Mac with Omaha Symphony

Join us for a festive night of awards and concert-going at the annual Fellows Dinner in Omaha on Saturday, March 31. The Foundation will be recognizing the outstanding careers of three Bar Foundation Fellows:

Hon. Todd J. Hutton - Public Service Award
Theodore L. "Ted" Kessner - Lifetime Achievement Award
Charles E. "Charlie" Wright - The Foundation Award

Following the dinner, we will enjoy the Music of Fleetwood Mac as performed by the Omaha Symphony with the rock band Jeans'n Classics. Renditions of Fleetwood Mac hits you can expect to hear include "Don't Stop," "Say You Love Me," "Landslide", and "Rhiannon," just to name a few.

The cocktail reception hour begins at the Holland Performing Arts Center at 5:00 p.m., and the dinner will be at 6:00. The performance in the Kiewit Concert Hall will get under way at 8:00 p.m.

Please return your RSVP card to the Foundation no later than March 14. If you have questions, please send an email to Doris or phone 402/475-1042 or 800/773-5396.

Donate to the Foundation!
Contribute quickly and easily through the Bar Foundation's Website. Give a general gift, a Legacy of Liberty gift, or leave a bequest. The Bar Foundation is a 501(c)(3) organization, and contributions may be deductible as allowed by law.

Law Day Essay Contest Addresses "Democracy and the Duty to Vote"
Lawyers to Debate Mandatory Voting Question at Law Day Luncheon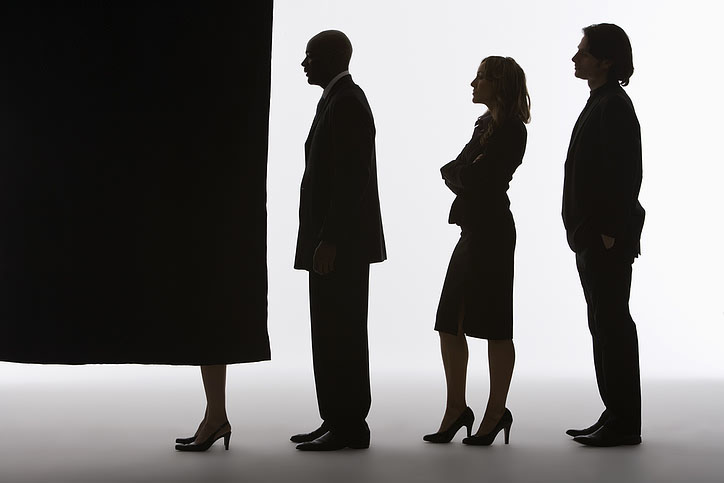 With 2012 being a presidential election year, the Nebraska Secretary of State, John A. Gale, is partnering with the Bar Foundation and the Nebraska Supreme Court to sponsor the 13th annual Law Day Essay Contest. The question is as follows:
In this 2012 presidential election year and in all other elections, what do you think should be done to increase the number of registered voters and voter turnout?
Teachers of students in grades 8 through 12 are encouraged to sponsor students in this contest. The winner from each grade level will be recognized at the annual Law Day Luncheon in Lincoln on April 30. Students representing grades 9 through 12 will be eligible for a drawing to win a scholarship to the National Student Leadership Conference on a major university campus in the summer of 2012. The scholarship has been sponsored annually for six years by the firm of McGrath North Mullin & Kratz.
Following the luncheon, Secretary Gale will moderate a debate between two lawyers on the question, "To broaden civic participation, should we consider making voting a mandatory duty?" It is expected that several classrooms around the state will connect with the program via distance learning technology.
The luncheon and the program will take place at NET studios, 1800 North 33rd Street, Lincoln. If you would like to attend this event, please contact Doris.
Court Personnel Prepare for for 10th Annual Law Day Job Shadowing
Message Is to "Work Hard and Stay in School"
Stanton Middle School students present the case of State vs. Bean (Jack and the Beanstalk)

Serving as local coordinators for the popular Law Day Job Shadowing program, judges, district court clerks and clerk magistrates, are busy preparing for groups of fifth graders to come calling in early May.

Students will hear from lawyers, judges, law enforcement officers, court reporters, and interpreters and learn more about why they chose that particular career. The fifth graders will also hear about the education needed to qualify for such jobs and also learn about some personal qualities that will help make them successful.

Since the statewide program began in 2003, more than 2,000 students have participated, learning more about the legal system and the courts. The program is cosponsored by the Bar Foundation and the Nebraska Supreme Court. Personnel from both organizations will visit Job Shadowing in progress in Kimball on May 7.

List of 2011 Bar Foundation LRE Volunteers Posted

Check the Foundation's Website for Names



Annually, more than 400 Nebraska lawyers volunteer as Mock Trial Regional Coordinators, performance and presiding judges, and attorney coaches. Almost 100 additional volunteers assist with the Mock Trial State Championship. Members of the PEOPLE Committee

judge the Law Day Essay Contest, and others volunteer in classrooms. The Bar Foundation extends a deep debt of gratitude to these attorneys and judges who make our LRE programs possible. To see the names of those who volunteered last year,

check the

Bar Foundation's website.
About the Foundation's Programs

If you have questions about the Foundation's programs of Law-Related Education, please contact me at

doris@nebarfnd.org

1-800-773-5396 or 402-475-1042.

Nebraska State Bar Foundation
635 S. 14th Street, Suite 120
Lincoln, Nebraska 68508
Nebraska State Bar Foundation