"April hath put a spirit of youth in everything."
William Shakespeare
Support the Sustainability Office by Donating Online Here
------------------------------------------------------------
-----------------------------------------------------------
Further Reading
News from beyond the campus
Greening UCSC Newsletter Archives
--------------------------------------------------------------
Sierra Institute - This Spring or Summer let nature be the classroom. Find out more
here
.
--------------------------------------------------------------

--------------------------------------------------------------
Other Sustainability & Campus News Sources
Greening UCSC
Volume 4, Issue 6 April 2012
Welcome to the first Spring Quarter 2012 issue

of
Greening UCSC!
We've made a few changes to the newsletter by introducing our new blog! When you see something listed that you want to know more about, click on it, and you will be directed to a detailed blog post, where you can post comments, email the information to friends, or share it through social media sites.
Earth Summit A Success!
Darrow Feldstein, who runs the UCSC Natural History Club, and Alex Jones, UCSC Campus Natural Reserves Steward, led a hike into upper campus during Earth Summit 2012 to talk about the value of spending time in the campus's natural reserves. The group spent some time sitting under Tree 9 to talk about education and outreaching to the students and faculty to get more people into the forest.
Earth Summit 2012, hosted by the Student Environmental Center, took place on Saturday, March 3, in the Colleges 9/10 multipurpose room. Sustainability organizations and groups tabled during the day for students, staff and community members to learn more about their efforts.
Mayor Don Lane spoke in the morning, and Eric Holt-Giménez from Food First spoke at the end of the day.
The North Pacific String Band played lively music, prompting many to get up and dance.
Two workshop sessions were held during the event, on topics such as Stewarding a Sense of Place, which took a hike into upper campus; Green Purchasing; Teach the Budget; Take Back the Tap; and Fermentation.
Students had a chance to showcase their work with spoken word, and all day, delicious food was provided by various restaurants and free coffee was served by FoCAN and Dining Services. The day-long event was inspiring, fun, and educational!
To see more pictures of Earth Summit, please visit our Facebook album.
News & Achievements
Campus Sustainability Internship Program -

STUDENT APPLICATION DEADLINE EXTENDED to April 13

!
CSI is a combination class and internship that pairs students with staff mentors to work together on sustainability related projects, year-round. The program introduces students to sustainability policies and practices through internship work experience, professional skills trainings, guest lectures, class discussions, and peer-to-peer advising. Students receive academic credit quarterly, and a scholarship at the end of the year for their service. The staff application deadline has passed. The student application deadline has been extended to April 13. Visit the website for more information and to apply.
Sustainability Director Aurora Winslade Moving to University of Hawaii
Sustainability Director Aurora Winslade, who founded the Sustainability Office in 2007, is moving to the University of Hawaii to work as sustainability director. She graduated from UCSC with a self-designed B.A. in, "Agriculture, Ecology, and Political Economy." As a student she helped the University of California establish its first system-wide green building and renewable energy policy and co-founded the statewide Education for Sustainable Living Program (ESLP) in 2003. To learn more about Aurora and the work she has done toward a more sustainable UCSC and world, please click here. We wish her all the best in her new position!
Sustainability Profile: Bay Tree Bookstore
Each month, our newsletter features a person or group on campus that is working toward a more sustainable world. This month, Zero Waste Team Member David Boyle investigates the environmentally friendly actions being taken by the Bay Tree Bookstore. Read his findings here.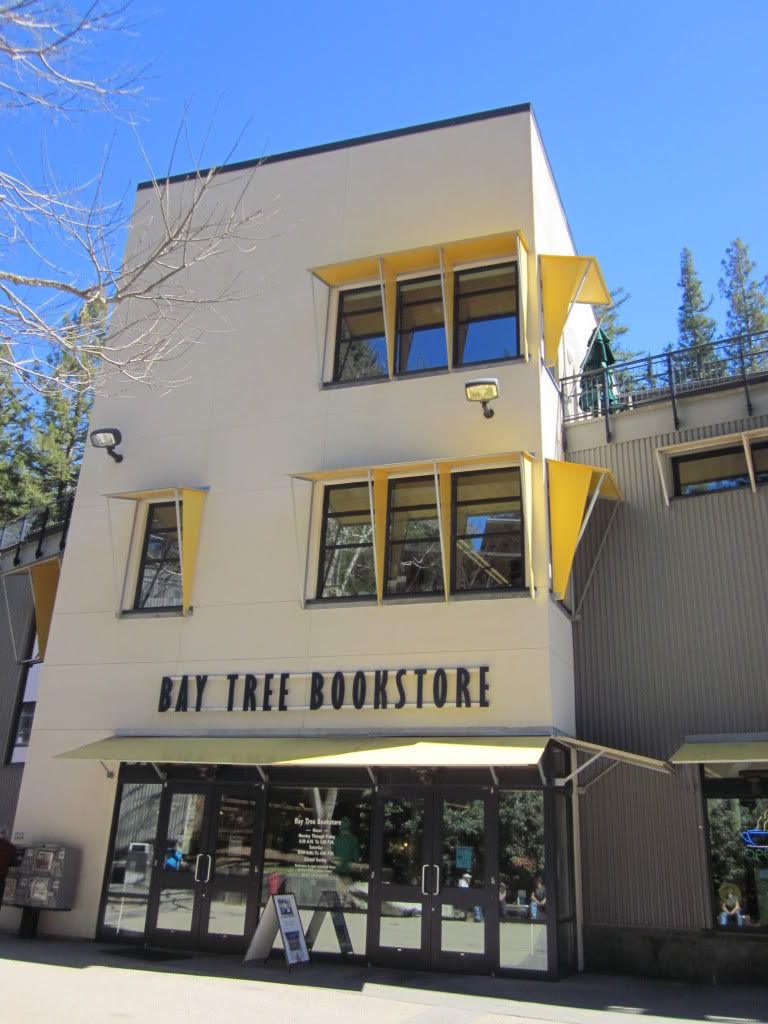 If you know of a person or group on campus that you think we should profile, or if you would like to be profiled, please send us an email .
Chancellor Blumenthal Signs the Real Food Campus Commitment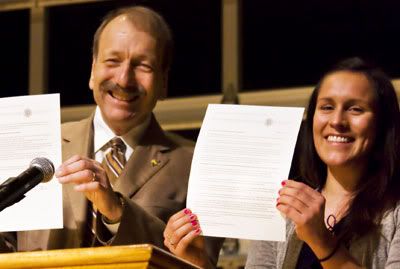 On the evening of Friday, February 17th, the UC Santa Cruz Real Food Campus Commitment was signed by Chancellor Blumenthal, recognizing UC Santa Cruz's efforts in achieving greater real food procurement on campus while also committing to meet or exceed 40% of real food purchases in dining services by 2020. Real food, as defined by the Real Food Challenge, is food that is produced in a fair, humane, and sustainable manner. Read about it on the UCSC Dining website or here on the National Association of College & University Food Services site.
Cowell Student Health Center Wins Award
The UCSC Cowell Student Health Center, which is LEED Gold Certified, has been selected to receive a 2012 Business Environmental Award in the category of Sustainable Built Environment - Medium Project! The 2012 Business Environmental Awards Reception will take place at the Crowne Plaza Cabana Hotel in Palo Alto from 5:30 - 8 PM on Thursday, May 31st. For more information, please contact Josephine Ortega.
UCSC forest research site joins Global Earth Observatory, nearly triples in size
"The nearly 15-acre Forest Ecology Research Plot (FERP) located within the UC Santa Cruz Campus Natural Reserve has been accepted into the global network of the Smithsonian Institution's Center for Tropical Forest Science (CTFS) / Global Earth Observatory (SIGEO)." Check out the full article from UCSC News here.
California Higher Education Sustainability Conference (CHESC) Sustainability Champion Nominations
The Sustainability Champion Award is the highest level and only individual level award given at the CA Higher Education Sustainability Conference. The award recognizes an individual person who has been a role model to their peers around the state in the field of campus sustainability. In 2011, UCSC's own Tim Galarneau received the award. For more information and nomination forms please visit the website.
For details, click here.
April 5, 2-5 PM, Oakes Mural Room

San Lorenzo Park, 11 AM - 5 PM

Stevenson Event Center, 1-5 PM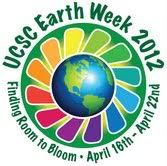 Get Involved
Classes, Trainings & Community
For details, click here.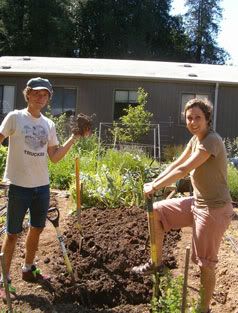 Priority housing sign-up is April 16-20
Greening Your Lifestyle
Green Tip #2: Take Shorter Showers
When it's warm out, turn your shower water to warm instead of hot to conserve energy (you can also turn your water heater down to save more energy). To save water, shorten the time you spend in the shower. Shampooing your hair, soaping up, or shaving? Turn off the water. Time yourself--Can you get your shower time down to three minutes? Click here for 100 more ways to conserve water from WaterUseItWisely.com
Drop Your Own Drip is a campus-wide campaign featuring a water-use reduction competition for residents in the on-campus apartment complexes to use no more than the target-level of daily water-use of 60 gallons per person. The competition will reward the residents who successfully reduce water-use per capita the most from February to April 2012. Students are encouraged to join the leadership team of this campaign and enroll in the ESLP 5-unit section called "Drop Your Drip: Exploring Mechanisms to Reduce Water Consumption" which will be held T/Th 10-11:45am. Please email
Drop Your Own Drip
if you have any questions.
GET A GRIP & DROP YOUR OWN DRIP!
Click
here
to see past Green Tips!
Thanks for reading the Greening UCSC Campus Newsletter!
We welcome your feedback on how to enhance this newsletter as a valuable resource for the campus community. Please take a few minutes to fill out our survey.
If you'd like to contribute announcements, achievements or other sustainability related stories to our monthly newsletter, please email our Newsletter Coordinator Melissa Ott as soon as possible so your news can appear in the next issue.
Sincerely,
The Campus Sustainability Office Team:
Aurora Winslade, Shauna Casey, Lacey Raak, Elida Erickson,
John Barnes,
Melissa Ott,
Jolie Law, Isaac Lean, Shannon Miller, Gabi Kirk, Michelle Chacon, Nikki Fiore, Tan Ha, Kirsten Williams,
Andrea Stone, Elissa Martinez, Cory Horton, Devin Jokerst, Elizabeth Lin, Ryan Harmon, Parker Forman, Rebecca Wood, Ryan King, Taylor Davis, Alexis Gomez, Camille Carrillo, Christy Stanton, and more!
Questions? Comments? Contact us at sustain@ucsc.edu

Archived newsletters can be found here.
All photographs unless otherwise attributed are property of the Sustainability Office and may not be reproduced without permission.