"The green economy should not just be about reclaiming throw-away stuff. It should be about reclaiming thrown-away communities. It should not just be about recycling things to give them a second life. We should also be gathering up people and giving them a second chance."
--Van Jones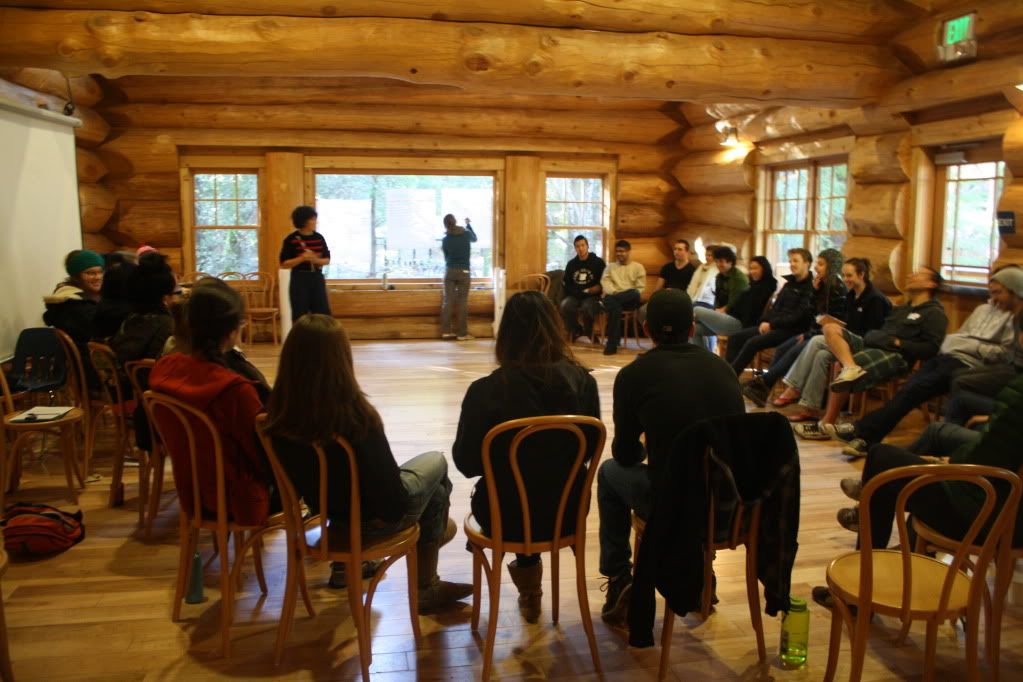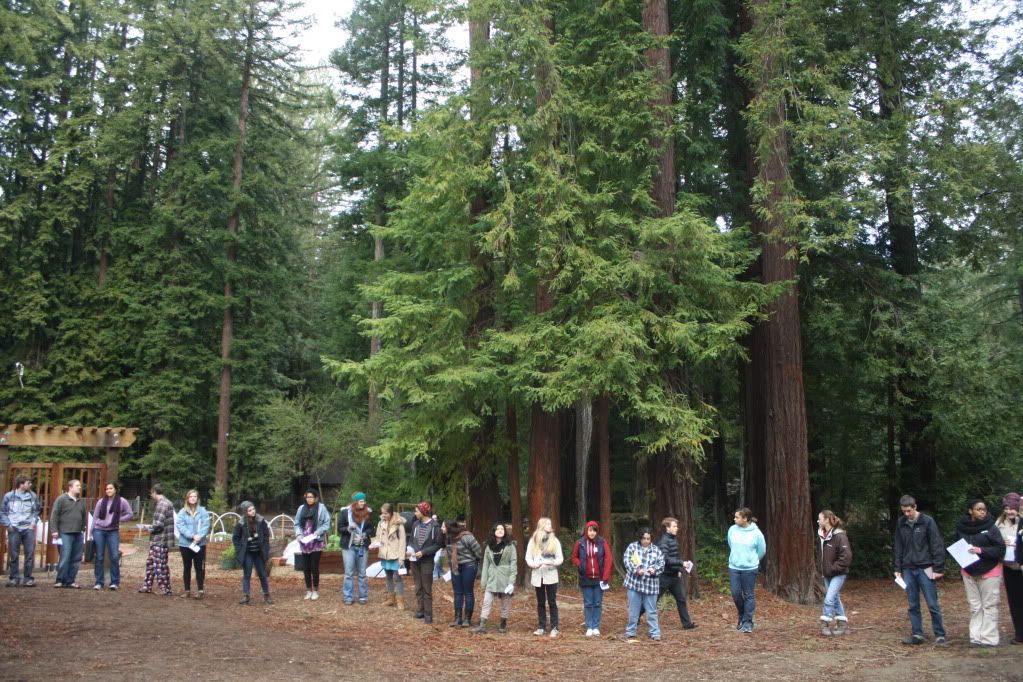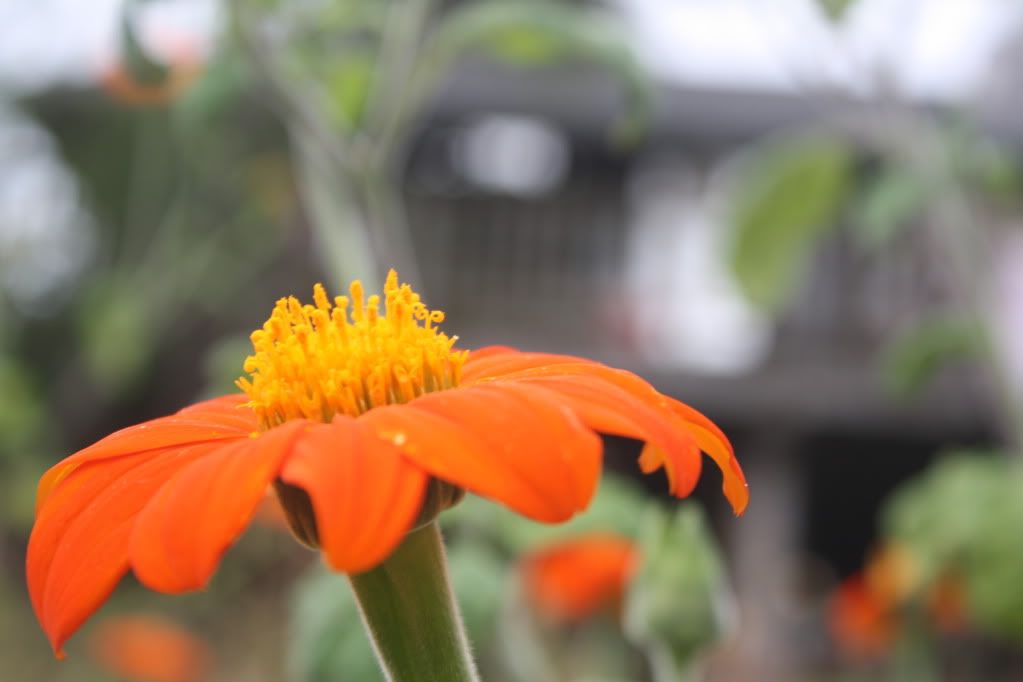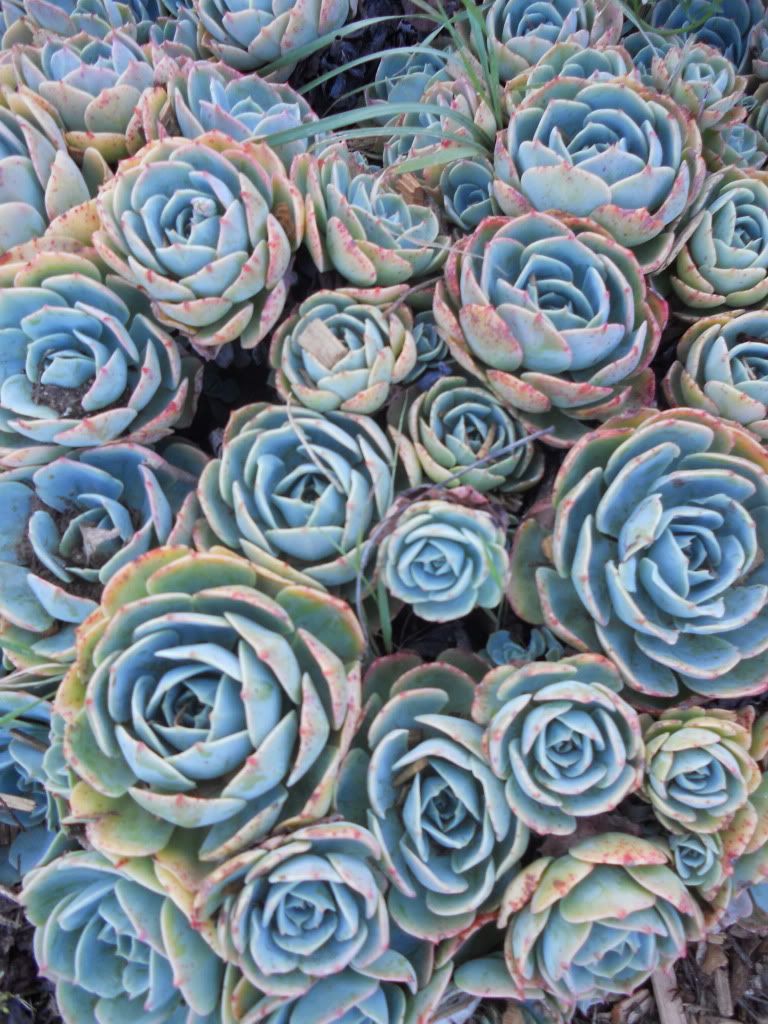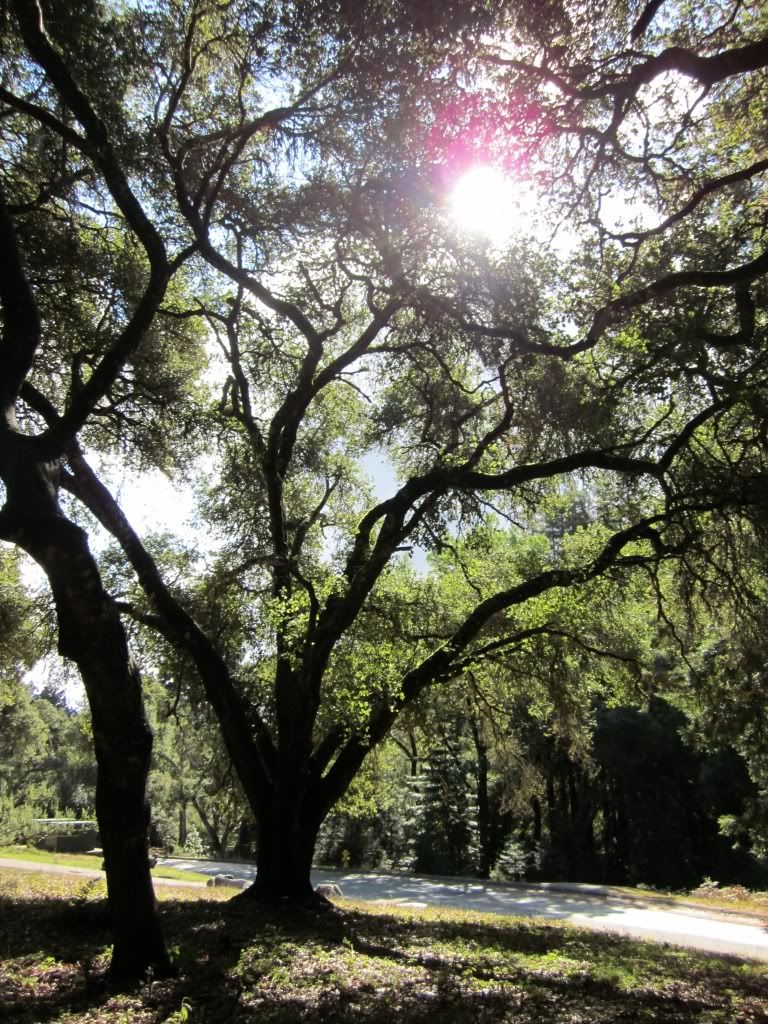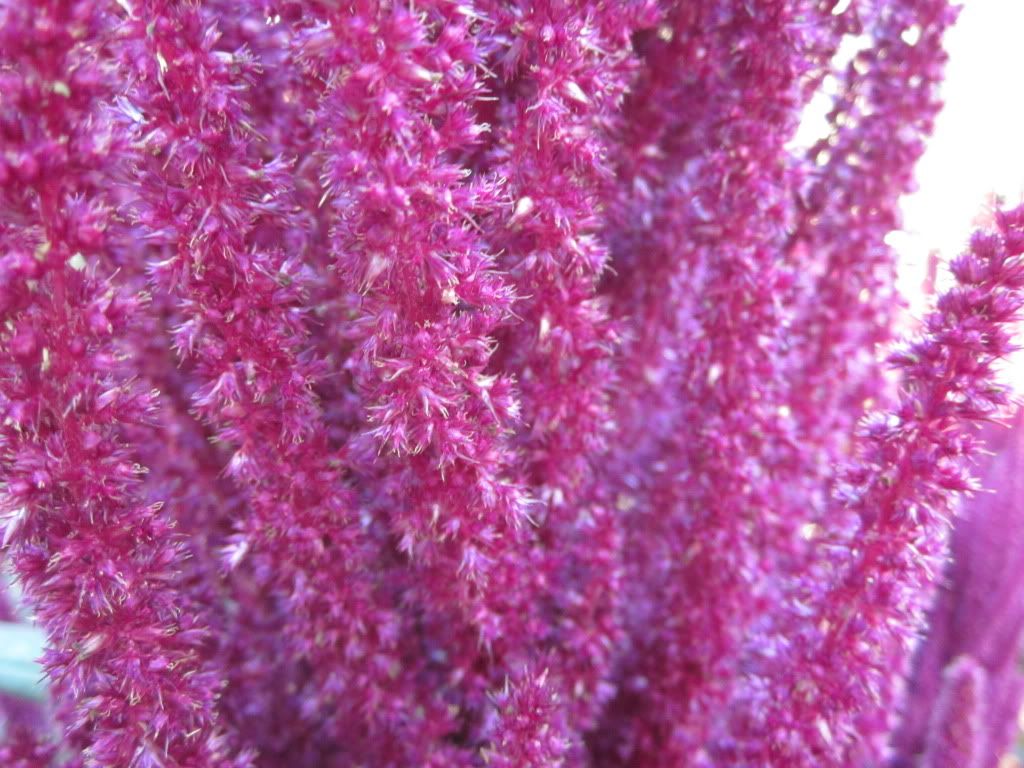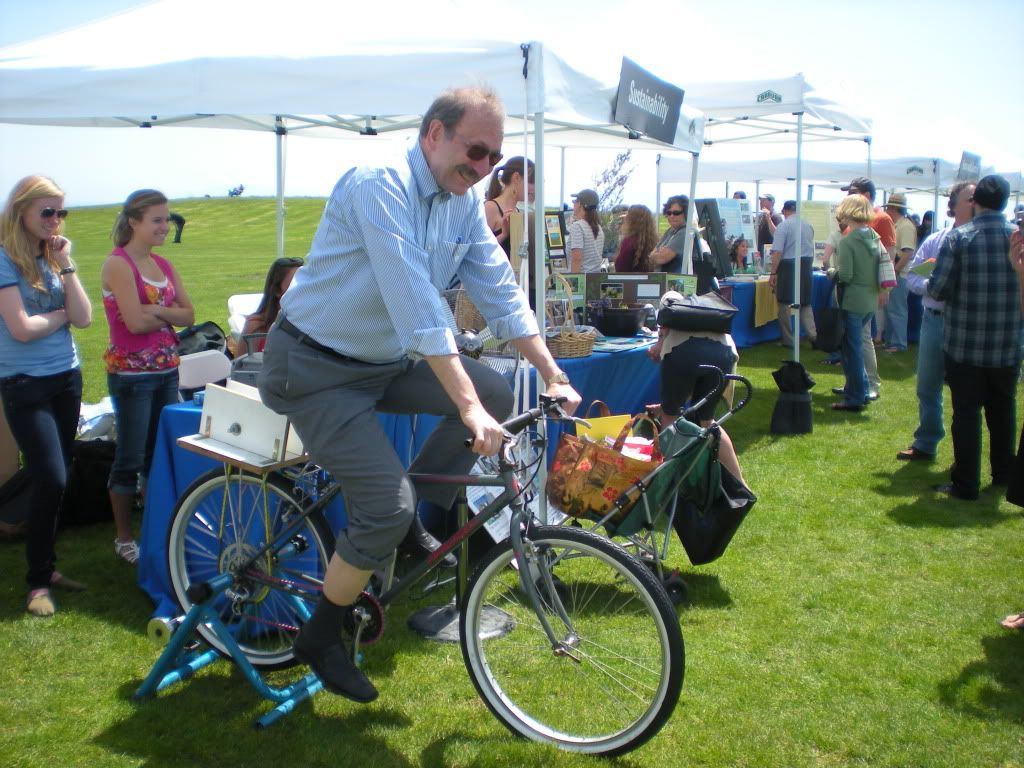 Support the Sustainability Office by Donating Online Here
------------------------------------------------------------
-----------------------------------------------------------
Further Reading
Greening UCSC Newsletter Archives
UCSC Recreation offers trips and classes that get students and community members outdoors. Some classes teach natural history and leave no trace ethics, and there's an entire section of classes on food systems, cooking & farms. Check out all this and more in the
Winter Recreation guide online here
, and be on the lookout for the Spring Rec guide, coming out in early April. You can register
online
or in the Recreation Office, located upstairs of the OPERS building.
--------------------------------------------------------------
Sierra Institute - This Spring or Summer let nature be the classroom. Find out more
here
.
--------------------------------------------------------------

--------------------------------------------------------------
Greening Your Lifestyle
Green Tip #1: Just Say No to Paper Towels
Paper towel disposal contributes to roughly 33% to UCSC's landfill contribution. Fortunately, there's an easy way for us to reduce this wastefulness! Dorm-dwellers, consider bringing your own cloth hand towel into your hall restroom, and for everyone else, air-dry or dry your hands on your jeans after washing your hands. It's only water, after all!
Students in Path to a Greener Stevenson are working on removing paper towels from the dorm bathrooms and are working on ways to encourage students to use their own cloth hand towels---to find out more or get involved, please contact Aidan Ward or attend a PTAGS meeting, Thursdays at 7 PM in the Stevenson House 2 Lounge.
Take the Pledge: Go Phosphorous Free!
Clear Choices for Clean Water is a campaign to increase awareness about lawn care and its impact on our streams and lakes. Water quality friendly lawn care includes practices such as using phosphorus-free fertilizer, landscaping with native plants, managing yard and pet wastes, and overall lawn reform. Click here to take the pledge!
----------------------------------------------
Other Campus News Sources
Greening UCSC
Volume 4, Issue 5 March 2012
In this Issue:
Have sustainability news you want to share in our next issue?
Winter Quarter
Van Jones, globally recognized, award-winning pioneer in human rights and the clean energy economy, sits with student leaders in the Stevenson Event Center February 21.
Van Jones visited the UC Santa Cruz campus on February 21 for an evening presentation about Rebuilding the American Dream. Students, staff and faculty attended the evening event, which was held in the Stevenson Event Center.
In the afternoon, Jones held a Q&A session with students from the organizations that had collaborated on bringing him to UCSC. Topics discussed included sustainability, environmental and social justice, democracy, the green economy, and the future.
Read a student write-up about the afternoon discussion
here
.
To see more pictures of Sustainability Office events and projects, visit our Facebook album.
News & Achievements
In Memoriam - Professor Ray Collett
Ray Collett, one of UCSC's founding faculty as well as the founding director of the UCSC Arboretum died Wednesday, February 22, at the place he brought to life: the UCSC Arboretum. For more information about Ray's devoted career, please see the press release issued by the campus here.
First Ever Styrofoam Recycling Collection Day a Success!
Environmental Health & Safety, Physical Plant, and the Sustainability Office collaborated to organize a styrofoam collection day at Science Hill on February 13. Nearly 150 pounds of styrofoam were colle

cted, enough to fill a 20 cubic yard bin! The styrofoam that was collected will be compacted and turned into surfboards by the
Sustainable Surf
program,
Waste to Waves
.
(Read a Santa Cruz Sentinel article about the program
here
.
)
The collaborators are h
oping to offer future Styrofoam Recycling Days on a quarterly basis. Updates will be posted here.
UCSC partners with Hartnell in education program with sustainable energy focus
UCSC's renewable energy microgrid project on the Santa Cruz wharf includes a wind turbine and solar panels. A similar microgrid will be established at Hartnell College.
"A partnership between UC Santa Cruz and Hartnell College in Salinas combines UCSC's longstanding commitment to supporting underrepresented students in the "STEM" fields (science, technology, engineering, and mathematics) with new curriculum programs focused on sustainable energy and ecological design." Read the full article from UCSC News here.

UCSC Sustainable Food Conference in the News
SantaCruzWaves.com wrote an article about the UCSC Sustainable Food Conference that took place at the end of last month. Check out the article here.
UCSC Fraternity Wins Zipcar Prize for Community Service
Alpha Phi Omega - Alpha Gamma Nu at UC Santa Cruz has won a $5,500 prize for community service from the car-sharing service Zipcar. The fraternity plans to use the prize to help travel to areas for volunteer projects. Read here about why Zipcar is a useful and environmentally friendly alternative to personal cars, and read the article about the fraternity's prize here.
California Higher Education Sustainability Conference (CHESC) Sustainability Champion Nominations
The Sustainability Champion Award is the highest level and only individual level award given at the CA Higher Education Sustainability Conference. The award recognizes an individual person who has been a role model to their peers around the state in the field of campus sustainability. In 2011, UCSC's own Tim Galarneau received the award. For more information and nomination forms please visit the website.

Regional Transportation Commission Wants to Hear From You!
The Santa Cruz County Regional Transportation Commission (SCCRTC) is currently revising the Regional Transportation Plan for Santa Cruz, a long-term plan which in part guides elected officials in how to spend state and federal transportation dollars that come into our region. They are adding a new sustainable transportation approach to the plan and are asking for input from all community members. Take this survey and share it with others who are actively involved in sustainability work at UCSC. Add your thoughts to the shaping of this document and future transportation plans for Santa Cruz.
USGBC Higher Education Sustainability Profiles
Designed as examples to advance higher education sustainability practices at other institutions, the U.S. Green Building Council's (USGBC) Center for Green Schools has debuted a series of campus sustainability best practice profiles. The PowerPoint presentations, which include speaker notes, showcase stand-out stories and initiatives.
Huffington Post Covers Growing Field of Sustainability Studies
Students nation-wide are challenging their faculty to develop creative solutions to the world's environmental sustainability crisis, reports a recent Huffington Post article. Focusing on the growth of environmental studies programs at U.S. universities, the article says that "more and more students are coming into our colleges with an intuitive and profound understanding of the changing nature of the planet." Read the full article here.
Spring Break Energy Saving Tips: Shut Off and Unplug Appliances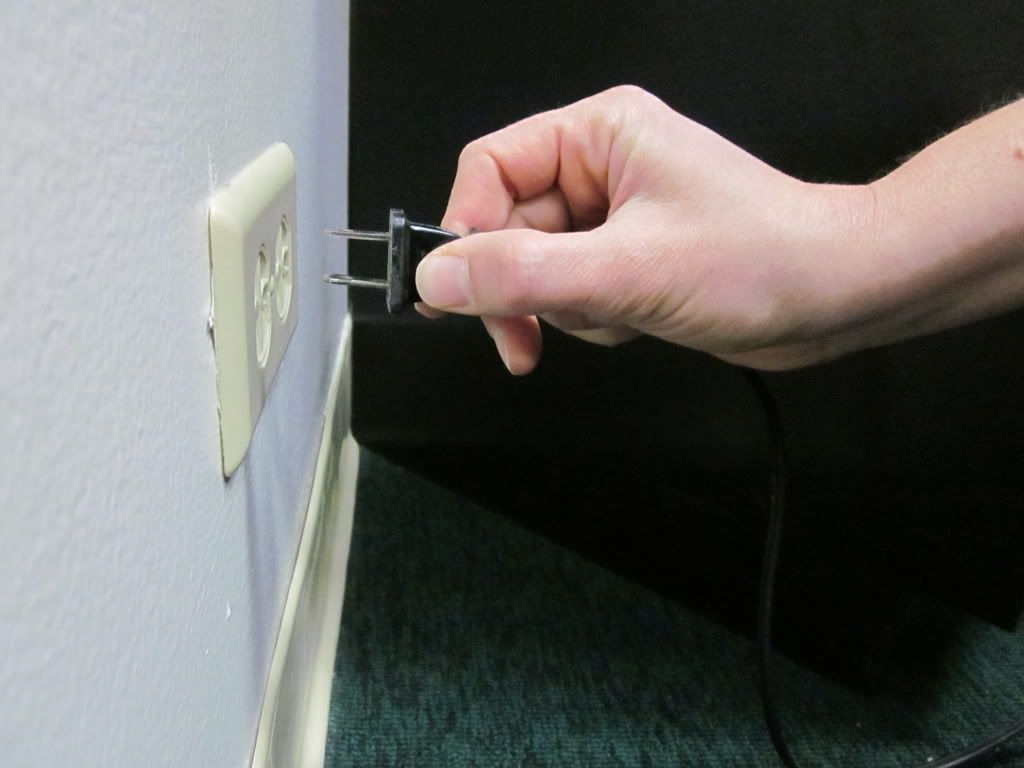 Save energy by unplugging all electronics that aren't in use, especially if you are going to be out of town for Spring Break.
If you are going out of town for Spring Break, don't forget these important reminders about saving energy when you're away:
1. Turn off all lights and heaters/air conditioners.
2.
Turn off all powerstrips, monitors, printers, computers, coffee pots, and other appliances, including refrigerators (if you're in the dorms and don't have perishable items).
4. Make sure all faucets are completely off and not dripping.
Click here to view the Sustainability Office calendar.
Environmental Student Panel:
Wednesday, February 29
Hosted by the Santa Cruz Energy and Resources Collaborative (SCERC) and open to students in the environmental community, this event will be an opportunity to hear about the environmental work of fellow students and network with like-minded peers. Pizza My Heart pizza and soft drinks will be served. The event will take place in the Esselen Nation Conference Room (3rd floor above Bay Tree Bookstore) from 4:30 to 6:00 PM. For more information, please contact Elan.
Sustainability Office Hosting Green Drinks: Thursday, March 1
Join the Sustainability Office at Green Drinks, a sustainability themed cocktail hour and networking event at Cafe Mare (740 Front St., Suite 100) in downtown Santa Cruz on March 1 from 5:30 to -7:30 PM. As hosts for the evening, Sustainability Office students will be presenting about their work. This is an opportunity to show your support for UCSC sustainability efforts and network with Santa Cruz and UCSC community members who have an interest in sustainability. For more information please contact Kirsten Williams.
African American Theater Arts Troupe Collecting Old Cell Phones Until March 16 & Presenting "Ruined": March 2-3
This month, the African American Theater Arts Troupe is performing Ruined by Lynn Nottage, directed by Don Williams. The play is set in the Congo (read more here), and to give back to communities affected by mining and war in the Congo, AATAT is recycling old cell phones and donating the money to refugee women in the Congo. Cell phones can be dropped off in the Cultural Arts & Diversity Office in Stevenson College anytime between 8 AM and 5 PM Monday-Friday until March 16 in the drop box inside the office. For more information please contact Don Williams. The play will be performed March 2-3 at 7 PM in the Stevenson Event Center. Tickets are free for undergrad students with valid ID. $15 general admission. $10 faculty and alumni.
11th Annual Campus Earth Summit: Sprout! -
Saturday, March 3
You do not want to miss this free event! Earth Summit is an opportunity for students to unite over shared passion for environmental sustainability, social justice, education, and food! Come engage with staff and students, learn about campus action plans, and get involved for the future! Join the Student Environmental Center and participating organizations in the College 9 & 10 multipurpose room from 11 AM to 5 PM on March 3. Please contact Eliza Milio, view the event flyer, or visit the Student Environmental Center website for more information.
Fermentation Workshop at Earth Summit: Saturday, March 3
PICA will be offering a free Fermentation Workshop at Earth Summit. Participants will learn to make kombucha, sourdough starter, and sauerkraut and also hear about the many benefits of fermented foods. PICA will also be collaborating with other student gardens on campus to host a Campus Student Gardens Market outside of Earth Summit. Stop by for free fresh veggies and learn how to get involved with the student gardens.
Hummingbird Day at the Arboretum: March 3-4
Fun for the whole family, from 10 AM - 4 PM. Craft activities for the kids, garden tours, bird walks (space is limited, call for reservations 831-427-2998), photo exhibit, photo tips, tips for water-wise and pollinator friendly planting, and a food truck to keep you going all day. Sunday will be less crowded. Admission $5 for adults, free for UCSC students and anyone 17 or under. Please carpool or take the bus. Directions and more information can be found here.
Stevenson Garden Fence Building Work Party - Thursday, March 8
Path to a Greener Stevenson (PTAGS) is expanding the Stevenson Garden and needs your help with building a new fence! Meet in the Stevenson Garden (by the Knoll)--time to be announced soon here. There will be food, music, good company, and good old manual labor! Please help them expand their garden and create a larger space for organic growth and community! For more information, please visit their Facebook group.
Amah Mutsun Relearning Garden Work & Learn Party: Sunday, March 11
Meet at the Arboretum's Horticulture buildings at 9:30 AM Spend the morning working to re-establish plants of traditional importance to the Mutsun people and the afternoon learning to weave, or concoct traditional medicines from willow. Please bring water, lunch, and work gloves if you have them. Materials are limited so please RSVP to Rick. Directions and more information here.
Free Patagonia Rising Film Screening: Tuesday, March 13
The UCSC Environmental St

udies Department and the Pepper-Giberson Chair present a free screening of the film
Patagonia Rising
on March 13 in the Media Theater at 7:30 PM. The film focuses on
a heated conflict surrounding a proposal to build five large hydroelectric dams on the Baker and Pascua Rivers in Patagonia. Promoted as "clean" energy, the project's cultural and environmental impacts would forever alter the region. T
he documentary brings awareness and solutions to this global conflict over water and power. More about the film can be found here.
There will be a post-Screening Q&A with Director Brian Lilla, Dr. Jeffrey Bury, Associate Professor of Environmental Studies, and Berklee Lowrey-Evans, Patagonia Campaign Coordinator at International Rivers.
Patagonia Rising trailer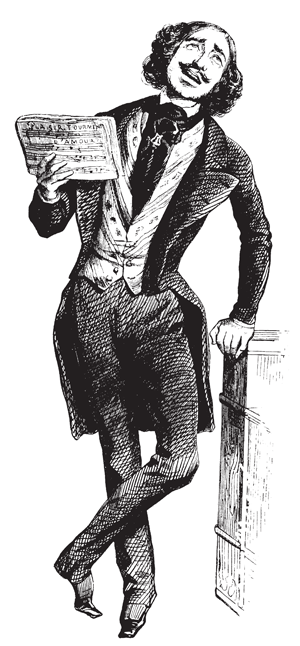 FUN(d) Raiser for the Arboretum: Tuesday, March 20
Do you want to support the Arboretum?
Join the Arboretum for a FUN(d) Raiser on the first day of Spring, from 5 - 8:30 PM! Bring a dish to share, an item for the silent auction (plants, services, artwork--you set the starting bid) or a small donation ($10).
For further details visit the website.
Turn Out the Lights for Earth Hour 2012: Saturday, March 31
Turn off the lights for one hour on March 31, from 8:30 - 9:30 PM in honor of Earth Hour. Last year, Earth Hour reached 1.8 billion people from more than 5,000 cities and towns in 135 countries and territories across the globe. Register online to pledge or create an Earth Hour event, or participate at home by turning off the lights. Break out the candles and board games!
California Naturalist Program: April 7 - June 16
Discovery - Stewardship - Action
Join this exciting new pilot program through the Arboretum, offered for the first time in California. Become certified as a California Naturalist by completing 40+ hours in class and field. Access further community involvement in local parks and research. Cost: $300 Scholarships available - please inquire! More information here.
Earth Week 2012 - April 16-22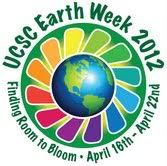 Want to participate in Earth Week 2012: Finding Room to Bloom? Student organizations can register their Earth Week events now on the Earth Week website. Interested in being part of the Earth Day Festival on April 22? You can also sign up online to have a table or workshop on Earth Day. If you are interested in getting involved with planning Earth Day (April 22), please email Sam Moll, College 8's Special Environmental Programs Coordinator. For those who wish to attend these festivities, stay tuned for more information here.
Spring Plant Sale - Saturday, April 21
Looking for water-wise and extra-ordinary plants? Come to the Spring Sale by the Arboretum and California Native Plant Society, from 9 AM - 4 PM. Arboretum members and CNPS members get in early for the best selection, so join today! Members: 10 AM. General Public: Noon. Visit the Arboretum website for more information.
California Higher Education Sustainability Conference: June 18-21
Save the date! The California Higher Education Sustainability Conference is taking place June 18-21, 2012 at UC Davis. The Conference highlights cutting-edge research, as well as case studies with proven successes in curriculum development, operational programs, and community partnerships. Find out more here.
Farm Fridays: Fridays this Quarter
Farm Fridays has begun! Each week, one dining hall will feature a dish incorporating ingredients from the UCSC Farm and other local organic farms in the region. The food is delicious, and it feels great to be eating the most local food possible! For more information, contact Candy Berlin or view the Farm Fridays schedule here.
The Program in Community and Agroecology (PICA) will be joining with Dining Services' Farm Fridays by hosting an informational table at Cowell/Stevenson dining hall on March 2 and Crown/Merill dining hall on March 9. Go talk to them to find out more about local and organic food in your dining hall!
Clubs, Gardeners & Gatherings
UCSC Natural History Club: Tuesdays 4-5 PM
Visit the Natural History Club
Facebook group
for meeting locations and more information, or contact
Darrow Feldstein
.
Friends of Community Agroecology Network: Tuesdays 6-8 PM
FoCAN is a student-initiated, student-led community at UCSC that supports CAN's mission of promoting rural livelihoods and sustainable food systems through action education and participatory action research. FoCAN meets weekly at the Sustainable Living Center in the Village, building A. Through communal meals, discussions, and activities, these weekly meetings create a community that fosters dialogue and experiential learning about the global food system and sustainability. Find out more here.
Student Environmental Center:
Wednesdays 5:30-8:30 PM
Student Environmental Center (SEC)'s General Gatherings take place in the College 8 Red Room. Vegetarian dinner provided. For more information, visit their website or send them an email.
Gardeners' Alliance Gatherings: March 11
The Gardeners' Alliance is a group within SEC's Students for Organic campaign that works to promote the campus gardens and unite the garden-friendly community by creating a space to promote and share information between campus gardeners and the students of UCSC. Email Dominique for information about timing and locations.
Guided Nature Walks with Campus Natural Reserves Steward: Every Other Friday
Our campus does not end at the buildings, so come explore the variety of vivacious ecosystems and what inhabits them! Guided Nature Walks will leave from College 8 Red Room every other Friday from 2-4. Please check out the flyer for details. For more information, please contact Alex Jones, the Campus Natural Steward.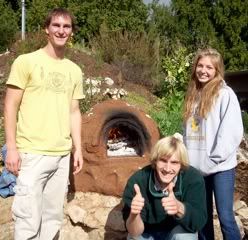 PICA

's
last Garden Play Day this quarter, including a Cob Oven Bake-Off, will be on Saturday, March 10th, from 10AM - 2 PM

in the
PICA Gardens
,

in the Village.
The event is free, no registra

tion is required and will happen rain or shine (there will be an indoor rainy day activity for those who don't want to get wet).
A free garden-grown lunch, including some cob oven baked goodies, will be provided! For questions or more info, please contact
Mira Michelle
.
Kresge Garden Work Days: Sundays 10 AM - 2 PM
Join fellow gardeners at the Kresge Garden workday and workshop every Sunday! Bring a dish to share for the potluck lunch! To see what the weekly workshop will be, check out the website.
Each month, our newsletter features a person or group on campus that is working toward a more sustainable world. The CSI Program application deadline is approaching (read more here), so in order to give readers a first hand account of the program, we interviewed CSI staff mentor Kathryn Cunningham and CSI student intern Christian Frederick about the work they are doing in the program to get a sense of what CSI is all about and why it is valuable to both student interns and staff mentors. Read the interview here.
If you know of a person or group on campus that you think we should profile, or if you would like to be profiled, please send us an email.
Apply now to be the UCSC Sustainable Food Systems Admin Assistant - Deadline March 5
How much real food are our dining halls serving? What changes can be made to our food procurement to achieve our sustainability goals? As an intern, you will help us answer these questions! This internship will give you direct experience working with UCSC Dining and the Food Systems Working Group. Details can be found here. Deadline March 5.
Riekes Center for Human Enhancement Naturalist Position Available
The Riekes Center Nature Awareness Department is seeking a dedicated instructor interested in long-term mentoring of youth in nature. Currently they are seeking an instructor to fill a position for their spring 2012 homeschool nature programs beginning immediately and running through the end of May. They are also recruiting for summer camp instructors and the possibility exists for this person to also fill a lead instructor role for their 2012 summer camps. For details please, email Ken Clarkson or visit their website.
Volunteer with Take Back the Tap
Take Back the Tap UCSC is looking for volunteers to end the sale of plastic water bottles on our campus. Volunteers can work on outreach, event planning, water taste tests, website and media creation, or discussion with store managers. If you're interested, email Take Back the Tap.
California Youth Energy Services Hiring for Summer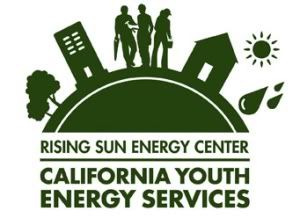 Do you live in the SF Bay Area during the summer? Interested in a fun, educational and enriching paid summer job? You should apply to be an Energy Specialist through the California Youth Energy Services program! Energy Specialists conduct basic energy & water assessments and retrofits of homes in the local community. Find out more about the program here. If you want to hear from someone who's worked as an Energy Specialist for CYES before, please contact Melissa.
Opportunities with Pick Up America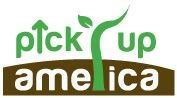 Pick Up America is looking for people to travel with them this year! They are seeking young, energetic leaders who are ready to hit the road, pick up litter, and organize for a more sustainable America. An ideal candidate would be self-motivated, know how to be a team player, and be eager to educate, strategize, network, and inspire resource stewardship and zero-waste in America. Visit their website to find all the details about the available positions.
Green Corps Now Accepting Applications
Green Corps is looking for college graduates who are ready to take on the biggest environmental challenges of our day. In Green Corps' year-long paid program, you'll get hands-on experience fighting to solve urgent environmental problems - global warming, deforestation, water pollution and many others - with groups such as Sierra Club and Food and Water Watch. When you graduate from Green Corps, they help you find a career with one of the nation's leading environmental and social change groups. For more information, visit the Green Corps website.
Student Conservation Association Internships
The SCA is one of the biggest partners for national parks and forests. Each year, they send thousands of youth across the country to get conservation experience in awesome places. Living expenses, housing, and round trip travel provided. Internships run from 3-12 months and are available in all 50 states. Visit their website for more information and to apply.
Volunteer at the Santa Cruz Museum of Natural History
Interested in gardening, habitat restoration, tidepooling, maintaining exhibits and helping at events for the Santa Cruz Museum of Natural History? Volunteer today! Find out more and fill out an application here or email Matt.
Donations and Funding Opportunities
Energy Department Clean Energy Workforce Training Grants - Deadline March 30
The U.S. Department of Energy and the Department of Commerce's National Institute of Standards and Technology Manufacturing Extension Partnership (MEP) Program have announced up to $1.3 million for clean energy workforce training programs. Higher education institutions can apply to partner with MEP Centers to create building efficiency training programs that are tailored to building operators, building managers and energy service providers. Applications are due March 30, 2012. Click here for more information.
"What Makes Your Campus Green?" Student Video Contest - Deadline April 6
What makes UCSC green? Answer this question in a video contest and you could win up to $2500! The Herman Miller Student Video contest is designed to give students the opportunity to submit videos of their own creation that address the question "What makes your campus green?" Cash prizes will be awarded to the top three video submissions that best represent creativity, originality, and appropriateness to the theme. More information is available on the contest landing page.
Investments of the Heart: Growing Earth's Caretakers
Check out this video that takes a look at how one donor's generosity to UCSC's Arboretum is so important to students.
Classes, Training, Community & Retreats
The Education for Sustainable Living Program (ESLP) is a collaborative & interdisciplinary effort to reshape the way we learn, effectively mentor students, and engage in projects that support the resiliency of the UC Santa Cruz Community. ESLP offers a five-unit (CLEI 161) and a two-unit (CLEI 61) course every Spring Quarter, which are open to everyone and can be found on the UCSC portal under College Eight courses. Visit the ESLP website for more information.
Webinar: College Recycling Processing Equipment & Vehicles - March 8
Hosted by the College and University Recycling Coalition (CURC), this webinar will identify ways to maximize efficiencies through processing equipment and vehicles. as well as a variety of other college recycling process topics. It will take place at 4 PM, online. Click here for more information and to register.
Webinar: Green Programs for Residence Halls - April 17
Supported by AASHE, this Academic Impressions webinar will look at the importance of engaging students in the residence halls in a campus-wide sustainability strategy. Representatives at the University of British Columbia will give an overview of the university's "Green Stars Unit" initiative, as well as share program ideas and tips for implementing similar programs at higher education institutions. It will take place at 4 PM online. Click here for more information and to register.
LEED Certification Training
Leadership in Energy and Environmental Design (LEED) is a rating system for sustainable buildings, such as the LEED Gold Certified Cowell Student Health Center on campus. Interested in becoming trained on LEED certification during a one-day class on campus? Please contact David Boyle for more information.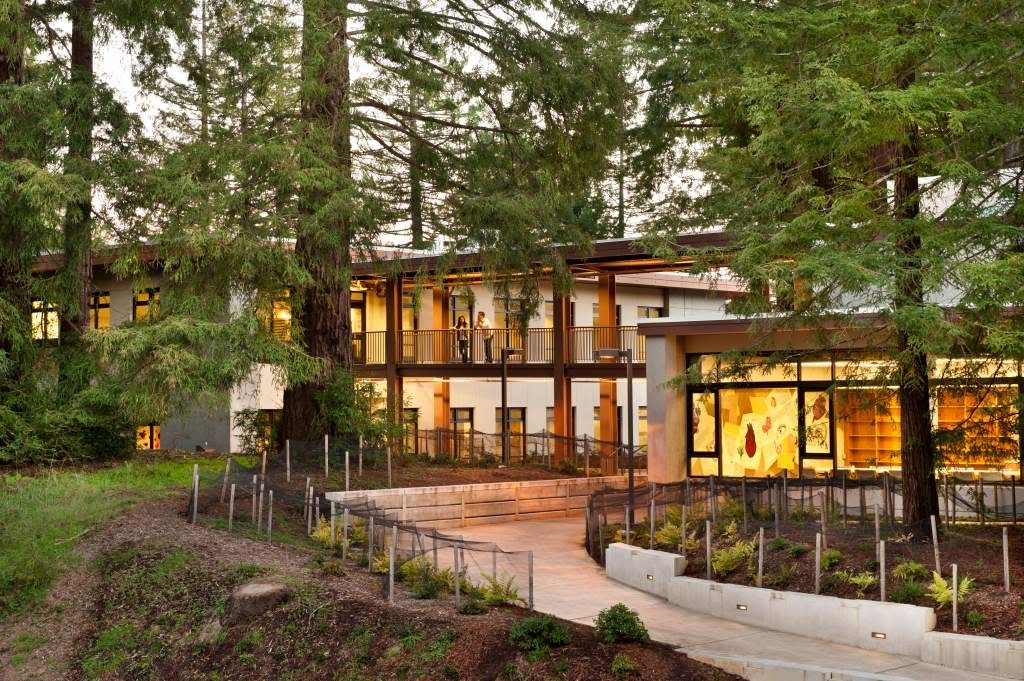 University of Vermont Campus Sustainability Leadership Program
The University of Vermont Continuing Education is offering a 5-day Campus Sustainability Leadership Program this summer. This program will focus on the institution's role in the transformation to a sustainable future with opportunities to expand the professional network of participants and learn from leaders in the field. The program can be taken as a professional certificate program or for three college credits.
Ithaca College Online Sustainability Leadership Certificate
Ithaca College's (NY) online professional certificate program offers practitioners the ability to credential their work as sustainability coordinators or advocates on college campuses and in other organizations across professions. With the option to register for a single course or a six-course certificate, participants will learn to assess their institution's green policies and practice, communicate sustainability initiatives and evaluate best practices. New classes begin 11 times each year. Each online class is 16 days long, but work can be completed anytime on any schedule. Next session starts March 22, 2012. Discounts are available to AASHE members. Find out more here.
Live at PICA Next Year
Would you like to live at the Program in Community and Agroecology? PICA is a vibrant educational community in which to study agricultural and community sustainability. Students live on campus, grow food and share in community meals. You can sign up through Village Housing for the 2012-13 school year! For more info, contact PICA Residential Coordinator Mira Michelle.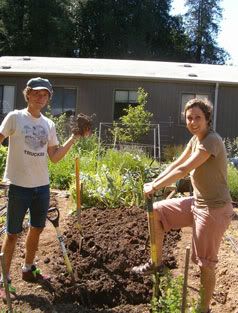 Apply for the ReCharge! Retreat - Deadline April 1
Interested in clean energy? Want to attend a one-week summer ReCharge! Retreat? Focus the Nation selects twenty students to attend the retreat, five from each quadrant of the country, who show passion, dedication, and drive to accelerate the transition to clean energy. The retreat, which takes place August 12-18, 2012, includes a balance of intellectual rigor, collaborative practices, reflection and physical activity as it applies to building our clean energy future. Apply today for your chance to be a part of this life changing opportunity! Application deadline is April 1st, 2012. Find out more on the Focus the Nation website.
Thanks for reading the Greening UCSC Campus Newsletter!
We welcome your feedback on how to enhance this newsletter as a valuable resource for the campus community. Please take a few minutes to fill out our survey.
If you'd like to contribute announcements, achievements or other sustainability related stories to our monthly newsletter, please email our Newsletter Coordinator Melissa Ott as soon as possible so your news can appear in the next issue.
Sincerely,
The Campus Sustainability Office Team:
Aurora Winslade, Shauna Casey, Lacey Raak, Elida Erickson,
Melissa Ott,
Jolie Law, Isaac Lean, Shannon Miller, Gabi Kirk, Michelle Chacon, Nikki Fiore, Tan Ha, Kirsten Williams,
Andrea Stone, Elissa Martinez, John Barnes, Cory Horton, Devin Jokerst, Elizabeth Lin, Ryan Harmon, Nick Evans, Parker Forman, Rebecca Wood, Ryan King, Taylor Davis, Alexis Gomez, Camille Carrillo, Christy Stanton, Dianne Nguyen, Maggie Lee, and more!
Questions? Comments? Contact us at sustain@ucsc.edu

Archived newsletters can be found here.
All photographs unless otherwise attributed are property of the Sustainability Office and may not be reproduced without permission.