The Oliver Foundation is a non-profit organization dedicated to the prevention of childhood obesity.
Scheduled Oliver Foundation Presentations
August 4 - 7, 2010
American Association Diabetes Education
San Antonio, TX
September 12-14, 2010
Southern Obesity Summit
Atlanta, GA

Funding Opportunities
Run for Good Grants
The Saucony Run For Good Foundation has been created to help reverse the alarming trend in childhood obesity.
The Run for Good is a grant program to encourage active and healthy lifestyles in children, is now accepting applications.
Please use the existing application that is posted online, despite the old date at the top.
Award Amount: $10,000
Deadline: Please check funder website for current deadlines.
Increase Physical Activity and Decrease Screen-time!
The White House Task Force on Childhood Obesity released their report this month called,
Solving the Problem of Childhood Obesity Within a Generation
. The five areas of focus include: Early Childhood, Empowering Parents and Caregivers, Healthier Food in Schools, Access to Healthy, Affordable Food and Increasing Physical Activity.
The plan for action spotlights the need for community collaboration and the need for additional research and data. The report also recognizes that we can't wait for the data to make a change and identifies many great programs that are already tackling the childhood obesity head-on.
The Oliver Foundation is proud to be part of the Let's Move campaign. The
seven healthy choices
that guide the foundation are right in-line with the Task Force report. The data driven approach of the Oliver Foundation will help lay the cornerstone for future school policies. Over the last five years our on-going longitudinal study has measured health behaviors, activity levels and BMI among a group of approximately 4,500 elementary school children.
How much physical activity do I need?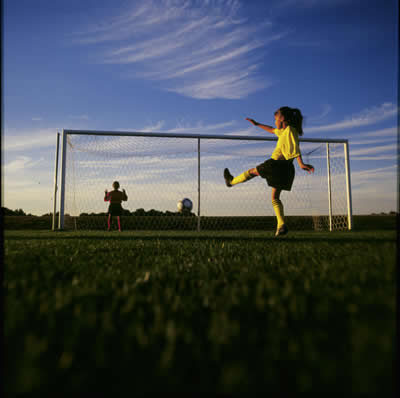 According to the Physical Activity Guidelines, developed by the U.S. Department of Health and Human Services, children and adolescents should get 60 minutes or more of physical activity daily.
Not all activities are created equal. Be sure to include a variety of activities such as running, hopping, skipping and jumping. And muscle-strengthening activities like climbing tree or lifting weights. Try to be physically active everyday or at least five out of seven days of the week.
But where you play is as important as how much time you play.
Teachers - go to the
National Park Service website
, you'll find curriculum aligned lessons. The lessons complement the park experience and meet state standard requirements. Learning while enjoying nature helps build lifelong healthy habits and appreciation for outdoor activities.
Unplug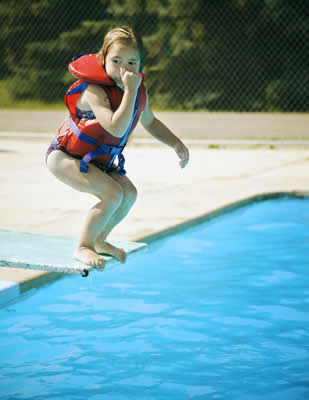 Did you know that most adolescents spend at much as seven hours a day plugged in? That includes watching TV, DVD's, movies, using a computer a cell phone, MP3 player or other mobile electronic device.
Just like creating any healthy habit, the first step is to discover how much time you spend in front of a screen. Use the
Screen Time Log
from the WE Can! campaign to track how much time you spend plugged into a screen.
Teachers this is a great tool to use in math class. You can modify the lesson to fit different lessons. Try using it when teaching all types of charts or graphs- such as: bar or pie charts. Use it to teach about percentages. Or how about as a campus-wide contest to track which class/grade level reduces their screen-time?
Success Stories
The staff and students at Arizona Fleming Elementary School in Houston, Texas, are no strangers to healthy living. They have been partnering with community groups to create a healthy school environment for over five years. The Oliver Foundation, DairyMax, OrganWise Guys, Dole SuperKids and Rice University Basketball team are just a few of the organizations that have been a part of their efforts.
Recently, Arizona Fleming Elementary of Fort Bend Independent School District, was selected as the statewide winner of the Fuel Up to Play 60 nationwide online competition. Fuel Up to Play 60 is a nationwide program developed by National Dairy Council, Dairy MAX, Inc. and the National Football League that center on helping youth make their school a healthier environment.
Participating schools track their results via
Fuel Up to Play website
. In essence, more healthy choices in the cafeteria and more exercise equate to more points earned, which schools can redeem for prizes.
Arizona Fleming Elementary accumulated the most points this year among Texas schools. Nearly the entire school - 670 of 690 students - participated in FUTP60. "I think it's an amazing program," physical education teacher Brad Easterling said. "I don't ever remember any program getting this amount of kids to participate. I think it's groundbreaking and I think it's something that should be incorporated into every PE class."
Have you created a Healthy School Environment in your district? Send us an e-mail,
info@oliverfoundation.org
, and tell us all about it.
You may be spotlighted in the next Oliver Foundation newsletter - T.E.A.M. Talk.
Sincerely,
Oliver Foundation