FY 2012 GRHA Board of Directors
President
Sallie Barker
Immediate Past President
Nannette Turner
President Elect
Denise Kornegay
Vice President
Ann Addison
Treasurer
Sheila Freeman
Secretary
Deidre Howell
Board Members
Carla Belcher
Laura Bland Gillman
Sue Nieman
Charles Owens
Chris Parker
Carie Summers
Paula Guy
Monty M. Veazey
Shelley Spires
Joseph Barrow
Robert J. Briscione
Matt Caseman
GRHA Welcomes
New Member
Organizational Member
Assocaition County Commissioners of Georgia
(ACCG)
Individual Member
Alma Jones
Steve Wall
New Funding Opportunity
The U.S. Department of Health and Human Services (HHS) announced available funding of $70 million to improve the health of small communities across the nation. Grants will be awarded to governmental agencies and non-governmental organizations across a variety of sectors, including transportation, housing, education, and public health, in an effort to save lives and control the nation's growing health care costs associated with preventable chronic diseases.
The official funding opportunity announcement for the Community Transformation Grant program Small Communities component can be found by clicking here.
Application closing date: July 31, 2012
Community Facilities Funds Available from USDA
National HIV Testing Day- June 27

National HIV Testing Day Reminds Us That HIV Testing Saves Lives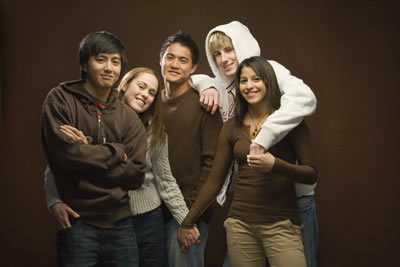 CDC recommends that everyone ages 13-64 be tested once for HIV. June 27 is National HIV Testing Day. Thousands of organizations will offer HIV testing June 20-27. Learn your HIV status. Take the Test, Take Control.
NAPWA and other NHTD organizers reach out to communities at increased risk of HIV infection, especially gay and bisexual men of all races, African Americans, and Latinos. Evidence that effective, early antiviral treatment is not only good for patients but also makes their infection less contagious underscores that finding persons with HIV infection as soon as possible is good both for people living with HIV infection and for public health.
Testing identifies infected persons, who can then seek medical care that can improve the quality and length of their lives and reduce risk for HIV transmission.
For those who want to stay up to date through social networks, please like the Georgia Rural Health Association Facebook page and follow us on Twitter!


By joining our social media sites, you have the ability to stay updated on the latest rural health information in Georgia. Please help us spread the word! Thank you for your support and feel free to contact us with any questions.
Notice
GRHA circulates state and
national news as an information service only. Inclusion of information is not intended as an endorsement.
2012 Georgia Rural Health Association
Annual Conference
September 17 -19, 2012
Callaway Gardens, Pine Mountain, GA
Deadline extended to July 1, 2012
Deadline extended to September 7, 2012
Deadline is August 1, 2012
Reservations: 1-888-312-8002
Ask for GRHA Rate
REGISTER FOR
CONFERENCE
NOW AND SAVE 50% ON FIRST YEAR GRHA MEMBERSHIP
OFFER AVAILABLE
MAY 21, 2012 TO AUG. 23, 2012
NEW THIS YEAR!
Presenting
Diamond
FREE MEMBERSHIP FOR ONE YEAR!
Non-members

who register for the 2012 GRHA Annual Conference will receive a one year free membership with the Georgia Rural Health Association!
Some Membership Benefits Include:
Discounted membership rates at all GRHA events
Timely legislative tracking reports throughtout the General Assembly session, guided with the issues members say are important
Up to date state and national public policy and advocacy e-mail alerts guided by GRHA Legislative Affairs Committee and the NRHA
Grant information available only to members
This offer will end August 23, 2012
Time to Nominate Your Colleagues for 2012 GRHA Awards of Excellence
Shelley Spires, Awards Committee Chair for the 2012 Annual Conference wants to hear from you!
The nominations are now open for the 2012 GRHA Awards of Excellence. No messy paperwork! No postage required! Simply click here to make a nomination.
You can nominate people or organizations for the following awards:
The Legislator of the Year award is presented to the member of the Georgia General Assembly who demonstrates wisdom and foresight in dealing with rural health issues, understanding of rural health, and exemplary leadership in addressing the needs of rural areas and resolution of their health problems.
The Outstanding Rural Health Practice or Practitioner award recognizes a community-oriented rural health care practice, whether a group or an individual physician, that has improved direct access to health care services and information for rural people through innovative, comprehensive approaches.
The Outstanding Rural Health Program award recognizes a program that meets a healthcare need in a community or a group of communities and has demonstrated outcomes. This effort can include a collaboration of clinics, doctors, hospitals, wellness programs (i.e. recreation department or wellness facility), civic groups, or faith-based organizations.
The Distinguished Educator/Researcher is awarded to the individual whose research or teaching has made the most significant contribution of the year or whose sustained history of teaching and educating over a period of time is deemed to be the major contribution of the year.
The James Alley Award for Outstanding Lifetime Achievement in Rural Health Care is awarded to the practitioner, educator, public health employee, volunteer, or other individual who has excelled over a lifetime in service to rural people, either directly or indirectly.
The Outstanding Volunteer is awarded to a volunteer who has made a significant contribution toward improving rural health.
The Future Professionals in Rural Health is awarded to a student currently studying at a higher education institution in Georgia whose work exemplifies a passion for rural health. Nominees' work can include the following: conducting their own research over the past year that significantly contributes to rural health; have studied under and been instrumental in research conducted by faculty over the past year that significantly contributes to rural health; and have been instrumental in the implementation of a program that significantly contributes to rural health.
Nominations will be accepted until August 1st. Awards will be presented at the GRHA Annual Conference in Pine Mountain, Georgia on October 17.
Thanks to 2012 GRHA Awards Committee volunteers Chair Shelley Spires, and members Sue Nieman, Sheila Freeman, Deidre Howell, and Paula Guy
Save the Date
1st Annual Medical Fair
October 12-13, 2012
Ritz-Carlton Lodge, Reynolds Plantation
More Information Coming Soon!
The state's Medicaid agency has a projected $300 million hole to fill in next year's budget.
If the shortfall remains at that level, the financial request to the General Assembly in January will be ''very high'' from a historical perspective, said Vince Harris, chief financial officer of the Department of Community Health, after the agency's board meeting Thursday.
The projected $308 million shortfall for fiscal 2013 stems mostly from growth in the program's spending, plus the delay of a month's payment to the care management organizations that deliver services to children and pregnant women.
Medicaid and PeachCare cover a total of 1.7 million Georgians, most of them children of lower-income parents
The programs' financial crunch also includes $245 million more in future claims from medical providers for services rendered but not yet billed. And it comes as Georgia Medicaid and PeachCare are undergoing a redesign process that seeks to improve health outcomes and contain spending.
A consulting firm, in a state-commissioned report on the Medicaid redesign, recommended that people with disabilities and in nursing homes be switched to a managed care format, run by private companies. Though 25 percent of the Medicaid enrollment is in the ''aged, blind and disabled'' (ABD) population, that segment accounts for 54 percent of overall Medicaid spending.
David Cook, commissioner of Community Health, noted during the board meeting that coordinating care can improve health outcomes and save money.
The Medicaid budget numbers ''are pretty daunting,'' he said. "Figuring out where we go, particularly with ABD, is where the focus will be.''
"Source: Georgia Health News, an independent, nonprofit news service".
Mark Your Calendar
What: "The Road to Freedom," a Policy Briefing Luncheon
When: Noon, Wednesday, Jun 27, 2011
Where: The Georgian Club, 100 Galleria Parkway, Suite 1700, Atlanta, GA 30339
Register by Monday, June 25, online at http://tinyurl.com/y27h3dk
Directions: http://tinyurl.com/4cf9yy2

2012 Annual National Forum on Education Policy
July 9 - 11, 2012
Education Commission of the States
InterContinental Buckhead Atlanta Hotel
Atlanta, GA
For more information, contact:
303.299.3621

What's Up, Doc: What You Need to Know About Medical School 2012
Date: Thursday, July 19, 2012
Time: 2:00 PM - 4:00 PM (EST) Sponsor: SOWEGA AHEC
REGISTRATION

Georgia Oral Health Summit
Monday, August 13, 2012
Macon, GA
Registration and Agenda coming soon!

2012Georgia Rural Health Association Annual Conference
September 17-19, 2012

20th Annual NALBOH Conference
Aug 8 - 10, 2012
National Association of Local Boards of Health
Hyatt Regency Downtown
Atlanta, GA
For more information, contact:
Tracy Schupp
http://www.nalboh.org/NALBOH_Conference.htm

2012 National Medicare Region IV Train-the-Trainer Workshop
Aug 21 - 23, 2012
Centers for Medicare and Medicaid Services
Atlanta, GA
Information and Registration Link

2012 Annual NASCSP Conference
Sep 11 - 14, 2012
National Association for State Community Services Programs
Grand Hyatt Atlanta
Atlanta, GA
http://www.nascsp.org/Events.aspx?id=130

ICD-10-CM Workshop
Dec 14, 2012
American Medical Association
Hyatt Regency Atlanta
Atlanta, GA
For more information, contact: Desiree Evans