FY 2012 GRHA Board of Directors
President
Sallie Barker
Immediate Past President
Nannette Turner
President Elect
Denise Kornegay
Vice President
Ann Addison
Treasurer
Sheila Freeman
Secretary
Deidre Howell
Board Members
Carla Belcher
Laura Bland Gillman
Sue Nieman
Charles Owens
Chris Parker
Caroline Holley Womack
Paula Guy
Monty M. Veazey
Shelley Spires
Joseph Barrow
Robert J. Briscione
Matt Caseman
GRHA Welcomes
New Members
Platinum Corporate Sponsor
Summit Funding Group, Inc.
Organizational Member
McKinney Community Health Center, Inc.
Act Now to Support Rural Hospitals
Take Action NOW:

On Monday, May 7 Senators Charles Schumer and Chuck Grassley introduced a bill that would extend the Medicare Dependent Hospital (MDH) and Low-Volume Hospital (LVH) programs. Senate Bill 2620 would help avoid the pending expiration of both programs. NRHA applauds Senator Schumer and Senator Grassley for their leadership in this important area and call on legislators in both chambers of Congress to act to protect rural hospitals.
NRHA encourages all rural health advocates to call their Senators now and encourage them to cosponsor this legislation. Visit
NRHA'€™s action kit
for talking points. Click
here
for a copy of the bill text.
Toccoa Clinic seeking an Internal Medicine physician.
Step into an eight year mature practice and be busy from day one!!
Immediate need for someone to assume this practice.
Out-patient only practice joining four other Internist in a multi-specialty practice in Toccoa, GA
Service area population 100,000
Northeast Georgia setting provides exceptional access to outdoor activities including golf, hiking bike trails, kayaking, hunting, fishing and boating. One hour's drive from Atlanta
Competitive benefit package
Two year track to partnership
Interested Board Certified/Board Eligible Internists
Contact: Deborah Gibby, RNDirector of Practice DevelopmentToccoa Clinic Medical Associates, LLP58 Big A RoadToccoa, GA 30577
Phone - 706-282-5234
Fax - 706-282-5375
Grant Opportunity
USDA Announces New Farm to School Program to Improve the Health and Nutrition of Kids Receiving School Meals
The Farm to School Grant Program is part of the Healthy, Hunger-Free Kids Act, which authorized and funded USDA to assist eligible entities, through grants and technical assistance, in implementing farm to school programs that improve access to local foods in eligible schools. The new investments will assist schools in procuring food from local producers. Farm to school initiatives can also include agriculture and nutrition education efforts such as school gardens, field trips to local farms, and cooking classes.
National Women's Health Week
May 13 - 19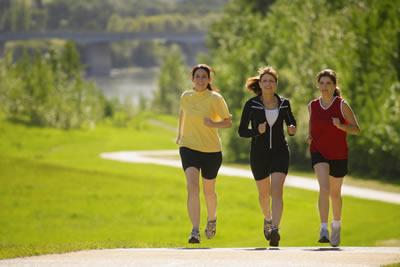 It's your time!
National Women's Health Week is a weeklong health observance coordinated by the U.S. Department of Health and Human Services' Office on Women's Health. It brings together communities, businesses, government, health organizations, and other groups in an effort to promote women's health. The theme for 2012 is "It's Your Time." National Women's Health Week empowers women to make their health a top priority. It also encourages women to take the following steps to improve their physical and mental health and lower their risks of certain diseases:
Visit a health care professional to receive regular checkups and preventive screenings.
Pay attention to mental health, including getting enough sleep and managing stress.
Avoid unhealthy behaviors, such as smoking and not wearing a seatbelt or bicycle helmet.
Archbold Welcomes New Physicians
Burgess Mauldin, MD
Archbold Memorial Hospital is pleased to welcome new physicians to its medical staff. The following physicians
have joined the staff of Southland Hospitalist Group and will practice hospital medicine at Archbold.
Susan Mary Manson, MD
National Organization of State Offices of Rural Health
Community Facilities Funds Available from USDA
For those who want to stay up to date through social networks, please like the Georgia Rural Health Association Facebook page and follow us on Twitter!


By joining our social media sites, you have the ability to stay updated on the latest rural health information in Georgia. Please help us spread the word! Thank you for your support and feel free to contact us with any questions.
Notice
GRHA circulates state and
national news as an information service only. Inclusion of information is not intended as an endorsement.
2012 Georgia Rural Health Association
Annual Conference
September 17 -19, 2012
Callaway Gardens, Pine Mountain, GA
Reservations: 1-888-312-8002
Ask for GRHA Rate
Deadline is August 1, 2012
2012 RURAL HEALTH CLINIC CONFERENCE
SPEAKERS
Mr. Fred Ammons
Mr. Jeff Askey
Ms. Jill McCrary
Ms. Paula Guy
Mr. John Beard
Mr. Gary Lucas
Mr. Charles Owens
GRHA would like to thank everyone who participated in our 2012 Rural Health Clinic Conference!
RURAL HEALTH CLINIC CONFERENCE SPONSORS
THANK YOU SO MUCH FOR YOUR SUPPORT OF GRHA
RNs and Pharmacists Now Eligible
The National Health Service Corps (NHSC) this month announced a funding opportunity for states with loan repayment programs for primary care providers. New this year, state grantees have the option to expand eligible disciplines in their programs to include registered nurses and pharmacists and expand eligible site types to include critical access hospitals, nursing homes, and state, county and local mental health hospitals, providing greater flexibility than is available through the NHSC loan repayment program. Details on the funding opportunity are available here. The application deadline for states is June 5, 2012.
NOSORH Grant Writing Institute
GWI will start its second round of classes in June 2012. With the assistance of Kassie Clark, a former SORH staffer, NOSORH has designed this institute specifically with the needs of SORHs, community leaders and rural health partners in mind. In addition to offering basic grant writing skills, NOSORH hopes the institute will give participants a greater understanding of rural health issues and the resources available to address those concerns. The institute also encourages participants to share this information with other stakeholders, thereby increasing the capacity and visibility of SORHs and their partners.
Despite the breadth and depth of materials to be covered, the NOSORH Grant Writing Institute has also been designed in a way that makes learning easy and convenient. Learning sessions are offered via Webinar and are recorded for future use by the participants. All you need to participate is a computer with an internet connection and a phone line. Please see that attached brochure for additional information, including session dates and curriculum.
We are so looking forward to working with SORHs and their partners on this program that we've tried to keep the cost of the program as low as possible ($500 per participant). We are also willing to make whatever billing arrangements your office might need to make in order ensure the participation of your staff. Learning session begin June 21, 2012 - register soon to reserve your spot in the class.
Questions? Contact:
Stephanie Hansen
Education CoordinatorNational Organization of State Offices of Rural Health
w: 208-375-0407
c: 208-571-3613
Global push to guarantee health coverage leaves U.S. behind
By Noam N. Levey, Washington Bureau
China, Mexico and other countries far less affluent are working to provide medical insurance for all citizens. It's viewed as an economic investment.
Even as Americans debate whether to scrap President Obama's healthcare law and its promise of guaranteed health coverage, many far less affluent nations are moving in the opposite direction - to provide medical insurance to all citizens.

Many countries are still struggling to improve the quality of their medical care. And making healthcare affordable remains a challenge for most countries, as it does for the U.S., where about 15% of the population lacks coverage.

But the international drive to provide healthcare for everyone is increasingly leaving America behind.
Mark Your Calendar
2012 Dakota Conference on Rural and Public Health
Working Together for a Healthier North Dakota
May 30 - June 1, 2012
Alerus Conference Center, Grand Forks, ND
Lodging Reservations at the 1-888-33CANAD (22623). To receive the discounted rate, please request the Dakota Conference room block reservation number 200565. For more hotel options please visit our website.
2012 18th Annual SHIP Directors' Conference
Jun 4 - 7, 2012
Centers for Medicare and Medicaid Services
Marriott Marquis
Atlanta, GA
For more information, contact:
https://meetinglink.org/ship12/default.aspx
20th Annual NALBOH Conference
Aug 8 - 10, 2012
National Association of Local Boards of Health
Hyatt Regency Downtown
Atlanta, GA
For more information, contact:
Tracy Schupp
http://www.nalboh.org/NALBOH_Conference.htm
2012 Annual NASCSP Conference
Sep 11 - 14, 2012
National Association for State Community Services Programs
Grand Hyatt Atlanta
Atlanta, GA
http://www.nascsp.org/Events.aspx?id=130