FY 2012 GRHA Board of Directors
President
Sallie Barker
Immediate Past President
Nannette Turner
President Elect
Denise Kornegay
Vice President
Ann Addison
Treasurer
Sheila Freeman
Secretary
Deidre Howell
Board Members
Carla Belcher
Laura Bland Gillman
Sue Nieman
Charles Owens
Chris Parker
Caroline Holley Womack
Paula Guy
Monty M. Veazey
Matt Caseman
GRHA New Members
Platinum Corporate Sponsor Member
Phoebe Putney Health System, Inc.
2012 Legislative Session ends Sine Die on March 29th. Final Report coming soon for Georgia Rural Health Association Members.
2012 R.U.R.A.L. Legislative Agenda
RWJF GRANT
County Health Rankings and Roadmaps Program Releases Call for Proposals
Roadmaps to Health: Community Grants Proposal
Deadline: May 2, 2012 3:00 PM EDT
Telehealth Network Grant Program
Closing Date for Applications
April 13, 2012
Community Facilities Funds Available from USDA
U.S. Department of Agriculture invites you to consider community facilities projects and is excited to announce that in FY2012 (Oct. 1, 2011-Sept. 30, 2012) Congress has granted Rural Development Georgia a generous Community Facility Direct Loan allocation to fund eligible projects. See the attached flyer for more information.
GRHA members are invited to join the Georgia Charitable Care Network, formerly the Georgia Free Clinic Network, at a discounted rate of $150 for 2012.

The Georgia Charitable Care Network is the only statewide organization whose mission is solely focused on the needs of charitable clinics and the populations they serve. To learn more you can go to their website http://www.gfcn.org/index.php

THIS OFFER IS OPEN ONLY TO YOU, AS A MEMBER OF GRHA! JOIN GCCN BEFORE APRIL 15th FOR ONLY $150 TO RECEIVE THE MANY BENEFITS OF MEMBERSHIP.

To access the GCCN application form click here.

To read the GCCN Values Statement click here.
Scholarships available

NRHA has scholarship funds available for students and community members with a critical need for financial support with conference expenses. Scholarships will be awarded on a first-come, first-served basis to people who meet eligibility criteria specified on the application and who are unable to attend conference without such support. Six students and community members will each receive $1,000 to help offset the cost of attendance. Click here to download the application. Please e-mail/fax applications to [email protected] or 202-639-0559 by March 31 to be considered for a scholarship.
For those who want to stay up to date through social networks, please like the Georgia Rural Health Association Facebook page and follow us on Twitter!


By joining our social media sites, you have the ability to stay updated on the latest rural health information in Georgia. Please help us spread the word! Thank you for your support and feel free to contact us with any questions.
Notice
GRHA circulates state and
national news as an information service only. Inclusion of information is not intended as an endorsement.
Rural Health Clinic Conference
May 9, 2012
Lake Blackshear Resort & Golf Club
2459-H Hwy.280 West
Cordele, GA 31015
Don't miss out on this great networking
and learning opportunity!
Presentations include: ICD-10, RAC auditing documentation, rural provider's guide to meaningful use and EHR incentive programs, Medicaid billing, financial challenges of rural health clinics, CMS update, telehealth, and National Health Service Corp and provider recruitment
2011 Rural Health Clinic Conference Presentations
2012 Georgia Rural Health Association
Annual Conference
September 17 -19, 2012
Callaway Gardens, Pine Mountain, GA
Comparison of Medicare Premium Support Proposals
This brief provides a side-by-side comparison of recent proposals to transform Medicare into a premium support program and slow the future growth in Medicare spending.
These proposals each would convert Medicare from a defined benefit program, in which beneficiaries are guaranteed coverage for a fixed set of benefits, to a defined contribution or "premium support" program, in which beneficiaries are provided a fixed federal payment to help cover their health care expenses.
The brief compares the premium support provisions of these proposals, including how the level of premium support for beneficiaries would be determined; whether traditional Medicare would remain an option; what protections would be provided for low-income beneficiaries; and whether and how the proposals would cap federal spending on Medicare. These differences have important implications for Medicare beneficiaries, the federal budget, health care providers and private health plans.
Report
One-day Public Health Summit on Blood Disorders -- FREE
Leukemia, Lymphoma, Multiple Myeloma, and Sickle Cell Anemia
When: April 4, 2012 - 9AM - 5PM
Where: Morehouse School of Medicine
Who: Patients/Caregivers, Physicians, Health care professionals, Social Workers, Navigators/CHWs, Community
Morning sessions include: Nutrition, Meditation, Tai Chi, Yoga, and Blood Disorders and Genetics, Current trends in diagnosis and treatment, Social Workers and Patient Navigator roles in care
Afternoon sessions: Who is at risk? Moving from adolescence to adulthood with blood disorders, resources from local hospitals,and online resources, and more through exhibits
Please share with your personal and professional networks. Make announcements in your church programs or community meetings. Offer to register for those who might have problems.
New Study Highlights Critical Role of CHCs in Health Care SystemReport Also Documents Impact of CHC Funding Cuts on Patient Care
By James Arvantes * Washington
Story highlights
*The demand for basic primary care services among the nation's uninsured and underinsured patients outpaces the resources of community health centers (CHCs), according to a new report released by the National Association of Community Health Centers.
*At least one quarter of U.S. counties with the highest need indicators for primary care do not have a health center, the report states.
*Among counties with the highest proportion of uninsured individuals, half lack a health center, and more than half of counties with the lowest numbers of primary care health professionals do not have a health center.
*The report touts the economic benefits of CHCs in saving the U.S. health care system billions of dollars each year.
"In fact, among those counties with the highest proportion of uninsured individuals, half lack a health center today," said Hawkins, citing findings from the report. "And over half of the counties with the worst rates of primary care provider supply do not have a health center."
National Doctors' Day
March 30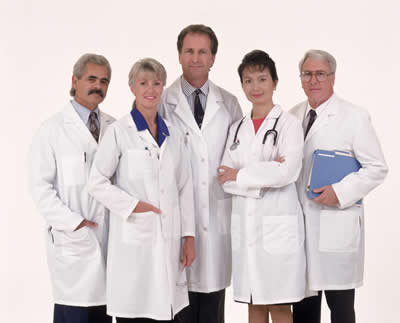 National Doctors' Day is held every year on March 30th in the United States. It is a day to celebrate the contribution of physicians who serve our country by caring for its' citizens.
The first Doctor's Day observance was March 30, 1933 in Winder, Georgia. Eudora Brown Almond, wife of Dr. Charles B. Almond, decided to set aside a day to honor physicians. This first observance included the mailing greeting cards and placing flowers on graves of deceased doctors. The red carnation is commonly used as the symbolic flower for National Doctor's Day.
On March 30, 1958, a Resolution Commemorating Doctors' Day was adopted by the United States House of Representatives. In 1990, legislation was introduced in the House and Senate to establish a national Doctor's Day. Following overwhelming approval by the United States Senate and the House of Representatives, on October 30, 1990, President George Bush signed S.J. RES. #366 (which became Public Law 101-473) designating March 30th as "National Doctor's Day."
Source: http://www.doctorsday.org/
Mark Your Calendar
Briefing: Global Child Survival Efforts: Every Child Deserves a Fifth Birthday
Wednesday, April 4, 2012 from 9:30 a.m. - 11:15 a.m.
(Registration and breakfast begin at 9:00 a.m.)
Barbara Jordan Conference Center (Kaiser Family Foundation Office)
1330 G Street, NW, Washington, DC (one block west of Metro Center)
Please register online to attend this event
Society of Trauma Nurses
STN 15th Annual Conference
Going Coastal: Reset your Trauma Compass
GPHA/GASOPHE Conference
April 12-13
Crowne Plaza Ravinia, Atlanta
2012 RHC Billing and Cost Reporting Seminar
April 19, 2012
Healthcare Business Specialists
Hyatt Regency
Savannah, GA
2012 43rd Annual ASAM Medical-Scientific Conference
April 19-22, 2012
American Society of Addiction Medicine
Hilton Atlanta Hotel
Atlanta, GA
2012 Minority Health Month Health Equity Summit
Connections 2012: Because Results Matter
Reception and Awards Ceremony
Wednesday, May 2, 2012
7pm - 9pm
Connections 2012 Conference
Thursday, May 3, 2012
7:30 am - 4:30 pm
Early Bird Registration Fees for the 2012 Dakota Conference on Rural and Public Health!
Early Bird Registration ends April 29 (payment and registration must be received by this date).
2012 Dakota Conference on Rural and Public Health
Working Together for a Healthier North Dakota
May 30 - June 1, 2012
Alerus Conference Center, Grand Forks, ND
Lodging Reservations at the 1-888-33CANAD (22623). To receive the discounted rate, please request the Dakota Conference room block reservation number 200565. For more hotel options please visit our website.
Register Today!