FY 2012 GRHA Board of Directors
President
Sallie Barker
Immediate Past President
Nannette Turner
President Elect
Denise Kornegay
Vice President
Ann Addison
Treasurer
Sheila Freeman
Secretary
Deidre Howell
Board Members
Carla Belcher
Laura Bland Gillman
Sue Nieman
Charles Owens
Chris Parker
Caroline Holley Womack
Paula Guy
Monty M. Veazey
Matt Caseman
GRHA New Members
Platinum Corporate Sponsor Member
Phoebe Putney Health System, Inc.
Georgia Rural Health Association Members can access the latest Legislative Reports and Bill Tracking Documents for the 2012 Session of the Georgia General Assembly off of our website.
From the Advocacy Page, click on "2012 Legislative Tracking", and log in. For assistance please contact our office at 478-552-3620 or grha@grhainfo.org.
RWJF GRANT
County Health Rankings and Roadmaps Program Releases Call for Proposals
Roadmaps to Health: Community Grants Proposal
Deadline: May 2, 2012 3:00 PM EDT
Telehealth Network Grant Program
Closing Date for Applications
April 13, 2012
Community Facilities Funds Available from USDA
U.S. Department of Agriculture invites you to consider community facilities projects and is excited to announce that in FY2012 (Oct. 1, 2011-Sept. 30, 2012) Congress has granted Rural Development Georgia a generous Community Facility Direct Loan allocation to fund eligible projects. See the attached flyer for more information.
Scholarships available

NRHA has scholarship funds available for students and community members with a critical need for financial support with conference expenses. Scholarships will be awarded on a first-come, first-served basis to people who meet eligibility criteria specified on the application and who are unable to attend conference without such support. Six students and community members will each receive $1,000 to help offset the cost of attendance. Click here to download the application. Please e-mail/fax applications to [email protected] or 202-639-0559 by March 31 to be considered for a scholarship.
For those who want to stay up to date through social networks, please like the Georgia Rural Health Association Facebook page and follow us on Twitter!


By joining our social media sites, you have the ability to stay updated on the latest rural health information in Georgia. Please help us spread the word! Thank you for your support and feel free to contact us with any questions.
Notice
GRHA circulates state and
national news as an information service only. Inclusion of information is not intended as an endorsement.
Rural Health Clinic Conference
May 9, 2012
Lake Blackshear Resort & Golf Club
2459-H Hwy.280 West
Cordele, GA 31015
Don't miss out on this great networking
and learning opportunity!
Presentations include: ICD-10, RAC auditing documentation, rural provider's guide to meaningful use and EHR incentive programs, Medicaid billing, financial challenges of rural health clinics, CMS update, telehealth, and National Health Service Corp and provider recruitment
2011 Rural Health Clinic Conference Presentations
2012 Georgia Rural Health Association
Annual Conference
September 17 -19, 2012
Callaway Gardens, Pine Mountain, GA
GRHA Annual Meeting
Keepin' It Rural
What's your role?
in improving rural health
CDC Media Campaign Tells the Deadly Truth about Smoking - Initiative Will Save Lives and Reduce Health Care Costs
WASHINGTON, DC - The Centers for Disease Control and Prevention today has taken a critical step to reinvigorate the fight against tobacco use - the nation's leading preventable cause of death - by launching the government's first-ever paid, nationwide media campaign to encourage smokers to quit and prevent children from starting to smoke.
CDC: Tips from Former Smokers - Jessica's Asthma Ad
This unprecedented campaign is a smart investment that will save lives and save money by reducing tobacco-related health care costs. The evidence is clear: Effective mass media campaigns reduce youth tobacco use and encourage smokers to quit.
Kaiser Family Foundation Resources on Deficit-Reduction Plans
These Foundation resources shed light on how the ongoing national debate about deficit reduction may affect Medicare, Medicaid and other health-care programs. These resources include summaries and comparisons of relevant elements of major deficit-reduction plans, analysis of specific savings proposals, and explanatory briefs and backgrounders describing key issues related to the debate.


http://www.kff.org/medicare/Medicare-Medicaid-Deficit-Resources.cfm

GRHA members are invited to join the Georgia Charitable Care Network, formerly the Georgia Free Clinic Network, at a discounted rate of $150 for 2012.

The Georgia Charitable Care Network is the only statewide organization whose mission is solely focused on the needs of charitable clinics and the populations they serve. To learn more you can go to their website http://www.gfcn.org/index.php

THIS OFFER IS OPEN ONLY TO YOU, AS A MEMBER OF GRHA! JOIN GCCN BEFORE APRIL 15th FOR ONLY $150 TO RECEIVE THE MANY BENEFITS OF MEMBERSHIP.

To access the GCCN application form click here.

To read the GCCN Values Statement click here.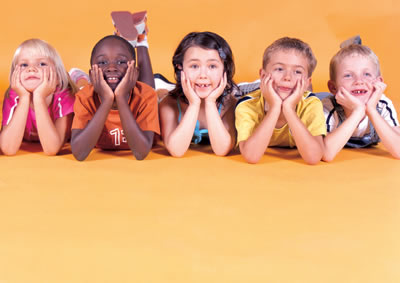 What others think: PeachCare redesign an opportunity to improve child health
By Pat Willis and Cindy Zeldin
The Georgia Department of Community Health is in the midst of a process to redesign the state's Medicaid and PeachCare for Kids programs. Together, these two programs cover more than 1.7 million low-income children, families and disabled Georgians.
As advocates for Georgia's children and for Georgia's health care consumers, we view this redesign process as an opportunity to strengthen these programs to ensure they provide access to the services that children and families need to live healthy and productive lives.
The first phase of the Department's redesign effort, an assessment of the Medicaid landscape in Georgia and in selected states around the country conducted by an outside consulting firm, was recently made public.
4 Tech Success Strategies for Hospitals
Joe Cantlupe, for HealthLeaders Media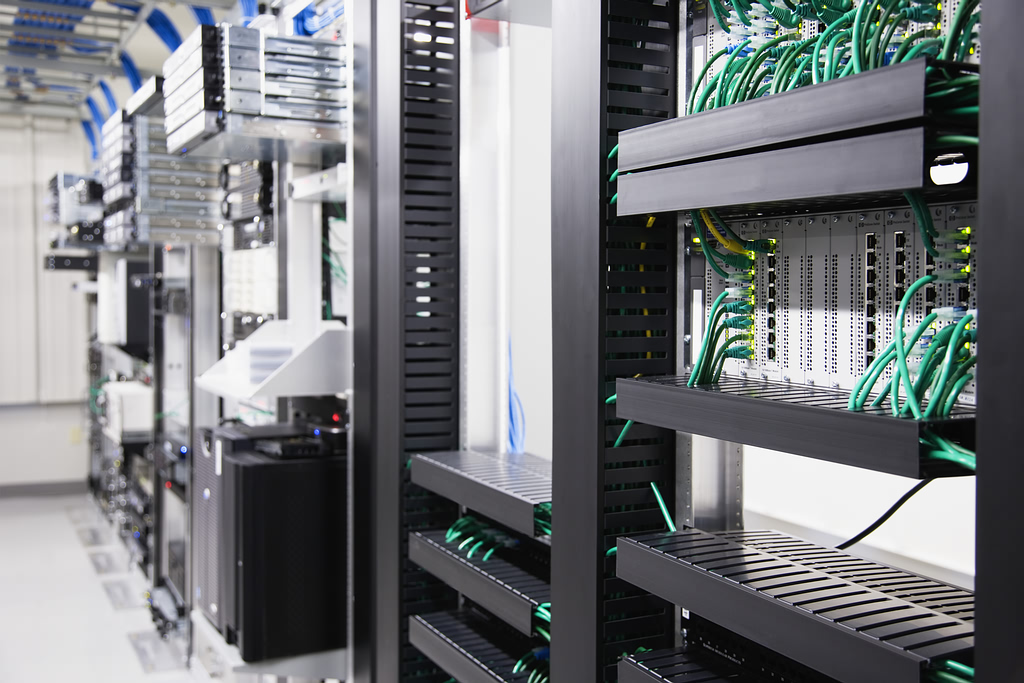 Changes wrought by technology are making an indelible mark in service lines for health systems big and small. This is being reflected in a hospital when a patient is given an iPod with a Pandora app to listen to any music she wants to hear as she waits for an oncological exam (You want Motown, you've got it!) and in the surgical suite where physicians use da Vinci robotic systems for minimally invasive procedures, as well as new cloud-based data systems that allow clinicians instantaneous access to a patient's heart rhythms.
Health systems are moving ahead quickly in pursuing technology improvements, using robotics, apps, telemedicine, clouds, electronic medical records, device journals, or other innovations to provide value and add volume to their service lines. Leaders of healthcare systems say they are working to improve patient experience and patient flow in highly personalized programs while using smartphones and tablets to monitor health conditions and evaluate symptoms. Part of the rush is based on federal incentives under meaningful use requirements.
Edward W. Marx, senior VP and chief information officer for the 3,800-bed Texas Health Resources system in Dallas, says health systems have little choice but to embark on technological improvements to advance care.
"We work under the strategy that IT exists to transform, grow, and help run the organization and to be viewed as a strategic asset," says Marx. "It's all about patient experience and quality of care. We talk about transforming growth from a business perspective. Innovation is who we are and who we aspire to be. It is pretty much strategic for the organization. We try to live that culture of being innovative, and it expresses itself in many ways."
Mark Your Calendar
Briefing: Global Child Survival Efforts: Every Child Deserves a Fifth Birthday
Wednesday, April 4, 2012 from 9:30 a.m. - 11:15 a.m.
(Registration and breakfast begin at 9:00 a.m.)
Barbara Jordan Conference Center (Kaiser Family Foundation Office)
1330 G Street, NW, Washington, DC (one block west of Metro Center)
Please register online to attend this event
Society of Trauma Nurses
STN 15th Annual Conference
Going Coastal: Reset your Trauma Compass
GPHA/GASOPHE Conference
April 12-13
Crowne Plaza Ravinia, Atlanta
2012 RHC Billing and Cost Reporting Seminar
April 19, 2012
Healthcare Business Specialists
Hyatt Regency
Savannah, GA
2012 43rd Annual ASAM Medical-Scientific Conference
April 19-22, 2012
American Society of Addiction Medicine
Hilton Atlanta Hotel
Atlanta, GA
2012 Minority Health Month Health Equity Summit