TACC Mission, Vision & Values
Mission
- We are a forward thinking membership organization, providing opportunities for consistent long-term sustainable growth.
Vision
- Be a vibrant, supportive, interconnected business community where strength through collaboration and power through partnership makes Business Soar!
Values

Authenticity, Honesty and Integrity
Purposefulness and Stewardship
Teamwork and Perseverance
Business Wisdom and Leadership
GRAND TIGARD MEMBERS
HOLIDAY LUNCHEON
DONATING COMPANIES FOR ULTIMATE GIFT BOX GAME
Action Coach
Aflac - Morgan Roe
At Ease Massage Therapy
Atieyah Bros
Banner Bank
Becoming You Hypnosis
Berry Insurance
Blessings of Spirit
Bridge City Café
Cecilia Tilley
Coca's Mobile Spa
Country Financial
Drive Thru Starbucks on 99
DTS Infotech
Edge One Media
Eve Holloran Digital Dogs
Farmers Insurance
Finnegans Toys
Fishermans Marine and Outdoor
Flourish Natural Medicine
Flowers by Arrangement
Fred Meyer
Holloran Vineyards
Home Depot
Image Embroidery
In Bark
Jobs, Jenny
Jockey Person to Person
John Dean, Absolute Office
Key Bank, King City Branch
Landmark Ford
Legal Shield
Live Laugh Love Glass
Marilyn McCobb, Keller Williams Realty
Meadows group Realtors
Native Foods
New Seasons
NW Painting Options
Office Depot Tigard
Pac NW Wine Club
Pacific Coast Dental
Pacific Residential Mortgage
Phoenix Functional Fitness
Portland Badge
Posh Lingerie
Red Robin
Send Out Cards
Sherry's Jewelry box
Staples
Starbucks Murray and Scholls
Starbucks Washington Square Too
Take Shape For Life
The Idea Factory
The Task Man, LLC
The Times
Tigard Bowl
Tigard Tire and Auto
True Balance Chiropractic
Tualatin Auto Body
Tyler's Automotive
Washington Federal
Weight No More
West Coast Bank, King City Branch
West Marine
NEW MEMBERS
THANK YOU
AUG-DEC
New Shoes - 12/20/11
Danielle's Adult Care Home - 11/18/11
All About Yarn - 11/18/11
Affordable Health Clinic 11/15/11
Paragon Payroll - 11/7/11
Image Embroidery - 11/2/11
Tigard Chiropractic Clinic - 10/25/11
Phoenix Functional Fitness - 10/7/11
Elavon - Costco 9/29/11
WooHoo 9/29/11
Your Business Counts 9/28/11
Evergreen Orchards/dba Greenpatch 9/26/11
Flourish Natural Medicine 9/23/11
Tigard Wine Crafters - 9/15/11
Home Depot - Tigard 9/12/11
Jean Silver/Meadows Group - 9/9/11
GISI Marketing Group - 9/8/11
True Health Medicine - 9/8/11
Keller Williams/ Renee Brewer - 9/6/11
The Doug Hall Drapery and Blinds - 9/6/11
Sutton Estate Sales - 9/6/11
Solutions 4 Health 8/25/11
Washington Gardens Memory Care - 8/24/11
Portland Bagel Company 8/24/11
The Tao of Touch 8/23/11
The Legacy Group - 8/23/11
ProDesign Solutions - 8/19/11
Jane Davies, Broker, Meadows Group Realtors - 8/16/11
Diva Den Studio - 8/15/11
Tigard Pawn 4 More - 8/12/11
House of Reptiles - 8/12/11
Rubbish Works of Portland - 8/11/11
Edge One Media - 8/10/11
LVSYS Corp 8/9/11
NW Boomer and Senior News 8/1/11
GRAND TIGARD LEVEL MEMBERS
RENEWING MEMBERS
THANK YOU
Jul - Dec
Cousineau Moss Attorneys
Gentog
Alder Dental Group
Hilton Garden Inn
Fast Signs
Key Bank King City
SuperMedia
Penny Wizers
Tigard Optometric Clinic
McGee Financial Strategies
Law Office of Jerold Hilary
AFLAC - Sidney Stone
Becoming You Hypnosis
Employers Overload
Oswego Springs
Les Schwab - King City
Keller Williams - Marilyn McCobb
Westside Sleep Center
CARTRIDGE WORLD
All Tech 1
KARATE ON MAIN
THE IDEA FACTORY
JACK'S OVERHEAD DOOR INC.
BREAST FRIENDS
TIGARD FAMILY CHIROPRACTIC
BEST WESTERN NORTHWIND INN & SUITES
OFFICE MAX TIGARD
REWARD TRAVEL
THE DOUG HALL DRAPERY & BLIND CO.
PETER'S AUTO WORKS
SPECIALTY HEATING & COOLING
FRED MEYER
JANE DAVIES, BROKER/MEADOWS GROUP
MASSAGE ON THE GO
COUNTRY FINANCIAL - BRIAN CASTELLANOS
CROWN CARPETS INC
OMG! Onthank Marketing Group
SUMMERFIELD CLUBHOUSE ESTATES
INTEGRA TELECOM OF OREGON
KADEL'S AUTO BODY
Oregon Hearing Solutions
POINT TO POINT
EXPRESSIONS PRINTING
PACIFIC MEDICAL GROUP, PC
COLLIN CLEANING & HOME SERVICES
NORTHWEST NATURAL GAS
ACTIVE MEDIA INC.
Pre-Paid Services
Autumn Funerals & Cremation
LEGACY MERIDIAN PARK HOSPITAL
WASHINGTON COUNTY
ACCELERATION CHIROPRACTIC
FINANCIAL WEALTHCARE
SCOTT BODYFELT, DMD
Winterbloom
Northwest Business Support Services
SONIC DRIVE IN
BLUEBIRD TRANSFER
LES SCHWAB TIRE CENTER-GREENBURG
Oregon Sleep Specialists
M.H. CONSTRUCTION
WEST COAST BANK-PACIFIC HIGHWAY
WEST COAST BANK-KING CITY
BANK OF THE WEST
LES SCHWAB TIRE CENTER - TIGARD
TIGARD/TUALATIN SCHOOL DISTRICT
Coca's Mobile Spa
COAST PAVEMENT SERVICES
Flowers by Arrangement
HEALTH TOUCH, LLC
YELLOW CRAYON LLC
ELITE CARE
City of Tigard
LAKE GROVE PLUMBING
METRO WEST AMBULANCE INC.
TIGARD BOWL
PORTLAND GENERAL ELECTRIC
WORKSOURCE OF TUALATIN
GRAND TIGARD LEVEL MEMBERS
CHAIRMAN LEVEL MEMBERS
PRESIDENT LEVEL MEMBERS
GRAND TIGARD LEVEL MEMBERS
PRESIDENT LEVEL MEMBERS
Whats Going on in TACC?
Check out these Links
Tigard Chamber


TACC Subcommittees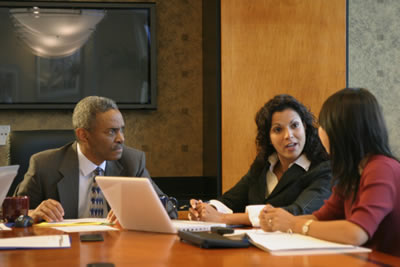 Building
Steve Schmitt, Chair
Greg Schmidt
David Aldridge
Debi Mollahan
Events
Kate Mohr, Chair
Debi Mollahan
Finance
John L. Cook, Chair
Tim McBratney
Deborah Wade
Debi Mollahan
Fund Raising
Michale Carlson, Chair
Brian Castellanos
Debi Mollahan

Govt/Public Policy
Debi Mollahan, Chair
Brian Buckner
Ralph Hughes
Mark Fryburg
John L. Cook
Bob Oleson
Tim McBratney


Marketing
Debi Mollahan, Chair
Dianna Weston
Deanie Bush
David Dahle
Membership
Lisa Clark-Mickle, Chair
Marilyn McCobb
Dan Snyder
Debi Mollahan
Subcommittee Chairs will be reaching out into the membership to fill out these subcommittees.
Many hands make light work.

Subcommittee membership is a great way to network and connect on a different level in the chamber

.
If you have an area of interest or passion in terms of helping the TACC grow, please contact the chair of that subcommittee.
Greetings!
Tigard Chamber Shops Local and Assumes Tigard Area Farmers Market operations
Exciting news, the Tigard Area Chamber of Commerce (TACC) has officially assumed responsibility for the operation of the Tigard Area Farmers Market in an agreement reached with Market Board Officers Stan Baumhofer and Marland Henderson. The synergies that exist between the chamber and the farmers market make this a natural fit and I am excited about the changes. We share a focus on the local economy, supporting local businesses, and promoting relationships within our community.
Stan Baumhofer and Marland Henderson have been stewards of the Tigard Area Farmers Market for the last 20 years, each volunteering countless hours. Under their leadership they have tirelessly ensured an ongoing commitment to bring fresh and locally sourced produce, plants, food, and crafts to the community. The market they helped to create supports local farmers, provides a community gathering place, and has a loyal following.
Moving forward, the TACC will continue to ensure that residents in Tigard and the surrounding areas have access to the high quality produce they have come to expect - while continuing to offer programs that expand access to healthy food and support sustainability. In addition, the chamber will continue to direct the farmers market focus toward programs that bring business, farmers and community together in a way that benefits all.
Some things to know about the Tigard Area Farmers Market (TAFM). The TAFM, established in 1993, is focused on bringing farmers, community and non-profits together in a way that benefits all. Farmers grow local produce, plants, and flowers; our Tigard Community members gather together to buy these products; and weekly non-profit booth space gives all the opportunity to give back.
Tigard Area Farmers Market. GROW. GATHER. GIVE.
Stay tuned for more information on this new facet of the Tigard Chamber.
Debi
CEO
Tigard Area Chamber of Commerce
503-639-1656
What's Going On Near Term
This Week..
Staying Informed
Want text message reminders of chamber events?
Just text "follow tigardchamber" to 40404 and you will get a text reminder 24 hours in advance of events.
Chamber Business Library - Did you know there are almost 50 different books you can check out for free from the Chamber on topics like marketing, finance, management, leadership, etc? To view a complete list, click this link Biz Library
Tigard Chamber Blog
The Tigard Chamber now has a blog. TACC Blog. The purpose of the TACC Blog is to keep you informed on things that matter to the business community and chamber members, whether it is press releases on key chamber happenings, business tips & tricks, shopping local success stories, business issues, or breaking news from subcommittees, the Board or the Chamber CEO. Consider it a two way dialog with the chamber and broader business community.
BUILDING A STRONG, LOCAL ECONOMY
Metro, the regional government that oversees transportation, natural areas, urban growth and development in the greater Portland area has developed a new tool called Opt In to hear the opinions of more local residents. Opt In is an online public opinion panel that asks participants to complete 1 or 2 short surveys each month on topics of regional concern. Opt In was launched a year ago and more than 8,000 people have signed up so far. However, most of these members live in Portland and Multnomah County. Washington County is very under-represented. Metro wants to hear from a broader range of opinions and viewpoints to help make our region a great place to live. Visit www.optinpanel.org to learn more and join."
SCORE Portland Workshops

To see all upcoming workshops, click here
BRC Hours:

Monday - Friday 9AM-4PM

Clients are advised to arrive by 3PM, as our counselors leave at 4PM sharp.
SCORE Clients,

The link below shows a fact sheet from the Small Business Development Center of Portland Community College about their small business management program and the availability of a $1600.00 scholarship. The scholarships are available to small business owners who meet the program's criteria.

Portland Development Center - Small Business Management Program
Lunch Local, 2nd & 4th Wed 11:45 - 1:00 - No Host
Jan 25th Tamale House
Feb 8th Bridge City Cafe
Feb 22nd Portland Bagel Co
March 14th John's Incredible Pizza
March 28th Will forgo due to Spring Break
April 11th Max's Fanno Creek
April 25th Oswego Grill in Lake Oswego
May 9th Davidson's
May 23rd China Sky - King City
June 13th Sonic - Pacific Hwy
June 27th Cheesecake Factory
Come patronize a local Tigard restaurant, stimulate the local economy, and create some new connections. All are welcome!
BUSINESS NETWORKING OPPORTUNITIES
Good Morning Tigard

GMT THIS WEEK 1/19/11 7:00am-9 a.m.
Host: Pheonix Functional Fitness
The Tigard Chamber of Commerce
12345 SW Main St. Tigard OR
Map it!
Join us for a continental breakfast, coffee, conversation and great connections. Open to all Chamber members and any guests, friends or family. Please feel free to stop by and see what this Chamber Member's business is all about. Tigard Chamber Members are working together with you to strengthen business in the area.
GMT CALENDAR
1/12/12 - Mystery host!
1/19/12 - Phoenix Functional Fitness @ TACC 12345 SW Main St. Tigard, OR 97223
1/26/12 - Reward Travel @ TACC 12345 SW Main St. Tigard, OR 97223
2/2/12 - Open!
2/9/12 - WooHoo @ their location 12198 SW Scholls Ferry Rd
NEW MEMBERS, START THE NEW YEAR RIGHT, SIGN UP TO HOST A GMT!
All you new members who have joined in the last several months should consider hosting to get your name and face out there. Contact the Tigard Chamber at info@tigardchamber.org or at 503-639-1656 to host a Good Morning Tigard.
Hosts Needed for GMT
Would you like to bring between
60 and 80 people into your business and have 10 minutes of free advertising
?
If so, you should host a Good Morning Tigard Networking event. All you need to do is provide coffee, pastries and 3 raffle prizes for the event. It can either be held at your business or if you don't have the room we can find a location for you.
The purpose of Good Morning Tigard is to bring business to you!
#DRIVEN Westside of Portland - Check it out you Young Professionals
Breakfast with the Boss: Chuck Ferguson
Author of "Indomitable Spirit: Life-Changing Lessons in Leadership", leadership consultant, and professional speaker, we look forward to kicking off the year with Chuck!
Thursday, January 19, 7:30-9:00am
Springs at Tanasbourne - 1950 NW 192nd Ave, Hillsboro
$15 (includes breakfast)
Register Now
Lunch Local, 2nd & 4th Wed 11:45 - 1:00 - No Host
Jan 1th Bannings on Pacific Hwy
Jan 25th Tamale House
Feb 8th Bridge City Cafe
Feb 22nd Portland Bagel Co
March 14th John's Incredible Pizza
March 28th Will forgo due to Spring Break
April 11th Max's Fanno Creek
April 25th Oswego Grill in Lake Oswego
May 9th Davidson's
May 23rd China Sky - King City
June 13th Sonic - Pacific Hwy
June 27th Cheesecake Factory
Come patronize a local Tigard restaurant, stimulate the local economy, and create some new connections. All are welcome!
After Hours Tigard's 3rd Tuesday 5-6:30 p.m.

AFTER HOURS

January 17th - Grocery Outlet-King City at their Location
February 21st
- 2/21 - After Hours hosted by Your SEO Pro and Blessings of Spirit at Your SEO Pro location
March 20th - Open, you could host!
LUNCH AND LEARN CALENDAR
1/18/12 - 8 Essential Skills for Successful Networking at Events - Register Now!
2/1/12 - GOT MOBILE?: A Guide to Effectively Mobilizing Your Website - Registration Link Coming Soon
2/15 - Lunch and Learn - JDK Marketing - Web related topic, TBA
3/21 - Lunch and Learn - US Postal Service - How to use your mail to grow your business.
Lunch and Learn Presenters Needed

We are working to bring you a monthly calendar of lunch and learns from noon-1 p.m. I am looking for businesses/people interested in presenting a lunch and learn topic that has broad interest to chamber and local businesses. We will do multiple lunch and learns/month depending on presenter interest/availability and other chamber events schedules.
There is no fee for presenting & use of Pearson room. Presenters get to interact with 20-30 local businesses, spend 30-40 minutes or so on their topic and get 5-10 minutes to present their value proposition as a business. Sponsors may provide a light lunch if they desire (could increase attendance) or it becomes BYOL (Bring Your Own Lunch).
Interested in sponsoring/presenting a lunch and learn?
Other Lunch and Learn Opportunities

The Beaverton Chamber of Commerce has opened up opportunities for the Tigard Chamber's Members to attend their lunch and learns!
Seminars take place at McCormick's Fish House & Bar from 11:30 am - 1:15 pm on the second Tuesday of every month. Lunch will be served at noon.
McCormick's is located at 9945 SW Beaverton-Hillsdale Highway, Beaverton, OR 97005 Space is limited to 45 participants.
Preregistration is required!

Call the Beaverton Chamber of Commerce to register at 503-644-0123 or click the link below.

Price for any chamber member is $19 each. Price for non-members is $25 each. Discounted series pricing also available! Call the Chamber for more details.
Below is a link to the Registration for each event and a more detailed PDF.
GOV'T & PUBLIC POLICY (GAPP)
Stay Connected with the City of Tigard
There are lots of ways to stay connected to and get involved with the City of Tigard. If you don't find what you're looking for here, please contact us.
U.S. Senator Jeff Merkley - January 17, 2012
U.S. Senator Jeff Merkley

Washington County Town Hall

Tuesday, January 17, 2012

10:00 am

Tigard Public Library

13500 SW Hall Blvd.

Tigard, OR 97223

Bring your issues, questions, and suggestions.

Please join us!

We have joined with all Washington County Chambers as part of our WCCCP partnership to bring you a 1st Congressional District Forum/Debate between Rob Cornilles and Suzanne Bonamici on January 10th, at 7:30 a.m. Attendance at this event will be limited to chamber member businesses from Washington County chambers. An invite will be coming over the next week or two with more details.

Chamber Day at the Oregon State Capitol is planned for Feb 16th, 2012 at 8:00 a.m. at the Salem Conference Center. Interested Chamber members are welcome to attend with GAPP committee members. More details to following including cost, agenda and speakers. Stay tuned.

Your GAPP committee met last month with Representative Margaret Doherty to hear an update from her on the Oregon Health Insurance Exchange. This independent exchange is expected to help combat the rising cost of health insurance by enabling individuals and small businesses to have access to health coverage at more competitive rates through pooling of applicant policies. The business plan is currently in development and we expect more details to come out of the Feb 2012 Legislative session regarding this major initiative. Stay tuned for more info.

H2O at The Watershed
Now Pre-Leasing for June 2012 Commercial Space at Gateway to Bustling Hillsdale
Community Partners for Affordable Housing (CPAH) plans to build-out the 1,800 square foot corner commercial space at its Watershed at Hillsdale property to create the H2O (Hillsdale Hub and Offices) to include collaborative office space. The property is located at the corner of Capitol Highway (near Beaverton Hillsdale Highway) and Bertha Court at 6380 SW Capitol Highway, Portland, 97239.
The H2O will serve as an innovative model space to support collaboration and coordination among non-profits and community organizations in newly constructed interiors in this LEED Silver building. It will feature sustainable interior office spaces offered on a per workstation basis with a range of amenities. The inclusion of event/flex space is under consideration, to potentially be offered on per hour basis.
Space Features:
Newly constructed office setting designed to support collaboration between non-profits and other community organizations
High level of visibility at the western gateway to Hillsdale Main Street and Town Center.
Sustainably designed (LEED Silver Certified Building)
Transit oriented location; Easy access to alternative transportation (buses, biking) and I-5 freeway.

Opportunities for coordination efficiency and collaboration with other organizations
Other amenities: controlled access building, free WIFI,

underground/covered parking, highly visible corner signage, office furnishings, locking storage, new kitchenette
The build-out of the space is made possible due to grants from the Collins Foundation and the Meyer Memorial Trust. For initial inquiries about pre-leasing office space or interest in potential future event or flex space please contact Lynette Soares at CPAH (503) 293-4038 or info@cpahinc.org or Karen Perl Fox at kpfox@cpahinc.org.
FREE Get Organized Educational Conference
Event title: Get Organized Educational Conference
Website: www.napooregon.com
Date, day, time of event: January 28, Saturday, 10 a.m.-3 p.m.
Location name: Closets to Go
Address: 9540 SW Tigard St
City, Zipcode: Tigard, Oregon 97223
Cost of the event: Free, but $5 donation requested at the door
Is registration required: No, attendees will also be accepted at the door the day of, but the first 125 who pre-register online will receive a goodie bag.
Daytime phone Number: 503-620-2739
Event description: Meet local professional organizers and get answers to your toughest organizing questions at this educational conference, open to the public and hosted by the Oregon chapter of the National Association of Professional Organizers (NAPO). Listen to four presentations on popular organizing topics and meet innovative businesses and non-profits ready to help you clear the clutter once and for all! A $5 donation is requested at the door, and free goodie bags will be given to the first 125 who pre-register online. Visit www.napooregon.com for more information and to pre-register.
Tigard Library - FREE Program
The Tigard Public Library will present a free program about the men and women who worked for the Crown Zellerbach paper mill at Willamette Falls on Sunday, Jan. 22, from 1-2 p.m. "$1.09 an Hour and Glad to Have it..." will feature West Linn author Sandra Hickson Carter, whose book tells the workers' stories.
During its prime years after World War II, Crown Zellerbach employed just under 2,000 people at West Linn who coordinated loading and unloading trains, upper river loggers, tug boats, barges, sawmills and machines for paper production. Carter will describe the personal history of paper-making at the Falls, share anecdotes from her book and play a short video.
The program will be held in the Library's Community Room. For more information, please call the Library at 503-718-2517 or visit the Library's website at http://www.tigard-or.gov/library and click on "Programs & Classes."
AccounTax Announcement
Client Service Announcement from AccounTax of Oregon, Inc.
Happy New Year! Here is your New Year reminder! Yippee! It's tax time!
1. change your check registers
2. Record your odometer reading at 1/1/2012. Come by the office for your free 2012 mileage log.
3. Get your mileage logs up to date for 2011
a. Break at 6/30/2011
b. Mileage rates change at that date
4. Corporate returns (both C and S) are due 3/15/2012 for 2011 tax year.
5. Call to get the free list of Fair Market Values of goods given to charity for your deduction.
We do taxes! We are not a franchise! We are independently owned and operated by Annette Saarinen.
Every return is checked by another Licensed Tax Professional. 53 years total experience on the team.
6. Chamber members get 10% discount off their business and/for personal tax return invoice.
7. For years after 2007, it's not too late to get your taxes straight. 2008 refunds expire 4-15-2012.
8. Call 503-619-1040 for your appointment to do business and/or personal returns.
9. Conveniently located at 8050 SW Pfaffle St, Ste 110 Tigard, OR 97223
"The Chamber Perk"
The Chamber Perk, pun intended.
Located in the chamber lobby, you will now find a self-serve Coffee and Drink bar. Libations include Organic Fair Trade drip coffee (ground/brewed fresh daily), assorted teas, hot cider, cocoa and assorted cold beverages including bottled water, Gatorade, Kempers Soda, Fruit Juices and flavored waters and Arizona Tea.
As an added "perk" for chamber members, coffee, tea, cider and cocoa are FREE to members. Non-members/guests pay a mere 50 cents/cup of coffee and 25 cents/bag for tea, cider or cocoa. Refrigerated beverages run between 50 cents - $2 for everyone. We hope you still find the lobby a great place to grab a beverage, meet a client, partner or friend and use the free WIFI.
Chamber Bucks

Don't forget about the newly launched Chamber Bucks program, refer a new member and receive a 10% credit on your account to be used against any future chamber payment, events, membership, tickets, etc. For more info about this program, click the following link Chamber Bucks

You are the best reference we have, refer a member today!

3 Month Payment Plan Option for Membership Renewal

We are pleased to offer our members the option of paying their membership renewal over a 3 month period.

Members are required to provide a valid credit/debit card number, and they will be billed in 3 payments on the 1st or 15th of 3 consecutive months.

With this option, you might also want to consider upgrading your membership to another level if that makes sense for your business.
Member Renewal Benefits

Pay your membership renewal invoice within 30 days of the invoice date and receive a $100 Ad Credit on your account for Qty 4, 3"x2" ads in the weekly Tigard Flyer to be used at your disgression for advertising your business or cause. - Since this was launched in May, 71 chamber businesses have taken advantage of this benefit already!
Member to Member Discounts

Strengthen your chamber and get visibility, participate in our member to member discount list. Please contact the chamber with your discount.

Member to member discounts are now listed on the web

and include goods and services such as hotel rooms, child and adult day care, tax services, business coaching, printing, shipping, advertising, roofing and gutter services and tree services. Click here for the list. Member to Member Discount List. Click here for the recent coupon e-blast and save!


Reminder, your customer is the business and all its employees. There is a large potential market to be tapped! Members participating in this program are not only helping to support the Tigard Chamber, but also are helping the Tigard Community to build solid relationships and build business! SHOP LOCAL.
Business Resources