Last Door Recovery Society Newsletter
Newsletter #009
November 2009
Greetings!
It seems just last week we were planning 2009 and now I am eating a mandarin orange while writing this...that time of year again.
The 10th Annual Door Slam was a resounding success; on the final day there was a lot of gratitude and appreciation expressed to Last Door for hosting the "best tournament" of the year. The ball players, their families and friends notice how much effort and work Last Door staff, volunteers and clients put into the event and it is appreciated.

Similarly, the Golf tournament seemed to be a lot of fun for everyone. It was my turn to feel gratitude and appreciation for volunteers, staff and clients when I went out to Swan'e'set for the dinner and saw people who had just volunteered the whole weekend at Door Slam putting in time and effort again! Thanks to you all.

As you know the Raffle is underway, we are looking forward to handing over the keys to the lucky winner on December 23rd...what a Christmas gift that will be.

Alas, all is not roses.....as you may have seen in the news there have been a couple of items that affect Last Door. One such challenge was the threat to the gaming funds that support of Family Programs. There were some tense times but charities in the social services sector, like Last Door, are holding their own for now. We may have to call on our supporters in the future for letter writing campaigns to MLA's and municipal governments in order to secure gaming funds for all charities. A second challenge was the cutbacks in Fraser Health -we did not come out unscathed in this round of government cutbacks. We lost the FHA portion of our daily per diem for 5 of the 20 beds that Fraser Health formerly funded. This amounts to about $24,000 per year and is a bit of a "kick". We certainly have faced this type of adversity before and survived so I feel pretty confident about successfully facing these new chellenges.

As always I am impressed with and proud of our wonderful staff and amazing residents. David and I attended CCNA (Cdn Covnention of NA) in Calgary a couple weeks ago - we held an Alumni Group for the Albertans and many residents and alumni from here who wanted to attend. Our boyz represented us well....well groomed, well spoken, happy, helpful, motivated and energetic are but a few of the praises I sing on their behalves......collectively we can be proud!

Sincerely,
Louise Cooksey
ONLY 3 WEEKS LEFT !
Support Last Door and you could Win a Pimped Out Hummer
Over $50,000 has been rasied to date.
SPECIAL THANKS TO:
for a full list of Hummer Raffle Sponsors please
click here
Upcoming Raffle Display Schedule:
November 27, 28 & 29 - The Christmas Show at the Tradex
November 30 to December 6 - Guilford Town Centre
Know your limit, play within it! 19+ to play
LAST DOOR 2009 CHRISTMAS WISH LIST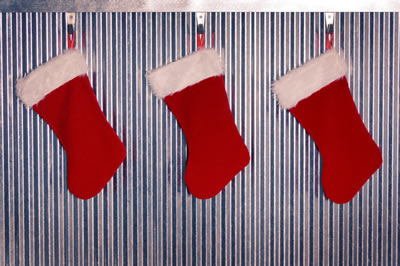 Dear Santa & Friends

The Christmas Season is upon us and Happy Holidays! Thank you for the support and interest you have shown us over the years. Last Door has been changing lives since 1984 - our family and "extended family" grows each year and helps fulfill our goal of making our communities better, one person at a time.

Last Door now has four programs - the "Little Door" (Youth), the Big Door (Adult), "Next Door" (Semi Independent Living) and Nanaimo House. Our Christmas Wish this year is to make our clients' first Christmas in recovery something to celebrate. We are asking businesses and donors to help us make the guys feel that Last Door is a home of their own, filled with love, respect, laughter and safety.

Some of the items will help this holiday season are:
Personal Items - socks, underwear, tanks (White Fruit of the Loom) T's (white, black, navy, grey), hoodies, running shoes, jeans, sporting wear

Hygiene Products - razors, body wash, shaving cream, hair gel, shampoo, deodorant
Kitchen items - coffee mugs (large), mixing & cereal bowls, utensils, pots, frying pans, electric kettles, Tupperware, cutting boards, coffeemaker, kitchen knives, glasses.

Electronics - Alarm clocks

Social & Recreational - Movie passes, Starbucks gift certificates, phone cards, snowboard rentals and hill passes, New Year's Dance tickets, baked goods, sports equipment (football, soccer, basketball), Movie Video Coupons, Canada Games Passes, Tanning Minutes certificates, Tim Hortons Cards
Some of the items needed for our facilities are:
Client Computer ($750)

Living Room Chairs ($250 each) 30 required

Stainless Steel Commercial Cooking Pots (est $500)

Commercial Laundry Machine and Dryer (est $4-5000)

36 sets Double bed sheets top and bottom fitted (white)

12 sets single bed sheets top and bottom fitted(white)

6 sets queen sheets top and bottom fitted (white)

60 pairs regular pillow cases (white)
Remember making a donation to Last Door is simple, you can d

onate now or donate monthly by clicking on the following "Canada Helps" link.
Thank you for thinking of us this holiday season! Please call me at 604-525-9771 to organize your gift giving.
Chrystal Hall
Administrative Assistant
Parent's Group Update
At one time it was thought that treatment for the recovering addict was only for the addict himself. This idea has changed over the years when Last Door began to encompass the whole family into the recovery process. From this new way of thinking the Parent's Group was developed. The group formed over 8 years ago with 4-5 parents from the Youth Program. The primary goals of the group were to educate parents in the recovery process for themselves and their sons.
Since the groups inception we have seen parents become empowered to practice what they have learned in the relationship with their sons, at home with their families and in their communities. Some of the common themes in the group are issues of co-dependency, enabling, trust, forgiveness and gratitude. Some parents have decided to continue with their own recovery through other community based groups such as NARANON. You'll often here parents say things like, "I can't believe I can now say no to him" or offer other parents advice like, "just let it go".
Parents are always expressing their gratitude in some way. Some choose to write a letter of gratitude while others attend 12 step meetings to celebrate their son's recovery milestones. Others choose to send baked goods or come in to cook lunch for the boys. Over the years the parents have also become a valuable part of our fundraising activities, such as the "Door Slam" our annual slow pitch tournament and our current Hummer raffle. As you can see in the below photo, family members volunteer during a Hummer Raffle display.

Besides the knowledge, experience, support, volunteer assistance and, of course, great baking/cooking our parents bring something very special to our program, the power of love. Parents Group meet once a week for parents of residents, for more information please call us at 604-525-9771.

Sincerely,

Don Moran
Co-facilitator, Parents Group
Alumni Gratitude Corner
I have always been inspired hearing the stories of alumni and staff members travelling together, making recovery fun and seeing some beautiful sights. Every picture I looked at with groups of people that got well together at the Last Door made me smile and I really wanted to experience the feeling that they had in that moment. This year I had the chance to travel with alumni from our Youth and Adult Program, going to Barcelona was an amazing adventure and most recently was this month when I went on a road trip from New Westminster to Calgary with Mike M. Jimmy S. and Robin A. to meet 15 alumni from Alberta to share stories of family, friendship and fun in recovery.
As we piled in the van we were wished a safe journey and given hugs and goodbyes. The ride was long but travelling with three recovering addicts with as much energy as they had; made it fun and full of laughers. We took our time, stopping for the chance to take photos and eat. I could feel the unity we had between each other from getting clean at the Last Door.
I remember walking into the Calgary room where we were all meeting so many familiar faces sitting all together, some with their wives and kids, some with their girlfriends but everyone smiling. The energy in the room was buzzing with excitement while everyone said hi to each other and were grateful to be clean and having this time together. I really like the feeling of being in another part of the country but the energy I feel around the Last Door is the same when you put a bunch of us together in another province. Seeing so many "Door Boys" and their families living in Alberta and doing so well, taking the energy and the lessons with them.

I got my chance to see the Rocky Mountains and I was in awe for hours. Clear blue skies on a sunny day with bare roads and snow all over the mountains made for an amazing scene and I was grateful to feel the beauty of something else and experience such a journey with good friends...next stop World Convention Palm Springs 2011.
Dan Sinclair
Clean Date: December 11, 2006
Last Door Alumni Group Meeting with Alberta Alumnus held during during the CCNA (Cdn Convention of NA) in Calgary, held November 14, 2009
Residents of Last Door's Programs, alumnus and thier family enjoyed a spectacular performance of Evil Dead the Musical on November 4th, 2009.
Special thanks to everyone who donated funds; making this evening possible.
Last Door Welcomes New Staff
As Last Door grows the need for administration work has created a new position, Chrystal Hall has joined our Team as an Administrative Assistant.
To view a full list of our staff please
click here
Chrystal Hall
T: 604-525-9771
F: 604-525-3896
Thank you for taking the time to read the 7th edition of our monthly emailed newsletter.
Please forward it on to people you may think would be happy to hear from Last Door.
Sincerely,
Giuseppe Ganci
Last Door Recovery Society Public Relations
T: 604-329-7829
F: 604-525-3896