Member Profile
Name/Nickname/Username:
Melissa Pressly
Age:
21
Birthday:
27.03.1988 or 17.08.1988
Birthstone:
firestone
Zodiac Sign:
Aries/Lion
Location:
Germany/USA
Hobbies:
acting,singing,music
Pets:
a cat names Nera and a dog names Geronimo
Favorite Color:
blue,black and white
Favorite Food:
pasta and lasagna
Favorite TV Show:
Beverly Hills 90210
Favorite Movie:
Wrong Turn
Favorite Music/Band/Singer:
House,Nickelback,Britney Spears
Favorite Actor/Actress (besides Jason):
Ryan Reynolds and Natasha Henstridge
Favorite Quote:
none
3 Random Facts About Yourself:
honest,loyal,reliable
QUESTIONS
FOCUS: Jason
How did you become a Jason fan?
Couple of years ago ave watched"Celebrity Uncensored"and saw come caps of Jason and fell in love.
What do you like most about Jason?
His work,his talent and his beautiful inside.
What do you think was a difficult roll for him?
The role in"Die mommy Die"
How far would you go to meet him,if you know how hard it is?
Infinite far,till dead.
What would you say to Jason if you met him?
That he is a great actor and how much i love him and how much am proud of him.
What are your top 5 Jason projects (movies/television/directing)?
"Dark Site,Highway Man","Beverly Hills 90210",Tru Calling","BH90210".
Name some actors or actresses that you would like to see Jason work with?
Ryan Reynolds,Megan Fox.
Is there a particular song that reminds you of Jason?

"How you remind me by 3 Doors Down" and "You are not the one by Daniel Bedingfield"
Would you rather see Jason on camera or behind it?
On camera
Do you own any Jason-related merchandise?
none
Greetings!
Sorry for the late issue. Here is the Fall/Winter issue of the Jason Priestley newsletter. I hope everyone had a wonderful holiday and I wish you all an awesome new year.

Sincerely,
Lexi Campbell
Jason Priestley Photo Fansite

Some Recent Jason Articles


Priestley rockin' on country

Jason Nominated for a Gemini Award
Among the more unusual nominees is a nod for CTV's "Canadian Idol" winner Theo Tams, who is up for best performance or host in a variety program or series. He's up against Leah Miller from CTV's "So You Think You Can Dance Canada," Russell Peters from CTV's "The 2009 Juno Awards," and Jason Priestley of "The 23rd Annual Gemini Awards," which aired on Showcase.


16th Annual Dream Halloween Fundraiser
The Children Affected by AIDS Foundation, Host Jamie Lee Curtis and Honorary Event Chairs Dylan and Cole Sprouse welcome families and friends to celebrate all the fun and excitement that Halloween has to offer at the 16th Annual Dream HalloweenŽ Los Angeles. The fundraising event will take place at the Barker Hangar, Santa Monica Air Center on Saturday, October 24, 2009 at 5:00 p.m.

Each October, the Foundation opens its doors to hundreds of families to attend Dream HalloweenŽ in-costume and trick-or-treat for toys, meet their favorite costume characters, play games, watch the live stage show, create arts and crafts and enjoy delicious food.

Other celebrities joining in the excitement include Honorary Event Vice Chairs Jason Priestley, Doris Roberts and Melina Kanakaredes.


Jason Priestley Talks 'The Lake'
Former teenage heartthrob Jason Priestley has moved on from Beverly Hills to "The Lake," a new online series from TheWB.com.

"It's not quite the 'fish out of water' story that 90210 was, and is," Jason Priestley told AccessHollywood.com when asked if there was a similarity between his online directorial debut and the television show that made him a star.

"The Lake," a new web series bowing on TheWB.com, is a drama/comedy about a group of young adults trying, without success, to escape their daily lives back home on the shores of Lake Eleanor.


Go Jump in The Lake: The Jason Priestley Q&A
A few weeks ago we got to talk to the former 90210 star-turned-director Jason Priestley about his new webseries The Lake. It's a family saga, filled with love and heartbreak and betrayal and all those good things, broken down into nice bite-sized chunks. Priestley was on a short break from editing when when he called, but he explained his new show, the challenges of filming for a really small screen and what it was like working behind-the-scenes on the new 90210.



TWoP:

Tell me a little about The Lake.


Jason Priestley:

The Lake is a web series that I just directed for TheWB.com and the title, The Lake, is in reference to Lake Eleanor, which is a fictionalized lake that we've created. The show follows four families, three families that come to vacation at the lake every summer, and another family of townies. The three families all live in the same cove on the lake. It's about the summer they spend at the lake together.



TWoP:

It's a web series, so these are only ten-minute episodes?


Priestley:

The episodes, we're actually cutting the shows right now and the shows seem to be landing anywhere between 8 and 12 minutes.



TWoP:

How do you cram four families into such a small time?


Priestley:

It's no small feat. Shooting content for the web certainly has a lot of challenges because you're dealing with trying to tell a lot of stories in a very truncated amount of time. There are still some limitations with regards to picture screen capabilities and things like that within the format itself.

Online Pictures
Jason's 40th Birthday Bash
Jason Walking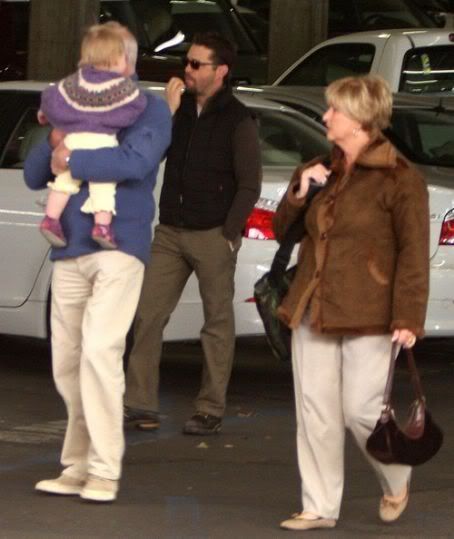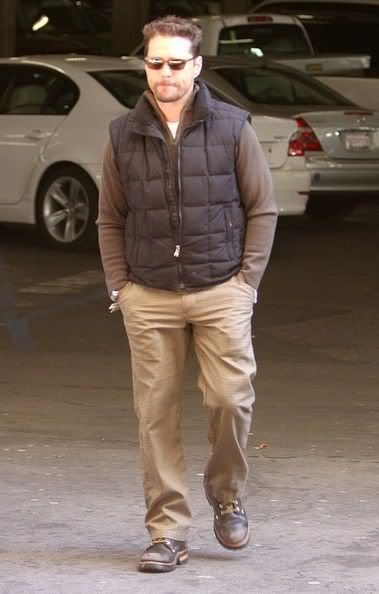 Random other Jason Pics