Join Our List
Funny Screen Shot
While watching BH90210 Season 5 in the episode called "Injustice for All" the very opening scene caught my eye. Look at the magazine David is reading.
Internet Pictures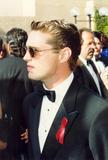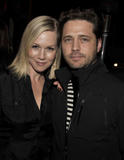 Internet Videos
Member Profile
Profile of Lexi Campbell
Written and Compiled by Lara Ameen
BASIC INFO/INTERESTS/FUN FACTS

Name/Nickname/Username: Alexandra/Lexi/priestleysgirl
Age: 27
Birthday: 05/18/1981
Birthstone: Emerald
Zodiac Sign: Taurus
Location: Massachusetts
Hobbies: writing, reading, the Sims 2
Pets: 1 dog, Naomi, 2 bunnies, Neve and Gwen
Favorite Color: Red
Favorite Food: Italian
Favorite TV Show: Beverly Hills, 90210
Favorite Movie: American History X
Favorite Music/Band/Singer: Bush
Favorite Actor/Actress (besides Jason): Johnny Depp/Angelina Jolie
Favorite Quote: I don't have one.
3 Random Facts About Yourself: I love Barbie dolls. I collect Crow (movie/comic) statues. I want to move to Canada.
Something You Would Tell Jason If You Met Him:
1. Gosh, you're pretty!
2. Can I sit on your lap?
3. You're the best.
QUESTIONS

FOCUS: Jason as Brandon Walsh on 90210
How did you become a 90210 fan? I watched season 2 summer episodes and I was hooked.

What do you like most/least about Brandon Walsh? I liked Brandon's looks the most. I disliked how perfect and good he was. I think he needed to be tainted.

Why do you think 90210 became such a popular show and lasted for so long? I think it had a lot to do with the actors on the show. If they had other people on it, it wouldn't have been as successful.

What's your favorite/least favorite Brandon-centric couple on 90210? My fav is Kelly and Brandon and my least favorite is Susan. I think that's what her name was. She was in the news room with him.

Name some of Brandon's best moments on the show. Whenever he's being bad or making out with someone!

What is your favorite Brandon-centric 90210 episode? Beach Blanket Brandon ... Jason running around all wet in shorts... delicious!!

Is there a particular song that reminds you of Jason/Brandon? "Goody Two Shoes" by Adam Ant for Brandon, and "I'm Too Sexy" by Right Said Fred for Jason.

Would you rather see Jason on camera or behind it? ON!!!! I love watching him act; he's too pretty to hide behind the camera, though he's great at everything he does.

What was your initial reaction when you heard that Jason was going to direct the new 90210? Super excited... though I hope he gets pulled in front of the camera for "peek-a-boo" factor, lol.

Do you own any 90210/Jason-related merchandise? If so, what is it? lol, TONS. To list some of my prized possessions: Coldblooded poster, Pepe Jeans T-shirt, Calendar Girl backpack, jacket, laser disc and poster, Brandon doll in the box, a Brandon pillow, Brandon posters... too much to name!!

Anything else you'd like to add? I just want to have the best Jason site ever, and share all of my goodies with the rest of his fans around the globe.

Greetings!
Welcome to the first annual Jason Priestley newsletter. Hopefully you will learn something new about Jason, some of the projects he's been working on, or just get excited about some of the art and pictures. Enjoy this wonderful work of art we know as Jason Priestley.
Beverly Hills 90210
By Lexi Campbell

Beverly Hills 90210. One of the most successful TV shows ever, plus it helped make the Fox station successful. How could one show do so much? Simple, because of the genius brain of Aaron Spelling and his ability to cast the most talented and beautiful actors. This is where most of Jason's fans got their first taste of what Jason has to offer as an actor.

While the styles they wore in the pilot episode and Jason's mullet may have made us laugh, towards the end we fell in love with his charming smile and sultry eyes. Now Jason will be directing a future episode of the new 90210, while nothing is ever as good as the original, I'm sure we'll all be watching that episode to see Jason direct 90210 once more.

Beverly Hills will live in its fans forever and with it, the actors who starred.

The past couple of months
You might be asking yourself what Jason has been up to lately, well here are a few things.
15th Annual Dream Halloween Fundraiser for the Children Affected by AIDS Foundation on October 25, 2008

Jason Priestley Steps Out with His Girls
Fifteen-month-old Ava Veronica Priestley looks like she's ready to steer the stroller while out for a walk in Los Angeles with parents Jason Priestley and Naomi Lowde-Priestley.

Jason, 39, will return to his old zipcode of 90210 soon -- but he's staying behind the cameras! Jason will direct the 18th episode of the new show, to air this spring.
Vancouver Canucks v Los Angeles Kings Actor Jason Priestley (2nd L) attends a game between the Vancouver Canucks and the Los Angeles Kings on October 30, 2008 at Staples Center in Los Angeles, California.
2008 AFI FEST - "The Wrestler" Los Angeles Premiere Actor Jason Priestley arrives at the 2008 AFI FEST - Screening of 'The Wrestler' at the Grauman's Chinese Theater on November 6, 2008 in Hollywood, California.
Jason was on My Name Is Earl!
Also there is an interview with Jason about being on the show , amongst other topics.
Click Here
to go to the interview.
Jason Priestley coming home to host Geminis
Former 90210er looking forward to seeing old friends and savouring the cold weather

Jason Priestley is feeling a case of hall envy.

On the line from L.A. to chat about his upcoming gig hosting the Gemini Awards Friday in Toronto, the man who will always be known as Brandon Walsh admits he's only recently had the chance to catch up on the revamped 90210 because he's been so busy.

"It's not exactly what we used to do, but it's shot in a surprisingly similar fashion to the way that we used to shoot it. It's very classic (Aaron) Spelling coverage. It's pretty great. I kind of enjoyed it," he says.

"Here's what surprised me: how big the high school hallways are. How big their high school sets are. They're far larger and much more impressive than ours were," Priestly adds. "Ours were so ghetto and rinky-dink compared to what they have. They obviously have much more money to spend on sets than we did back in the day."

While he's half-joking, it makes sense that Priestley is making comments on the production, considering that these days he makes most of his money behind the scenes as a director. It's a job he broke into on the original Beverly Hills, 90210, eventually directing 19 episodes.

In a retro-future link, he is now slated to direct an episode of the new series in January - and although he pleads ignorance about any plot details, even if he knew he's savvy enough not to spill the beans.

Right now, he's busy directing three episodes of the ABC Family show The Secret Life of the American Teenager and also guest-starred as Earl's cousin, a professional backpack model, on My Name is Earl two weeks ago.
"That turned out pretty well, it was a pretty funny bit. I had a good time doing that," he says. "But it was pretty easy because they are all such funny guys over there."

Having lived in Toronto previously, Priestley says he's looking forward to coming back and touching base with friends, and celebrating the Canadian film and television industry.

"I've really made an effort as a Canadian actor and director to stay connected to the Canadian television industry," he says. "So for me to come back to host this show, to see so many people that I continue to work with to this day, it's really going to be a lot of fun for me."

Priestley has only been nominated for a Gemini once, as part of a group nod in 2003 for a Dave Foley Christmas special. But he plans to fall back on his experience hosting the Junos in 1998 in his hometown of Vancouver. While he doesn't know what's planned for the Geminis, he's going to bring the funny.

"With any of these awards shows, you've got to keep it moving, you've got to keep it funny and you've got to keep it fun for the audience, and that's going to be the thing for me," Priestley says.

"That's not going to be difficult. There are so many talented people in Canada, so many writers and producers that know how to put on their award shows."

The show airs at 8 p.m. Friday on E! and Showcase.

If this year's show has a bit of buzz, it's because people are probably hoping to see some 90210 crossover. Shenae Grimes, the former Degrassi: The Next Generation star who plays Annie Wilson on 90210, has been announced as a presenter.

Christopher Bolton of Rent-a-Goalie and Natasha Henstridge (Eli Stone) are also slated to hand out hardware.

In addition to hitting some of his favourite local haunts, Priestley says he is looking forward to experiencing the recent dip in the temperature.

"I miss the cold. I'm a guy who grew up skiing in B.C.," he says. "Being down here in California, where it's hot all the time and everything's on fire, it freaks me out."
Raju Mudhar
Nov 24, 2008

Priestley true to Canada

Jason Priestley is a fan of Canadian television, so it makes perfect sense for him to host this year's Gemini Awards.

The Geminis honour the best in Canadian television; at one time, putting the words best and Canadian television together would have garnered several jokes at the expense of Canada's TV industry. Today, it's a different story. The Canadian television landscape has changed dramatically since The Beachcombers and The Littlest Hobo.

"Now (the industry) is so much bigger and so much better funded than when I started," said Priestley. "There are so many more channels here in Canada now and there's more money for production. It's really an exciting time for the industry up here, and has been for the last 15 years. I think the industry up here has come a long way."

The actor-director-producer, who turns 40 next summer, lives in L.A. with his wife Naomi, a makeup artist and their daughter Ava who was born in July, 2007. Despite his American address, Priestley tries to make it back to Canada as often as he can.

"I try to direct a movie of the week at least once a year in Canada," he said. And while he admits there's always room for improvement in the TV industry -- both American and Canadian -- he's also quick to point out Canada's uniqueness.

"What sets our industry apart is that we take more chances. We're not afraid to be different," he said enthusiastically. "The thing about the Canadian television industry is that it always continues to produce quality shows, quality writers, quality directors, actors, cameraman ... who find success around the world," said Priestley. "It's such a big part of our industry -- people start their careers in Canada and go on to find success around the world and that's a big credit to our industry."

Priestley, who grew up in Vancouver, was only six when he began his acting career. He left his home and native land at 17 with hopes of making it big in Hollywood, and hit pay dirt in 1990 after being cast as the clean-cut Brandon Walsh in Aaron Spelling's Beverly Hills, 90210. Priestley's good looks, stunning baby-blues and, of course, those sideburns, soon graced the covers of magazines everywhere.

And while he'll likely always be best known as Brandon Walsh -- the good guy who always did the right thing -- he's also not one to be typecast. Priestley directed several episodes of 90210 during its 10-year run, as well as a documentary on the Barenaked Ladies' rise to fame in the U.S. (Barenaked in America, 1999) and continues to direct, produce and act in TV. His most recent acting gig was on My Name is Earl, and he's been directing episodes of The Secret Life of an American Teenager. And yes, Priestley will return to the famous zipcode that put him on the map, but not as Brandon. In January, Priestley will direct an episode of the new 90210.

In recent years, Priestley's spent more time behind the camera than in front of it, but Priestley isn't ready to make a choice just yet.

"Directing and acting are both very different. I've been fortunate enough to continue to work on both sides of the camera and hope to continue that," said Priestley. "They're both challenging in different ways. Your focus as an actor is very finite. As a director your focus has to be very broad -- everything is your responsibility. As an actor you only have to worry about yourself."

And what about the role of host?

"Hosting the Geminis is a great honour. I enjoy doing stuff like this," said Priestley.

The Gemini Awards Gala airs Friday on both E! and Showcase at 7 p.m.
Sheri Levine
November 25, 2008
This concludes our first issue, I hope you enjoyed it. In the next week I will be sending out a quick survey to you to find out your opinion on our first issue, see what we can do to make this better for you.
Remember, this is created by the fans for the fans.
All the Best,

Lexi Campbell
Jason Priestley Photo Fansite