New Menu in the Lion's Den!
The Den serves a pub-style menu, now reflecting the prevailing food philosophy at the Inn: buy locally to help sustain both our neighboring farms and the bucolic Berkshire landscape. The new menu showcases Chef Brian Alberg's interest in charcuterie and offer more pub-style items. The menu will include Starters, Charcuterie, Salads and Sandwiches, along with nightly specials for $9.95. Here's a taste: Punsit Valley Beef Chili with Shredded Shelburne Cheddar & Sour Cream; Dry Cured Meats, Olives & Potato Rosemary Bread; Equinox Farm Field Greens with Figs, Almonds & Oranges; Den Cobb Salad with Turkey, Bacon, Avocado, Egg & Buttermilk Ranch; House Roasted Top Round with Horseradish, Sliced Tomatoes & Vermont Cheddar; and Grilled Eggplant, Avocado, Hummus & Greens on Berkshire Mountain Bakery Flaxseed. Click here to see the entire menu!
Lots to See & Do!

Mahaiwe Performing
Arts Center
White Irish Drinkers
Saturday, Feb 5 at 7PM
BIFF and the Mahaiwe co-present a special pre-release screening of Karen Allen's new critically acclaimed film White Irish Drinkers which premiered at the Toronto International Film Festival and won the Audience Award at the Woodstock Film Festival. A Q&A will immediately follow the screening with the writer/director John Gray and Karen Allen, Peter Reigert, and other cast members. Reception Tickets available only through the Box Office: 413-528-0100.
Berkshire Bach Society
Sunday, Feb 13
Distinguished organist, Walter Hilse, returns to play some of JS Bach's greatest masterpieces including the Master's arrangements of two exciting Vivaldi concerti with the irrepressible Berkshire Bach Ensemble of trumpet and strings. Also featured is outstanding trumpeter Allan Dean in a stunning baroque concerto for trumpet and strings. Chocolate Springs couples up with Berkshire Bach to sweeten the event with Valentine's chocolates for everyone! Click for info...
Ventfort Hall
3rd Annual Bonfire
and Sledding
Sat, Feb 12 - 12:00PM
Family fun begins at noon when everyone enjoys a roaring bonfire down the hill in back of the mansion with sledding, hot chocolate and roasted marshmallows. For more info, please follow this link...
Berkshire Theatre Festival
Stories for a Sunday Afternoon
Sundays through Mar 27 at 4PM· Free
Berkshire Theatre Festival (BTF) is presenting "Stories for a Sunday Afternoon" hosted by Gail Ryan this winter in the Unicorn Theatre. Tickets for this event are free. Each week, local artists will be reading short stories that are suitable for the whole family. Enjoy a hot beverage and cookie in a warm and inviting atmosphere.
Norman Rockwell Museum
Travels with Norman
Through June 19, 2011
In 1961, Norman Rockwell married Molly Punderson, a retired schoolteacher and Stockbridge native who became an accomplished photographer. Between 1962 and 1975, Norman and Molly traveled together to 28 countries, including the U.S.S.R., India, Columbia, and Mexico. Equipped with her Leica and Rolliflex cameras, Molly accompanied Norman on trips, capturing images of models, the scenery, and candid views of her spouse. Norman used these occasions to record his observations of people and places using quick and expressive techniques not typically associated with his style. Now preserved and digitized, Molly's slides will be shared publicly for the first time, displayed alongside the related work of her husband.
The Berkshire Museum
M.C. Escher: Seeing the Unseen
Through May 22, 2011
This world premiere exhibition provides a full-on experience, including an up-close look at several rarely-displayed works, original woodblocks, watercolors, preparatory drawings and hard-to-find prints of many of Escher's iconic images. Hands-on interactive stations provide the chance to find the fun in Escher's technique through personal exploration. Escher: Seeing the Unseen provides fresh and vital insight into one of the 20th century's most popular artists.
Oh, Why Not Take a Break?
Get out and play in the snow; we've got plenty of it here in the Berkshires! There's nothing like the serenity of a walk in the woods this time of year - the lack of leaves makes for great bird-watching - or, if you prefer more vigorous activity, take advantage of our midweek Ski Break (blackout dates apply) and hit the slopes! After a day of skiing head back to the Inn to rest by a blazing fire. Ski Break includes overnight accommodations and two lift tickets to Ski Butternut. Lift tickets valid Monday - Thursday only. Package available Sunday through Thursday (blackout dates apply), $190, inclusive. Bring your bathing suit for an apres-ski swim in our heated outdoor pool or soak in our hot tub - both surrounded by a radiant heated stone deck.

Be sure to check the last-minute specials page on our website for a variety of dates with super special rates... Click here to view! For more details on packages and specials, please contact our Reservations Department by phoning 413.298.1690 or emailing us. Or to check other dates and availability please click here!
Don't Let Valentine's Day Sneak Up on You!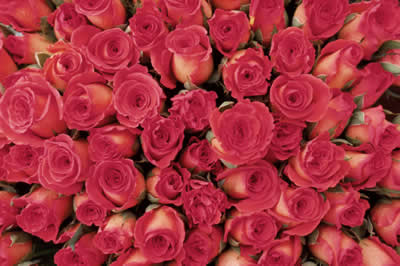 February's Sonnets in Stockbridge Special Awaits...
Get away with your sweetheart for a Valentine's celebration that's available throughout the month of February! Our Sonnets in Stockbridge features a book of poetry ("Spring's Third Day) by local poetess Laura Gross, overnight accommodations in a deluxe guestroom, dinner and breakfast for two, and an in-room amenity of a chilled bottle of Champagne and locally-crafted chocolates upon arrival. From $314 Sunday-Thursday and from $354 Fridays (includes tax & meal gratuity); based on availability; blackout dates apply. Please call 413.298.1690 or email us to reserve!
We Want Reliable Cell Service!
We feel your pain: we want fully reliable cell service in Stockbridge, too! There are plans to erect a tower nearby, but neither AT&T nor Verizon has stepped up to lease space - yet! We have learned that it could be helpful if you contact your carrier through the customer service numbers listed below and lodge a formal request for service in Stockbridge.
Verizon: *611 or 800.256.4646
AT&T: 611 or 800.331.0500
Sprint: *2 or 888-211-4727
Nextel: *2 or 800.639.6111
T-Mobile: 611 or 877.453.1304

February Vacation Week
Before you know it, the kids will be off from school again. This is always a busy week for us at the Inn, especially for our guesthouses. Many of them include suites with kitchenettes or, in the case of the Stevens House, include use of a kitchen and livingroom in the common area of the guesthouse. You can park your vehicle next to the house for easy unloading and the kids can play in the yard. Our guesthouses are a great way to enjoy a few days of New England village life!
SAVE $8 on LIFT TICKETS
at Ski Butternut! As a ski package partner of Ski Butternut, we can give you a discount voucher for
$8 OFF
your purchase of
Adult
and or
Jr. LIFT TICKETS
(savings valid on Ski Lift Tickets (not packages or lesson products) purchased on Sat., Sun. and holidays.). Please inquire at the Front Desk.
Bedtime Stories Needed!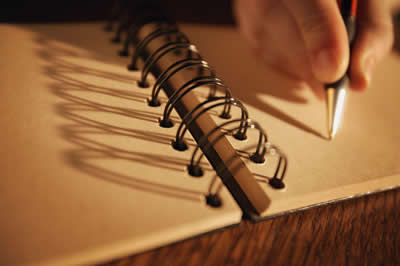 Our Bedtime Storybooks are quite popular with our guests - get in on the fun! We are publishing a new series beginning this spring, so put pen to paper (or fingers to keyboard or iPad, as the case may be!) and tap into your inner scribe. Stories should have something to do with or take place at the Inn (preferable!) and be appropriate for guests of all ages. We will select a few winners per season and award the winner a free ovenight stay in either June or September - two of the prettiest months in the Berkshires! Please email your story by February 28th to marketing@redlioninn.com or mail to Bedtime Stories, The Red Lion Inn, P O Box 954, Stockbridge, MA 01262. Good luck!
Year-round Arts, Cultural & Historic Attractions !
No matter what time of year, there's to plenty to discover...
Find Us On Facebook!
Are you on Facebook? Do you Tweet? Become a fan of The Red Lion Inn or follow us and see what we're up to - dinner specials, events, check out photos posted by our guests, plus our Facebook Friday offers that are always a good deal.
Click below to go to our fan page - can't wait to see you there!