Buy Dear Pillow

Shocking

, I know...
People have been asking me why I wasn't sending
newsletters
anymore? The shocking truth is: I've been CRAZY busy!!!!
Wait no more, here's some of the fun that has been going on with us this year.
For more frequent updates, please go to our
blog
, we're a bit better about updating that!
Farley Studio Wins Top City and State Design Awards
-
As a challenge in price point,
where a prefabricated structural and skin system was devised by the firm in order to decrease construction time and decrease cost. (the construction total price (minus septic) is $150,000 for 2,400 sq ft)
-
As a desigh solution for unique artist's needs
, where specific painting techniques and the artist's habits where contemplated in aspects of the design like the foundation slots for recicling the materials used in the painting process and the fire pit where the ashes can be swept to the edge.
There is more
big awards news
on the horizon, but I have to bite my tongue because they are taking forever to announce it!!!!
Just completed. Work out anyone?


Anne Arnoult Pilates Studio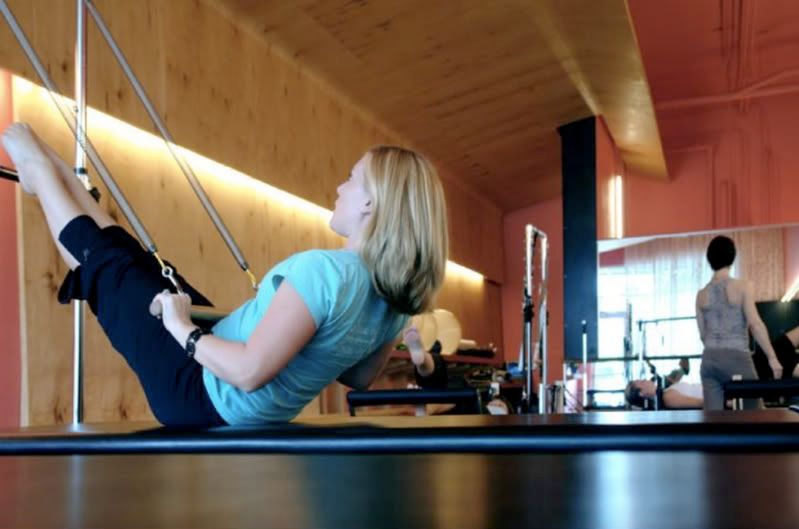 This New Pilates Studio is on Guadalupe street, right across from another project of ours you may know, Changos and my favorite place to shop for food, Wheatsville. Check the slide show here.

On the Job Site. Projects in Construction.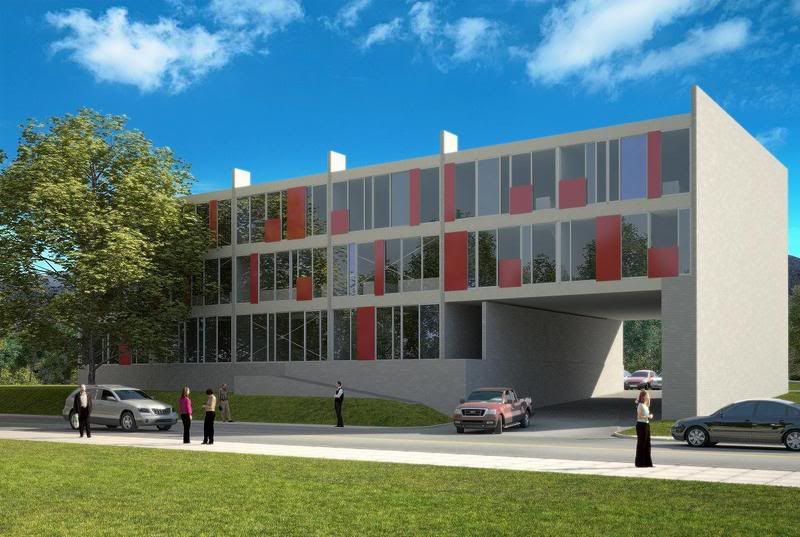 Moon Units


A 12 unit loft project on 2906 South First Street started construction and it's accepting contracts.

The units have floor to ceiling windows on BOTH sides. At the back, they open up to an oversized walkway that is designed to be also used as outdoor space. The front has a variation of red perforated metal panels and some blue tinted windows. The top units also have skylights. Here is an Austin Biz Journal Article and check our blog often for updates on the units construction process.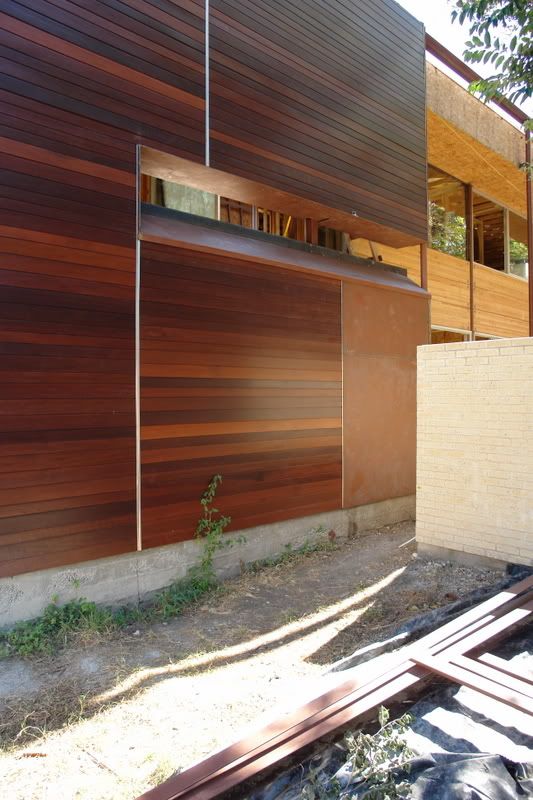 Wolfe Den
Remember the
renderings
for this project from long ago newsletters? Well, it's very real now.
If you want to see a bunch of progress pictures, the house It's all over the ... (you guessed it!) ...
blog
My favorite thing about the house? A
structural brick wall
runs the perimeter outside (where it becomes a spindly fireplace) and goes on inside.
The steel detail around this window (left pic) is another favorite of mine.
Oh, and the geothermal A/C ranks pretty high too, anyway, I guess we'll have to wait for an upcoming article on a well known magazine (biting my tongue again here...) for extensive details in all the sustainable aspects.
Articles, lectures, publications
"Architecture, Truth, and Community", MJ and I actually wrote this article together via IM... long story, but we enjoyed it and we love the Good Life Magazine.



Katie Maconald wrote about us and our sustainable practice in her World Changing blog.

M. J. kicked off the "Austin Architects Lecture Series" at the Umlauf Sculpture Gardens as their first lecturer.

We were also published in Texas Architect and in Serbia!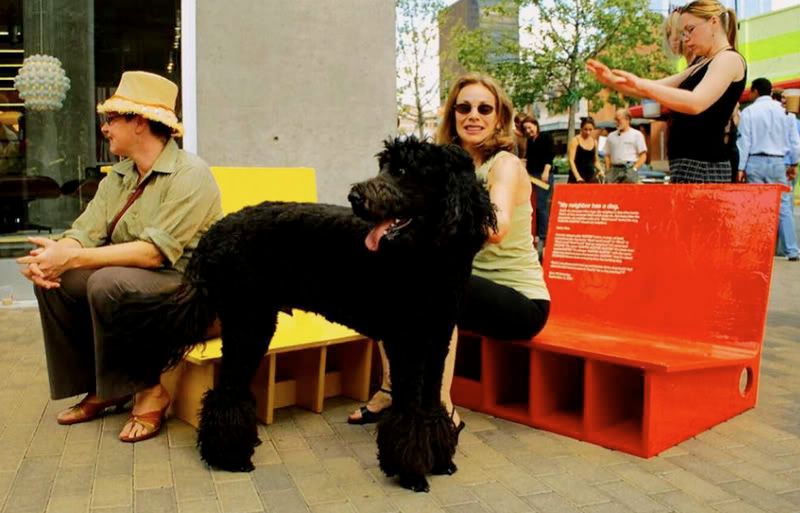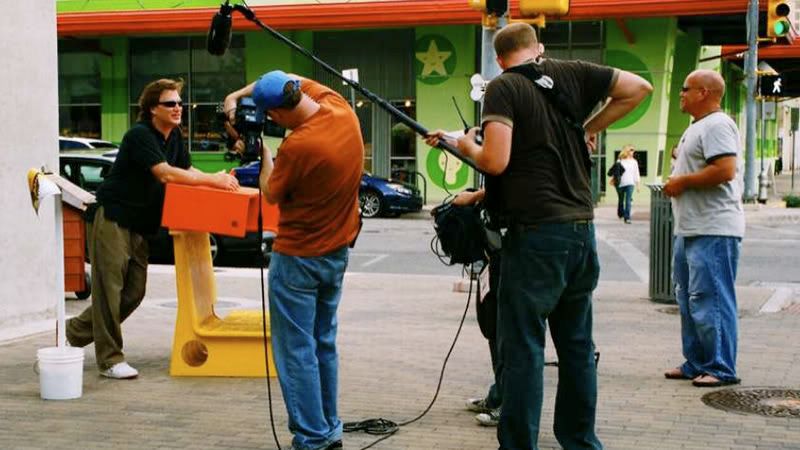 This is the WOOFA., MJ's Dog House design, it's a dog house that becomes a sofa because dogs hate dog houses, no? Catch it on TV, on KLRU's show "Downtown" (It shows today at 6 and 7 PM) Woof, woof...

Barcelona Films News



1. Viviane placed as a finalist at the Latino Screenplay Competition. as a co-writer of "Angel's Alibi."


2. We are collaborating with
Mark O'Connell
to produce his wonderful screenplay,
"American Ice."

Budget and business plan are almost completed and there's a lot of interest from investors on giving life to this wonderful story about a truck driver delivering ice to New Orleans after Katrina hits. Viviane is to co-produce and direct.
3. We are also in the process of grant writing for a
documentary
on the
KPM Approach
and the Sri Atmananda Schools, both in India and here in
Austin.
The
Austin School of Film
will act as our fiscal sponsor, so if you want to donate, or help raise funds for this project about a wholistic way of educating children, please
contact us.
4.
Dear Pillow
comes out in
DVD
! (See Below)
DearPillow comes out on DVD





Barcelona Films was associated with this

SwitchFilm

production (and yours truly is the female lead.)





Well is out on DVD! You can buy it at

Amazon.com And you will be able to rent it on Netfilx soon after that.

(This film is for adult audiences only and not suited for people who are sensitive to strong language!)

We are having a party! If you made it this far into the newsletter, consider yourself invited. Bring 20 bucks to buy your copy!



Dear Pillow DVD release party




Nov. 12th, 8pm-11pm


Austin School of Film


906 E. 5th St, Ste 106




Austin, TX 78702



Phew, there's more, and that's why I was sending these out every season, but this is good for now!



We're so grateful for all your support over the years

. Come by and visit our studio in Hyde Park anytime. We'd love to see you and

help you with any interiors, architecture, and furniture design needs.



I'll try to not take this long again to bring you updates, though we limit our newsletters to four a year, so no worries about us cluttering your inbox. Still, if you want to unsusbcribe, this new system should make it a breeze, use the safe

unsubscribe link

below and poof!

You can also

update your information below

with the

Update Email Address

link.
All my best,
Viviane Vives