THANK YOU TO OUR SPONSORS
_____________________________________
Thank you to our package members!
Allen C. Bentson Agency Inc.
Comtel Information Services
Gateway Arms Realty Corp.
Inform Business Inc.
National Grid
Northfield Bank
Richmond County Savings Bank
Staten Island Advance
Time Warner Cable
United NY Sandy Hook Pilots Benv. Association
Victory State Bank
__________________________
Welcome New Members!

European Wax Center Staten Island



Puglia by the Sea

Whisper Electric
__________________________
RENEWED MEMBERS
Thank you for your continued support of the Chamber!



Bay Ridge Toyota

Cafe Luna, Inc.

Cake Chef

Camp Bow Wow Staten Island

Chrysalis Hair

Coldwell Banker DiTommaso Realty

Crack Pros Inc.

Foundation Financial Advisors

Fusco, CPA

H & E Tool Rental

John Vincent Scalia Home For Funerals, Inc.

Lipton, Mark D. Assoc.

Martin & Loiacono, LLP

Master Realtors

Office Equipment Co. of S.I. Inc.

Scaran
__________________________
Click here to learn more about an upcoming event scheduled to celebrate Black History Month.
__________________________
Click here to learn more about the Chamber's and Assemblyman Cusick's joint Veterans Discount Program
__________________________


Dear E-Weekly Subscriber,



The e-weekly newsletter will now feature articles from Grammar Counts, a program that provides simple business writing seminars for you and your employees.

We hope that these short seminars help to equip your employees with writing skills and knowledge that will reflect well on you and your business.

"Give your employees the skills they need to put themselves and you in the best possible light."

To download lesson thirty-four,

____________________
Discount Program

Exclusively for Chamber Members and their Employees!

All employees now have exclusive access to the Working Advantage discount network which allows you to save up to 60% on ticketed events and online shopping. Through Working Advantage you can save on:

Movie Tickets

Theme Parks

Ski Tickets

Broadway Shows

Sporting Events

Hotels and Travel

Health and Fitness

Museums and City Passes

Merchant Gift Certificates

Online Shopping

...and much more!

To subscribe, you may access the Working Advantage website by clicking here. When opening an individual account you will need the Staten Island Chamber of Commerce ID#. To gain access, or if you have any questions, call the Chamber at

(718) 727-1900

_______________________________
UP
COMING EVENTS
Click to register!
For information, reservations, or sponsorship opportunities for any of these events, visit www.sichamber.com


___________________________
Port Authority Update
On February 28, the Staten Island Chamber of Commerce and local business owners will meet with Pat Foye of the Port Authority and Ken Adams from Empire State Development to discuss - - - - > Read more here.
_______________________
Chamber in the News
Top Stories from YOUR Chamber
Chamber and Advance honor outstanding business leaders
www.sichamber.com - February 21, 2012
STATEN ISLAND N.Y. - The Staten Island Chamber of Commerce and the Staten Island Advance honored 10 business and community leaders at the - - - > Read more here.
www.silive.com - February 17, 2012
STATEN ISLAND, N.Y. -- Being recognized by your peers is an absolute honor, even if that recognition happens only a few short hours after the sun comes up.- - > Read more here.
________________________
___________________________________
$10 Members Only Price!
(Prospective Members by invitation only)
__________________________
Sponsorship Opportunities Available!

__________________________
Calling all Retailers!

Take the NYC Retail Survey Today!


The New Business Acceleration Team (NBAT), created through a partnership between Council Speaker Quinn and Mayor Bloomberg in 2010, helps businesses navigate City requirements and open their doors more quickly and easily. NBAT has helped nearly 600 restaurants shave an average of 75 days off the time to open.
The city plans to expand NBAT's services to the retail industry, but first we need to learn more about the interactions retail businesses have with the City, and which requirements are the most difficult.
Click Here to Take the Survey!
The survey is active from now through Friday, March 2.
__________________________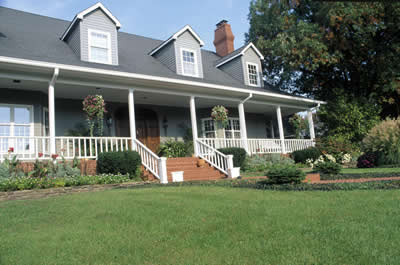 Check Your Notice of Property Value. It Determines the Amount of your Real Estate Taxes! Deadline: March 1st
Every year the Chamber receives inquiries when and if a business' real estate taxes increase. Members who wish to dispute it often miss the deadline and therefore have to wait one year to challenge the issue. - - - - > Read more here.
__________________________
Casale Jewelers teams up with wedding professionals for a second annual couples competition
[Staten Island, New York] - February 9, 2012- Cory Schifter, owner of Casale Jewelers, is hosting the second annual Race for the Ring, a social media based competition where five couples will have to complete five challenges, with one couple winning a - - - - > Read more here.
__________________________
Tip of the Week
presented by
Christine Fiorenza


When creating a blog make sure to create a blog that is not self- serving. Leave the sales pitch on the sales floor. Potential clients will read blogs that are either educational or of a topic that is relevant to their specific needs. - - - - >
Read more here.

Business Workshops and Seminars


Business Education on Staten Island





February 24



How to Save Money and Take Advantage of Many Green Incentives to Save Energy, Reduce Waste and Create a Healthier Workplace.
Broadway Mike's Steakhouse
$20 for Lunch and Business Networking
RSVP: info@westbrightonldc.com
__________________________
Community Events Calendar of
The Staten Island


Chamber of Commerce
This Week's Community Events!
Click here to view all of Staten Island's upcoming community events
,
or here to submit an event to be included on our Staten Island Calendar.
__________________________