Upcoming Events


In celebration of National Hot Tea Month, we will be offering this popular session in January.

We will host this two times;


Saturday January 16th at Legacy at 1:00 PM




Thursday January 21st at Tower Store 7:00 PM



Discover the myth , legend and lore of tea, learn about processing, and sample the finest teas from all over the world.

Conducted by our Chief Leaf, space is limited.
Cost is $10 per guest,


Get your friends together and call to reserve your spots

!



Legacy 168th & Center
330 7070
Tower 78th & Dodge
393 7070


Quick Links
The Tea Smith Website
---
The Tea Smith on Facebook
---
Tea Basics video - owner Tim Smith talks about tea processing
---
It's Just Tea - fun video about finding the perfect cup of tea
---
The Tea Smith Press - Opportunities for tea in the beverage industry
Our Locations
Shops of Legacy
168th & W. Center
Tower Plaza
78th & Dodge
Online
www.theteasmith.com

Greetings!
We would like to thank all of you for your enthusiastic and ongoing support in 2009. Though it was a challenging year for most of us, we enjoyed sharing our love of tea with you.

As we begin 2010, we wish each of you a prosperous, healthy and tea-filled year.

January is National Hot Tea Month, so share YOUR love of tea with a friend.

This Leaflet has some articles and recipes to get your year started right. Grab your cuppa and read on.

If you have an idea for a topic or a question, please let us know.

Tea & Health
The Holidays have come and gone, but not those extra pounds that seem to be 'regifted' to us during the winter.
New studies indicate that green tea aids in our efforts to return those extra pounds.
An article in
Dynamic Chiropractic
cites
studies on the benefits of tea and weight loss.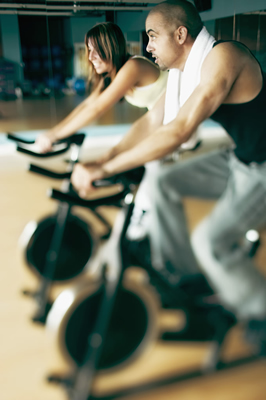 Just so you know it is not a magic cure-all, one of the studies shows that burning belly fat is effective when you drink tea AND exercise. So keep active and then refresh with your favorite tea from The Tea Smith!
Featured Teas
New Darjeelings have just arrived!
Teas from the Darjeeling province of India are often referred to as the 'Champagne of Teas'. They are some of the best known and most sought after teas in the world. Each new crop brings excitement and new flavors.

Darjeeling is nestled in the foothills of the Himalayas. Its tea gardens normally sit 1500 to 6000 feet in elevation. As a result, tea plants produce leaves slowly and each picking has its own character.

Late last month we received the Autumnal Flush from our friends at Glenburn Estate. If you have not tried a Darjeeling, or a late season flush, this is a real treat! This tea was produced late in November, and after a few flight delays it is now here for you to enjoy.

We also received an additional late shipment of White Darjeeling which was produced earlier this year. This tea has the light touch associated with White teas and the unmistakable character of a Darjeeling. Very limited quantity is available. Don't miss out!

Tea Recipes
Chai Tapioca Pudding



3 cups low-fat milk (you can substitute soy)
1 teaspoon assam (or your favorite malty black tea)
A pinch of kosher salt
4 cardamom pods, lightly crushed
2 cloves
1/2 cinnamon stick
8 black peppercorns
1/4 cup quick-cooking tapioca
1/2 cup sugar
1 teaspoon vanilla extract

Pour the milk into a large saucepan and add the tea, salt, cardamom, cloves, cinnamon, and peppercorns. Simmer for 5 minutes, then turn off the heat and let the tea & spices infuse into the milk for 10 to 15 minutes. Strain out the spices and return the milk to the saucepan.

Add the tapioca, sugar, and vanilla and simmer uncovered for 10 to 15 minutes, until the tapioca is translucent and the pudding has
thickened. Eat the pudding while it's still warm, or chill it in a
large bowl or individual cups before serving.

Makes 3 to 4 servings.





Do you have a favorite tea recipe?
We would love to share it! Send in your favorite recipes, and if we use it we'll send you a token of our appreciation. Email us: listening@theteasmith.com.
All of us at The Tea Smith would like to sincerely thank you for supporting us. We appreciate your patronage.
We love to hear from you about what you like best or what we can do to improve your experience. Please feel free to call or email me at
chiefleaf@theteasmith.com
Sincerely,
Tim Smith, Chief Leaf
The Tea Smith, L.L.C.