November 2011
Welcome to the second edition of "From Your Libraries..." It's one of the ways to let you know about new products and services the library is adding as well as remind you about those you may have missed.

I encourage you to send any book or media requests you have to help us build the library's Geography collection. I'm also interested in your thoughts on ebooks in the collection -- see the poll in the "Talk to us..." section at the bottom. Our goal is to provide a collection that meets your needs for teaching and research.
Enjoy!
Kathy
GIS Bibliography
Maintained as a free service by Esri, the GIS Bibliography
references thousands of sources, including journals, conference proceedings, books, and reports. Supporting materials such as magazine and newspaper articles and audiovisual items are also referenced.
Each guide is created by librarians for the students and faculty at University of South Carolina. Don't know where to start? The guide will lead you to books, journal articles, internet resources, and more on whatever topic you are researching. Take a look!
If you would like to have a guide prepared for your course contact us at: tclrefbi@mailbox.sc.edu
Library Books Delivered to You!


If you are USC-Columbia faculty or staff and there is a book we
own that you want to check out without coming to the library, we can deliver it to your department on the USC-Columbia Campus through Faculty Book Delivery.
LIBR 100
:
Information Literacy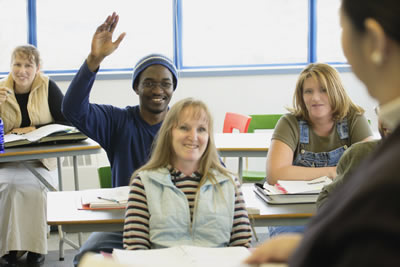 Do you have students looking for information, research skills, and 1 credit? For Spring 2012 the University Libraries is offering a 1 credit course called LIBR 100: Information Literacy. Three sections are being offered, one of which will emphasize science resources. For more information go to http://library.sc.edu/libr100.html
Research Award
Do you have an undergraduate student who has done an exceptional job on a research project? Tell them about the University Libraries Award for Undergraduate Research! This award recognizes and rewards excellence in undergraduate research projects that incorporate the use of University Libraries' collections, resources, and services.
Freshman and Sophomores - $150 prize
Juniors and Seniors - $500 prize
Talk to us...
Do you use ebooks? Take our poll.