2012 Hillsborough River Interlocal Planning Board Meeting Dates:

Monday, August 27

(Location TBD)

Monday, December 3

2012 Hillsborough River Technical Advisory

Council (TAC)

Meeting Dates:

Tuesday, July 17 (at SWFWMD)

Tuesday, August 21 Canceled

Tuesday, September 18

Tuesday, October 16

Tuesday, November 20

Tuesday, December 18

For more information on the Hillsborough River Interlocal Planning Board & Technical Advisory Council, please contact staff at 813.272.5940 or visit:

Blue and Morris Sinks to

Supplement Lower River Flows

In March, the Technical Advisory Committee (TAC) received a presentation from Mr. Sid Flannery of the Southwest Florida Water Management District and Mr. Eric Weiss, Chief Engineer with the City of Tampa Water Department. Projects to tap the Blue and Morris Sinks to meet the minimum flow requirement on the lower Hillsborough River were detailed. Sinks are water filled sinkholes connected to groundwater resources. The Florida Administrative Code provides for the use of Blue Sink to meet the minimum flow on the lower river.

Mr. Weiss explained that Blue Sink was once hydrologically connected to Sulfur Springs on the Hillsborough River, and that this project would, in a sense, restore this connection. A proposed pipeline route has been selected by staff. Mr. Weiss explained the recovery strategy requires this interim project be online by October of 2013. The project is estimated to cost $10.8 million.

Morris Sink has been the subject of pump testing in the recent past. Mr. Flannery said to utilize this source, the water from Morris Sink would be piped to the Tampa Bypass Canal and subsequently pumped out of the Bypass Canal and into the River. The wetlands near Morris Sink would be monitored to ensure there are no adverse effects. Although scheduled to be complete by October 1, 2012, the project timeline may be delayed. This project will cost about $1.6 million, and is solely funded by the District. Mr. Flannery said it is likely the pumps for the Bypass Canal will need to be upgraded.

Sulphur Springs Upper Weir and

Pumping Station Project

Recently completed upgrades to the decades old pumping system at Sulphur Springs enhances water quality and environment in the River and the Sulphur Springs Run. The facility upgrades were partially funded by the Southwest Florida Water Management District (SWFWMD) as a component of a multi-year plan to increase water flow in the Lower Hillsborough River and support environmental recovery. The improvements nearly double the amount of water going to the Hillsborough River below the dam, enhancing water quality by providing a much needed freshwater zone downstream of the dam.

The Lower Hillsborough River Minimum Flow plan includes the following projects:

Work at Sulphur Springs included the following:

Modify the existing Sulphur Springs Pumping Station to increase reliability and provide for variable

pumping rates.

Install provisions to control pumping rate based on temperature and salinity of adjacent monitoring stations.

Modify the existing weir located within the Sulphur Springs Run approximately 75 feet upstream of the

outlet to the Hillsborough River to decrease salinity incursions into Sulphur Springs Run while making

additional flow available at the base of the Hillsborough River Dam.

Project cost was $5.3 million, with funding shared 50/50 between the City and SWFWMD . For detailed maps and more information, please visit the Sulphur Springs Improvements web site.

Temple Terrace Appoints Citizen Representative to TAC

Mr. Stu Marvin has been appointed to the River Board's Technical Advisory Council (TAC) as its citizen representative. Mr. Marvin has experience as an environmental planner.
River Board & TAC Meetings Relocated
Due to ongoing construction on the Selman Cross Town Expressway near Tampa's Amtrak Union Station, the River Board and TAC are relocating its meeting locations. All meeting locations will be clearly indicated on the front of the meeting agendas, which are posted to the web site prior to the meetings. Possible alternative locations include the Tampa Port Authority offices and the City of Temple Terrace offices.
Federal Water Pollution Limits in Florida Delayed Again
In Florida, EPA has exercised its authority to promulgate numeric nutrient criteria over the objections of the state, a decision that is currently the subject of legal and political battles. A federal judge on May 31, 2012, granted the U.S. Environmental Protection Agency a nearly six-month extension on a deadline to establish new federal water pollution limits in Florida. The judge also said that this will be the last extension.
Nutrients, such as nitrogen and phosphorus, are necessary for the proper functioning of biological communities. Excessive nitrogen and phosphorus in water bodies; however, can cause algae blooms, encourage the growth of nuisance vegetation, and reduce dissolved oxygen concentrations, which can harm fish and wildlife and damage or reduce habitat. Properly regulating nutrients requires a complex technical understanding of the unique nutrient balance within highly varied ecosystems. Unlike most water quality criteria, which are based on a toxicity threshold determined using laboratory tests, the variability of ecosystem responses makes developing a cause/effect relationship between nutrient concentrations and ecological attributes much more difficult. Additionally, effective nutrient management requires methods to control discharges from a range of sources, such as those associated with urban land use and development, municipal and industrial wastewater discharge, agriculture, and atmospheric deposition that may be increased by production of nitrogen oxides in electric power generation and internal combustion engines.
Under CWA § 303(c), states must develop water quality standards and review and update those standards every three years. Water quality standards must include designated uses of water bodies, water quality criteria that are necessary to protect those uses, expressed in either numeric or narrative form, and anti-degradation components. States must submit their water quality standards to EPA for review and approval. If EPA finds that a state's proposal for one or more criteria is inadequate, it must notify the state, which then has 90 days to revise its standards in response to EPA's concerns. If the state does not do so, EPA is required to propose a federal standard that will apply to that state. Similarly, if EPA, independent of any state proposal, determines that a state needs a new or revised standard, and the state fails to act, the CWA directs EPA to propose the new or revised standard for that state. If the state proceeds to develop its own standard while EPA is engaged in the rule making process, and the state standard is acceptable to EPA, then the CWA allows EPA to approve the state standard and abandon its own effort.
Additionally, under CWA § 303(d), states must identify waters within their boundaries for which existing effluent limitations "are not stringent enough to implement any water quality standard applicable to such waters," and establish TMDLs for those pollutants that are contributing to water quality impairments. States must submit the "impaired water body" lists and the TMDLs to EPA for approval. If EPA disapproves, EPA must, within 30 days of its disapproval, identify waters in the state and establish loads for waters as EPA determines necessary to implement water quality standards applicable to the waters. TMDLs normally address distinct sections of surface waters, and are managed by the state in which the waters exist.
[re]Stitch Tampa Design Competition Concludes
The University of South Florida, in conjunction with the National Endowment for the Artsinvited designers to participate in an international urban design competition to envision a new interface between the City of Tampa, Florida and the Hillsborough River. Using Landscape Urbanism as a lens, [re]stitch Tampa sought to refocus the Hillsborough River as a SOCIAL, ECONOMIC, and ECOLOGIC spine for Tampa.
Currently, portions of Tampa's RiverWalk have been realized. Developments such as Curtis Hixon Park and the new Tampa Bay History Center have provided new access to the Hillsborough River. Similarly, the previous decade witnessed renewed interest in Downtown living. However, private ownership along the river has disconnected the Downtown from the Hillsborough River.
As the RiverWalk is further developed, [re]stitch Tampa sought design solutions that rekindle an intimate relationship between a city and its river. Beyond merely skirting or crossing the river, urban design schemes can treat infrastructure as a palimpsest fostering balance between built and natural environments. Issues of storm water management can transcend traditional methods of implementation to reveal productive landscapes promoting social and economic sustainability. Issues of ecology should transcend the river to promote green infrastructure throughout downtown and surrounding neighborhoods. You can view the winning entries of the design competition at: http://www.restitchtampa.org/.
Tampa Water Department Providing Rebates for
Conversion of Conventional Irrigation
Zones to Micro-Irrigation
A limited number of rebates for conversion of conventional irrigation zones to micro-irrigation are available to qualified Tampa water utility customers. The Tampa Water Department is offering up to $250 for single-family residential account holders and up to $1,000 to multi-family and commercial customers currently using city water for irrigation at locations where high-volume irrigation is converted to low-volume technology.
"We are happy to be able to offer these rebates to help our customers increase the efficiency of their irrigation systems. In Tampa, outdoor water use can account for as much as 50 percent of the total water use at homes and at many business locations," said Brad Baird, Water Department Director. "Making even small changes to the ways we use water can have a positive impact for our customers, our community and our water resources."
Residential customers participating in the rebate program can receive 50 cents per square foot the conversion of up to 500 square feet of non-turf landscape to micro-irrigation. Multi-family and commercial locations are eligible to receive 50 cents per square foot for converting up to 2,000 square feet.
In addition to offering rebates for conversions to micro-irrigation, the Water Department also is offering commercial locations up to $1,000 per location to assist with the installation of soil moisture sensors or evapo-transpiration technology to increase the efficiency of large-scale irrigation system operation.
Rebates are available only for City of Tampa Water Department customers with operational in-ground irrigation systems using City-provided potable water. Pre-registration, confirmation of program enrollment and a site visit is required prior to beginning work on the irrigation system.
Requests for program participation are being accepted now through July 13, 2012, on a first-available basis as funding remains available. Participation criteria, micro-irrigation rebate program guidelines and application information are available on-line at tampagov.net/savewater or by calling 813-274-8121.
Tampa Bay Water Moving Into a Phase 3 Regional Water Shortage
Tampa Bay Water is moving into a Phase 3 water shortage.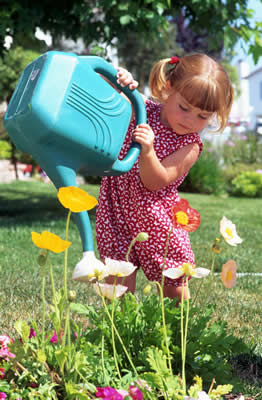 The Phase 3 regional water shortage status is a condition under the agency's Water Shortage Mitigation plan and is being prompted by:
Continued above-normal temperatures
Continued below-normal rainfall
Extremely low river flows
Declines in surface water storage at the regional reservoir
Current drinking water supplies are sufficient to serve the region; however, surface water conditions continue to deteriorate. Hillsborough River flows are low and the City of Tampa's reservoir storage continues to decline. Tampa Bay Water continued delivering water to the City of Tampa throughout most of April and has increased delivery to 25 million gallons per day to augment the City's supplies. Flow in the Alafia River and pool stages in the Tampa Bypass Canal remain below permit threshold limits, which means there is no river water available for capture and use by Tampa Bay Water.
Tampa Bay Water used 1.39 billion gallons from the C.W. Bill Young Regional Reservoir in April. As of April 30, the reservoir was holding only 3.2 billion gallons of stored water.
The Tampa Bay Water plan identifies when hydrologic and/or water supply conditions change only. The region's water shortage restrictions set by the Southwest Florida Water Management District are scheduled to be changed to a Modified Phase III shortage based on their Boards' action on April 24, 2012.
Regional water facts for April 2012:
Tampa Bay Water regional rainfall deficit for the past 12 months is -10.9 inches.
Rainfall totals in April averaged about 1.74 inches, 3/4 inch below normal. Heaviest rainfall amounts occurred in scattered spots in northeastern Pinellas and central Pasco counties with over 3 inches of rain. Much of the region received between 1 and 2 inches of rain. Eastern Hillsborough County received the least rainfall with less than 1 inch occurring.
Long-term rainfall deficits in both the Hillsborough and Alafia river basins continue significant at 16 and 26 inches.
Hillsborough River flow was 20 percent of the mean monthly flow for April while the Alafia River flow was at less than 5 percent of normal.
Regional water supply demands averaged about 251 million gallons per day, similar to March demand.
Rainfall and surface water flow conditions are expected to continue to be below normal through at least the end of the spring dry season. Regional water demands increased to over 280 million gallons per day in mid-April due to dry, warm weather. Increased demand normally occurs through early June due to irrigation.
Tampa Bay Water continues to request the cities of Tampa, St. Petersburg, New Port Richey and counties of Hillsborough, Pinellas and Pasco reduce water demands and enforce water restrictions.
For more information contact Dave Bracciano or Alison Adams
at 727-796-2355.
Precipitation
Discharge
Gage
In accordance with Title VI of the Civil Rights Act of 1964 and other nondiscrimination laws, public participation is solicited without regard to race, color, national origin, age, sex, religion, disability or family status.