Welcome!
Please review The Church of St. Michael & St. George's weekly newsletter to
keep abreast of our events. Visit our online calendar for event
information.
Let us know....
If you or someone close to you has had a change in circumstances [in the hospital, moved to a nursing home, etc.] please call the church at 314.721.1502, so we can keep CSMSG in your life.
Recent
Transitions
Baptisms
Keagan Scola Davis
Emmett Zeni Davis
8.5.12
Graeme Antek Podleski
7.29.12
Deaths
Thomas James IV
7.31.12
Ileta Stringham
7.26.12
Weddings
Rachel Marie Faddis Lewis and Blake David Lewis IV
8.3.12
Lauren Elizabeth Battram and Wheeler Rand Compton
7.28.12
Questions?
Call us at 314.721.1502 or e-mail laurie@csmsg.org
The Church of
St. Michael &
St. George
6345 Wydown Blvd.
PO Box 11887
Clayton, MO 63105
314.721.1502 p
314.721.4670 f
"Living Christ In This World"
August 6 - August 12, 2012
This Week's Banner:


The Davis Family baptism.

This Week on Facebook:

Summer Schedule
10:00 AM Choral Eucharist I
5:30 PM Holy Eucharist II
Prea
c
hing Rota
August 12 The Rev. Emily R. Hylden
August 19 The Rev. Andrew J. Archie
August 26 The Rev. Jedediah W. Fox

Sunday Adult Education
9-9:45 AM
Taylor Room

The Summer Forum is back! Each Sunday, hear a different speaker offer insight into various topics of the faith.

Jordan Hylden

will be the speaker on Sunday, August 12 and his topic will be a "Changing the World: Engaging Church and Culture." Next Sunday, August 19, The Rev. Jed Fox will be the speaker and on August 26, look for Garret Adkins to teach.
The Rector's Forum
The Rector's Forum is in recess until October 7.
Adult Education
Women's Bible Study
Fridays 7:30 AM
Sverdrup Room
The Friday Women's Bible Study is on hiatus until the Friday after Labor Day.
This Week
Friday, August 10
Episcopal City Mission/ KIDs
The next ECM/KID's birthday party is on Friday, August 10 at the County Detention Facility located at 501 S. Brentwood Blvd in Clayton. We will be meeting at 5:45 PM at the center. The Birthday Party is an important ministry to the kids at the center. The ministry supplies the cake, pizza, soda and gifts for birthday girls and boys. Please contact Mary Kay Digby, 314.436.3545 or
www.ecitymission.org
or Peggy Strelinger, 314.721.1502, if you can participate in the party or help with picking up supplies for the party.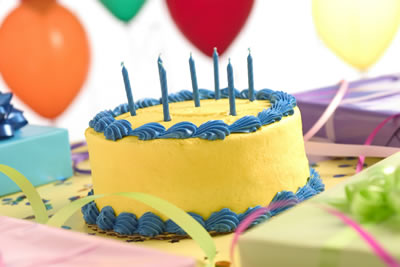 Sunday, August 12
Bring in your wedding photographs!
If you have a wedding photo taken at CSMSG we would love to include your picture in our slideshow. Just bring it to church on August 12 or August 19 and we'll scan it and return it to you on the spot.
If you have a wedding dress that we could display or model, contact Liza Streett at
314.591.1525 or lidabert@swbell.net .
Upcoming Events
Sunday, August 19

We Need Your Help!

If you have a wedding photo taken at CSMSG we would love to include your picture in our slideshow. Just bring it to church on August 19 and we'll scan it and return it to you on the spot.


If you have a wedding dress that we could display or model, contact Liza Streett at
314.591.1525 or lidabert@swbell.net.
Sunday, August 19
Newcomers Brunch

after 10 AM liturgy Taylor Room
All newcomers are welcome to join us for food and fellowship in the Taylor room immediately after the 10 AM liturgy. This is a great opportunity to meet other newcomers, staff and ministry leaders. Please contact Alice at
Alice@csmsg.org
if you are able to join us for an hour on Sunday, August 19. Children are welcome, too!
Book Club Meeting
Join us to read Take This Bread: A Radical Conversion by Sara Miles, the story of her transformation after receiving communion. She has since started The Food Pantry which provides free groceries to over 1200 hungry families around the altar at St. Gregory of Nyssa Episcopal Church in San Francisco. On August 25, she will lead the Diocesan Making Disciples Conference at St Andrews, speaking on "Holy Food and Groceries: exploring the connections between worship and service." For information, contact Mary Ann Cook, 314.726.5860, or jvcradiology@att.net.
Saturday, September 22

Save The Date!
100 Years of Weddings at CSMSG
The Great Hall 3-5 PM
Photographs, memories, music, dresses through the decades, cake and tea. Bring your mother, bring your daughters for an afternoon you'll cherish! 3-5 PM in the Great Hall. Cost is $10 adult/$5 child. Please RSVP to Alice at
alice@csmsg.org
or 314.721.1502.
Wanted: Wedding Dresses
We're looking for wedding dresses worn by CSMSG brides, to be modeled at the "100 Years of Weddings at CSMSG" event on September 22. If you have one you're willing to show, please contact Liza Streett 314.591.1525 or
lidabert@swbell.net
.
Thursday, September 27
Moment in Time
Episcopal City Mission's annual gala, Moment in Time, will be held on Thursday, September 27 at the Crowne Plaza Hotel in Clayton. The evening begins at 6 PM with a cocktail reception and the musical delights of the Just In Time Ensemble.
ECM will be honoring the previous nine Chairs of the Board of Directors at this year's MIT. We are very grateful for their dedication, leadership, and service over the last twenty years. They were instrumental in furthering our mission of providing hope and healing to the children in detention.
1992-1993 Mrs. Jeanne Deutsch
1994-1995 Mr. Gordon Herzog
1996-1998 Mr. G. Brooke Hoey
1999-2000 Mr. William Sant
2001-2003 Mrs. Pat Lynn FitzRoy
2004-2005 Mr. David Culver
2006-2007 Mr. Robert Falk
2008-2009 Mr. Jeffrey Klieve
2010-2011 Mr. Mark Jordan
Please join us at the Moment in Time Gala as we thank the past Board Chairs and celebrate our successes. For information on attending, please call the office at 314.436.3545 or email at
ecitymission@sbcglobal.net
. Invitations will be mailed in mid-August.
Music
Summer Choir
Calling all singers! Throughout the summer months the choir is open to all who wish to join. The only requirements to join in are an ability to read music and some previous choral experience. Any who wish to sing with the choir need only gather in the choir room at 9 AM on Sundays (be prompt!) where the music for the 10 AM liturgy will be learned and rehearsed. Whether it is for a single Sunday or for the whole summer, singing with the Summer Choir is an excellent way to participate in our worship. The Summer Choir will run through September 2.
Youth
High School Hang-Out on Sunday Nights!
HS Hang-out will not meet on August 12 or 19 due to other YM events.
Youth Ministry Sunday School Teacher Orientation
will be held on Sunday, August 19 from 5:30-8:30 PM at Buzz's home. RSVP to
youth@csmsg.org
by Wednesday, August 15.
Youth Ministry Leadership Team meeting
will be held on Wednesday, August 22 from 12-1:30 PM in the Sverdrup Room. RSVP to
youth@csmsg.org
by Sunday, August 19.
Safeguarding God's Children
-
All adults who serve as SS teachers, Bible study leaders, retreat and mission chaperones are requested to attend this workshop on Saturday, August 25 from 8:30-11:30 AM in the Taylor Room. This is sponsored by our diocese. To register please e-mail rweisenborn@diocesemo.org. There is no charge for this course.
Confirmation:
All 8th graders are eligible for confirmation. To sign your child up please contact Marty Chapman at
youth@csmsg.org
. On August 26, all confirmands and their parents are required to attend the
Confirmation Orientation and Potluck at Shaw Park
from noon-2 PM at the South Shelter. The confirmands Sunday School Teachers and Mentors will be there to meet the confirmands, too.
Wednesday Night Bible Study will resume in September.
Outreach Ministries
Help Needed at St. Michael's Shelter Ministry
Shelter volunteers take vacations, too! Every summer, St. Michael's Shelter Ministry needs an influx of extra volunteers to cover the spots of regular volunteers who are on vacation. Especially during July we will need folks to help with set-up, cooking, serving and clean-up. It's also a great way to dip your toe into the Shelter Ministry's way of serving Christ. If you see this opportunity fitting into your summer plans, please contact Nick Clifford at nickclifsr@yahoo.com or 314.997.4011, or Peggy Strelinger at outreach@csmsg.org or 314.721.1502.
Gateway180: Homelessness Reversed
, the organization that the Shelter Ministry serves, is having a unique event in early September to promote awareness of homelessness in St. Louis and of Gateway180's efforts to reverse homelessness. The event is the first ever Reverse Walk to Reverse Homelessness. It will take place at Busch Stadium on September 8, 2012, just before the Cards vs Brewers game. For a donation of $50 you will receive the opportunity to walk on the field, a ticket to the game, and a Reverse Walk t-shirt.
PLEASE ORDER BY AUGUST 31, as the early birds will receive the best seats. Participants need to arrive at the Southeast "corner" of the ballpark, near Gate 1 in order to participate. Order forms will be available in the Great Hall at CSMSG or at
www.gateway180.org
.

For additional information please contact Nick Clifford (314.997.4011 or nickclifsr@yahoo.com) or Jenn Lyke at G180 (314.231.1515 or jlyke@gateway180.org).
Bulletin Board

Pilgrimage to Iona, Scotland
Confluence: A Center for Spirituality is pleased to announce a "Pilgrimage to Iona, Scotland" the week of April 20-27, 2013. For more information go to
http://confluencespirituality.org/?page_id=1025
. The deadline for registration is August 15.
Altar Flowers
Please consider giving flowers in celebration of a special event, in honor or in memory of a loved one. Order forms are available near the receptionist and Wydown narthex.
Birth Announcements Needed
Please contact Debbie Fenner at debbie@csmsg.org or 314.721.1502 when there is a birth in the church family, so we can properly welcome the new baby into the parish.
CSMSG Pre-primary Enrollment
We are currently accepting applications for our parish's two pre-primary programs: 18-24 months on Thursday and Friday mornings from 8:30-11:30 AM and 2-3 years on Monday through Wednesday mornings from 8:30-11:30 AM. We are also offering a five-morning schedule for both classes. Our programs are taught by a degreed teacher and have proven quite successful sinc
e their inception. For more information, call Carol at 314.721.1502.
The Servers' Guild
The Servers' Guild provides a unique opportunity for students from 6th through 12th grades to participate in the Sunday liturgies and gain a deeper appreciation for our traditions and style of worship. If you would like to join a group of young people who are dedicated to enhancing the worship experience at CSMSG, contact Fr. Mike Wheeler
.
Altar Guild
We invite you to deepen your spiritual life and connection to the liturgy by becoming a member of the Altar Guild. This ministry is dedicated to the service of God by lovingly preparing the altars. Many hands are needed, weekdays and Sundays, to care for the linens, candles and silver. Contact Abby Castle at abbylocke@yahoo.com.
Valet Parking
Valet service by Midwest Parking will be available on Sunday mornings for elderly parishioners and those with special needs. This valuable service is being provided by an anonymous benefactor. Thank you for this very generous gift!
Canterbury Bookstore
Canterbury Bookstore is pleased to welcome Barbara Martin Smith as Greeting Card Manager. Barbara has organized and displayed the greeting card department with fresh new ideas. To celebrate Barbara's efforts during the month of August, all greeting cards are 20% off. Don't miss it! Designs for every occasion all through the year. Stop in today!

And don't forget the great selection of books of prayer to use and resource for your spiritual habits: Prayers for Penitents by Jennifer Phillips is "a hundred or so plain little prayers to help those who are - or who wish to be - penitents."

Saint Augustine's Prayer Book is a book of devotion for members of the Episcopal Church. Also A Time to Pray. Each can be personalized for gift giving.

Did you know there's a table prayer for just peanut butter and jelly sandwiches? Well there is! Peanut Butter and Jelly Prayers is a fun way for busy families to welcome God to mealtimes and their homes. This book of table graces for families with young children has rhyming prayers for favorite foods like macaroni and cheese and pizza; for holidays and family celebrations and even prayers that follow the church year and festival days.

Bookstore hours: Sunday 8:30-11:30 AM, Monday 10 AM-noon, Thursday 10 AM-3 PM, Friday 8:30 AM-noon