Welcome!
Please review The Church of St. Michael & St. George's weekly newsletter to
keep abreast of our events. Visit our online calendar for event
information.
Let us know....
If you or someone close to you has had a change in circumstances [in the hospital, moved to a nursing home, etc.] please call the church at 314.721.1502, so we can keep CSMSG in your life.
Recent
Transitions
Baptisms
Deaths
Weddings
Questions?
Call us at 314.721.1502 or e-mail laurie@csmsg.org
The Church of
St. Michael &
St. George
6345 Wydown Blvd.
PO Box 11887
Clayton, MO 63105
314.721.1502 p
314.721.4670 f
"Living Christ In This World"
December 12 - December 18, 2011
This Week's Banner


Last Sunday's Advent Lessons and Carols was sung by The Church of St. Michael & St. George Choir.
Prea
c
hing Rota

December 18 The Rev. Jedediah Wynn Fox
December 25 Mr. Isaac Arten
January 1 The Rev. John Michael Wheeler


Sunday Adult Education
The Rector's Forum
Join Fr. Archie as he continues to study the book of Exodus.
Faith & Life Forum
The Faith & Life Forum, led by John Tyler, meets each Sunday at 10:30 AM in the Sverdrup Room. We are in the liturgical season of Advent, a time of preparation for the Incarnation in which God "came down from heaven for us and for our salvation." The Forum is exploring how Paul describes this salvation for which "the whole creation has been groaning in labor pains until now" (Romans 8:22). Sunday (December 18), we will discuss salvation as discipleship. Come join us on any or all Sundays.
Giving in Gratitude
Annual Stewardship Appeal 2012
As of today we have received pledges totaling $1,598,356.00.
Thank you for your pledge!

Advent is the time to turn our attention to the season of wonder, expectation, anticipation and deep gratitude for God's gift of Jesus the Christ. God gives us all we need, at any time, and in all places, in order to be faithful. The natural flavor of the season promotes living more deeply the life of gratitude.

If you have not yet made a pledge and wish to do so, please contact the church at Laurie@csmsg.org or 314.721.1502 or download the pledge card

.



This Week




Tuesday, December 13


Steak & Stories

6 PM The Great Hall
For all you CSI folks out there! We will discuss the forensic science of firearm and toolmark identification which involves examining fired bullets and fired cartridge cases and, ultimately, attempts to identify them as having come from a particular firearm. Our special guest, church newcomer, and speaker--St. Louis County Police Officer Steve Kramer, assigned to the Crime Laboratory as a Firearm & Toolmark Examiner. Steve examines firearms and firearms-related evidence, as well as conducts shoe- and tire-impression examinations. Steve will discuss techniques used in his field.

Saturday, December 17


Hunger Ministry Sandwich-making

Sandwich-making will take place December 17. All parishioners are invited and encouraged to join the St. Michael's Hunger Ministry on the third Saturday of each month from 10-11 AM in the Taylor Room to make sandwiches for the FOCUS and Centenary Food Ministry clients.



Sunday, December 18


Poinsettia Pick-Up

If you have not picked up your poinsettia, please do so today. Thank you for placing your poinsettia order and making this such a successful sale! Proceeds from the sale will benefit the Nejapa School in Nicaragua.



A Festival of Nine Lessons and Carols


The annual Festival of Nine Lessons and Carols, recounting our salvation history through the prophecies, annunciation, and Incarnation of Christ, will be offered by the CSMSG Choir on Sunday, December 18 at 5:00 PM.

The Festival of Nine Lessons and Carols, as we know it today, was adapted by The Very Reverend Eric Milner-White for use at King's College Chapel, Cambridge on Christmas Eve 1918. In his words, 'The main theme is the development of the loving purposes of God ...' seen 'through the windows and words of the Bible'. Local interests appear in the bidding prayer, and personal circumstances give point to different parts of the service. Many of those who took part in the first service surely must have recalled those killed in the Great War - 'all those who rejoice with us but on another shore and in a greater light'. The center of the service is still found by those who 'go in heart and mind' and who consent to follow where the story leads.



Monday, December 19


Faith@Work

11:45 AM Sverdrup Room
Faith@Work will meet Monday, December 19, in the Sverdrup Room from 11:45 AM-1:00 PM. We begin with NOONDAY PRAYER and a "B.L.T.- Blessed Little Thought" by Fr. Jed. Lunch and Open Discussion follow. The cost is $7 for lunch. Please contact Michael Hanrahan (314.518.3086, mikehanrahan01@gmail.com) by 10 AM Monday, December 19, to rsvp.

Music





The CSMSG Girls Choir

The CSMSG Girls Choir is still accepting new members, ages 9-18, to sing throughout this choral season concluding in May of 2012. Contact Christi Bye now for more information by email at cbye@csmsg.org or by contacting her at church at 314.721.1502, ext. 4043.


Centennial Stories Needed!


Next year marks the 100-year anniversary of The Church of St. Michael and St. George. To celebrate this event we would like to solicit stories and photos for the E-letter and Duo. If you have a memory of 'riding the trolley to church' or of when the Great Hall was a theatre, please contact Laurie Brown at Laurie@csmsg.org or 314.721.1502 ext. 4035. Rumor has it the Youth Group was called the 'Quakers' in the 1950's. If you can shed light on this or any other interesting bit of information, let us know.
Columbarium Update
The Page Garden columbarium is nearing completion! As you may have noticed, the walls and niches have been constructed and the new pavers are laid. (Check them out--they're gorgeous!) Landscape lights and sprinklers are roughed in, awaiting only the completion of the landscaping. A new gate remains to be built and installed.

We expect to return the urns from the lockers to their niches sometime in the spring, following Easter, when the weather will be more temperate. We will alert those who have loved ones in those urns prior to any such move.
Rent-a-Kid

Rent-a-Kid is a year-round fundraiser for the Youth of

CSMSG High Scho
ol Mission Trip, and also provides a unique opportunity for teens to connect with each other and the community through service. If you
have ANY job in mind, please contact Bart Freer at 314.276.3733 or
bart.freer@gmail.com
.
December Sp

ecials: $30/hour for 2 teens + one adult to hang

Christmas lights and decorations. Also look for our Holida
y Shoppers Saturday Service Days--childcare and gift wrapping available. Gift cards are also available
.
Download more information about Rent-a-Kid
Church School Happenings
Children as Extras in the Gospel Pageant
Any Preschool-3rd Grader who would like to be an 'extra' angel, sheep or shepherd in the Gospel Pageant on Christmas Eve, should come at the end of the 8th Grade Dress Rehearsal at 1:45 PM, in the church on Sunday, December 18.
The Church School's Advent Giving Tree project this year is helping the moms and children at Almost Home, a residence for young mothers and their toddlers. The Giving Tree is in the Great Hall and everyone is welcome to take a hand from the tree, purchase the item and return the gift, UNWRAPPED with the hand taped to the item, by December 18.
Youth

8th Grade Gospel Pageant technical and dress rehearsals will be held this Sunday, December 18. The 8th graders should plan to be at church at 10:30 AM and remain until 2:30 PM for these rehearsals. A pizza lunch will be served. These students will need to be in the Taylor Room on December 24 at 3 PM.
ALL CSMSG College Students! Join the Youth Ministry Staff on Wednesday, December 21 from 12-1:30 PM at Fallon's so we can treat you to lunch! RSVP to youth@csmsg.org by Wednesday, December 14. Parents, please send Marty your college student's current e-mail if you have not already done so.
Rent-a-Kid
:
The holidays are quickly approaching so take advantage of the Youth Ministry sponsored Rent-a-Kid fundraiser for the Youth of CSMSG High School Mission Trip! This provides a unique opportunity for teens to connect with each other and the community through service.
This Saturday, December 18 from 9 AM-3 PM
Holiday Shopper's Saturday Childcare & Gift-wrapping
Drop kids off in the 1's/2's classroom at church while you go finish your holiday shopping ($25 flat rate)! Return to pick up your children and we will wrap your presents ($5/gift and free delivery within 10 miles of the church)! To make a reservation, or for more information, please contact Jenny at 206.612.4089 or
jenny.r.matthews@gmail.com
Drop-ins are welcome! Merry Christmas!
If you have ANY job in mind, please contact Bart Freer at 314.276.3733 or
bart.freer@gmail.com
.
Middle School Mission Week-June 11-15, 2012: Make plans now for your 5th-8th grader to participate in local service opportunities. Cost is $50 for the week. Friends are WELCOME!


2012 High School Mission Trip
:
Current 8th-12th graders are invited to join our HS mission team as we travel by train to Monument Valley, Utah, June 21-July 1, 2012. E-mail
youth@csmsg.org
to sign up or for more information.
Look for your copy of our new
Youth Ministry E-Newsletter
each week! If you have not received this yet, please e-mail Buzz at
Buzz@csmsg.org
with your current e-mail address.
Welcoming

Fishin' for Folk

Church 'business cards' are available in the Great Hall and Narthex. Look for the flower pots. Please plant a card in a friend's hand and let them know about all the great things happening here.

Forward this e-letter to your friends!
Adult Formation
Join Fr. Fox for Bible Study on Mondays
6:30 PM Library
The Bible--It's big, it's complex and sometimes even a little frightening. You need someone to study alongside, someone to share the load of understanding the story of God's continued work of renewing the world. Come and study with Fr. Jed and other parishioners of St. Michael & St. George as they pursue this endeavor most Mondays in the Library at 6:30 PM.
Adult Confirmation
Anyone interested in being confirmed in the Episcopal church at St. Michael's is invited to contact Fr. Fox at jfox@csmsg.org or 314.721.1502 for more information.
All Men in the Parish, Mark Your Calendar!
The Men's Retreat is February 17-18, 2012! Watch this space for more information and to reserve your space.
Outreach Ministries
Letter from the Executive Director
Mary Kay Digby
Dear Friends,
The giving of gifts is symbolic of God's gift of Christ on that first Christmas morning. I am writing to ask you to help us with our Christmas-gift giving program for the youth in detention. Sometimes the only gifts a child receives are those distributed by the Episcopal City Mission chaplains. I hope you will join me in participating in this ministry to provide the youth in detention at least one gift on Christmas morning. Her
e are three suggestions for how your parish can participate:
* Prepare a Star Tree. Make paper stars in several colors, each representing a specific dollar amount. Parishioners take a star and return the suggested dollar amount. We will use the money and do the shopping on your beha
lf.
* Purchase a gift card from Wal-Mart, Target or Sports Authority. We will then shop for the gifts.
* Provide a collection box f
or items. Purchase only gifts that are listed on the suggested list.


Download letter for more information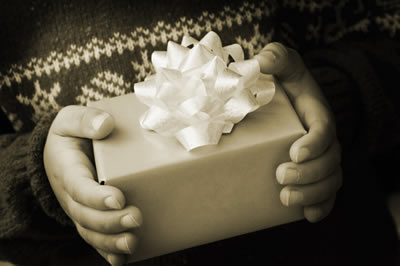 Sausage cook(s) needed!
We are thankful for the response from the parish and have sausage cooker volunteers for the 1st, 2nd, and 4th Sundays. All we need now are volunteers to fill the slots for the 3rd and 5th Sundays. The 5th Sunday is an easy one; there are only four or five a year.
For additional information call Nick Clifford at 314.997.4011 or email at nickclifsr@yahoo.com.
Hunger Ministry Fall Ingathering
until December 18
Please help fill the increasing need for canned and packaged food in the St. Louis Food Pantries. Any varieties of canned and dried foods are greatly needed. Soap, laundry or dish detergent, toilet paper, tissues and paper towels would also be welcome. During the holiday season the need is especially great. Pick up a yellow bag near the receptionist's desk, fill the bag with this month's items or items of your choice, and return it to the church or bring your donation in any box or bag. Can you help in other ways? Contact Becky Zaccarello with your ideas.
Suggestion Box
Please let us know what you like about our e-newsletters and how you think we can improve upcoming editions. This is an interactive publication and we'd like to hear from you! Give Us Your Feedback

Canterbury Bookstore
Last minute gifts a problem? Canterbury Bookstore has solutions just waiting for you with free gift-wrap and bargains in every corner. Stop and see the designs of Scripture Bracelets, Martina from Ireland and Shana of Three Wise Monkeys. There is still a good selection of boxed or single Christmas cards. Unique Christmas gift ideas in every corner...



A great gift idea this year is Assumption Abbey Fruitcakes. The cakes are dark, rich, traditional-style fruitcake. Baked slowly and aged under the careful supervision of the monks.

Assumption Abbey Fruitcakes are a simple solution. Assumption Abbey is not a commercial enterprise. It is a way of life, and that way of life, combined with the careful work of the bakers, insures a dedication to high quality that makes Assumption Abbey Fruitcakes among the county's finest.

And one more... The Christmas Eve Storyteller by Edward Hayes. A wonderful book with traditional stories of the season, together with delightful art work that tell the tales in even more detail. 'Twas the Night Before Christmas, The Gift of the Magi, The Elf Who Saved Christmas and six more to delight all 'readers' and 'listeners'.

Advent Reading suggestions


Bookstore hours:
Endowment Fund

The Endowment Fund of the Church of St. Michael and St. George was established in 1943. It was created to provide the Church consistent supplemental funding for vital services, support during difficult economic times, and additional resources for mission growth. Over the past decades, while investments have been prudently made, parishioners and friends of the parish have not always remembered the fund in their estate planning and the Fund has not grown sufficiently to continue to meet its original purposes.

Today, as our society continues to evolve, the need for a strong Endowment has never been greater. In 2010, the Endowment Expansion Committee was formed to develop a long-term strategy to expand the Fund to a sufficient size to meet the Church's current and future needs. The Committee, chaired by John Rowe, includes: Ken Bean, Laurie Brown, Spencer Burke, Marianna Deal, Becky Fouke, Nick Kouchoukos, Talbot MacCarthy, Jeff Miller, Stephen Nickelson, Joe Sheehan and JoAnn Vorih.

In early 2012, the Committee intends to share its plan for Endowment Fund expansion with the entire church membership. In the meantime, several targeted presentation have been made to the members of the Vestry, former Wardens and other church members. The resulting donations and commitments for future donations to the Fund have been quite encouraging.
Bulletin Board
Birth Announcements Needed
Please contact Debbie Fenner at debbie@csmsg.org or 314.721.1502 when there is a birth in the church family, so we can properly welcome the new baby into the parish.
CSMSG Pre-primary Enrollment
We are currently accepting
applications for our parish's two pre-primary programs: 18-24 months on Thursday and Friday mornings from 8:30-11:30 AM and 2-3 years on Monday through Wednesday mornings from 8:30-11:30 AM. We are also offering a five-morning schedule for both classes. Our programs
are taught by a degreed teacher and
have proven quite successful sinc
e their inception. For more information, call Carol at 314.721.1502.






The Servers' Guild

The Servers' Guild provides a unique opportunity for students from 6th through 12th grades to participate in the Sunday liturgies and gain a deeper appreciation for our traditions and style of worship. If you would like to join a group of young people who are dedicated to enhancing the worship experience at CSMSG, contact Catherine Salmon at

salmonfarm@gmail.com.






Altar Guild

We invite you to deepen your spiritual life and connection to the liturgy by becoming a member of the Altar Guild. This ministry is dedicated to the service of God by lovingly preparing the altars. Many hands are needed, weekdays and Sundays, to care for the linens, candles and silver. Contact Betsy Panke: 314.993.6487 or

epanke@aol.com.



Valet Parking

Valet service by Midwest Parking will be available on Sunday mornings for elderly parishioners and those with special needs. This valuable service is being provided by an anonymous benefactor. Thank you for this very generous gift!